Biz 100
Biz 100 Lady Bosses
18 women leading the way in southwest Missouri who have won Emmys, own multi-million dollar companies, play with magic and are breaking down barriers for women of color. All of the individuals included made the Biz 100, a listing of the most powerful and
By Katie Griffiths
Dec 04 2017 at 1:23 p.m.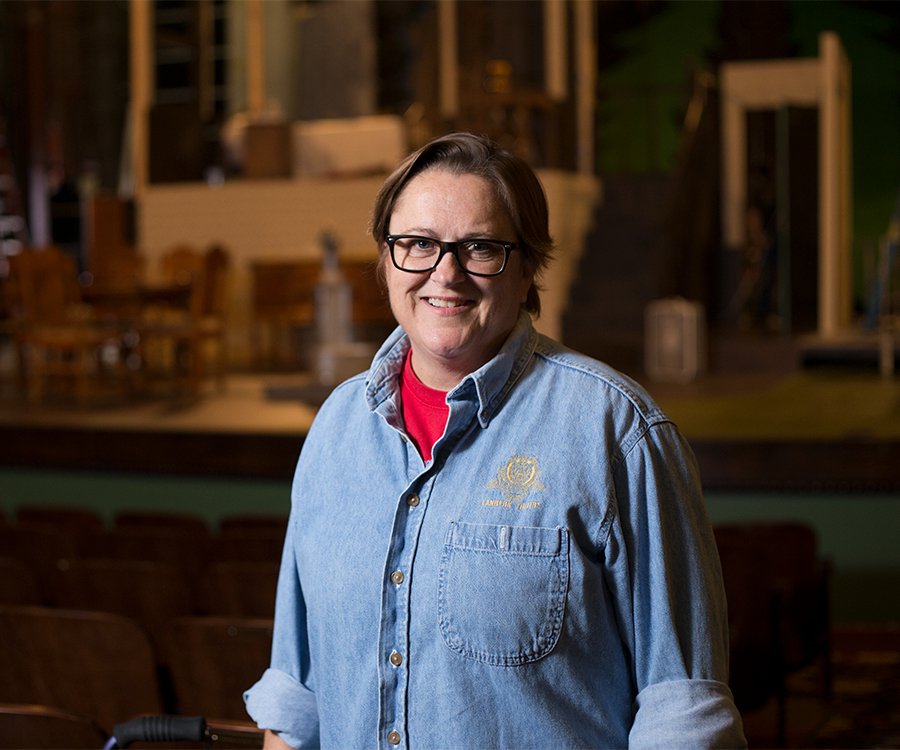 Beth Domann​​
Executive Director, Springfield Little Theatre
Stephens College, B.F.A. in theatre with an emphasis in directing
Beth Domann, a self-described introvert, grew up in Springfield theatre, first appearing on the Landers Theatre stage in 1978. She considers the building to be the heartbeat of Springfield Little Theatre. "It is our job and in our mission statement to take care of this beautiful building," Domann says. "We are the only arts organization in Springfield that owns our own building, so it's a very big responsibility."
Did you know? When Domann is not working to produce Springfield Little Theatre's eight-show season, she spends some of her spare time building magic illusions with one of her friends.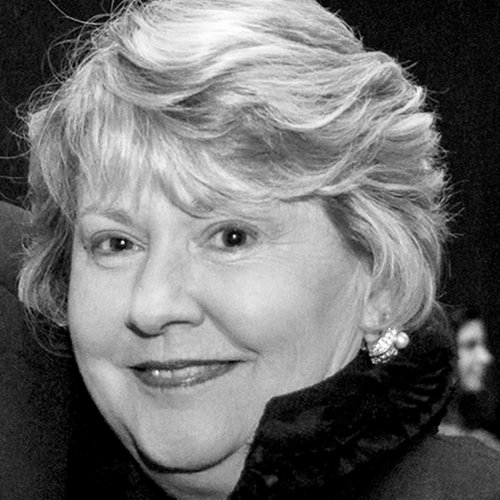 Mary Kellogg-Joslyn
Co-owner, Titanic Museum Attraction Executive Vice President, Cedar Bay Entertainment LLC
Monmouth High School
Mary Kellogg-Joslyn has taken it upon herself to share the majesty of the historic ocean liner Titanic at Titanic Museum Attraction in Branson and in Pigeon Forge, Tennessee. Kellogg-Joslyn, who pursued a journalism degree at Northwestern University, worked for CBS as an executive director of marketing and programming and for The Walt Disney Co. as a senior executive vice president of television and production. During her TV tenure, she helped bring Live with Regis and (Kathie Lee) Kelly and Who Wants to Be a Millionaire to the screen, oversaw more than 100 other TV shows and won Emmy awards.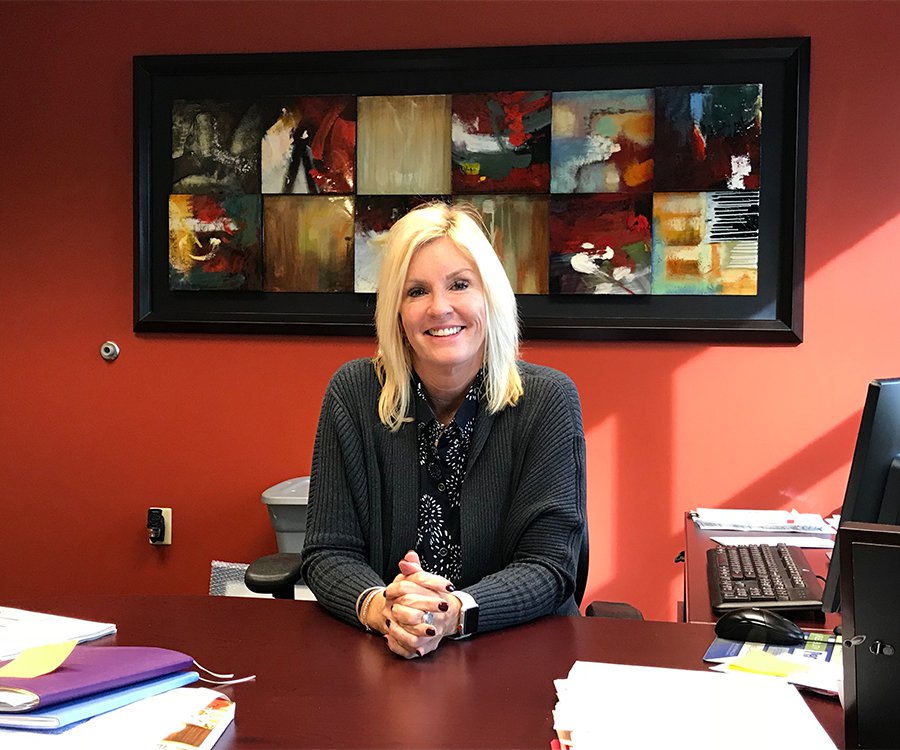 Paula Adams
President, Penmac Staffing
University of Missouri–Columbia, B.S. in home economics
Paula Adams has worn many hats in her 22 years at Penmac Staffing, but it was one of her latest accomplishments as the company's president that stole the local media spotlight this June. Under the leadership of Adams, Penmac's Education Staffing division secured a contract to provide substitutes for Springfield Public Schools. This contract greatly expanded Penmac's footprint. Read Paula Adams' full Power Play here.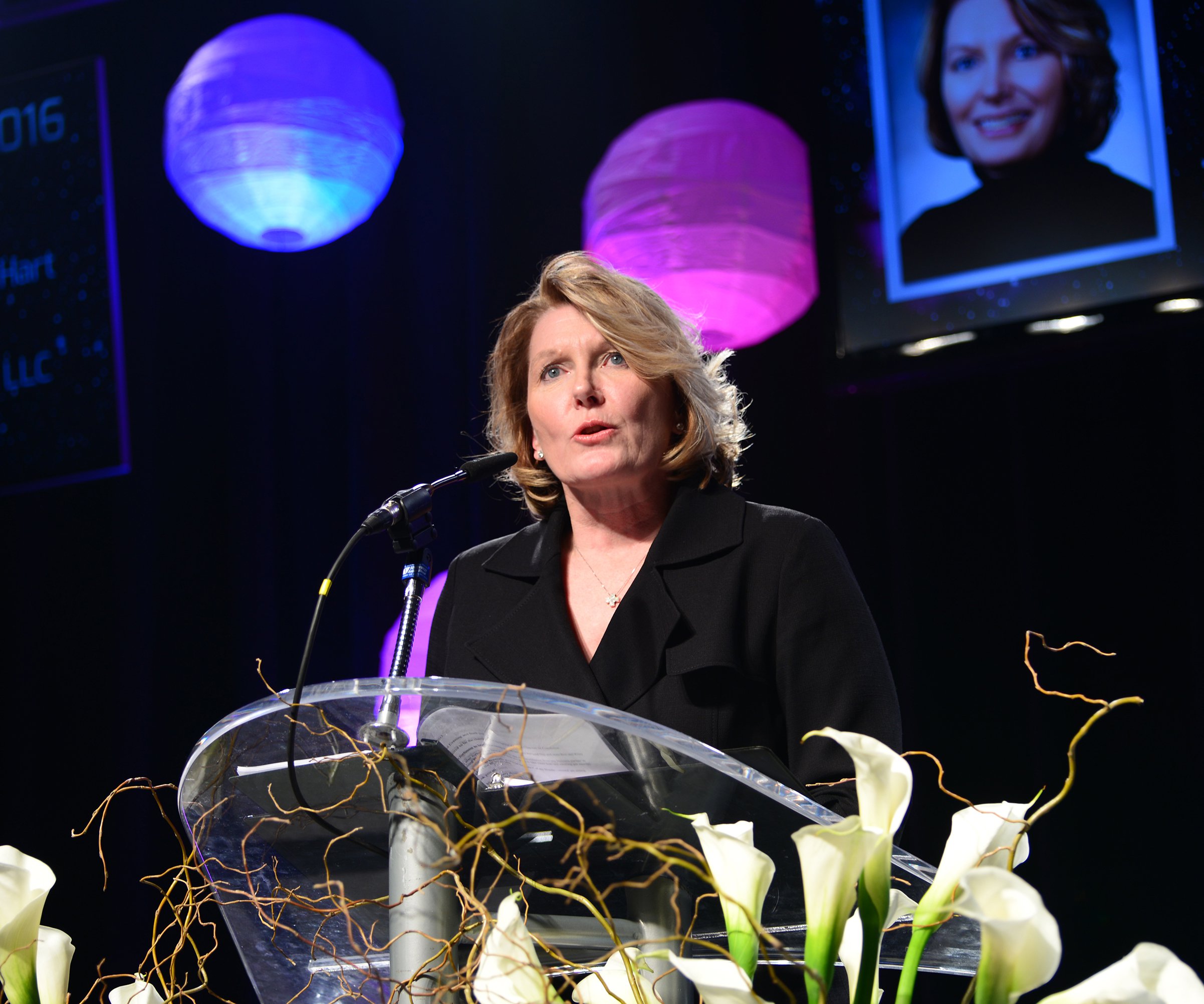 Debra Shantz Hart
Owner/Member, Housing Plus LLC, HP Construction LLC, Sustainable Housing Solutions LLC
Southwest Missouri State University (now MSU), B.S. in economics University of Missouri–Columbia, J.D.
In Debra Shantz Hart's 20 years practicing law, she represented clients in real estate development and real estate finance, so it was only natural for the avid gardener and mother of two to start a second career in commercial real estate. After 13 years vice president and general counsel for John Q. Hammons Hotels Inc., Hart opened Housing Plus LLC with Becky Selle. If you want to know what the buzz is all about, just ask Hart—when she's not keeping her finger on the pulse of Springfield's developments, she spends her time beekeeping.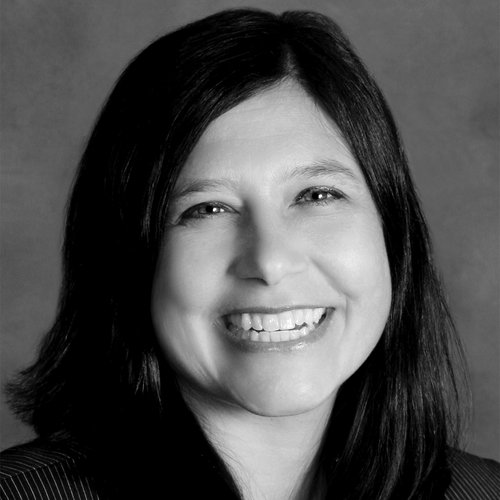 Stephanie Stenger Montgomery
CEO, Springfield Land LP
University of Missouri–Columbia, B.S. in business administration University of Southern California, J.D.
Stephanie Stenger Montgomery is a powerhouse attorney who garnered recognition for her work in Missouri Lawyers Weekly's 13th Annual Women's Justice Awards. She stays busy running real estate development company Springfield Land LP, which develops residential neighborhoods. Stenger Montgomery also helps build communities through local organizations. She was a founding board member and former president of Isabel's House and former president of Junior League of Springfield, MO. Stenger Montgomery also serves on the boards for the Moxie Cinema, Community Foundation of the Ozarks and Care to Learn.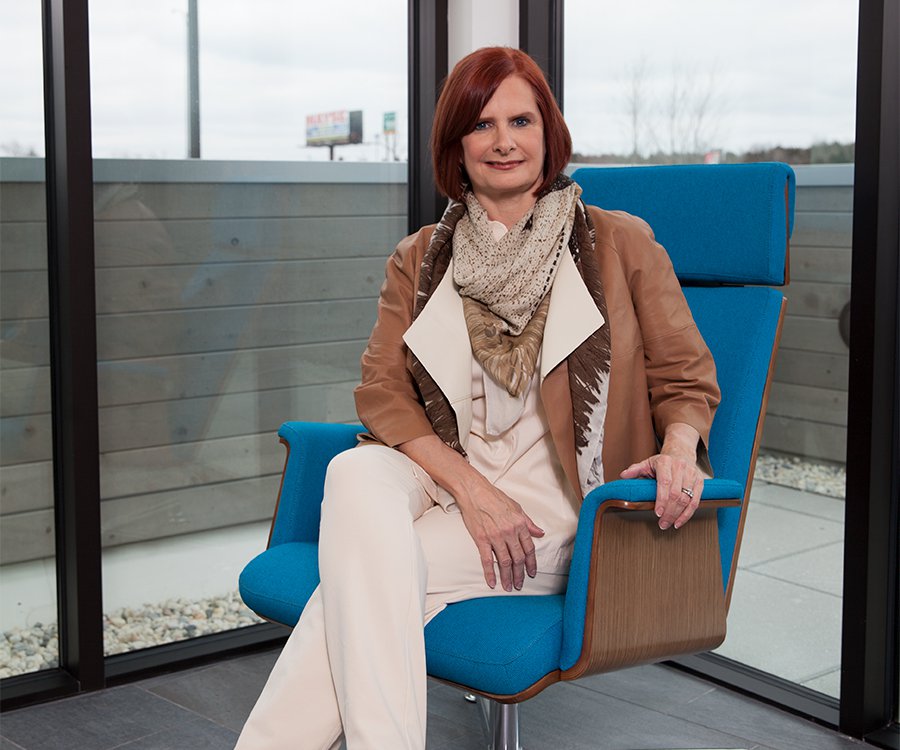 Stephanie M. Bryant
Dean, Missouri State University College of Business
Louisiana State University, B.S. in accounting, Ph.D. in accounting
Stephanie M. Bryant was once a CPA, but pursuing a doctorate changed her professional trajectory, and she began teaching before becoming an administrator. In October, MSU's Glass Hall had its grand reopening after a five-year renovation led by Bryant. "The project has taught me the importance of perseverance, patience, project management and collaboration," she says. "And I would do it all over again."
New in 2017: In August, Bryant announced she's leaving MSU after six years. On January 2, she starts as the executive vice president and chief accreditation officer for the Association to Advance Collegiate Schools of Business International.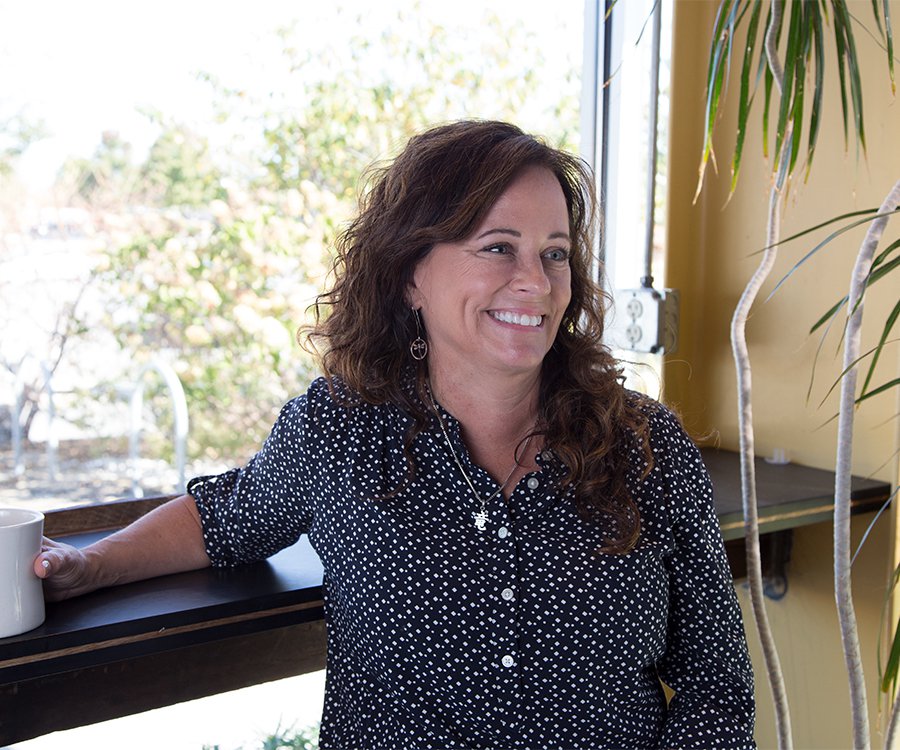 Susie Farbin​
Co-owner, MaMa Jean's Natural Market
Reavis High School
Success started early for Susie Farbin when, at 11 years old, she appeared in Time magazine as one of the youngest members of the National Organization for Women. Today, Farbin's natural food market company is the largest 100-percent women-owned business in southwest Missouri. Since opening in 2002 with 12 employees, the four locations now employ more than 200 people.
New in 2017: The MaMa Jean's team expanded its Republic Road location, and they're working on launching online shopping. "I have been accused of never being satisfied with the stores, and that has actually been a good thing," Farbin says.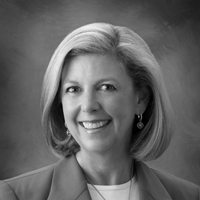 Sally Hargis​
Vice President/Chairman of the Board, Ozarks Coca-Cola/Dr Pepper Bottling Co.
University of Missouri–Columbia, B.S. in home economics journalism
Along with her father, Edwin "Cookie" Rice, Sally Hargis leads a team of accomplished go-getters in their quest to spread their third-generation family business throughout the Midwest. Hargis credits her team for a recent big move: taking ownership of the northwest Arkansas Coca-Cola and Dr Pepper franchise territories. After a hard day's work managing her team, Hargis likes to kick back with her beverage of choice—a Diet Coke, of course.
New in 2017: The cola company is currently revamping its headquarters in north Springfield.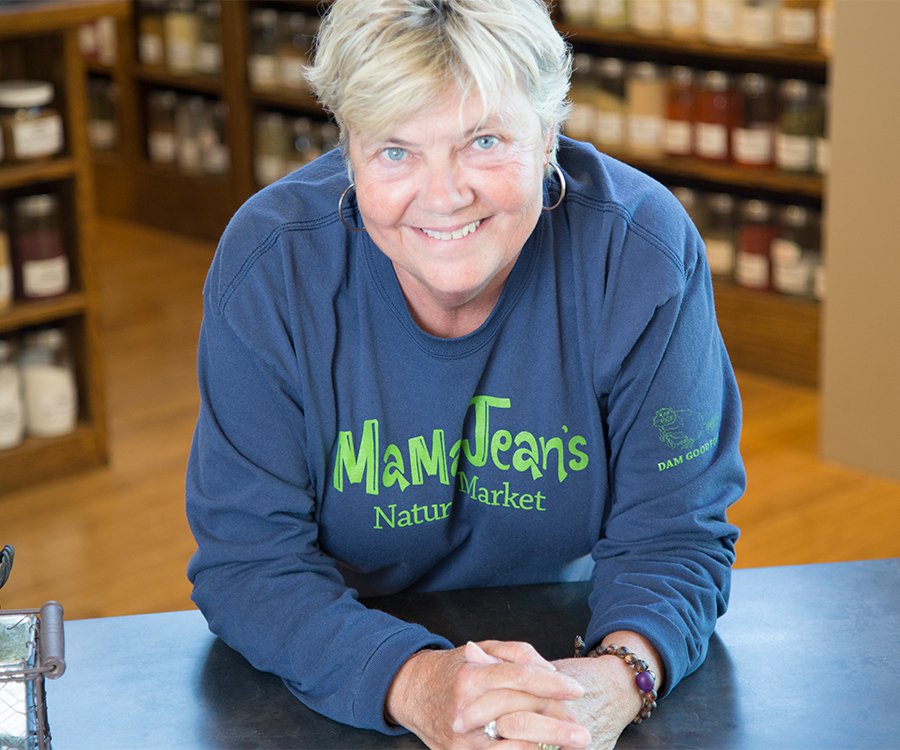 Diana Hicks
Co-owner, MaMa Jean's Natural Market
Richland High School
Diana Hicks, who attended Southwest Missouri State University (now MSU), has seen the MaMa Jean's family of markets grow tremendously since beginning in 2002. The employees—or Jeaners, as they're called—have developed alongside the company, which is a particular point of pride for Hicks. "We've had the fortunate opportunity to watch young kids grow into healthy, productive assets of our company," she says.
New in 2017: "Both Susie and I have large gardens in our yards that are dedicated to growing produce to be used in MaMa Jean's kitchens or sold as 'local' produce in our stores," Hicks says.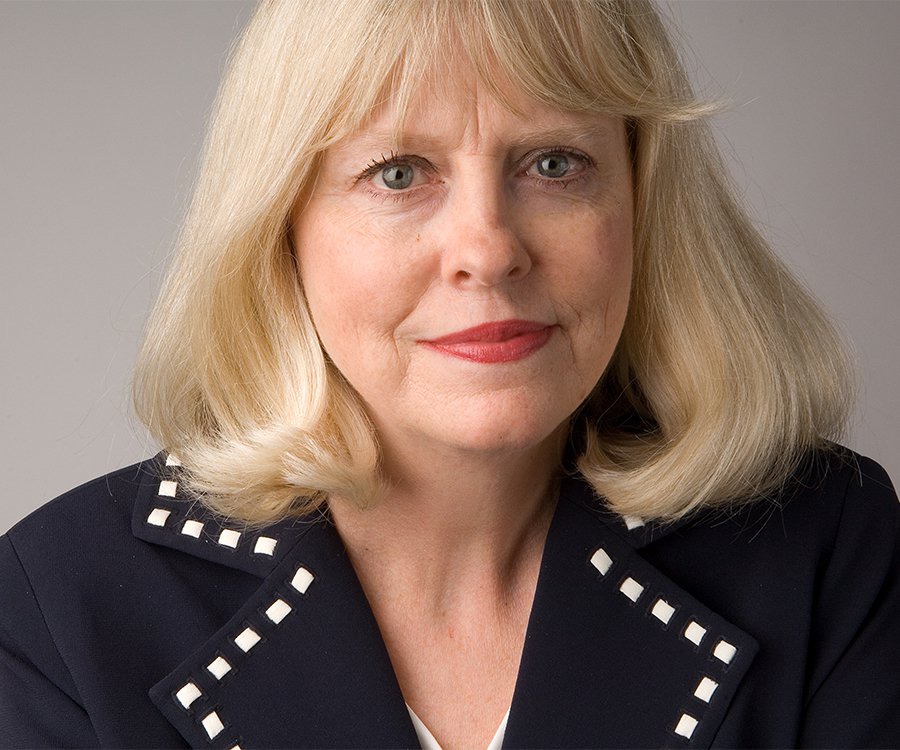 Virginia Fry
Partner, Husch Blackwell LLP
Southwest Missouri State University (now MSU), B.S. in finance, MBA • University of Missouri– Kansas City, J.D.
According to Virginia Fry, it's easy to find similarities between her fast-paced law career and her upbringing on a dairy farm. "I don't miss the '24/7' required of farming," she says. "Although I am not sure there is much difference between that and practicing law." Fry worked her way from the farm in Wright County to her current position as a litigator specializing in health care in federal and state courts.
New in 2017: In March, Fry made big news after she and 417-lander Carrie Tergin were elected chair and vice chair, respectively, of the MSU Board of Governors. It's the first time in school history that both positions are filled by women.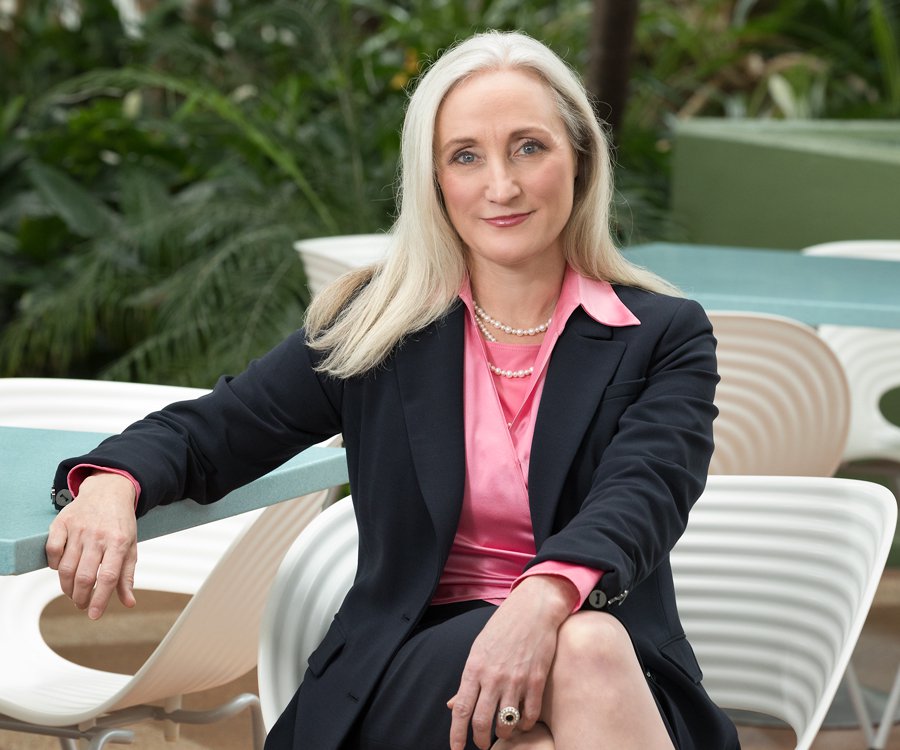 Crista Hogan
Executive Director, Springfield Metropolitan Bar Association and Springfield Metropolitan Bar Foundation
George Washington University, B.B.A. in business economics and public policy • Tulsa University, J.D.
Although Crista Hogan is now a titan in Springfield's legal community, there was once a time when she thought she wasn't going to be a lawyer at all. At 21, Hogan was halfway through law school and was so burned out she wanted to take a break. She told her father, and he responded, "No. You can't quit." It was one of the seldom times Hogan's father told her no, but she listened. After graduating 18 months later, Hogan started her career as an attorney and had her own private practice before taking the leadership position at Springfield Metropolitan Bar Association.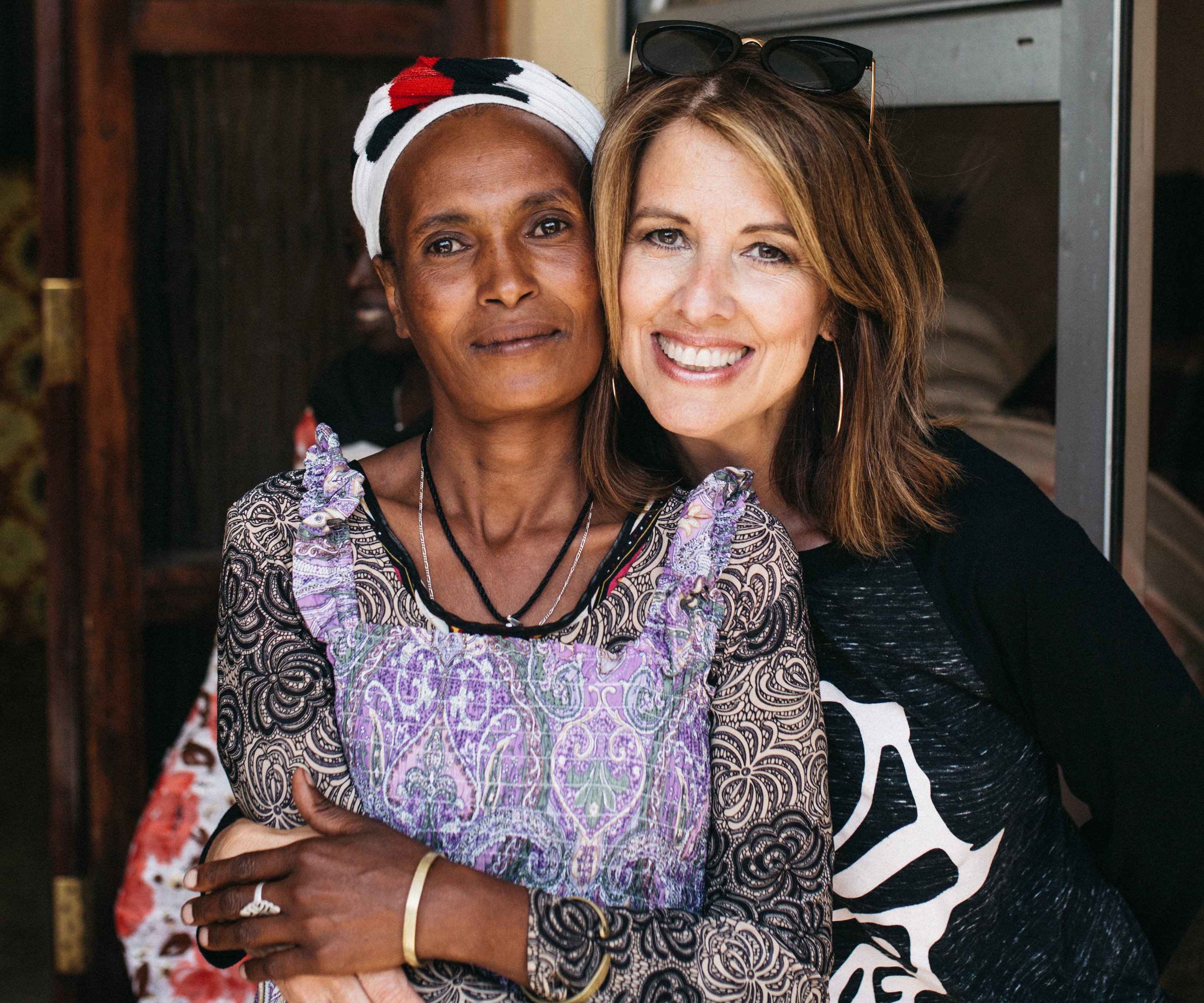 Julie Higgins
Founder and Executive Director, I Pour Life
Evangel University, B.A. in business education
After graduating in 1985, Julie Higgins moved to Dallas  for a job, and while she was there she auditioned to be a Dallas Cowboys' cheerleader. She made it to the final round but didn't get a position. You would think that would be the defining moment of her career, but that came years later in 2009. "I met a refugee woman named Rosa who asked if I would bring her son back so he wouldn't have to grow up as a refugee," she says. "I knew at that moment my life would never be the same, and my new pursuit would be to provide opportunities for families to stay together and people to thrive."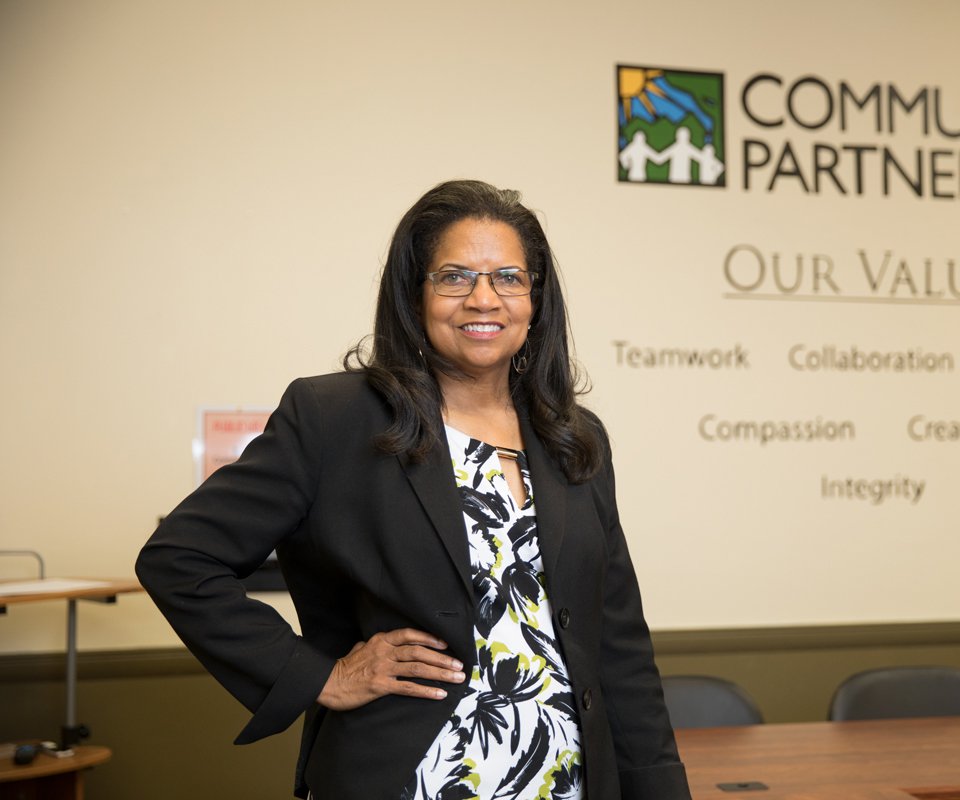 Francine Pratt
Prosper Springfield Director, Community Partnership of the Ozarks
University of Phoenix, B.S. in Business Management
Before she joined the nonprofit world, Francine Pratt worked for the state of California and held professional positions that came with corporate apartments, first-class flights, bonuses and other perks. But when the opportunity for a nonprofit career popped up, the University of Phoenix grad didn't even blink an eye at giving it all up—or taking a 50-percent salary reduction. Since then Pratt has moved to Springfield and held several notable roles in the community. Read Francine Pratt's full Power Play here.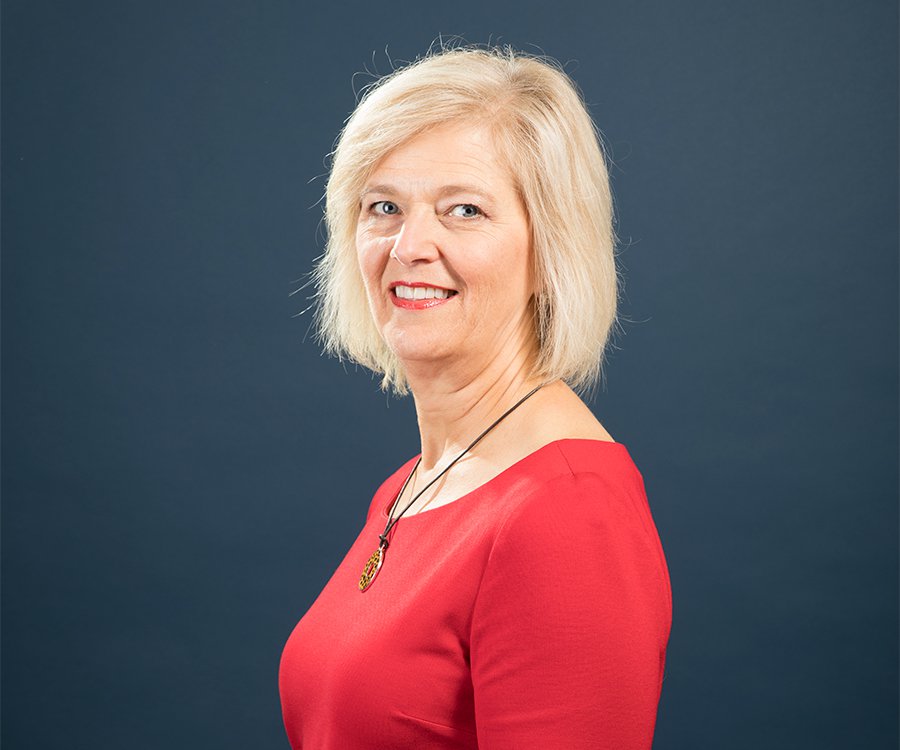 Linda Ramey-Greiwe​
Executive Director, Care to Learn
University of Missouri–Columbia, B.S. in home economics journalism • Webster University, MBA 
Three decades into her professional career, Linda Ramey-Greiwe's path took a 180-degree turn to nonprofit organizations from the publishing industry. The first 20 years of her career with Gannett Co. saw her working in seven markets and landing in Springfield to become publisher of the Springfield News-Leader. Her last nine years in the industry lined up with the Great Recession, and she was laying people off every six months. The last layoff she conducted was herself, allowing her to move to Care to Learn.
Jan Fisk
Chief Financial Officer, J. Howard Fisk Limousines Inc. 
Lebanon High School 
Jan Fisk's career path has largely matched her husband's, J. Howard Fisk. She brought her own experience from working in commercial construction, architecture, and hospitality when she started full time at their transportation company in 1980 after attending Southwest Missouri State University (now MSU). Jan has dedicated herself to improving Springfield by serving on several boards, fundraising projects and city government. She has been on Springfield City Council since 2012, is currently the mayor pro tem and works with Sister Cities as well as on committees for Plans and Policies, Community Involvement and Tourism Funding.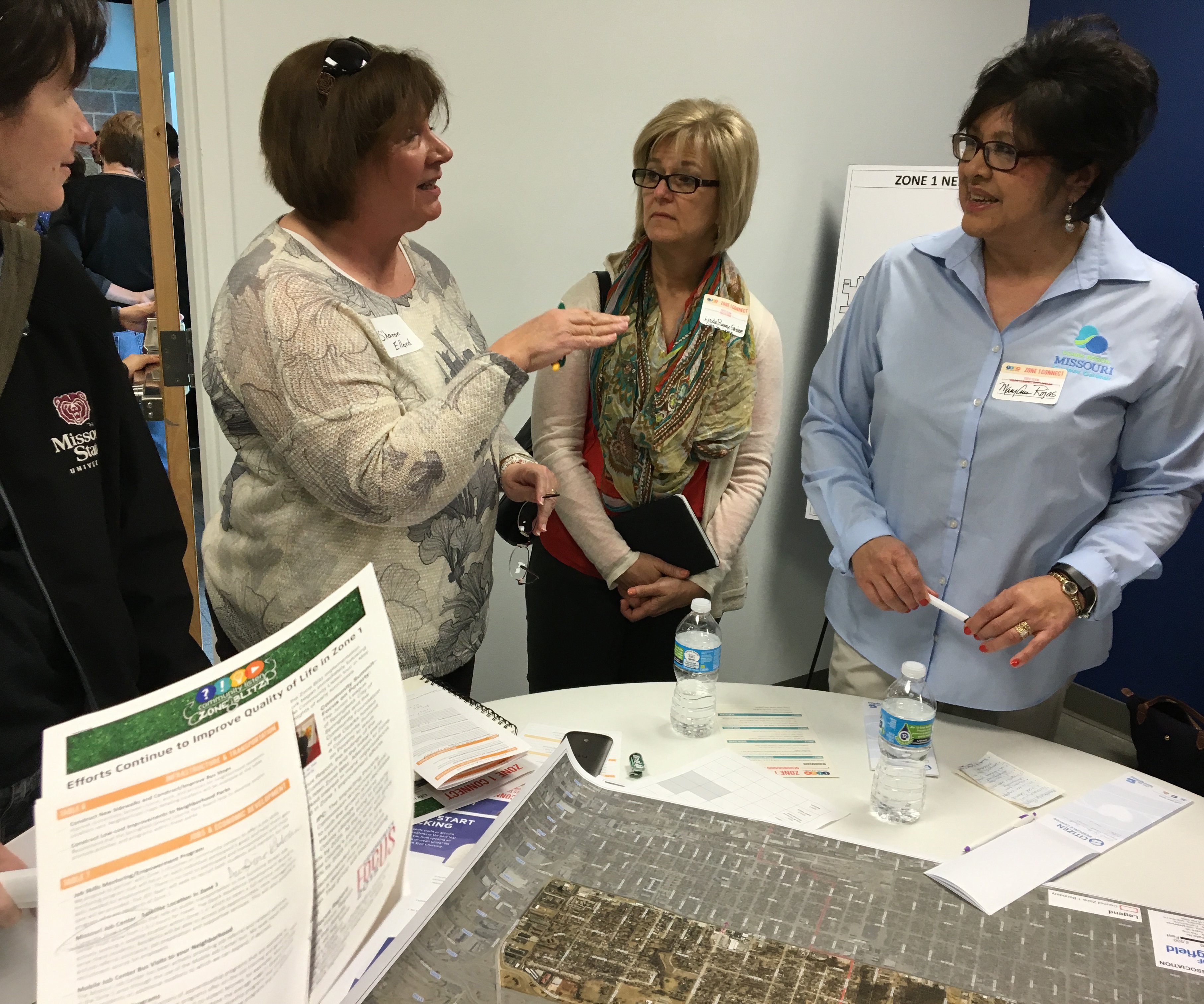 Mary Ann Rojas
Director of Workforce Development, City of Springfield
Midwestern State University, B.A.A.S. in management 
Mary Ann Rojas learned one of her hardest lessons about the workforce when she had to close her business and lay off her employees, who happened to be her children. "I felt I had failed them, and that was a heavy burden," she says. But that failure paved the way for her to become the first woman and person of color to hold an executive leadership role for the City of Springfield. She has spent the past four years working to expand access to employment and to improve the structure of the workforce development system in 417-land.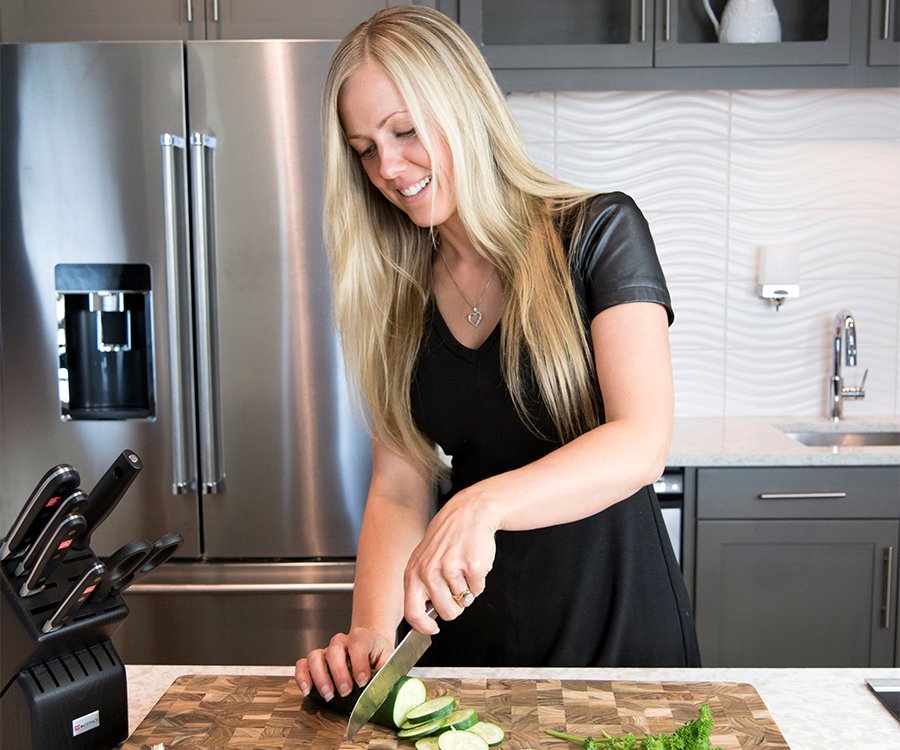 Emily Church
CEO, Owner and Founder, Everything Kitchens LLC
While other retailers are concerned about Amazon changing the e-commerce landscape, Emily Church is embracing it. She's no stranger to online retail, starting everythingkitchens.com when she was just 19 years old, rather than attending college after being home-schooled. Now the company has two locations in Springfield: one for online order fulfillment and one for local shoppers. The warehouse location also houses a kitchen the team is using to develop their educational focus and hands-on tutorials for recipes and kitchen tools.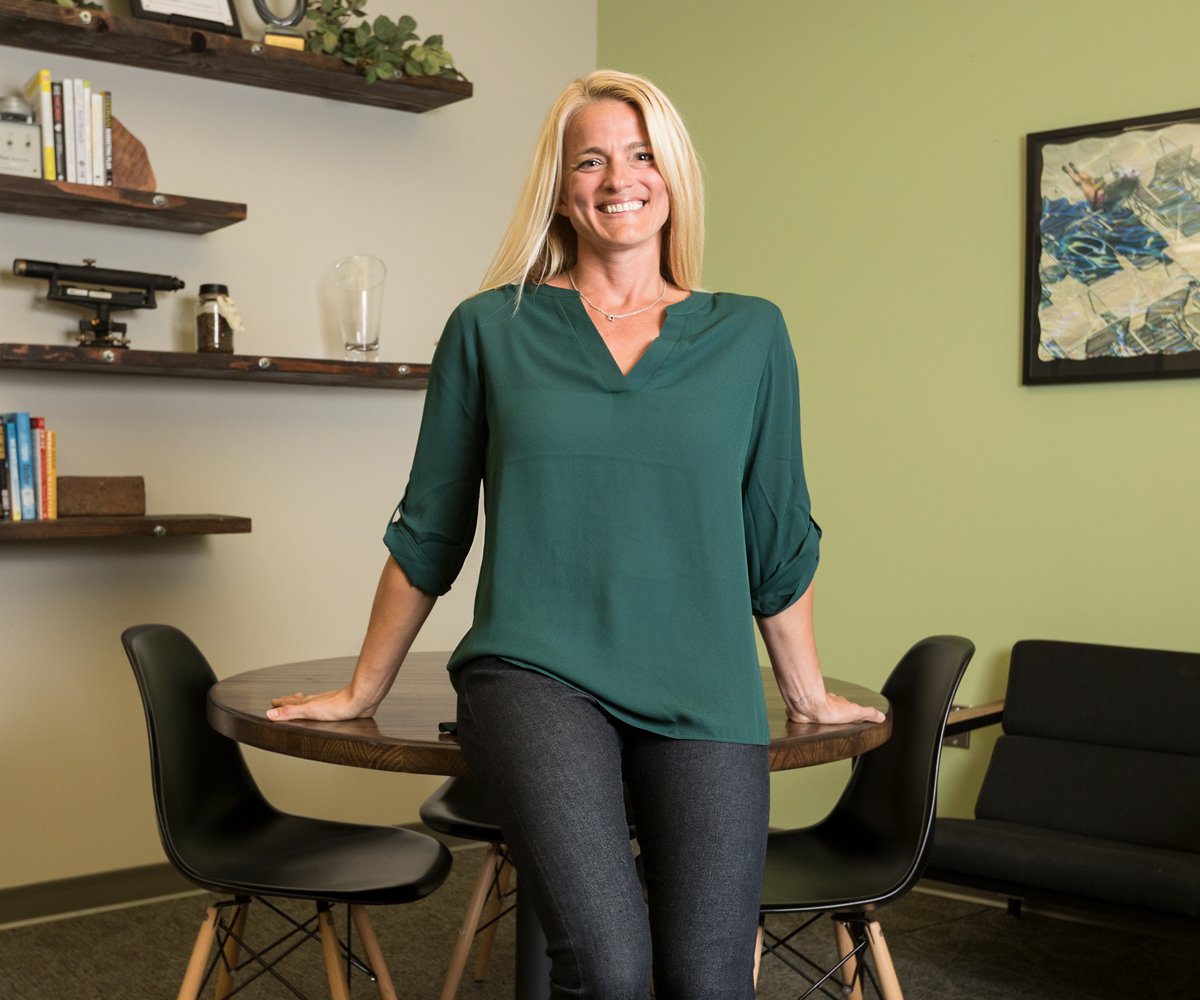 Amy Blansit
Creator and Founder, Solely Jolie; Program Director, The Fairbanks;  Board Chair and Founder, Drew Lewis Foundation; Program Director, The Northwest Project; Instructor of Kinesiology, Missouri State University
Drury University, B.A. in exercise physiology • Adelphi University, M.A. in exercise physiology
Amy Blansit is more than an entrepreneur. She's a community leader, philanthropist and advocate who plays an integral role at each organization she has her hand in whether it's at The Fairbanks community center at her nonprofit—the Drew Lewis Foundation—or in her classroom at Missouri State University. It's due to her endless energy, determination and community focus that Blansit, who is working on her doctorate in health sciences, is our Person of the Year. Read Blansit's full Person of the Year profile here.