Biz 100
Biz 100 Newcomers
Powerhouse attorneys, CEOs, hot air balloon pilots and philanthropists show us just how eclectic this year's Biz 100 newcomers are.
By Katie Griffiths
Dec 19 2017 at 1:43 p.m.
Brad Thomas
President, Silver Dollar City Attractions
Missouri State University, B.S. in human resources and marketing, MBA
Being the president of one of Branson's most popular attractions might seem like all fun and games, but in his 26 years with Silver Dollar City, Brad Thomas has had his fair share of honest and tough conversations. He says these talks lead to even better problem solving—but if he needs to decompress, you can find him screaming it out on a roller coaster. Thomas ensures SDC's organization is people-focused on employees and guests alike. Look for Thomas' themed sign honoring his 25th year as a Silver Dollar City Citizen on the side of the Mill Restaurant overlooking the funnel cakes.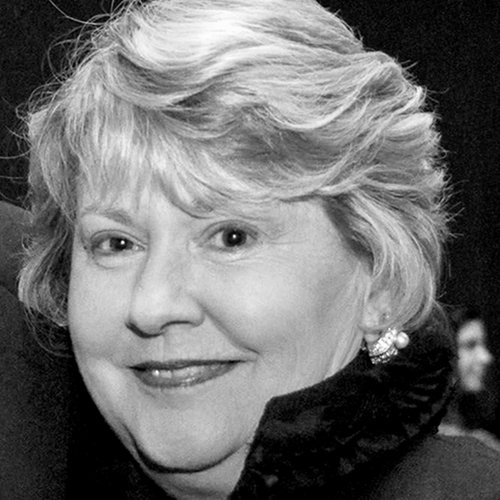 Mary Kellogg-Joslyn

Co-owner, Titanic Museum Attraction Executive Vice President, Cedar Bay Entertainment LLC 
Monmouth High School
Mary Kellogg-Joslyn has taken it upon herself to share the majesty of the historic ocean liner Titanic at Titanic Museum Attraction in Branson and in Pigeon Forge, Tennessee. Kellogg-Joslyn, who pursued a journalism degree at Northwestern University, worked for CBS as an executive director of marketing and programming and for The Walt Disney Co. as a senior executive vice president of television and production. During her TV tenure, she helped bring Live with Regis and (Kathie Lee) Kelly and Who Wants to Be a Millionaire to the screen, oversaw more than 100 other TV shows and won Emmy awards.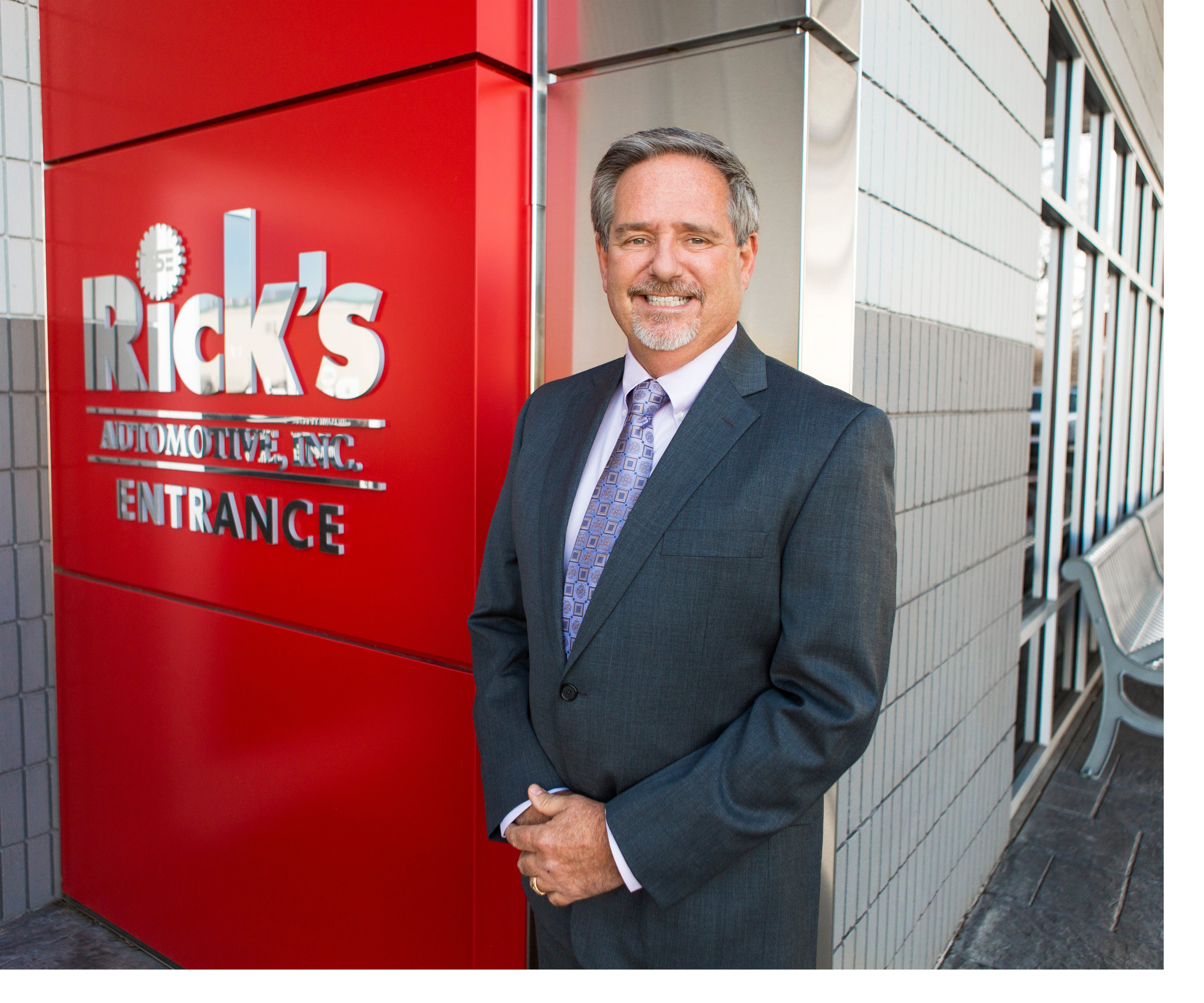 Rick Hughlett
Owner, Rick's Automotive
Parkview High School
In 1980, Rick Hughlett and his wife, Karen, opened an auto repair business to provide honest and fair auto service. Now, Rick's Automotive is a bustling employee-focused business. Hughlett invests in his team fully because he says they are the future of the business. And after 37 years in the biz, Hughlett is planning for that future by setting up a succession plan so he can move into more of a consulting role. If you're looking for Hughlett, try looking up. When the skies are clear, the commercial hot air balloon pilot can often be found floating the evening away.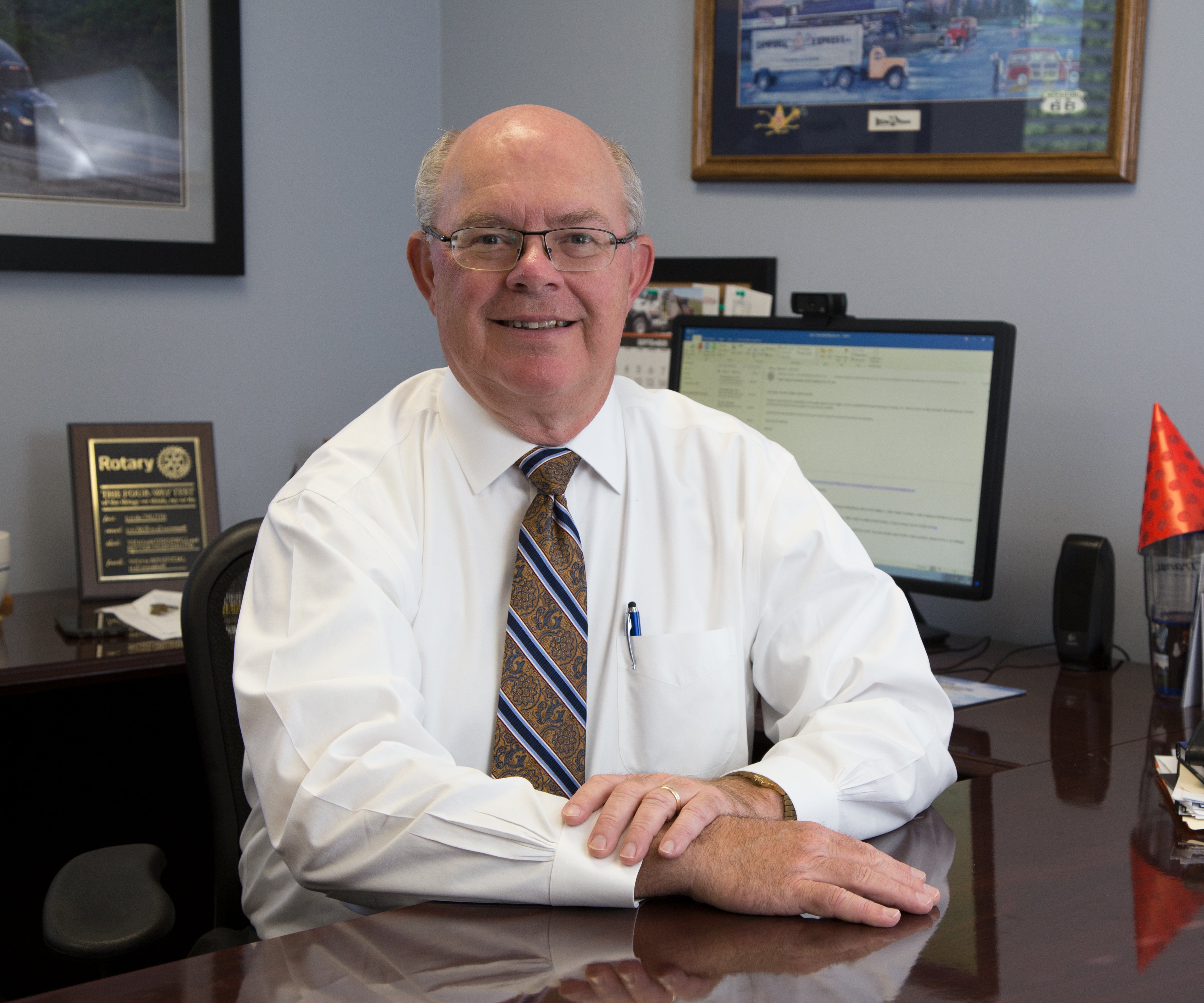 Mark Walker
Chairman AND CEO, Transland
Drury University, B.A. in business administration and economics
It's only fitting that the chairman and CEO of TransLand, a trucking company carrying goods across the nation, is well traveled himself. Before taking over the business founded by his parents, Mark Walker worked in Silicon Valley for SBC Communications and later led United Way Silicon Valley, roles he credits for his leadership skills and business acumen. Walker enjoys unwinding with a glass of wine on his patio while watching the sunset beside his wife, Mary. Rumor (and probably a few video cameras) has it that in 1995, Walker rocked a black sequined dress to perform a musical number to raise money for Ozarks Public Television.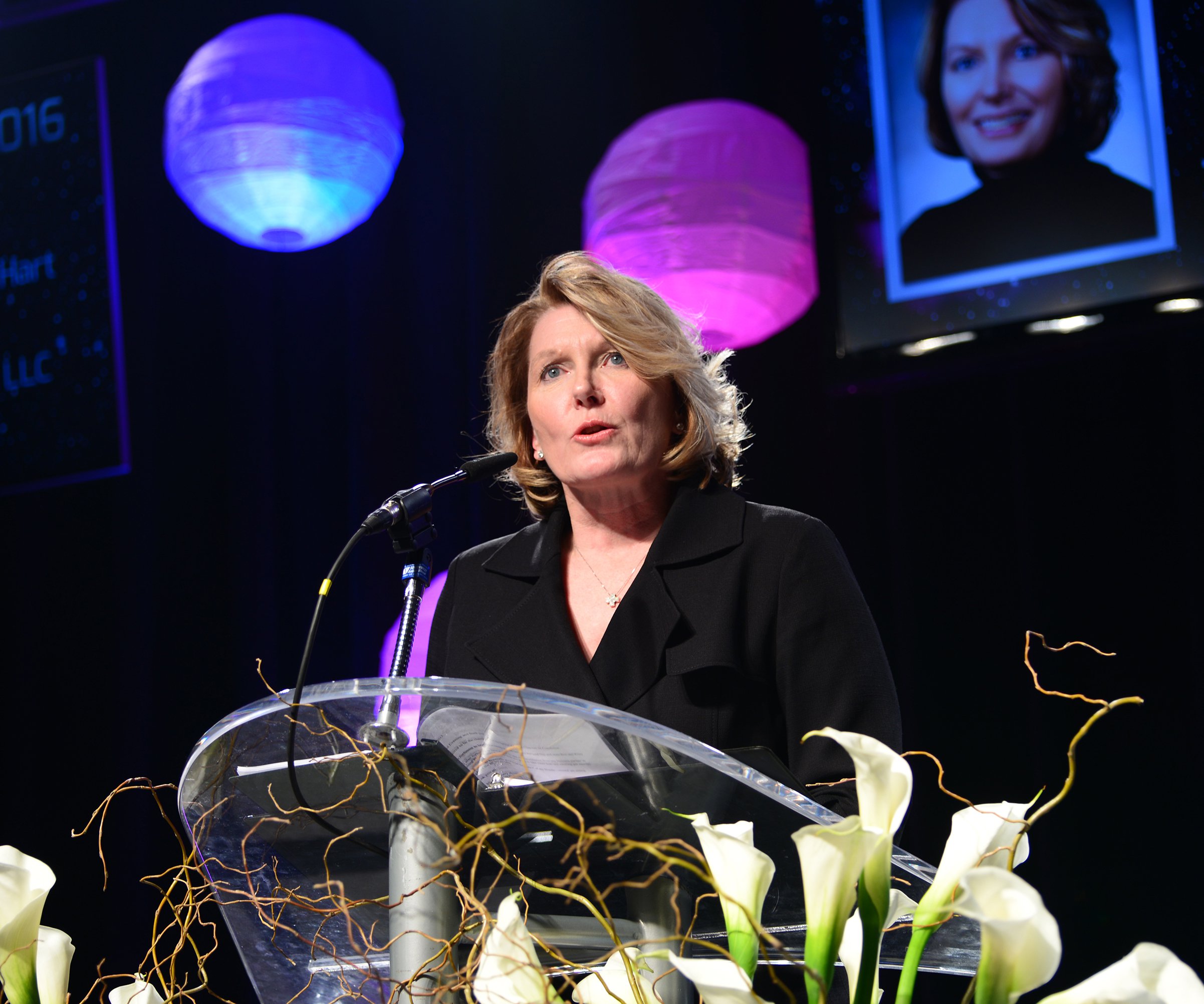 Debra Shantz Hart
Owner/Member, Housing Plus LLC, HP Construction LLC, Sustainable Housing Solutions LLC
Southwest Missouri State University (now MSU), B.S. in economics University of Missouri–Columbia, J.D.
In Debra Shantz Hart's 20 years practicing law, she represented clients in real estate development and real estate finance, so it was only natural for the avid gardener and mother of two to start a second career in commercial real estate. After 13 years vice president and general counsel for John Q. Hammons Hotels Inc., Hart opened Housing Plus LLC with Becky Selle. If you want to know what the buzz is all about, just ask Hart—when she's not keeping her finger on the pulse of Springfield's developments, she spends her time beekeeping.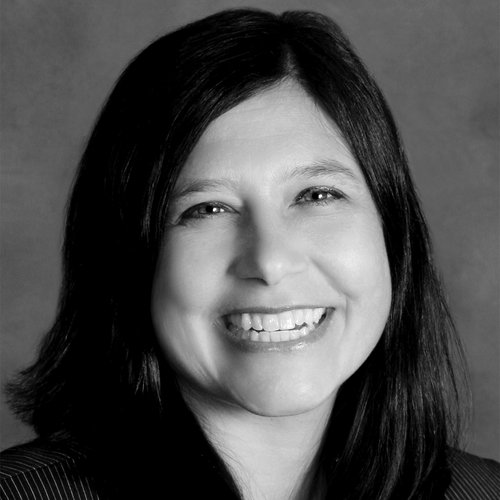 Stephanie Stenger Montgomery
CEO, Springfield Land LP
University of Missouri–Columbia, B.S. in business administration University of Southern California, J.D.
Stephanie Stenger Montgomery is a powerhouse attorney who garnered recognition for her work in Missouri Lawyers Weekly's 13th Annual Women's Justice Awards. She stays busy running real estate development company Springfield Land LP, which develops residential neighborhoods. Stenger Montgomery also helps build communities through local organizations. She was a founding board member and former president of Isabel's House and former president of Junior League of Springfield, MO. Stenger Montgomery also serves on the boards for the Moxie Cinema, Community Foundation of the Ozarks and Care to Learn.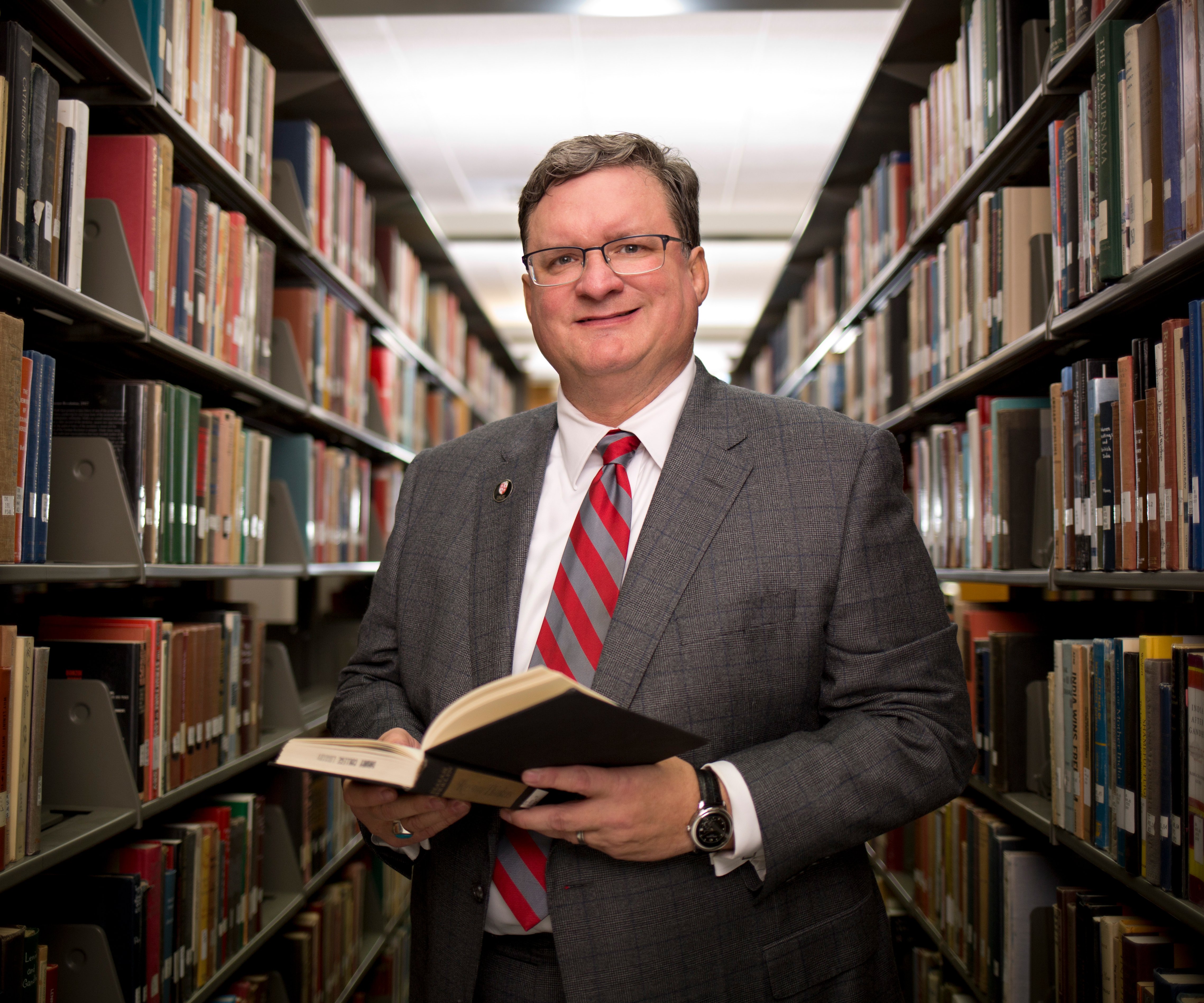 Tim Cloyd
President, Drury University
Emory & Henry College, B.A. in philosophy and political science • University of Massachusetts Amherst, M.A. in political science, Ph.D. in political science
The classroom is a familiar place for Tim Cloyd. The current president of Drury University grew up with Methodist missionaries and teachers as parents and spent time in Africa and in New Mexico on a Navajo reservation where his parents ran a boarding school. Cloyd served as president of Hendrix College before taking the helm at Drury, where he is focused on three priorities: defining a unique academic experience, starting a campus master-planning process and planning a multiyear growth campaign. To Cloyd, the impact of his leadership decisions goes far beyond the bottom line. "The ROI is not measured by profit but by lives transformed," he says.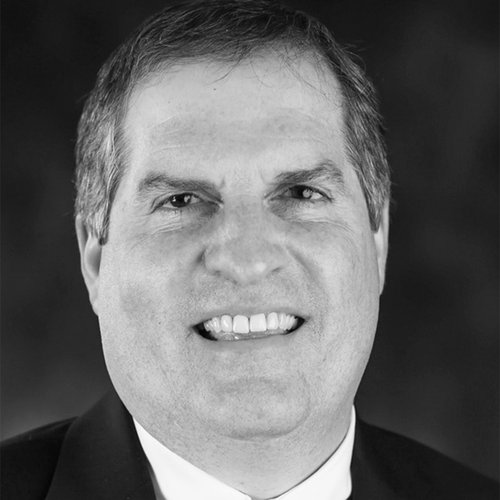 Allen Kunkel
Associate Vice President of Economic Development and Director of the Jordan Valley Innovation Center, Missouri State University CEO, Springfield Innovation Inc.
Iowa State University, B.S. in community and regional planning • University of Missouri–Columbia, MPA
Allen Kunkel wouldn't have been put in charge of the Jordan Valley Innovation Center—let alone be in Springfield at all—if it weren't for Jim Anderson. When Kunkel took an economic development position with the Springfield Area Chamber of Commerce, Anderson encouraged Kunkel to engage fellow community leaders, leading him to his role at Missouri State University. At MSU, Kunkel, a hip-hop music fan, contributes to the development of IDEA Commons, JVIC and The eFactory.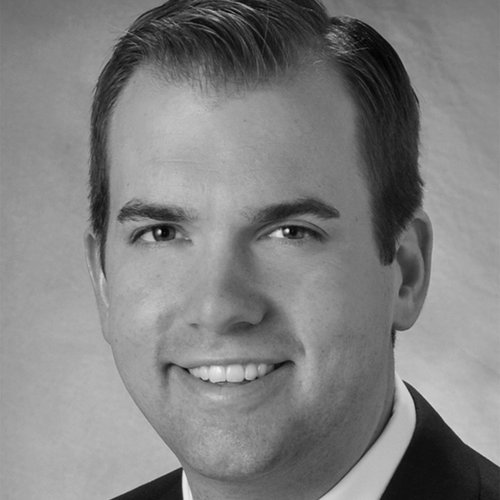 Trevor Crist
CEO, Nixon & Lindstrom Insurance
Southwest Missouri State University (now MSU), B.S. in communications
In his career, Trevor Crist has made a lot of calls. But his very first cold call was arguably the most important. It was to Nixon & Lindstrom owner Luke Nixon. "I reached out based upon an interest in getting into the insurance industry and a mutual fraternity affiliation," Crist says. "He said that he wouldn't hire me but that he'd buy me lunch, and the rest is history." That lunch clearly worked in Crist's favor, but Nixon making himself available was the impression that stuck. Crist sees value in continuing the tradition of mentorship and paying it forward as gratitude to those who have helped him along the way, he says.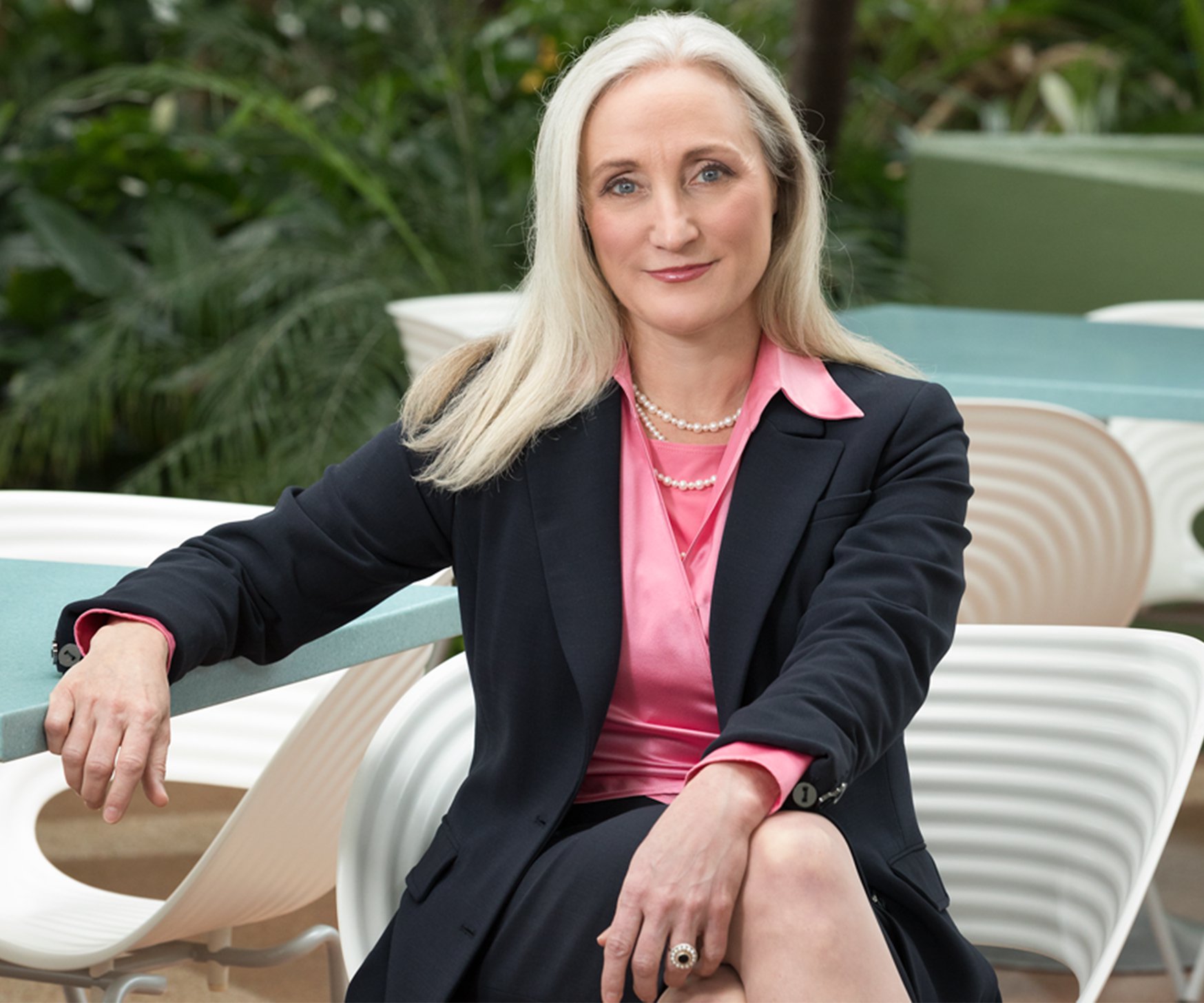 Crista Hogan
Executive Director, Springfield Metropolitan Bar Association and Springfield Metropolitan Bar Foundation
George Washington University, B.B.A. in business economics and public policy • Tulsa University, J.D.
Although Crista Hogan is now a titan in Springfield's legal community, there was once a time when she thought she wasn't going to be a lawyer at all. At 21, Hogan was halfway through law school and was so burned out she wanted to take a break. She told her father, and he responded, "No. You can't quit." It was one of the seldom times Hogan's father told her no, but she listened. After graduating 18 months later, Hogan started her career as an attorney and had her own private practice before taking the leadership position at Springfield Metropolitan Bar Association.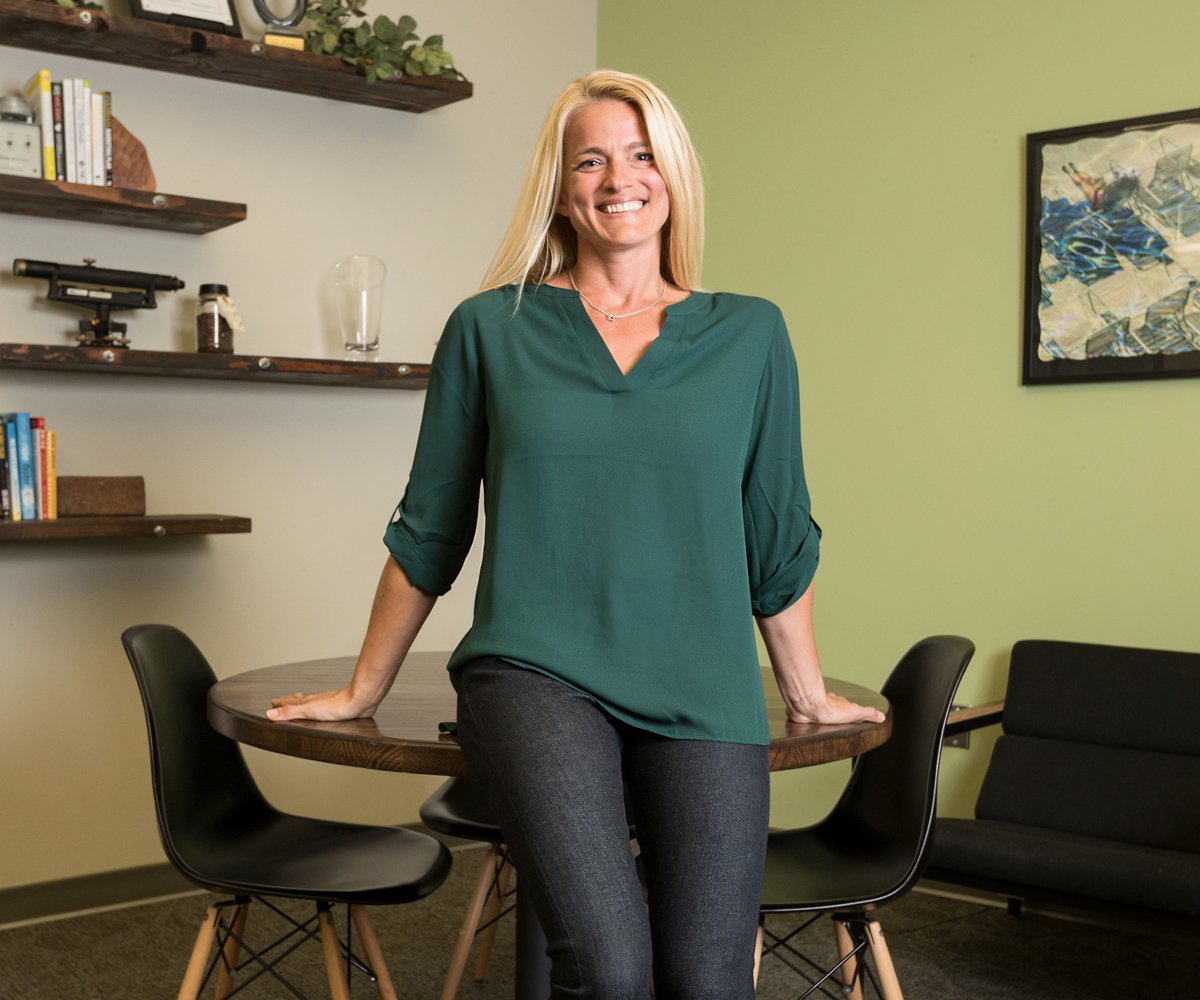 Amy Blansit
Creator and Founder, Solely Jolie; Program Director, The Fairbanks; Board Chair and Founder, Drew Lewis Foundation; Program Director, The Northwest Project; Instructor of Kinesiology, Missouri State University
Drury University, B.A. in exercise physiology • Adelphi University, M.A. in exercise physiology
Amy Blansit is more than an entrepreneur. She's a community leader, philanthropist and advocate who plays an integral role at each organization she has her hand in whether it's at The Fairbanks community center at her nonprofit—the Drew Lewis Foundation—or in her classroom at Missouri State University. It's due to her endless energy, determination and community focus that Blansit, who is working on her doctorate in health sciences, is our Person of the Year. Read Blansit's full Person of the Year profile here.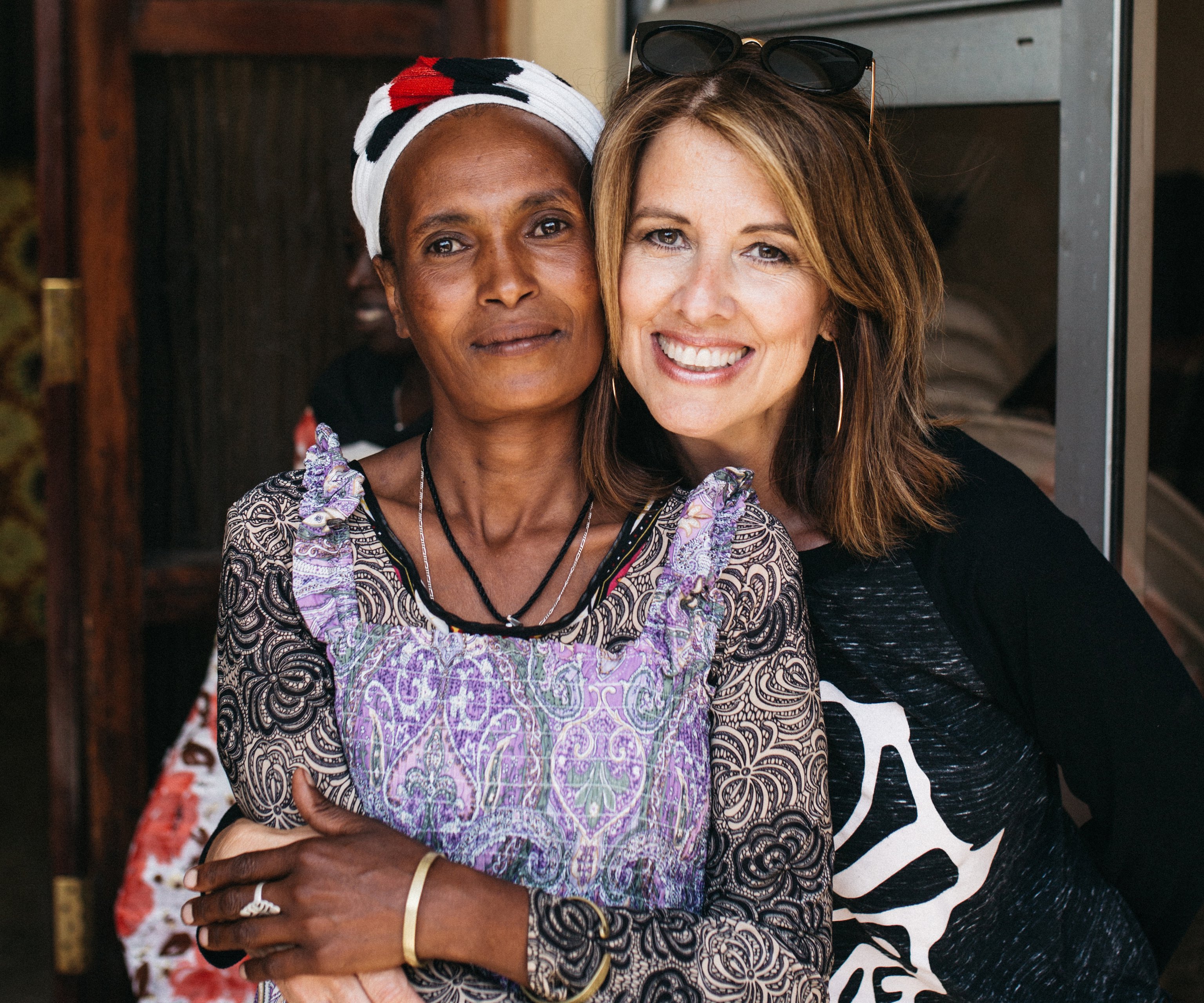 Julie Higgins
Founder and Executive Director, I Pour Life
Evangel University, B.A. in business education
After graduating in 1985, Julie Higgins moved to Dallas  for a job, and while she was there she auditioned to be a Dallas Cowboys' cheerleader. She made it to the final round but didn't get a position. You would think that would be the defining moment of her career, but that came years later in 2009. "I met a refugee woman named Rosa who asked if I would bring her son back so he wouldn't have to grow up as a refugee," she says. "I knew at that moment my life would never be the same, and my new pursuit would be to provide opportunities for families to stay together and people to thrive." 

Francine Pratt
Prosper Springfield Director, Community Partnership of the Ozarks
University of Phoenix, B.S. in Business Management
Before she joined the nonprofit world, Francine Pratt worked for the state of California and held professional positions that came with corporate apartments, first-class flights, bonuses and other perks. But when the opportunity for a nonprofit career popped up, the University of Phoenix grad didn't even blink an eye giving it all up—or taking a 50-percent salary reduction. Since then Pratt has moved to Springfield and held several notable roles in the community. Read Francine Pratt's full Power Play here.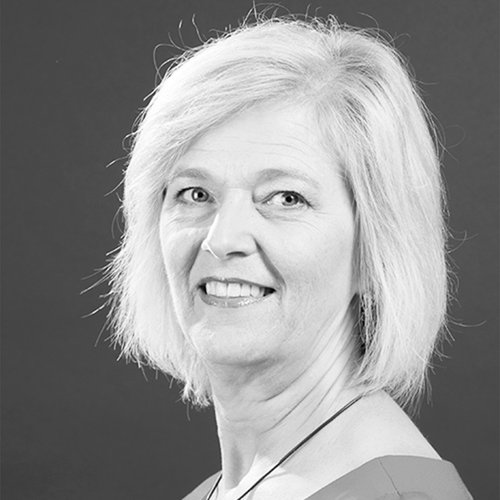 Linda Ramey-Greiwe
Executive Director, Care to Learn
University of Missouri–Columbia, B.S. in home economics journalism • Webster University, MBA 
Three decades into her professional career, Linda Ramey-Greiwe's path took a 180-degree turn to nonprofit organizations from the publishing industry. The first 20 years of her career with Gannett Co. saw her working in seven markets and landing in Springfield to become publisher of the Springfield News-Leader. Her last nine years in the industry lined up with the Great Recession, and she was laying people off every six months. The last layoff she conducted was herself, allowing her to move to Care to Learn.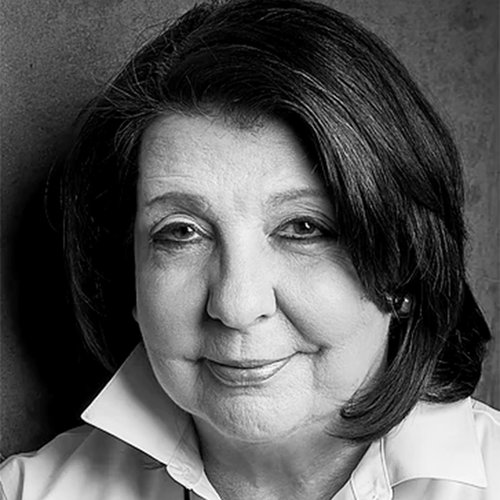 Jan Fisk
Chief National Officer, J. Howard Fisk Limousines Inc.
Lebanon High School 
Jan Fisk's career path has largely matched her husband's, J. Howard Fisk. She brought her own experience from working in commercial construction, architecture, and hospitality when she started full time at their transportation company in 1980 after attending Southwest Missouri State University (now MSU). Jan has dedicated herself to improving Springfield by serving on several boards, fundraising projects and city government. She has been on Springfield City Council since 2012, is currently the mayor pro tem and works with Sister Cities as well as on committees for Plans and Policies, Community Involvement and Tourism Funding.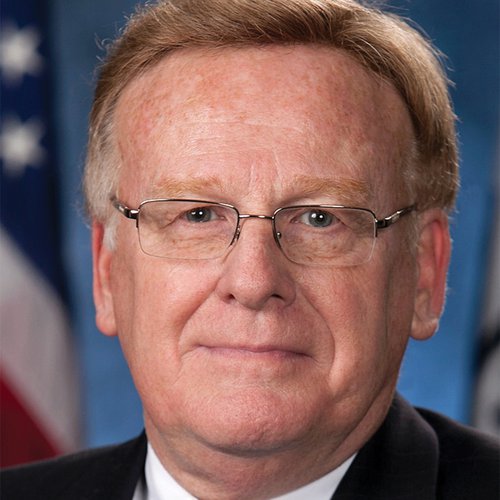 Ken McClure
Springfield Mayor
Southwest Missouri State University and University of Missouri-Columbia
In April 2017, Ken McClure won Springfield's ultra-competitive mayoral race against opponent Kristi Fulnecky. Mayor McClure, who is a Mizzou and Missouri State University alum, brings decades of government experience with him in the new role. This includes positions as chief of staff to former Missouri Gov. Matt Blunt and chairman of the Missouri Public Service Commission. Read Ken McClure's full Power Play here.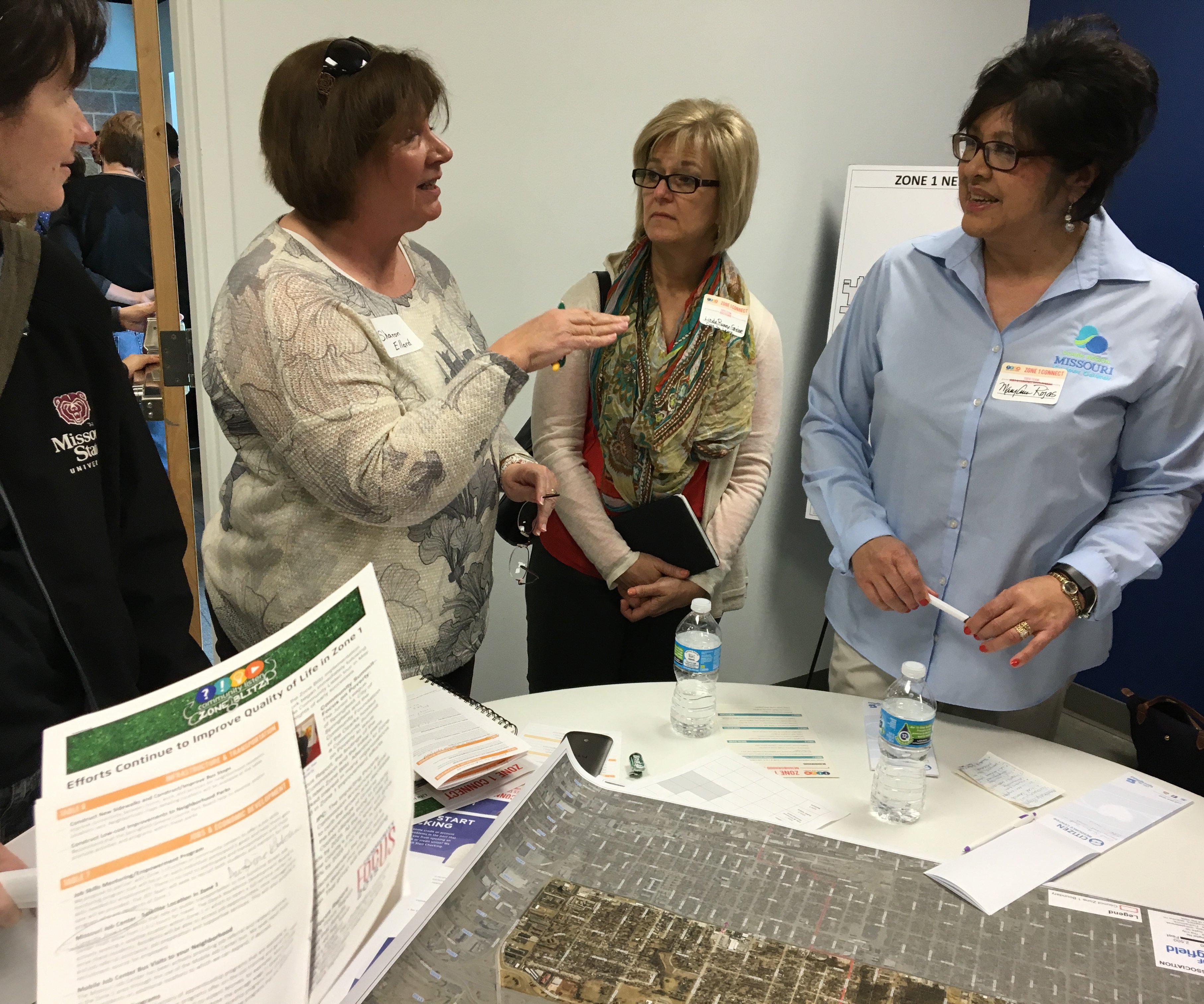 Mary Ann Rojas
Director of Workforce Development, City of Springfield 
Midwestern State University, B.A.A.S. in management 
Mary Ann Rojas learned one of her hardest lessons about the workforce when she had to close her business and lay off her employees, who happened to be her children. "I felt I had failed them, and that was a heavy burden," she says. But that failure paved the way for her to become the first woman and person of color to hold an executive leadership role for the City of Springfield. She has spent the past four years working to expand access to employment and to improve the structure of the workforce development system in 417-land.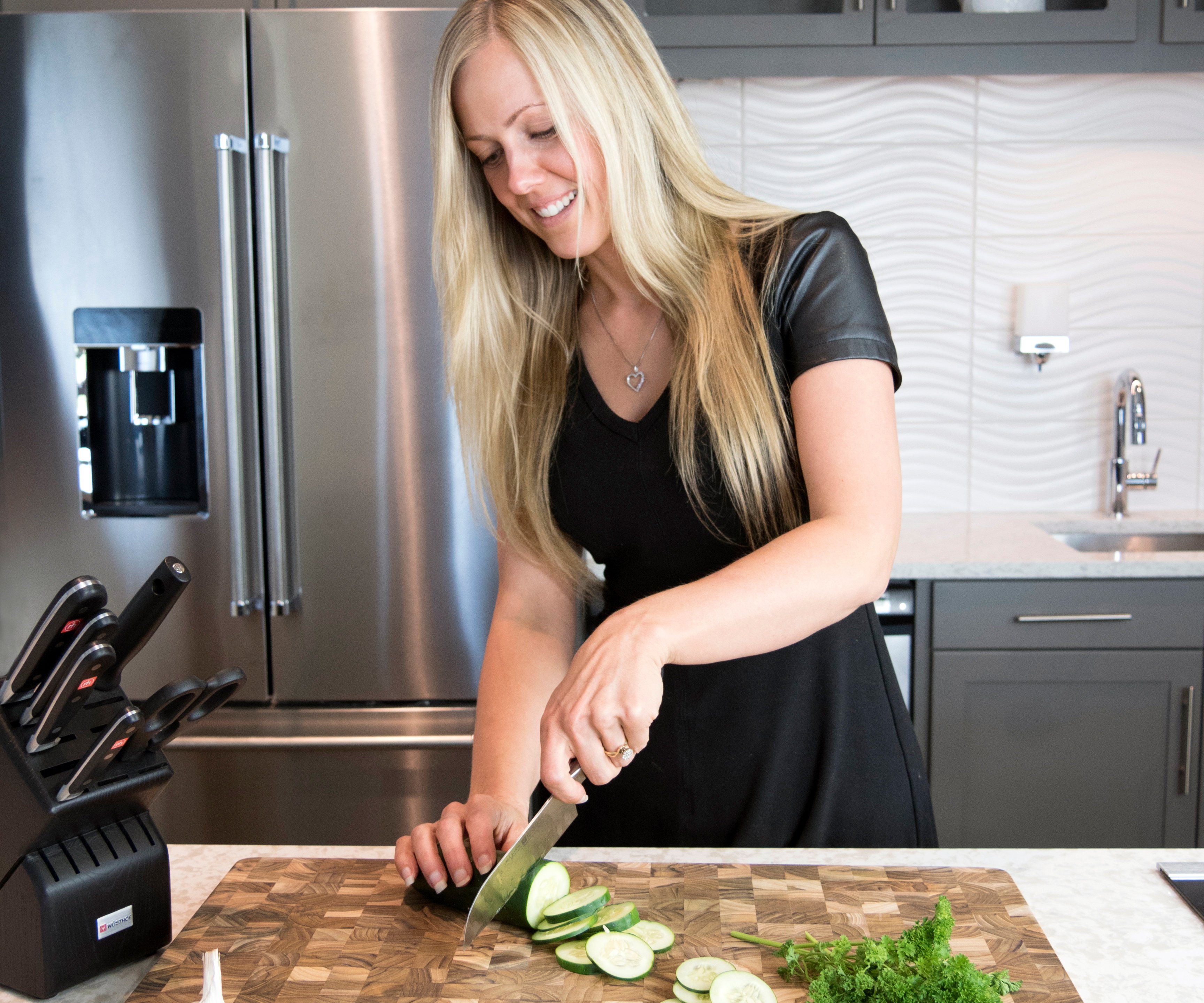 Emily Church
CEO, Owner and Founder, Everything Kitchens LLC
While other retailers are concerned about Amazon changing the e-commerce landscape, Emily Church is embracing it. She's no stranger to online retail, starting everythingkitchens.com when she was just 19 years old, rather than attending college after being home-schooled. Now the company has two locations in Springfield: one for online order fulfillment and one for local shoppers. The warehouse location also houses a kitchen the team is using to develop their educational focus and hands-on tutorials for recipes and kitchen tools.