Commercial Design Awards
Commercial Design Awards Winner: Parkcrest Family Dental
This project added 6,000 square feet to the Parkcrest Family Dental footprint, and it was completed without shutting down the office, earning Joyce Buxton and Buxton Kubik Dodd Design Collective the General Office & Professional Services category award.
By Briley Rakow
Jul 2020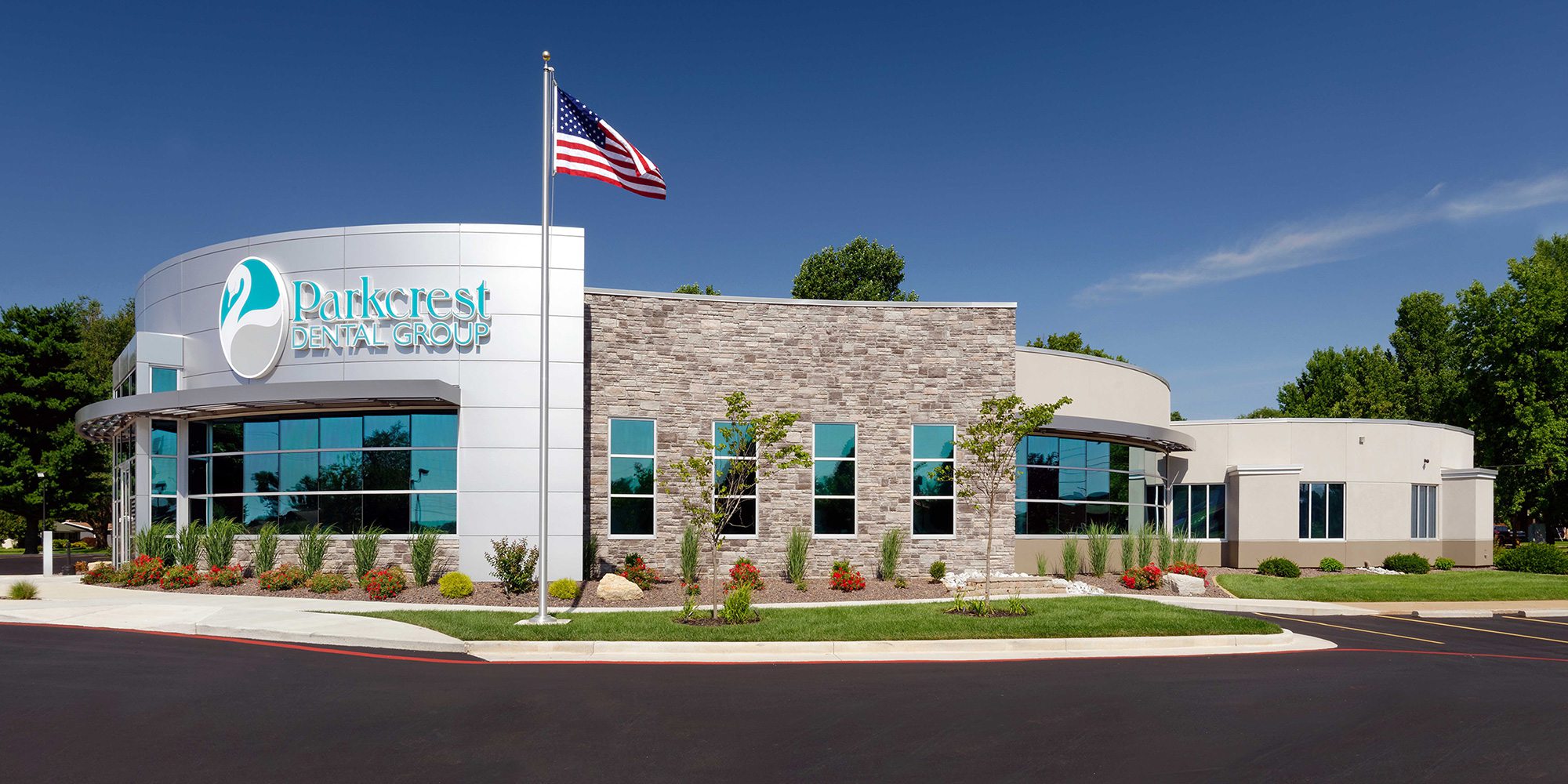 CATEGORY: General Office & Professional Services
Without closing down the practice, the team at Buxton Kubik Dodd Design Collective added 6,000 square feet to the facility.


---
When the owners of Parkcrest Family Dental, who are also practicing professionals, came to Joyce Buxton of Buxton Kubik Dodd, they wanted to expand their facility while updating the look and function of existing spaces. The only caveat: The owners wanted to keep the facility running while construction and renovations occurred. 
Biz 417: What was your team's top priority when designing the space?
Joyce Buxton: "Without a doubt, the top priority was how to make the existing facility and the new addition seamless. We had to think about how to remodel the original building and add the addition onto the front of the building and make it look as if all of it was done at the same time. I think the finished project is successful in that regard. It's completely seamless and cohesive."
Biz: What is your personal favorite aspect of the project now that it's done? 
J.B.: "My personal favorite aspect is how you move through the space. Because of the long sweeping shapes, you never have that long sightline; it feels very soft. I like how when the curves come together there's a node where there's something interesting happening to indicate to change directions. The lighting tells people that it's a transition point, and I think that makes it a very pleasing space to move through."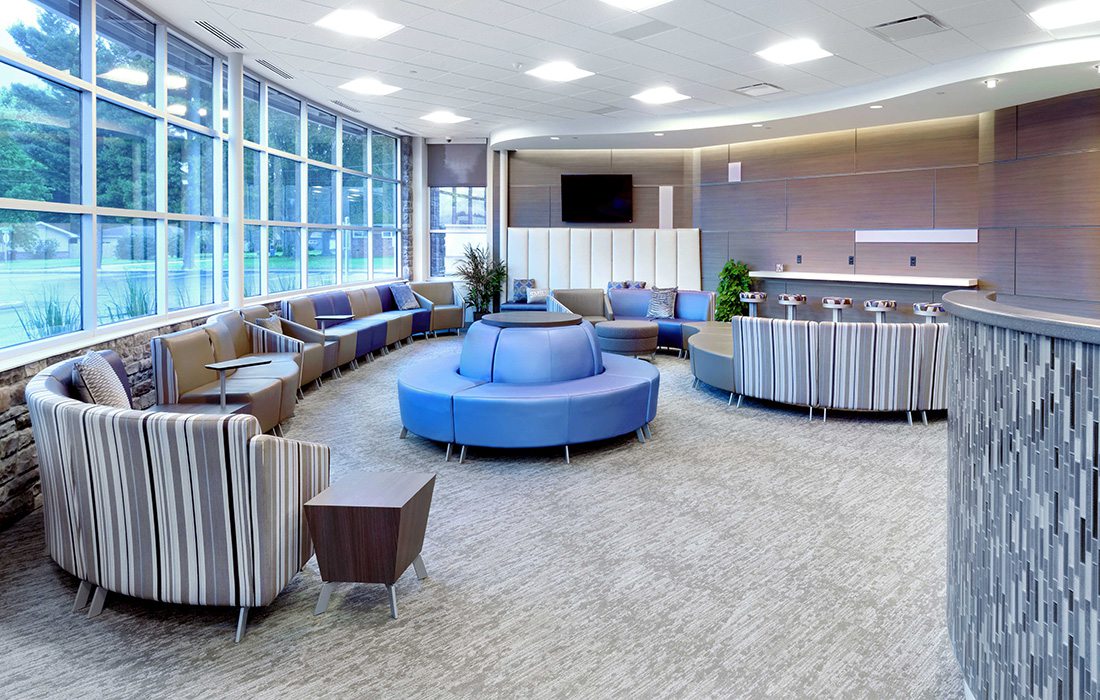 Biz: The practice had to remain open throughout the remodel, so what challenges did this present, especially when you had patients coming in daily? 
J.B.: "That was quite a strategic undertaking for the general contractor. Both the team renovating the space and the owners themselves had to have a spirit of teamwork. There's no way to get around the project being disruptive, but the owners also had to continue seeing patients, and I would say that was a huge challenge. I'm still in awe over how well everyone handled the situation."
Biz: How did this project differ from others you've worked on in the past? 
J.B.: "Our firm happens to do a lot of dental offices. You learn lessons from each project, but the hazard of thinking that you're an expert in any field can cause problems. We had to listen to what this particular dentist wanted and kept our experience in the back of our minds to offer suggestions."
RESOURCE LISTINGS
Where to find the looks and materials used to create this winning business space in Springfield, Missouri and surrounding areas.
Architects
Jon Dodd & Eric Street, Buxton Kubik Dodd Design Collective
Excavating
LaFollette Excavating
Concrete
Donco 3 Construction
Steel
Design Fabrication
Framing
Cardoza Construction
Roof
Delta Roofing, Inc.
Sheetmetal/ACM Panels
Liberty Architectural Sheet Metal
Storefront
B&G Window & Screen 
Electrical
Integrity Total Electric 
Plumbing
Lorenz Plumbing, Heating & Air Conditioning
HVAC
Signature Home Comfort 
Fire Sprinkler
Sho-Me Fire Protection
Data
Korma Computers, Inc. 
Exterior insulation finishing system (EIFS)
JC Plastering Company 
Masonry
Rosales Masonry
Insulation/Drywall
Cardoza Construction
Doors/Hardware
Ron Miller Hardware & Specialty Sales, Inc.
Cabinets
The Millwork Shoppe
Painting/Wallpaper
PHD Painting Inc.
Ceiling Grid
Cardoza Construction
Flooring
The Carpet Shoppe
Window Film
C&S Window Tinting
Window Coverings
Carney's Window Coverings, Inc.