Commercial Design Awards
Commercial Design Awards Winner: Multipli Credit Union Headquarters
The team at hdesigngroup have designed a headquarters for Multipli Credit Union that is both welcoming and secure for employees and guests, earning them the Unbuilt Project category award.
By Briley Rakow
Jul 2020
CATEGORY: Unbuilt Project
WINNING ARCHITECT: Bryon Oster, hdesigngroup

The design team at hdesigngroup focused on creating a headquarters for Multipli Credit Union that breaks stigmas and is both secure and welcoming for employees and guests. 


---
When the team at Multipli Credit Union decided to rebrand the company, their logo wasn't the only thing they wanted to change. They wanted to design a new space for a headquarters that broke the stigma of the "stuffy" bank look, and they called in Bryon Oster at hdesigngroup to get it done. The new brand is intended to be fresh and modern, just like the new logo, which the design team drew for inspiration.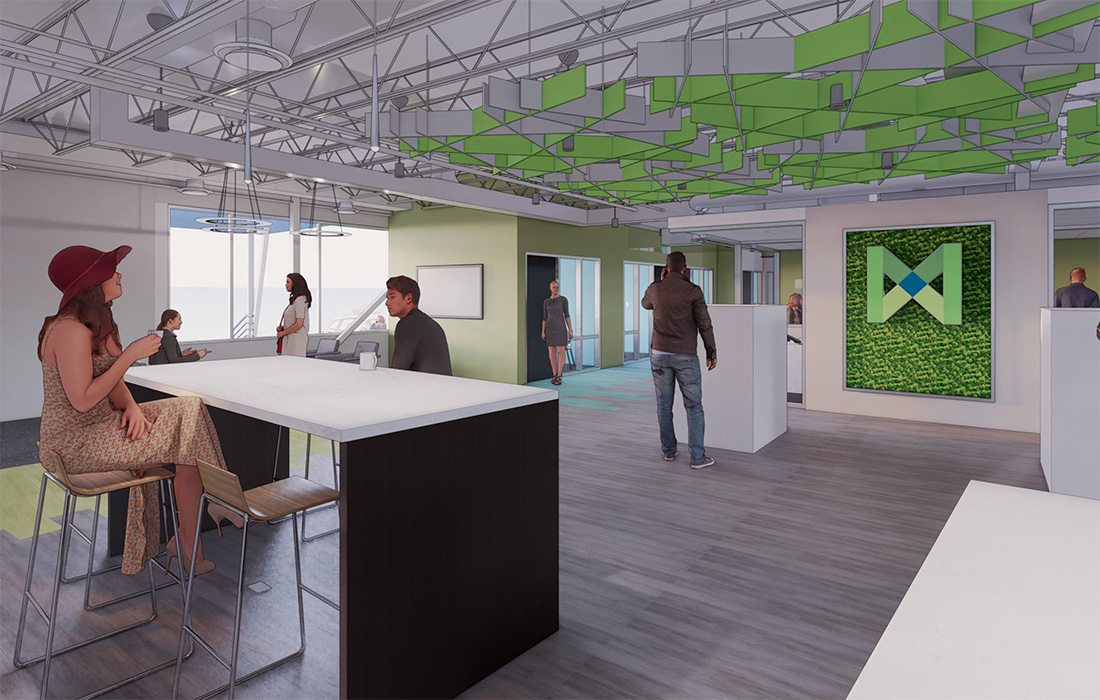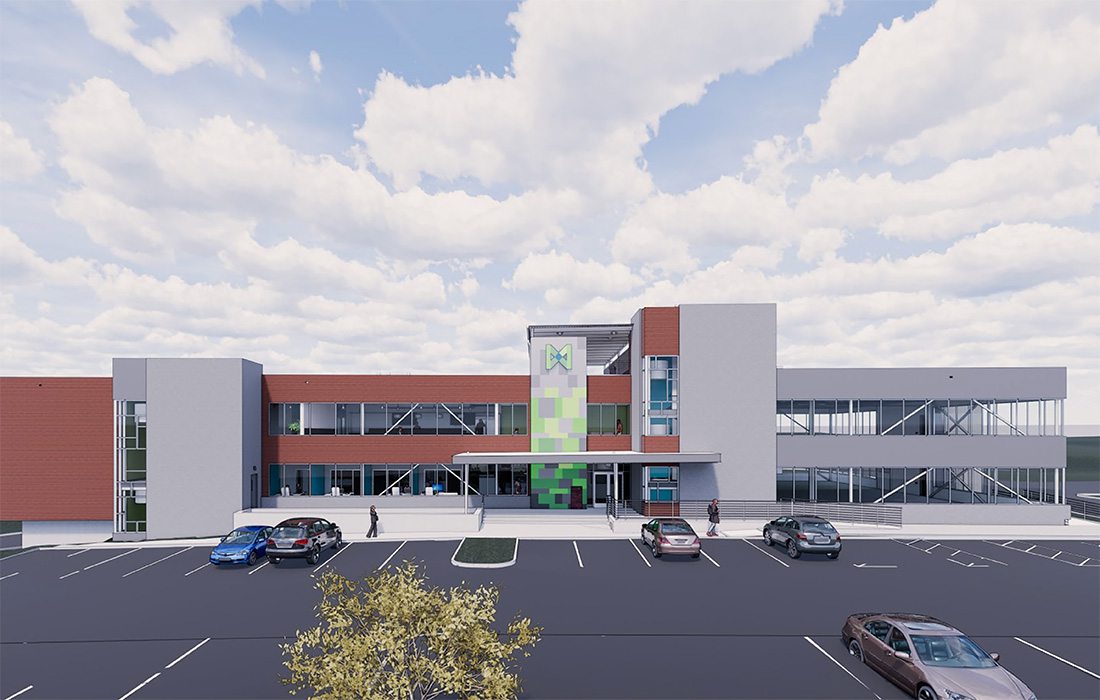 The project, though not complete, is in the works and already designed. "They wanted a modern building that would be timeless and wouldn't have to be remodeled over the years," Oster says. Currently, there are 5,000 square feet of lease space on each floor, but as the bank grows, they can take over these areas. The team designed the building so that the shared spaces are in the center and mechanical areas are on the perimeter. This will allow Multipli to adapt the space down the line while still having central areas for employees to spend time. There's also underground parking available for executives and future tenants. The new design gives employees a welcoming space for whenever they need a break. 
RESOURCE LISTINGS
Where to find the looks and materials used to create this winning business space in Springfield, Missouri and surrounding areas.
Wall Coverings
Fine WaLLCovering
Hardware
Commercial Hardware Inc.
Light Fixtures
Fitch Electric
Plumbing Fixtures
Farr Better Plumbing
Cabinets/Countertops
Alpine Wood Products
Paint
PHD Painting Inc.