Leadership
The Case for Diversity in Southwest Missouri's Workforce
Southwest Missouri is considered an up-and-coming area for millennials and young professionals, but the region's lack of diversity could pose a barrier to attracting talent. Here's how the business community can step up and help solve the issue.
By Jenna deJong
Sep 2020
In Their Words: Locals speak about what it's like working in southwest Missouri as a Black person
Show Me the Numbers
Southwest Missouri's lack of diversity and inclusivity is not a new topic of conversation. It's brought up at conferences, forums and webinars, at Forward SGF workshops and at the Springfield Area Chamber of Commerce's Community Leadership Visits. Earlier this year, the Mayor's Commission on Human Rights & Community Relations and the City of Springfield launched a city-wide grassroots survey that "sought to determine how local residents view the area's inclusiveness." In March, a northwest Indiana–based organization called The Institute of Leadership and Performance Improvement hosted the Springfield Conference on Leadership & Diversity which featured national public speaker Marlon Mitchell. And in October, Francine Pratt, director of the Missouri College Access Network, is debuting a series of Tough Talks for the community to engage in and ask hard, uncomfortable questions.
The topic also comes up during conversations revolving around talent attraction and retention. A report from Bentonville-based economic revival institute Heartland Foundation, "Millennials Find New Hope in the Heartland," released in March, ranked Springfield as one of the Top 50 Heartland Metros for millennials. The report cites the city's "easier access to leadership in business, charitable, arts and political life" and "the sense of openness to newcomers." But the caveat? The report suggests one of the city's pressing challenges has to do with diversity and inclusion. Missouri State University President Clif Smart is quoted regarding the difficulties Missouri State has recruiting African Americans or Latino employees. According to the report, if southwest Missouri's first impression doesn't improve, it could impact "the looming shortages of workers in many industries." Currently, Springfield's Black and African American population sits at 4.4%, according to the U.S. Census Bureau. Springfield's American Indian and Alaska Native population is .6%, its Asian population is 2%, and its Hispanic or Latino population is 4.4%.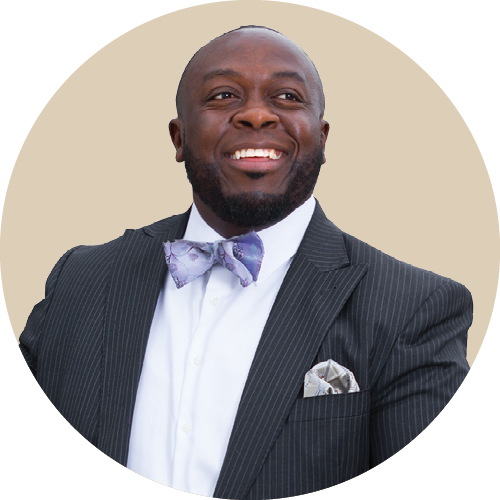 Experiencing Discrimination
"The one time I was referred to a local executive and I walked into his office and his assistant looked up and so did he like, 'Oh, you're James Bonds.' I've been doing this for a long time so I knew what it was about. I explained it simply. I get pre-paid so [I said], 'you've already paid me so I can leave and I have no problem with that or I can help you.' I'm sent to help you, I do this for my profession so it's not a hobby. He was reluctant for a few moments and he was very hesitant but after I started talking and getting into the session, there were two things that I liked about that. He got a chance to see a person of color as a professional. The second thing was he got to stretch himself that day."
—James Bonds, Founder and CEO of Well Driven Life, a professional development firm.

The study conducted this year by the Mayor's Commission on Human Rights & Community Relations and the City of Springfield also uncovered similar findings. From January to March, the commission received roughly 2,200 responses that were "reasonably representative of the Springfield area." Of those respondents, nearly 45% deemed Springfield not inclusive or not very inclusive. Some of the measures the collaborative would like to recommend to the City of Springfield include commissioning a quantitative survey on a wider scale, provide education to citizens and businesses, partner with existing diversity, equity and inclusion (DEI) efforts to better connect the different silos, and create a platform of resources. The commission plans to roll out the study to the public in September.
Other groups are also attempting to tackle the issue. Francine Pratt, executive director of the Missouri College Access Network, is working with a collaborative to debut a series of Tough Talks to ignite dialogue, increase community engagement and spark change. The first session is scheduled for October 1 at 6:30 p.m. and is part of Missouri State's Public Affairs Conference this fall.
These conversations are critical, but on their own they are not enough to move the needle. In addition to these discussions, the region needs action.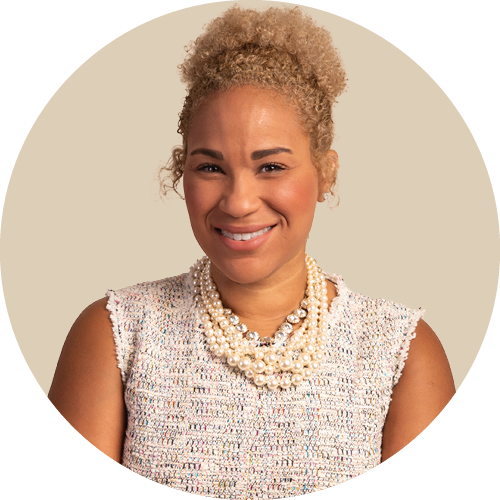 Working in Springfield as a Black Person
"I think in Springfield, it takes you a minute [to find a diverse community]. It shouldn't take you that long, and I think that's one of the things that Springfield can do better. When people are searching about Springfield, [make] sure that they're seeing diverse faces, [make] sure that there are resources posted somewhere that people can get to and connect to. The most wonderful thing that happened when I first got here [was when] I was in a meeting with the president of the Community Foundation of the Ozarks. That's when I first met Wes Pratt and Samuel Knox, and as soon as the meeting was over, they rushed toward me and said, 'Hey, we've got resources for you.' And I was like, 'Thank God, because I don't even know where to start.' Although that was wonderful and I appreciated that, because it was great to see other brown faces in the room, I should have been able to find those resources before they got to me. It's important for African American women to find a place to get their hair done. Or certain places to shop and buy hair care products. That's important. And churches. Resources like that are extremely important, so don't make people search too hard for it. Make it accessible."
—Kimbrea Browning, Executive Vice President of Enrollment Management and Operations for Adult and Online Education for Drury University

The argument for increased diversity and inclusion doesn't just impact talent attraction, it also impacts a company's bottom line. A report published by Gartner, a global research and advisory firm headquartered in Stamford, Connecticut, predicted that "through 2022, 75% of organizations with frontline decision-making teams reflecting a diverse and inclusive culture will exceed their financial targets." That same report stated, "The difference in employee performance between nondiverse and diverse organizations is 12%."
Some local companies, like Husch Blackwell, Commerce Bank and City Utilities, have already enacted intentional, dedicated efforts to diversify their workforce and make their companies more inclusive. Now it's up the rest of the business community to follow suit.
Changing Our Image
It's hard to measure progress if there isn't a concrete goal outlined, but if you ask community leaders and business executives, increasing the city's Black population percentage from 4.4% is a step in the right direction. For transplants, this number comes as a shock. "When you look at Springfield in a Google search, it doesn't look great because there's a lot of historical things that come up that, for an African American, makes you think, 'Oof, I don't know if this is going to be the right fit,'" says Kimbrea Browning, Executive Vice President of Enrollment Management and Operations for Adult and Online Education for Drury University and recent transplant to Springfield. "It also [has a 4%] African American population, which is tiny. I've been in areas where African Americans are the majority and not the minority, so it was a total flip for me." According to the U.S. Census Bureau, the city's Asian population sits at 2% and Hispanics and Latinos make up 4.4%. Springfield's white population currently sits at 85.4%. "Instead of [a] 4% African American population, I wish it was 7%, 8%, 9%, 10%," Browning says.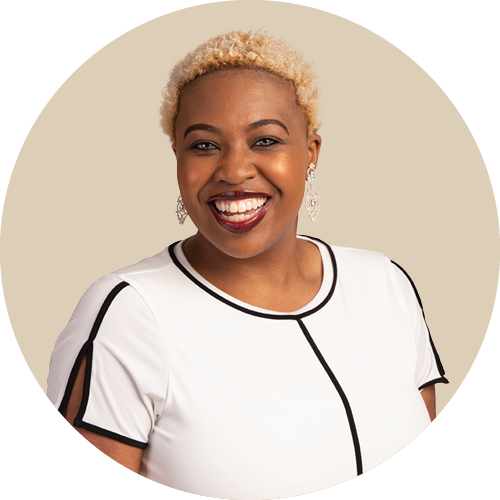 Working in Springfield as a Black Person
"One thing that I enjoy doing every single day is self-evaluating and that's whether I've had a good day or a bad day. Specifically when it comes to a disagreement I had, I like to see what role [I played] in that situation because I'm not always in the right and I'm not always in the wrong. There was a particular situation that happened somewhat back where I was in a meeting with a [stakeholder] and I was very direct in what I needed done. I was calm, but I was direct. They went in and reported it to somebody from the state that I had an attitude and I was rude. Whenever I reflect back to that conversation, I believe that they really had an issue with the fact that I was Black, I was young and I was a female. I just feel that sometimes it's extremely tough to evaluate when I am in the wrong because I have to differentiate. Was it my attitude? Because I know I can have one. Or did the receiver have their own biases against Black women and also being young and being in leadership?"
—Ashanti Tate, Manager of the Southwest Region at Heartland Center for Behavioral Change

For some corporate entities and small businesses, increasing the Black population of southwest Missouri can be done through talent attraction and retention. This strategy should include robust, intentional efforts to target a specific workforce or candidate. And one of those companies with such a program is City Utilities (CU).
Christa and Maurice Moss were never looking to move to Springfield. The couple was settling down in their hometown of Tulsa after moving from Kansas City. Between their recent move, a new house and a baby on the way, Christa, who is now an assistant United States attorney, and Maurice, Utility Counsel for CU, were ready to plant their roots. At the time, Maurice's employer was trying to convince him to move to Springfield for his current position at CU because of the opportunity it presented for his career. After nearly six months of persuasion, the Mosses decided to visit for an informal interview. "We really thought it was going to be like a 20-minute conversation but instead, it turned into a tour of Springfield," Christa says. "We went to lunch at The Order, and the [general manager] of City Utilities at the time, Scott [Miller], took me around and showed me a lot of the cool things about Springfield while Maurice was finishing up his interview. They just really bent over backward to introduce us to the city and to tell us what it would be like for my husband to accept this opportunity with City Utilities." For the Mosses, it was this intentionality that made the decision for them. "I pretty much cried the whole way home, not only because I knew this was going to be a really good opportunity for his career... but just also how this prospective employer really was trying to cater not only to my husband but to me and what I had envisioned for life for my family," Christa says.
Creating a Robust Workforce
"Typically most employers really like to recruit from the region, because there's this camaraderie with people who are from a similar area as you. A lot of times, even in interviews, people will take note that he went to so-and-so school or, 'well, he's from the area,' or 'he's committed to being here,' or 'he has connections to the area.' And all of those things are very valid and they are things we should value in how we decide what kind of opportunities to extend to people because of course, if they have connections they're more likely to stay and more likely to be a benefit and a long-term asset, to your business and your growth and success. But if we don't also value the need to go outside of what we would normally think is important, and by that I mean, looking outside of our region or our school network that we think are important, if we look at someone where we don't consider the fact that they have no connections here, isn't that important? We're closing off the opportunity to grow this community. We're a smaller community so it's not like Chicago or even Kansas City where larger cities can afford to say, 'hey, they've got ties to this community, that's a pro in favor of bringing them.' We're a smaller community trying to grow so we have to be willing to look outside of our local regions and our local affiliations and promoting applications [that] might not necessarily have a connection here but we would hope they would want to stay once we get them here."
—Christa Moss, Assistant United States Attorney and United States Attorney's Office, Western District of Missouri

This type of recruitment is common in CU when recruiting for high-level positions, says Sherri Murdaugh, Director of Human Resources for CU. Murdaugh says CU's recruitment practices include maintaining and utilizing a minority recruitment email and mailing list with over 30 organizations, participating in community and statewide career fairs, establishing relationships with diversity leaders in the community who are able to provide referrals for candidates, and post job openings in the UniteNews Publication and Military Times. The organization also included language in all job descriptions that requires applicants to have the ability to work successfully with diverse populations, and it also added same-sex benefits to employee benefit packages. City Utilities currently employs 969 people, and of those, 74 have self-identified as a minority person, says Murdaugh.
When candidates express doubt about visiting or moving to southwest Missouri, settling those worries can feel like an uphill battle for employers. At the same time, moving to Springfield is also a leap of faith for candidates unfamiliar with the region, and especially so for diverse populations. "Looking at the City [of Springfield's] website, looking at other websites and school districts' [websites], there was really no thought, in my personal view, to be intentional that minorities were welcome here," says Christina Ford, founder of The Rebound Foundation and wife of Missouri State University Men's Basketball Coach Dana Ford. During the research phase of finding a new job, candidates will examine the mission statements and goals of potential employers. For some, that search could end if they don't see people who look like them. "When you're trying to research a place you want to live, you're going to be looking at websites," Christina says. "Everyone isn't going to travel to that place. You're going to look at some websites, look at the city's site, you'll look at the chamber's site, the school district's [site]. And for me, it would have been easier to see right there, 'Okay, they're intentional about diversity and inclusion.'[...] I think that would help out with just recruitment in general for businesses because again, if you're not familiar with Springfield, Missouri, and you're researching online, you might not feel that you have a place here if you're an outsider."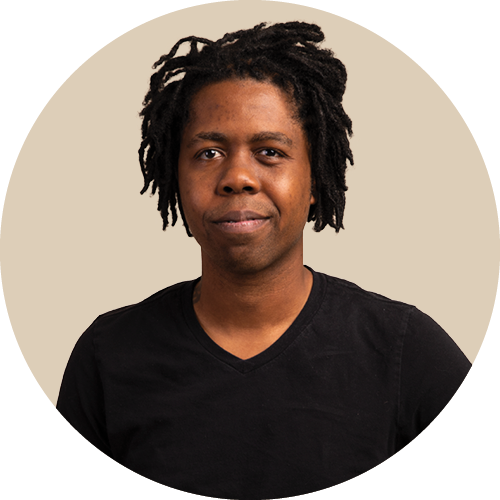 Creating a Robust Workforce
"They always say your name can get you hired or fired. There's a lot of people that will look at an application and see that it sounds like a Black name and they'll discard it. They're like, 'nope.' Someone will sound a certain way, what they deem as Black, which I think that's the stupidest thing ever, when people say you sound white or sound Black. I think people who are in real estate and that do rentals should do the same thing. I think they should practice not judging someone based on their name or their voice. You wouldn't believe the amount of times that I've talked to somebody on the phone about an apartment or a job, and then they've met me in person, and they were kind of shocked. [...] And it sucks that happens as much as it does. I don't have a Black name at all. My name is Gary, and I don't know if they'd deem that as a 'Black' name. I sound like an average guy. But it's when people meet me, they're like, 'oh.' They just want to say it. They weren't expecting someone like [me] to sound like that."
—Gary Bedell, Artist/Designer

Creating Opportunities
Some local companies, like Commerce Bank and Jack Henry & Associates, are making it easy for potential candidates to see their diversity and inclusion efforts.
When someone is researching a move to southwest Missouri, stakeholders and candidates don't have to search very hard to identify diversity and inclusion practices already in place at Commerce Bank. Though the company is headquartered in Kansas City, the bank has 19 locations in southwest Missouri. The company's website has a page dedicated to its inclusion and diversity efforts, including how it sources minority candidates. According to the site, Commerce "has built strong relationships" with organizations including the National Association of Black Accountants, INC., Minorities in Business, the Hispanic Chamber of Commerce of Metropolitan St. Louis, and the National Black MBA Association, INC. Locally, Derrick Nelson, Corporate Inclusion & Diversity Manager, says Commerce also works to "make sure our open positions are in front of "minority students by reaching out to minority groups and clubs such as Black fraternities and sororities.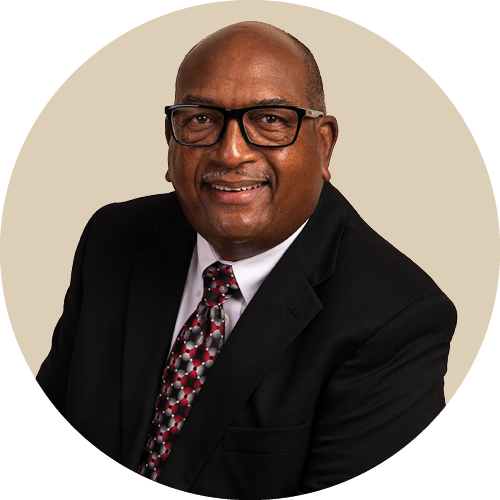 It Starts at the Top
"Corporations will kind of pick up the mantle when the pressure is on, when the focus is on that as an issue. But then over time, some other issue comes up, and it seems like our attention gets diverted to whatever the newest and latest issue is. As unfortunate as some of the stories are, I think what we're experiencing today seems to suggest that we're in a little different place now than before. I've noted over time, there are some corporations that [have] really taken some steps to do things in a different way. I think one of the things that has been learned is that diversity pays. The bottom line is, if you have a more diverse workforce, you tend to have better retention. Tech companies have indicated they experience better productivity when teams have more diverse backgrounds. [...]It all stems from the commitment at the top. If the boss is all in, whether it's a midday break for something fun to do or whether it's golf on Saturday morning, if the boss is there, that's his thing and that's part of the company culture, then those workers who want to succeed are going to want to be there as well. So you lead by example and I think there's a lot of room for corporations, big companies here in Springfield and elsewhere, to take up the mantle and start thinking about how we're going to look to our customers if they come in our store and they don't see diversity. Or if we're not involved in programs that are going to make a difference. It doesn't appear as though it's going to be acceptable to the masses to just stand on the sideline."
—Bill Nelson, Owner and Founder of Springfield Driving School, which teaches teens and permit drivers how to operate a vehicle.

Commerce has also deployed a few employee resource groups (ERG) that allow staff members to network within the organization and foster a sense of belonging. The most recent is VIBE, which stands for value, inclusion, belonging and equity. Doug Neff, Southwest Region CEO and Chairman and executive sponsor of VIBE, says that by launching this ERG in November, executives at Commerce have opened the opportunity to make all employees feel welcome and supported. "One of the powerful things about it is the ally group," Neff says. "You have a group of people who identify with this group but then you have this whole group who are the allies and want to be part of the conversation and learn and support many of the activities and the thoughts. Quite honestly, it opened the organization up for conversations around these related subjects."
To top it off, Commerce offers mentorship and leadership opportunities, which includes a program for high potential diverse employees. Senior Vice President of Operations Felecia Hogan began her career 27 years ago working the night shift at Commerce, and was identified as one such candidate. She is now the western sponsor of VIBE and calls Commerce "home."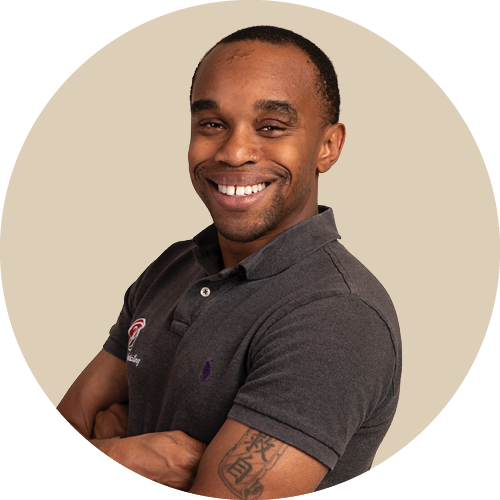 It Starts at the Top
"Whenever you have one sort of [person] in your workforce, I think you might have an environment that is more close-minded where a culture gets set that runs amuck. The culture in your workplace is so important. The things that people say and do in the day to day is really important. For example, the kinds of things that a construction team that doesn't have any females in their workforce [say] throughout the day are going to be a lot different than if they do have a female. That culture builds up over time which is why you'll have construction workers hoot and holler [if there are no females]. That's not respectful but if they did have female construction workers, that wouldn't happen. It's the same sort of thing with minorities in the workforce. If you have a workforce that doesn't have any minorities in it, there might be a culture that ruminates where they might say certain things or feel certain ways and there's no one there to contradict them because they don't have any of those people there. That builds up over time."
—Desmond Morris, Owner and Founder of Pride Auto Detailing and Pride Auto Car Care

Like Hogan, once Brandon Taylor found a company that had opportunity and an emphasis on diversity and inclusion, he developed long-term loyalty. "I've always said that I really want to retire at [Jack Henry & Associates]," Taylor says. "I can't see myself working anywhere else." Taylor connected with Jack Henry in 2006 as a college student at Missouri State University and has worked for the company since then.
In addition to his role as senior business process analyst at Jack Henry, Taylor is also president of Mosaic of People, a business innovation group (BIG) focused on diversity efforts within the company. Through this internal group, Taylor says employees have the chance to network internally, start conversations related to diversity and inclusion issues, innovate current processes or procedures and promote people of color to leadership roles. This BIG is already the largest with over 717 members. Taylor says groups like these help facilitate connections between employees, which has also led to mentor relationships.
It's Worth the Investment
Like anything else, diversity and inclusion is an investment. And one company that is leading by example is Husch Blackwell. Like Commerce, Husch Blackwell puts diversity and inclusion at the forefront on its website and offers educational and training opportunities for its employees. The company also commissioned a compensation audit, hosted a firm-wide diversity retreat, sponsors external business development and workshops, gives out an internal diversity champion award and has launched an inclusion index.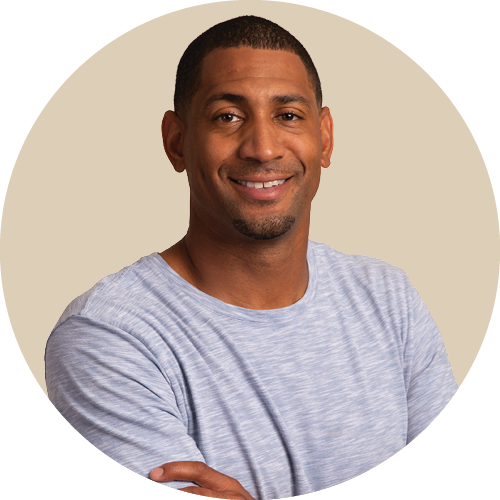 Workplace Diversity
"The thing that Missouri State [University] did when they brought us here, and this is what I think our community could do, is that the leaders of the university were the ones that were communicating with me and my representation. They were the ones spearheading things. I think that's the same in our community. Whoever are our community leaders, our public figures that have influence and the ability to move and get people together and get people to do the right things, are really the people that have to make the concentrated effort. Whoever that representation in town could be is probably where you need to start because what we have is more of a leadership problem [and] more of a process problem as opposed to anything else. It's just the way that a lot of things have been, and not just Springfield but we're talking about nationally. So I think that the leaders have to step up and use their influence to make it feel as if [they're] wanting to be more inclusive and wanting to be more diverse. They're the ones that can make things move. I will say this, I've had the opportunity to meet a lot of the leaders in town and they are really good people in their heart. But the truth of the matter is this topic has been dormant, and now it's just now being shaken up and moved to the forefront. I think moving forward, that will give some leaders in our town the opportunity to maximize their influence and maybe get some things [done] at a time in which maybe this subject wasn't that big of a deal two years ago, three years ago. I think right now is the right time and place."
—Dana Ford, Missouri State University Head Men's Basketball Coach 

"When we say we want to be something or do something, we're going to do that," says Angela Quinn, Chief Client & Inclusion Officer for Husch Blackwell. "We felt like you can't say you're supporting [diversity, equity and inclusion] if you're not willing to go look at your own data and make sure that at the very least, there is equitable compensation. Otherwise, we're not just going to say that to get business. We're going to put our money where our mouth is."
Despite these already-established programs, the team at Husch Blackwell wanted to do more. In January, Quinn's role transitioned from a business management role to her current role with the expectation that she would spearhead "a really honest assessment of where we are as a firm." This means examining the firm's past and present programs, policies and initiatives. Quinn is working with an outside consultant to develop a strategic plan, and depending on the insights found, she says Husch Blackwell is prepared to create a full-time position dedicated to the company's diversity and inclusion efforts. She plans to roll out this plan in September.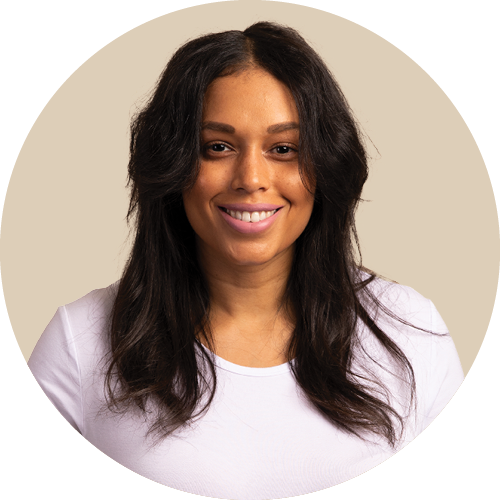 Workplace Diversity
"If you don't feel welcome and you don't feel like a necessity for the community, you're probably going to look somewhere else to live. I also think that leadership all the way down needs to go through some kind of diversity training. As we've seen where we are now, there's such a lack of education for lots of people, and it's no one's fault but it is what it is. And so I think that your business should definitely look into some diversity training that's kind of ongoing, not just a one-time thing, like an orientation program. Because you can no longer hide behind the fact that we're just ignorant and we don't know. I think that no matter how diverse your business is, there should be some kind of diversity training required for every employee. I think that would say a lot because again, you don't know what you don't know. I think that when you're trying to open up your business to a more diverse group, your employees should be very aware [that] sometimes their [behavior is] not acceptable and [show] how this will make [someone] feel.
—Christina Ford, President and CEO of The Rebound Foundation, an organization that raises funding and awareness for women who are recovering from domestic abuse.

Husch Blackwell also recently announced HB Communities for Change. According to a press release, this is a "new program that unifies and enhances the firm's outreach to the African American community." In addition to joining the Law Firm Antiracism Alliance, Husch Blackwell is committed to hiring a "full-time attorney to work exclusively on the establishment and support of Black-owned businesses and fostering entrepreneurship," and sponsoring a speaker series. To support these programs, Husch Blackwell's executive board approved $500,000 in funding.
It's Time to Act
Southwest Missouri is not known for its pool of diversity, but through efforts like intentional networking and recruiting, internal support groups, qualitative and quantitative assessments on various programs and policies, auditing current practices and developing strategic plans, the business community could move the needle in changing that narrative.
"The truth of the matter is this topic has been dormant, and now it's just now being shaken up and moved to the forefront," says Dana Ford, Missouri State University's Head Men's Basketball Coach. "I think moving forward, that will give some leaders in our town the opportunity to maximize their influence and maybe get some things [done] at a time in which maybe this subject wasn't that big of a deal two years ago, three years ago. I think right now is the right time and place."
Editor's Note: This article was updated with additional information 09-15-2020.
Five Top Takeaways
Here are five things the community and southwest Missouri businesses can do right now to make the changes we need for a more inclusive and diverse future.
1. Update imagery and language on school, city and chamber websites to reflect diverse populations. 

2. Launch an internal employee collaborative that offers support and a sense of belonging for diverse staff members. 
3. Extend talent attraction efforts to diverse professional and student organizations. 
4. Host frequent company-wide diversity training workshops and forums.
5. Host frequent company-wide diversity training workshops and forums. 
PO Box 8983, Springfield; 417-873-6386

Show support for the local chapter of the National Association for the Advancement of Colored People through membership, events and more. 
UniteNews Publication
PO Box 1745, 2101 W. Chestnut Expressway, Springfield; call Managing Editor Samuel Knox at 417-864-7444 or Associate Editor Tyra Knox at 417-827-7721
This monthly news publication targets black families in southwest Missouri. 
Network with individuals of different backgrounds through this local non-profit business association.
This year, the Community Foundation of the Ozarks expanded its grantmaking process to allocate more resources to a few programs including the Springfield-Greene County Diversity, Equity and Inclusion Grant Program and the Ozarks Inclusive Opportunity Fund.

Hosted by Missouri State University, this two-day conference aims to fully understand racism and "its impact on individuals and the workplace," according to its website.
With a national network of 250 chapters on middle school, high school, college and university campuses, the Student African American strives to ensure "young men of color have education-to-career support."
Become a community partner to this local nonprofit, which offers language classes, financial education workshops and more to the general community. 
518 E. Commercial Street, Springfield; 417-869-3978
Expand your hiring pool by connecting with The GLO Center, a local resource for the gay, lesbian, bisexual, transgender, queer, and "plus" (LGBTQ+) community. This group offers training for businesses and organizations as well as a directory of LGBTQ inclusive businesses at OzarksInclusionProject.org.
918 E. Calhoun, Springfield; 417-886-1348

This is a local nonprofit that helps the Hispanic community find employment and overcome cultural or language barriers.
2864 South Nettleton Ave., Springfield; 417-886-1188
This local advocacy group works on the behalf of people living with disabilities to make sure they understand their rights under the law. It also offers trainings specific to businesses.
3216 S. National Ave., Springfield; 417-886-0404
Make your workforce inclusive to all people and backgrounds using Abilities First, an employment agency that helps people with developmental disabilities find work.
P.O. Box 758, Springfield; 417-987-9939
This community center has long been a staple in Springfield's history, and has known for being a local resource for families. According to the center's website, the nonprofit is named after "the late Mrs. Roberta Bartley (founder of Kiddie Kove Daycare) and her sister, the late Mrs. Olive Decatur, who were both public school teachers and very active in the life of the black community."