Culture
Jack Henry & Associates' Culture Has Continued to Feel Like That of a Small Business, Even Through Growth
Jack Henry & Associates has grown exponentially over the years, but the company's commitment to small business culture still remains for its employees today.
By Haley Phillips
Jul 2020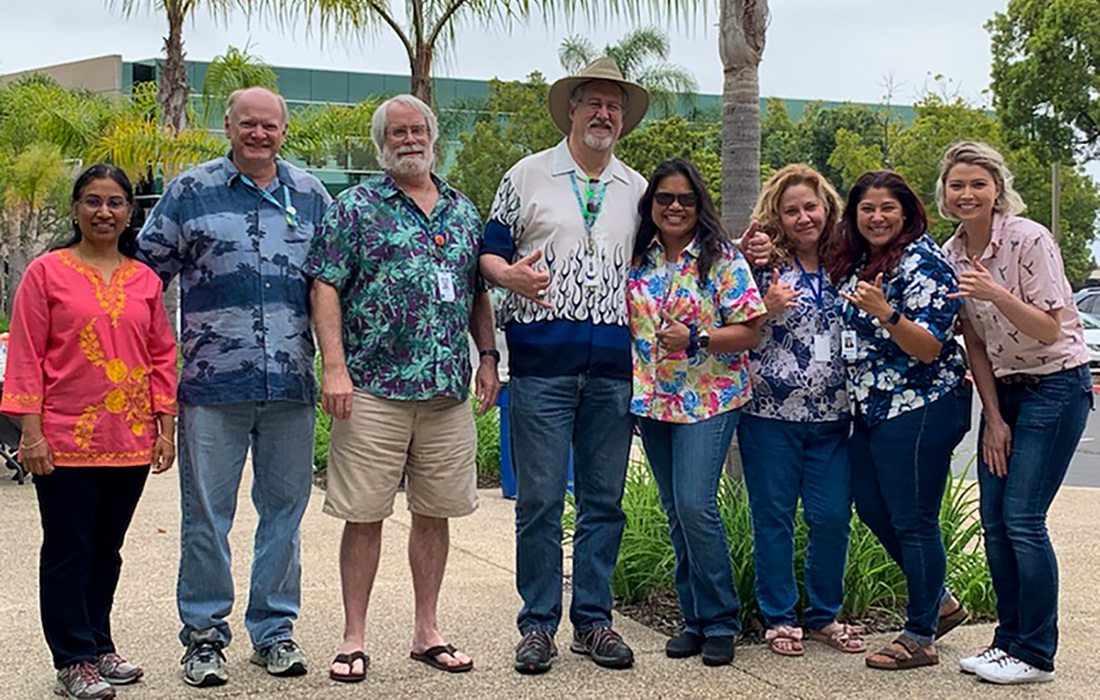 Over the past 40+ years, locally owned Jack Henry & Associates has created a community that feels a little less like work and a lot more like family, says Tracy Tate, manager of the JH Banking Project Management Office. For Tate, the camaraderie among associates at Jack Henry was a large part of why she first joined the company in 2001—and still remains there today. As a part of the company for 17 years, Phil Neblett, director of JH Banking Project Management Office, shares the same sentiment. "It's so important to have the right culture where everybody really has that common mindset of 'Hey, we're not here to work at odds against each other,'" Neblett says. "If you've got ideas, we're here to all raise the ship and raise the tide together." It's that sense of unity that's inspired Jack Henry's employees to become a team of leaders—in the workplace and in the community.
In her everyday position and as a member of Women at JHA, a group designated for women in the workforce, Tate finds endless support and opportunity in the workplace. Whether it be furthering education or building up leadership skills, the company's commitment to the betterment of its employees is evident. "No matter what your passion or drive is, Jack Henry has something that you can engage in and do," Tate says. Another component of the culture is creating an environment where employees feel empowered in their positions. "There's a lot of investment that we are doing that really focuses on how can we continue to help them grow from a professional standpoint because that's getting them ready, not just for the job they have today, but the job they're going to have tomorrow," Neblett says.

In addition to building that rapport among its employees inside the office, Jack Henry takes every opportunity to give back to the community it grew up in. Partnering with local charities and organizations including Crosslines, Harmony House and Camp Barnabas, the company encourages its employees to take part in community outreach programs with the help of fun committees—a group of individuals devoted to bringing associates together through fun and charitable activities. "I chaired the golf committee for seven years," Tate says. "Associates from all of our offices are invited, but it's mainly participated in by our Monett and Springfield associates. We've raised thousands and thousands of dollars for different charities through [the golf tournament]."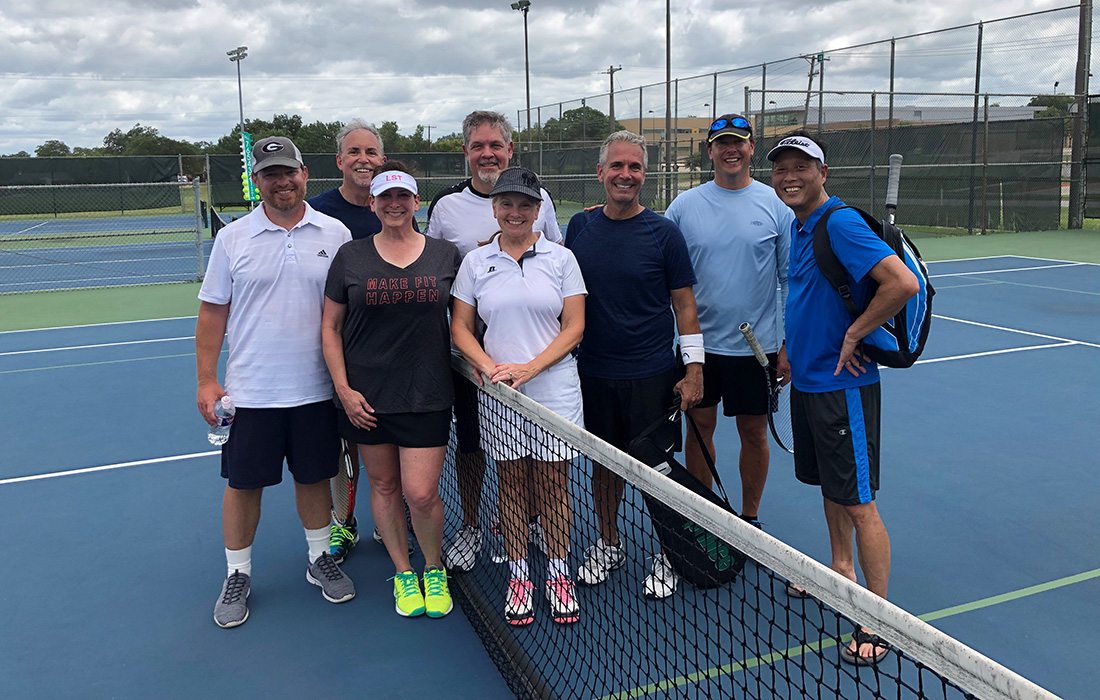 The company also hosts golf and tennis tournaments that often serve as charity fundraisers.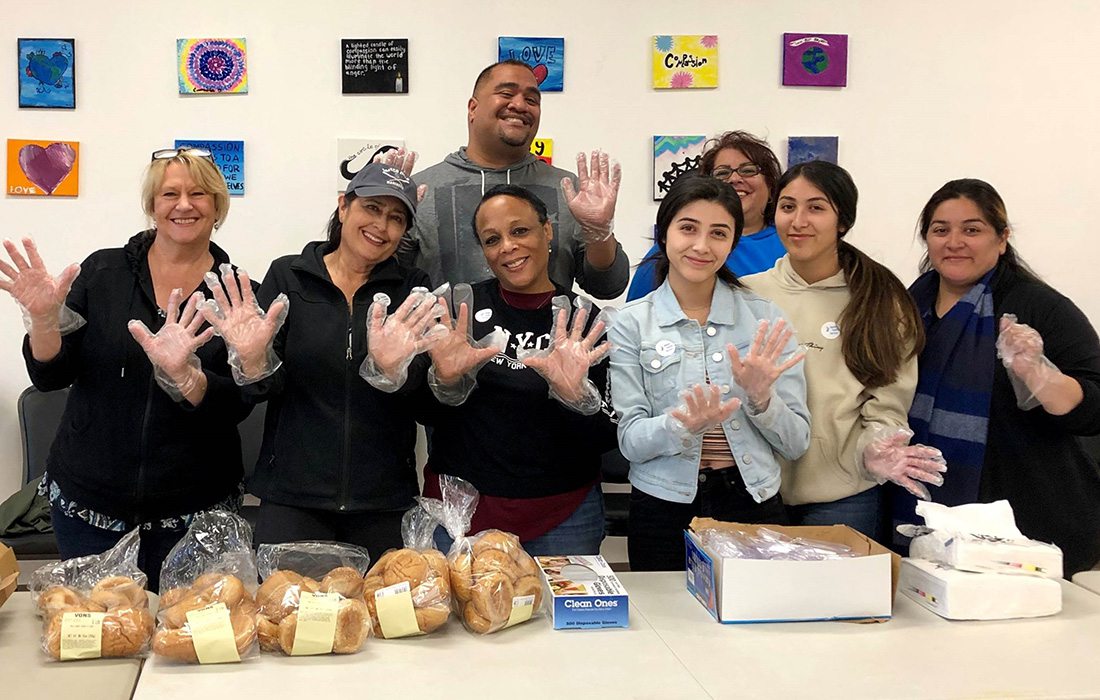 Giving back to the community is a big part of Jack Henry's company culture. The team took time to help feed the homeless in San Diego.
Photos courtesy Jack Henry
Jack Henry employees work hard, so the company understands the need for separation from the daily grind. "It's important to have that balance, and it's important to be able to provide an environment to our associates that's not only professionally rewarding, but also personally rewarding as well," Neblett says. Tate adds, "They recognize that the associates are people with families and other responsibilities, and I've always found them very supportive of those needs and things that go on in our lives."
As Jack Henry continues to grow, many inside and outside the company have wondered if it plans to move its headquarters to a more metropolitan area in the future. Neblett says the collective response from the executive team was a resounding no. "Southwest Missouri is Jack Henry's home. This is a community that we love and love being a part of and we're going to continue to be a part of it."