Manufacturing
Learn About the Printing Industry on the Job with Ample Industries
Ample Industries is a manufacturer of custom pressure-sensitive labels, and they work with many locally owned businesses including Askinosie Chocolate and Andy's Frozen Custard.
Nov 2019
WHO WE ARE
Ample Industries is a manufacturer of custom pressure-sensitive labels. We have more than 50 years of experience serving industries such as food, beverage, health and beauty, household products, automotive and many more. Our full-service graphic design team can assist in the design of new concepts or in preparing art files supplied by our customers for printing.


Work with Ample Industries
---
BENEFITS AVAILABLE
• Dental Insurance
• Group Health Insurance
• Life Insurance
• 401k
• Paid Vacation
• Sick Leave
CLIMB THE LADDER
• Label Finishing & Shipping: $13–$20/hr 
• Pressman's Assistant: $15–$20/hr 
• Pressman: $20–$30/hr 
• Estimator: $25–30/hr
COMPANY CULTURE
Because we spend more waking hours with coworkers than with family, we believe it's important to celebrate special occasions, small victories and major milestones. As a group we are highly food motivated, and most gatherings involve either homemade or catered-in feasts. We've stood as a group in the parking lot to glimpse an eclipse and sat around the conference room table to gamble for lottery tickets playing "Left, Right, Center."
STUFF WE MAKE
Prime labels • Barcode labels • Consecutive number labels • QR code labels • Direct thermal labels • Sheeted labels • Thermal transfer labels • Removable labels • Cover-up labels • Scratch-off labels • Blister board • Non-pressure-sensitive tags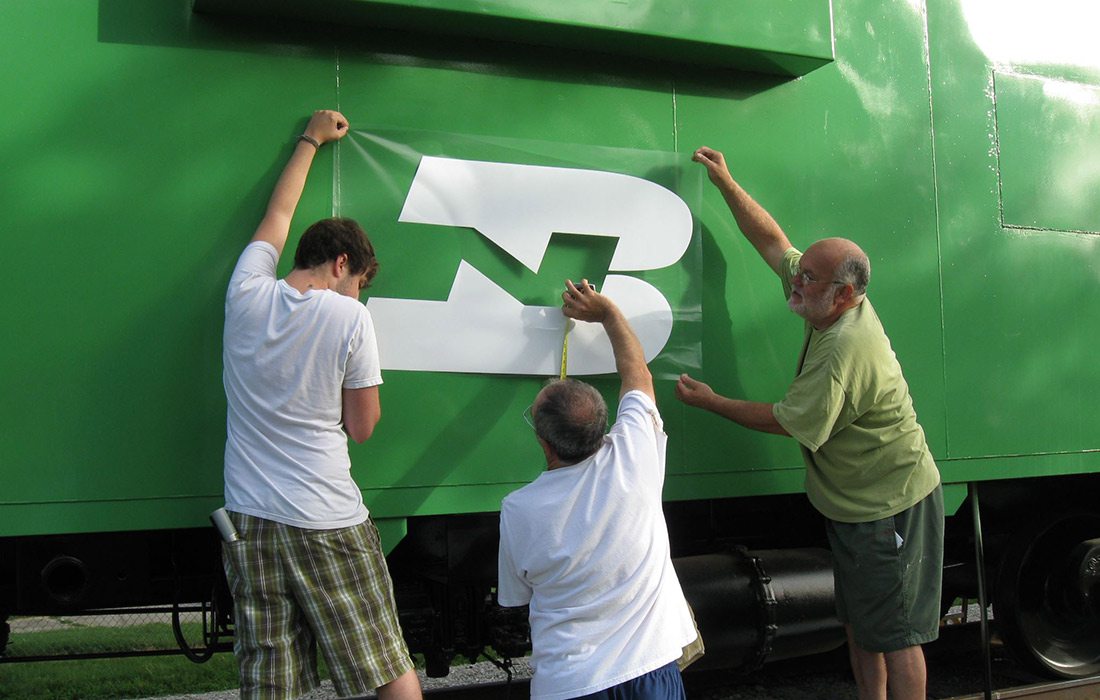 COOL CUSTOMERS
You might recognize some of our locally owned, cool customers like Askinosie Chocolate, Andy's Frozen Custard, St. James Winery, Goodman's Vanilla and Churchill Coffee.
CAREER OPPORTUNITIES
We currently have career opportunities for experienced press operators. Few colleges offer the kind of print technology courses that would be necessary to learn how to operate a flexographic press. In our industry, people usually learn to print by first being a pressman's assistant while observing and learning on the job. Almost everyone begins as a novice, and over time, they learn all of the intricacies of our kind of label manufacturing.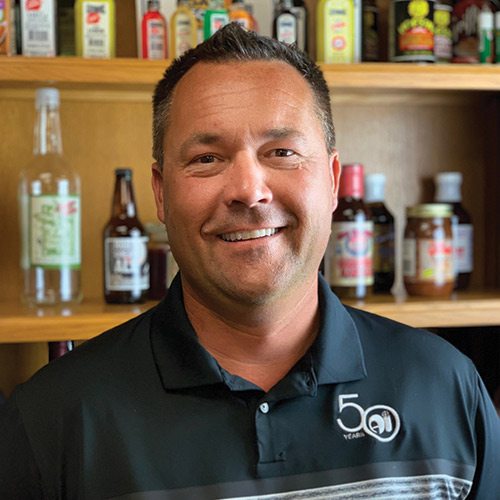 Rodney Pippin | Outside Sales

Age: 47 | Years at Ample Industries: 20

JOB DUTIES
I build relationships. A lot of people like to do that via email or phone these days, but I prefer to meet with people face-to-face and at their facilities so that I can better understand their needs. I also like to deliver as many orders as I can myself. My job is to earn trust and then guide people through ordering the right label.
WHAT DOES THE JOB MEAN TO YOU?
I was 20 years old when I started working at Ample. At that point it was a j-o-b. After a few years, I left to start my own company. I started a lawn care business during one of the driest summers on record and soon realized I didn't want to have to depend on the weather for an income. When I walked back in the door at Ample, I knew that I was here to stay. I worked in shipping or the warehouse or ran a press. Then, when a long-time outside salesman for the company was looking toward retirement, I started thinking about sales, and that's when I turned another page. 
REQUIREMENTS
• Bachelor's degree preferred, but not required
• Three years of sales or business development experience OR three or more years label production experience
• Ability to travel 50%+
SKILLS
• Technical knowledge of label manufacturing
• Regulatory requirements of FDA, TTB, etc.
• Sandler Sales Method Training
WHAT YOU'LL DO
In this position, you will work to identify prospects for label sales, investigate customers' needs and understand their process, cultivate relationships with prospects and customers as well as anticipate the future needs of customers.
CAREER PATH
With previous sales experience, your career path will include labels and packaging experience. Next your trajectory will be in inside sales with previous automatic label application experience.