Manufacturing
Build a Career with EFCO Corporation
EFCO Corporation strives to be the most trusted supplier in commercial architecture and is a leading manufacturer of architectural aluminum window, curtain wall, storefront and entrance systems for commercial architectural applications.
Nov 2019
WHO WE ARE
EFCO Corporation is a leading manufacturer of architectural aluminum window, curtain wall, storefront and entrance systems for commercial architectural applications. Headquartered in Monett, Missouri, our mission is to be the most trusted supplier in commercial architecture. We seek to provide customers with the highest level of quality, innovation, value and service.


Work with EFCO Corporation
---
BENEFITS AVAILABLE
• Dental Insurance
• Health Insurance
• Life Insurance
• Vision Insurance
• 401k 
• Profit Sharing
• Paid Vacation
• Tuition Assistance
CLIMB THE LADDER
• Manufacturing Operator
• Process Technician
• Production Coordinator
• Production Supervisor
COMPANY CULTURE
With nearly 1,300 employees company-wide, EFCO strives to have a people-focused culture where all individuals are treated with respect. We pride ourselves on the opportunities available for internal promotions and team member development. 
EFCO has been honored to participate in community related events in Monett and the surrounding areas. We put an emphasis on outreach for student organizations, striving to educate and support the next generation through programs such as GO CAPS, robotics and industry tours. It is exciting to see students learning and growing their knowledge in partnerships with industry experts. 
Every five years EFCO hosts a Family Fair, allowing friends and family of team members to come into the facility and enjoy tours, food and fun activities for all ages. We encourage retirees to attend as well. This is just one instance of an EFCO event that promotes team member engagement. 
At EFCO, we appreciate the community for providing a place to develop, grow and find success. EFCO will continue to be committed to providing team members with quality employment and customers with quality product.
STUFF WE MAKE
Products: Aluminum windows • Curtain wall • Storefront • Entrance systems
Services: EFCO is unique from others within the industry due to vertical integration. We assist architects through the design process to ensure a true partnership from pre-construction to project completion.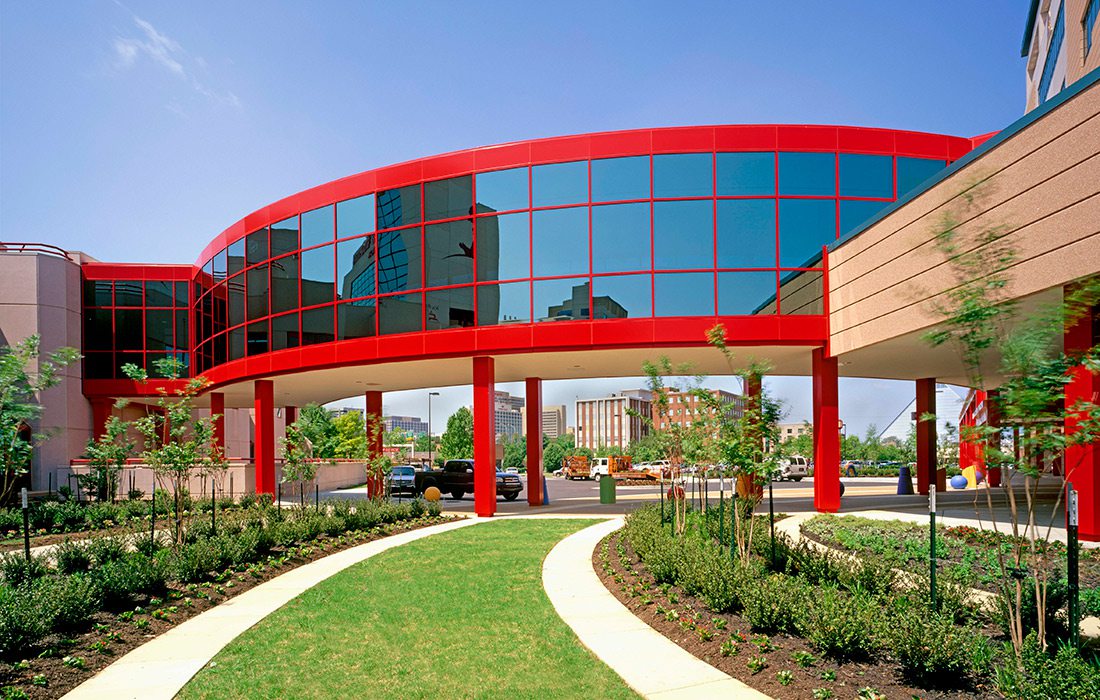 COMMUNITY RELATIONS
Our community, building communities—our company provides a wide variety of projects that directly impact the community from school construction (Beechwood Elementary) to the sleekest sky scrapers in the country (465 N. Park).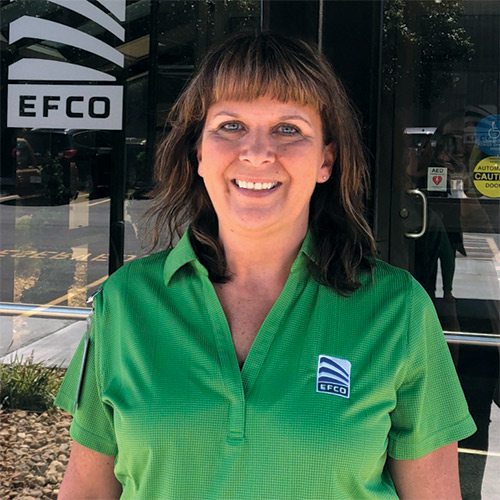 Tammy Packwood | Production Coordinator

Years at EFCO Corporation: 26

JOB DUTIES
I work with a group that assembles quality samples for potential customers. I help in writing the order and then gathering the materials needed to complete the order. EFCO ships the samples out per request. I make sure our team has the proper tools and PPE each day to complete their jobs in a safe and effective manner.

WHAT DOES THE JOB MEAN TO YOU?
EFCO is a great company to work for! They offer each employee the opportunity to move within the company and find their path for development. I started on the line and have worked in five different areas of the business throughout my career. I have been able to participate in many groups at EFCO, which has allowed me to grow personally and professionally.

REQUIREMENTS
• Manufacturing experience required
• Ability to work with a team and influence improvements
• Ability to communicate in a concise, polite and respectful manner
SKILLS
• Strong leadership
• Accuracy and attention to detail
• Problem solving
• Adaptability
• Analytical
WHAT YOU'LL DO
The Production Coordinator works as part of a team to coordinate the daily activities of workers, production and processes. You'll ensure compliance with safety, quality and productivity requirements. This position participates in EFCO's continuous improvement efforts by actively implementing and supporting process improvements and assists with coaching, documentation and development of team members.
CAREER PATH
Team members take various approaches to obtain positions within EFCO, and we pride ourselves on the cross functional opportunities given. Many opportunities are available, and we can help you find the career path that best suits your skills and future goals!