Offices
The State of the Office in 2021 and Beyond
We asked you if you're returning to the office this year, or planning to keep working remotely. Here are the results and some insight from other 417-land companies.
by Ettie Berneking
Jan 01 2021 at 8 a.m.
We talked with three local companies to discover how they handled working remotely, what they learned and what they plan to do in 2021. We also wanted to learn what your company plans to do when it comes to returning to the office. We sent out a survey, and the results are in! Before we dive into the lessons these companies learned about working remotely, here is what you told us about remote work.
PRESENTED BY
Where will you work from at the start of 2021?

Home: 37.50%
Office: 39.58%
A mix of both: 22.92%

If given the option, where would you prefer to work from?

Home: 18.75%
Office: 20.83%
A mix of both: 60.42%

Do you think there is a lack of communication between staff and leadership when working from home vs. in the office?

Yes: 32.61%
No: 67.39%

What creative solutions has your company come up with to stay connected while your workforce has been separated or spread out?

"Our company gave everyone up to $400 to buy equipment to make their at-home work set up more efficient."
"Split the company into groups shifting between days to separate people to limit the impact of an infection/breakout."
"We increased internal communications with more company updates through both email, text and one-on-one phone calls to check-in with our team members. Our supervisors and managers spent more time having individual or small meetings as well."
"Water cooler check in zooms and guest speaker webinars."
"Culture is the key. Always investing in our employees and making them relevant by engaging them daily!"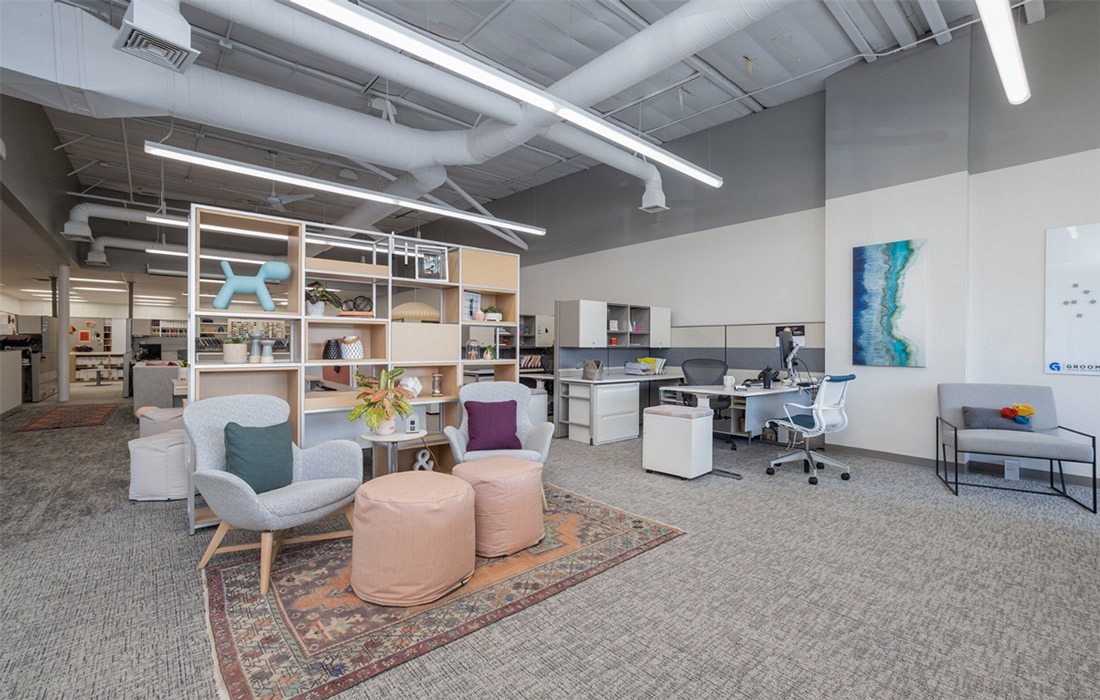 Company: Jack Henry
Remote Work in 2020: When COVID hit in March, Jack Henry quickly moved 99% of its nationwide team to remote work. Luckily, the move was pretty painless. "We actually had a decent remote posture before COVID," says Holly Novack, the senior manager of Jack Henry's HR operations. That's because before COVID, about 25% of Jack Henry's team worked remotely. When COVID arrived, only 250 critical employees reported to an office, while the other 6,650-plus team members worked remotely.

What They Learned: With a team spread across the country, Jack Henry was well equipped to handle a move to remote work since the team was already accustomed to digital meetings. But what came as a surprise for Jack Henry was the increase in productivity and customer satisfaction it saw. "Even our customer surveys have gone up," Novack says. And, according to a poll the company took in August, 68% of their staff wanted to work remotely full time. "Of course that might change in 2021," Novack says. "But I feel like a lot of our leaders who didn't believe their teams could be remote saw it work." Part of what seems to have worked at Jack Henry was the company's focus on communication during the pandemic. It even set up a COVID task force that sends out weekly communications.

Remote Work Plan in 2021: The company plans to implement a phased-in approach in 2021. Employees who want to return to the office will be able to do so, but in the meantime, Novack says Jack Henry is evaluating each department to see if it worked well remotely and to develop tools to help improve productivity and communication for teams that wish to continue working remotely.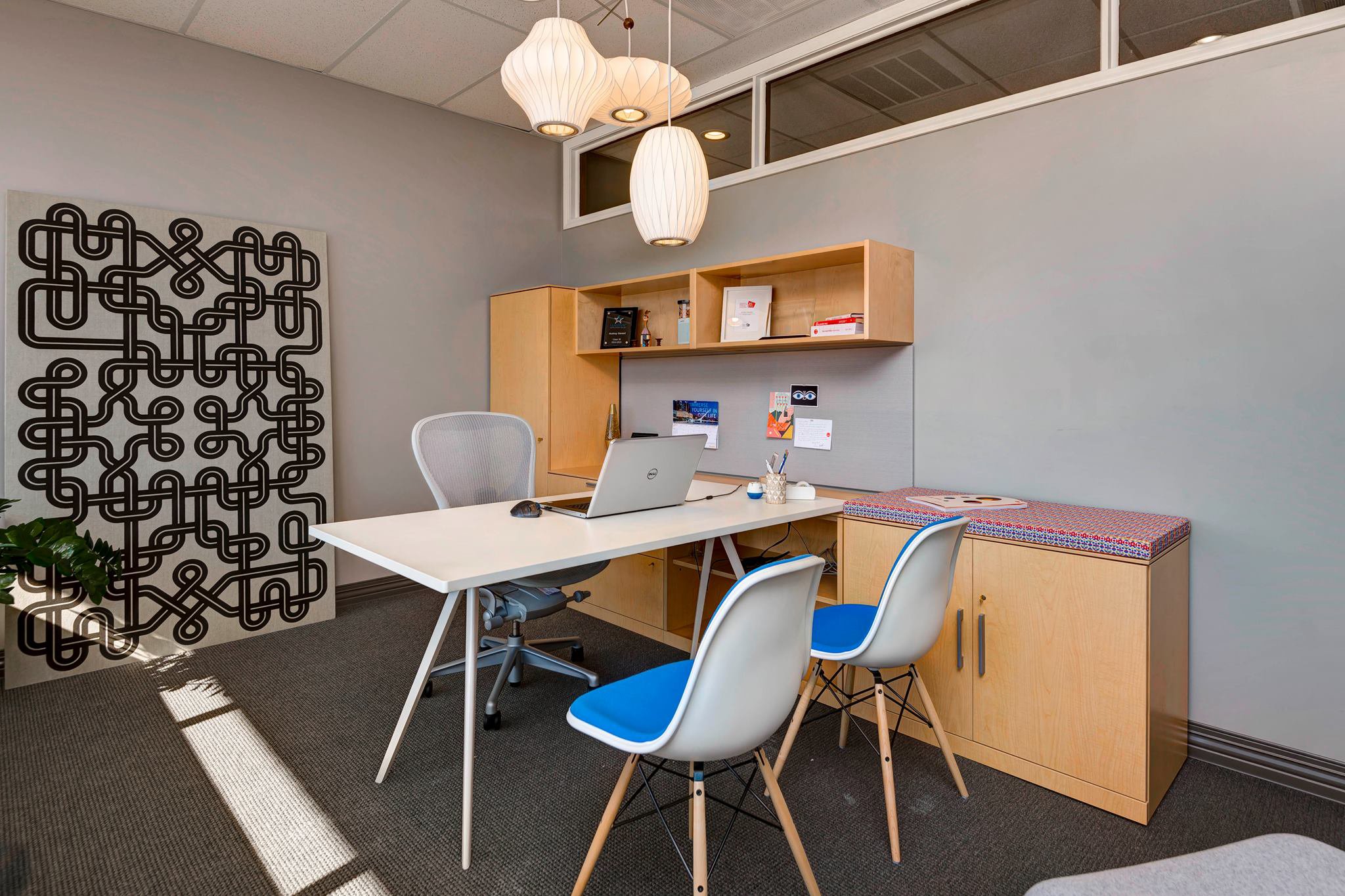 Company: Grooms Office Environments
Remote Work in 2020: The Grooms team worked semi-remote until August 1. "We went through a phase of half-in and half-out with our team," says Jonathan Garard, co-owner of Grooms. "We did that from March until August when we realized we were better all together, in the office, and needed the daily conversations to understand the changes that were taking place with each project we were working on."

What They Learned: Because Grooms works closely with clients on office remodels, redesigns and space planning, Garard found his team needed face-to-face interaction to feed their creative energy. He also learned that many of Grooms' clients weren't planning on changing their office layout in response to the pandemic. Instead, Garard says he is seeing a lot of decision makers continue to move forward with their plans but working to be considerate of how their workspace best functions when deciding how they'll return to the office. "I believe most people want to function together," he says. "So now we're seeing companies being more intentional about people's personal space."

Remote Work Plan in 2021: The Grooms team has been back in the office full-time since August 1, 2020 and plans to continue this way at the start of 2021, but they are also in a position to be flexible with team members who need the option of working remotely. "That's one of the neat things about this," Garard says. "It's forced everyone to have an emergency plan where we can work from home when needed."
Grooms Office Environments
For more than 40 years, Grooms Office Environment has provided commercial interior design services including space planning, project and move management, healthcare and systems furniture as a full-service Herman Miller dealership. Whether you need to furnish a single office, a new building or even a single workout space, Grooms' expertise can work for you. Grooms clients include Jack Henry, Prime Trucking, Guaranty Bank and CoxHealth Network.