Offices
Find Your Perfect Office Plant
No natural light? Can't remember to water your plant babies? No problem. From low-light to low-maintenance, we've rounded up a list of purposeful, colorful and lovable plants.
By Ettie Berneking
Dec 12 2019 at 10:17 a.m.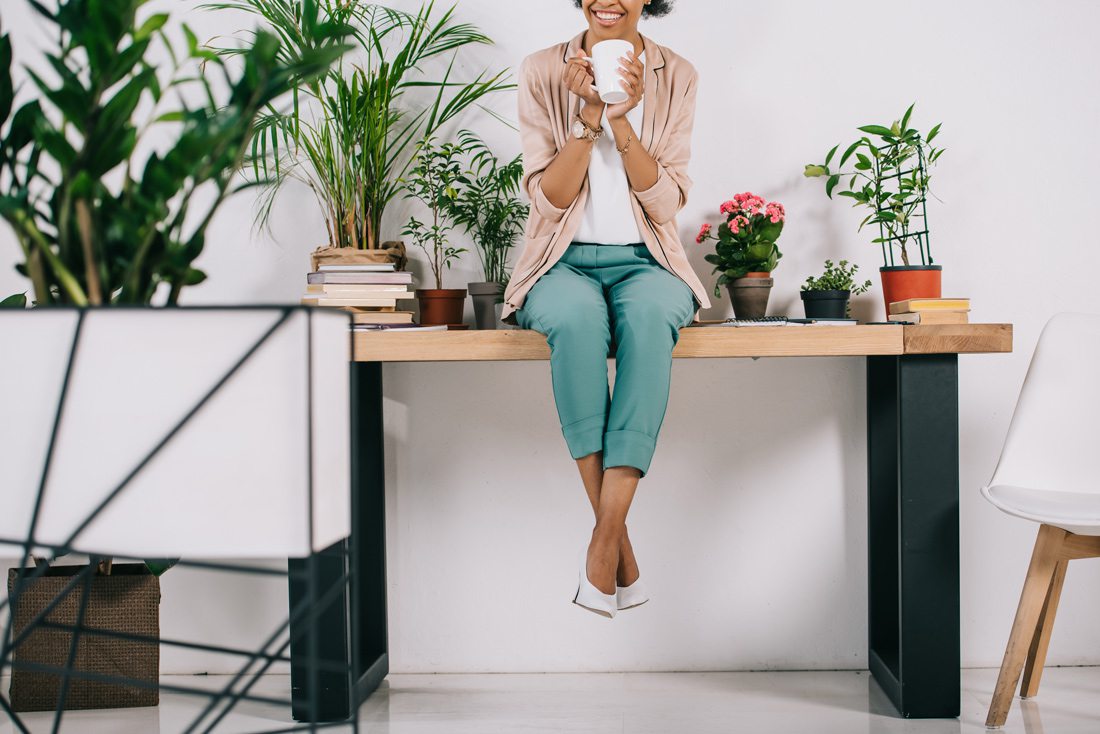 Remember the '80s and '90s when fake potted plants were the thing to have when you needed to liven up a dreary corner or low-lit office? Dusty snake plants and faded ficus trees lurked in office lobbies and conference rooms where their withered plastic leaves tried to trick passersby into thinking something green could actually live there. Fast forward to today's modern officescape, and something green can actually live in your low-lit cubicle. 

Nolan Hardison of Dream Grower Plants has been helping 417-land offices and business add live greenery to their decor for the past 35 years. Yes, he has some impressive fake greenery for those spaces that truly get no light at all, but he also has the knowledge and green thumb you need to bring live plants into your workplace. "We're known as the plant people," Hardison says. "People get really excited when they see us roll in with a whole host of new plants." Hardison and his team will also water, trim and replace plants along with helping  you determine which plants work best in your space and where to put them. There are just a few tips to keep in mind in order to incorporate live plants into your decor, and Nolan and Victoria Gorham, sales manager at Grooms Office Environments are here to help. 
PRESENTED BY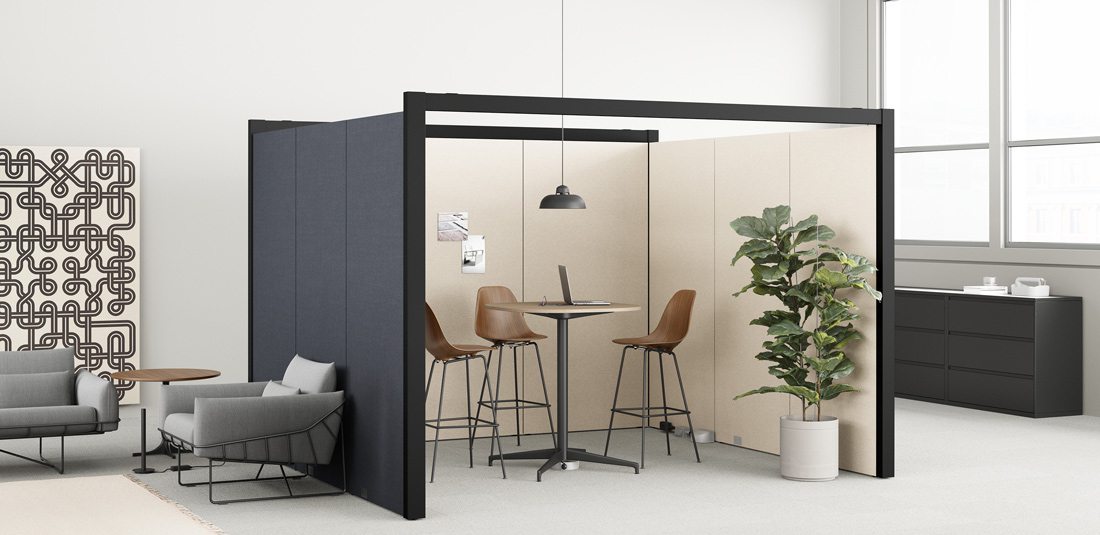 When You Want a Touch of Modern
Potted plants can have style. They can look modern or traditional, so keep this in mind when selecting which plants to bring inside. The fiddle leaf fig and ZZ plants (or Zamioculcas zamiifolia if you love Latin) have had a resurgence thanks to their mid-century modern vibe. Pair them next to a leather lounge chair or a bookcase, and make sure they have plenty of natural light. "Plants go in and out of vogue," Hardison says. "Bromeliads are more modern with their bright splashes of color while snake plants and ivy have a more traditional look." The best way to make sure your plants match your office style is to be selective with the planter. "The pots and planters themselves can hinder or help define the style you're wanting to portray in your space," Gorham says. "Personally, I think of most plants as very transitional, but how you display them can really change their appearance. The pot or planter can transition towards more traditional or trendy depending on your office's vibe."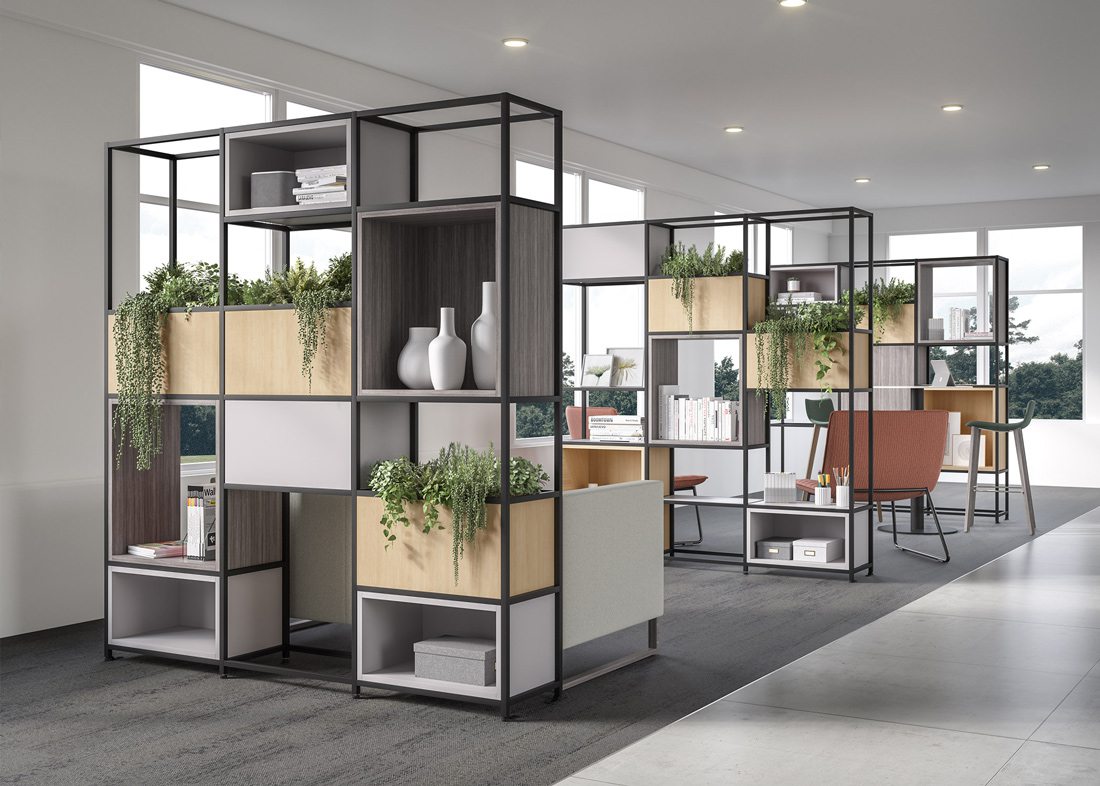 When You Have Little to No Light
Most plants need light, but Hardison says people are always surprised at the number of plants that do well with little to no light. The trick to spotting plants that will work well in your cubicle or meeting room, is to look at their color. "The darker the color of the leaves, the better they'll handle low-light," he says. "Lighter colored plants need more natural light." And, if you have no light other than the fluorescent lights above, that works too. "I have a whole warehouse of plants that survive on fluorescent lighting," Hardison says. Even better, low-light plants are also low maintenance. Ivy, peace lilies, ZZ and snake plants, staghorn ferns, Boston ferns and philodendron will all do well in low- to medium-light.   
"The darker the color of the leaves, the better they'll handle low-light."
— Nolan Hardison, Dream Grower Plants
When You Want to Add Color
When it comes to choosing the color scheme for your office, Gorham knows it can be a tricky decision. Luckily, selecting office plants to add pops of color is much easier. "Green is one of the neutral colors that you can't go wrong with." she says. "Deep greens complement any space well, and the subtle colors you often find in plants add a welcome pop of color to a space without it suddenly feeling like you've added an accent." Moral of the story: Don't stress about choosing the perfect shade of green or yellow when selecting your office plants. Instead, focus on choosing a range of colors that you're drawn to. There are so many colors you don't think about when selecting potted plants. Hardison lists off oranges, pinks, greens, purples and even blacks that can be added to an indoor setting. Take the common snake plant. This easy-grower often comes in varying shades of green and yellow, but it can also have bright pinks and blacks. African violets and peace lilies can add pops of purple, bright reds and whites to your decor, and crotons often sprout wide green leaves trimmed in neon reds and yellows.
Photo courtesy Hotel Vandivort
Photo courtesy Cast Co+Work+Space
TK
If you're struggling to fill a big, blank space, living statement walls could be your best bet, as seen at Hotel Vandivort and Cast Co+Work+Space in Farmers Park.
When You Need to Make a Statement 
Just like artwork, plants can help fill space and serve as statement pieces. Living walls are a great example of this. Hardison installed the prickly living walls at Hotel Vandivort, Farmers Park and Great Escape Beer Works where wall space was ample. "At Great Escape, they had a blank space and tall ceilings," Hardison says. "People are looking right at the wall when they're at the upstairs bar." Over at Farmers Park, Hardison's green wall was installed at the co-working space CAST. "You step off the elevators, and the first thing you see is this massive living wall," he says. "They wanted to make a statement."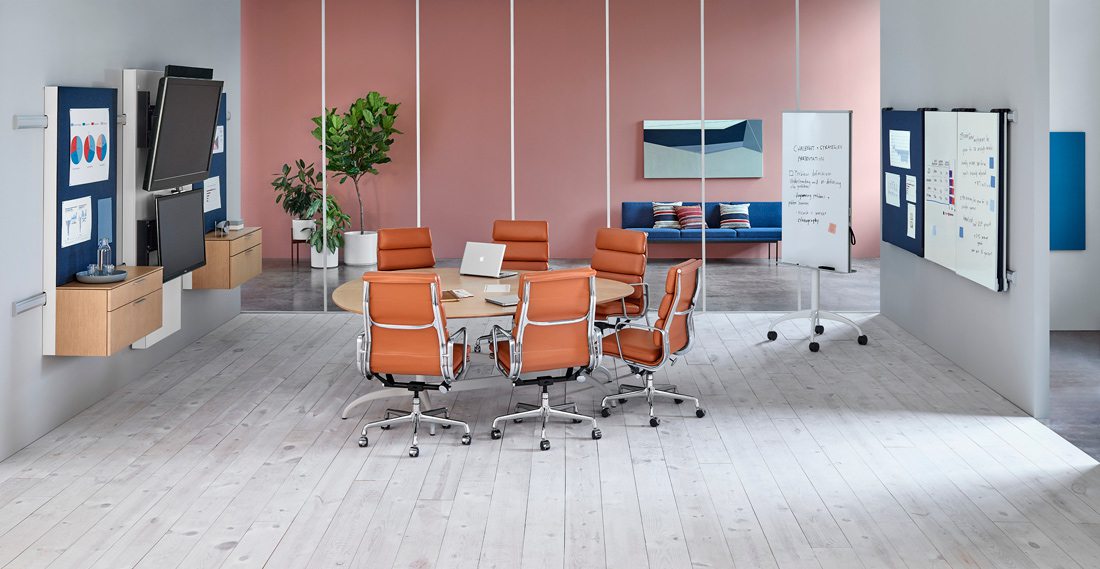 When You Need to Fill Space
Plants are great at filling empty spaces you just don't know what to do with. Focus on large-scale and mid-size plants. The key when installing large-scale plants is to make sure the plant has plenty of room to show off. Tall ceilings, large windows or walls help larger plants standout. Taller plants like fiddle leaf figs work great when you need to accent a piece of furniture. For example, Gorham suggests using taller plants to bookend an accent reception wall for a tailored and purposeful look. At the same time, mid-height plants including monstera work great when you need to fill space between sofas or near end tables where you might want to hide electrical cables or outlets. In smaller spaces like desks and bookshelves, succulents and cacti are winners. Just keep one thing in mind: Often times, less is more when it comes to potted plants. "That's especially true if it's on your desk," Gorham says. "Desk plants should be small and a simple-but-bold statement." To avoid a tight space looking cluttered, Gorham says to steer clear of flowy or droopy plants. Instead, she suggests adding in succulents or a small Chinese money plant to fill open shelves or an occasional table.
About Grooms Office Environments: For more than 40 years, Grooms Office Environments has provided commercial interior design services including space planning, project and move management, healthcare and systems furniture as a full-service Herman Miller dealership. Whether you need to furnish a single office, a new building or even a single workout space, Grooms' expertise can work for you. Grooms clients include Jack Henry, Prime Trucking, Guaranty Bank and CoxHealth Network.