Strategy
How Automation is Helping Missouri Businesses
Fun fact: Automation is actually creating more jobs than it's replacing. Springfield businesses Innovative Engineered Products and Multi-Craft Contractors are experiencing the revolution firsthand.
By Tessa Cooper
Nov 13 2018 at 8 a.m.
You've probably heard the rumor: Automation is replacing jobs. While there's some truth behind the statement, there's more to the story. As more machines start to fill busy warehouses, we're actually seeing a rise in the creation of safe, fulfilling careers that come with a badge of job security. Three industry experts plead the case for why we should embrace, rather than fear, automation.
PRESENTED BY

How Automation is Helping Local Businesses
According to The Future of Jobs report by the World Economic Forum, automation could create 58 million new jobs in the next five years, thanks to the development of new machines and software. The report states that the outlook for job creation has increased since companies have a clearer understanding of the types of opportunities technology creates.
Bryan Harvey, principle software designer at Innovative Engineered Products (IEP), spends his time developing, installing and modifying automation systems. Located in Fair Play, Missouri,  IEP provides system integration with today's top automation systems through engineering, fabrication, programming and onsite installation start-up and testing.
While Harvey can thank the advancement of automation for his own job, he said it is creating even more positions in a variety of sectors. Going forward, the industry will need more people to work in sales and marketing, distribution, equipment maintenance and training.
With automation quickly spreading, trainers are in high demand in the Ozarks. In order to prepare employees to work on machinery, companies rely on industry experts. ​OTC's Center For Workforce Development​ (OTC CWD) offers job training, professional development and continuing education for a variety of industries. The center connects local businesses with trainers who can teach employees how to interact with complex automated technology to increase productivity.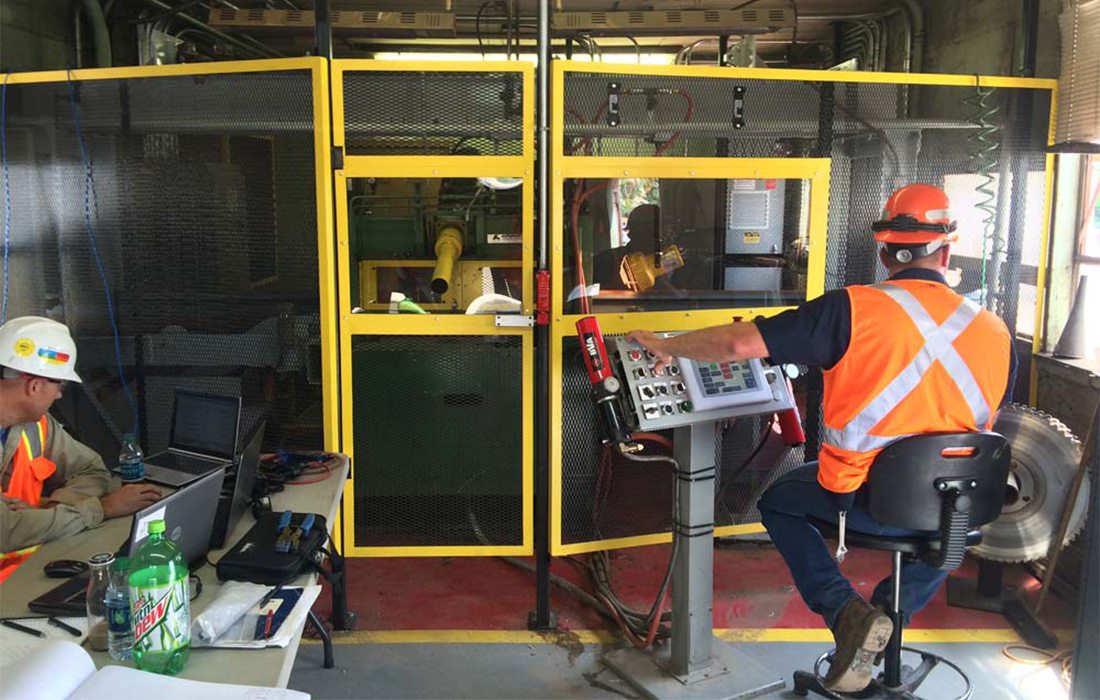 Automation is Replacing Dangerous Jobs
Multi-Craft Contractors, Inc (MCC) provides automation and engineering services to multi-million dollar food processing and manufacturing clients like The Kraft Heinz Company and 3M Corporate. With locations across Arkansas and one in Springfield, the company has positioned itself as a recognized leader in industrial automation and robotic systems integration.
"Automation, when applied wisely, doesn't displace many people," says Greg Herren, general manager at MCC. "We target jobs that are dirty, dangerous or demeaning. Typically the safety department or HR department will tell you these are jobs that nobody wants. They typically have a high injury rate and a high turnover rate." Herren goes on to list some of these types of jobs, such as repeatedly lifting heavy 80-pound sacks of cement or processing tasks that can cause carpal tunnel syndrome, like sorting items. 


Automation Isn't Going Away. Neither are Knowledge-Based Jobs.

Automation has created more knowledge-based jobs, and Dr. Matthew Hudson, dean of technical education at OTC, believes machines are less likely to replace these types of jobs any time soon. "The level of automation is likely to increase within the industry, which will result in an increased need for knowledge-based jobs to support automation," he says.
He recommends building upon knowledge-based skills you might already have to stay competitive in the ever-changing technology industry. Some of these skills include problem-solving with logic, good customer service, a high follow-through rate and maintaining a good work ethic. 
"I think larger companies would operate here if they felt we had enough people qualified to take knowledge-based jobs that support automation," Hudson says. "But right now, we have a lot of openings they can't fill." In order to help qualify more Springfield employees for these jobs and stay current with the rapidly advancing automation industry, organizations like the OTC CWD and the emerging Center for Advanced Manufacturing at OTC (OTC CAM) will continue to train people on automated machines. 
The OTC CAM is set to open in August 2022 at the OTC Springfield Campus, and the center's organizers plan on offering training on robotics and mechatronics in its customizable simulation training center and research and development labs. Plans for a simulated centralized, fully-operational manufacturing plant are also in the works.  
Harvey believes it is crucial for employees in the manufacturing industry to build upon electrical knowledge, especially if they have an interest in programming. "The nice thing about the industry and the hard thing about the industry at the same time is you have to start out with some basis of electrical training. Then, you can migrate your way into programming," he says. 
"Automation has limitations," Herren says. "There are many things currently we can't do because of the vision and lighting inputs… It is very difficult for a robot to see and process things as well as humans, even with high-quality cameras, and come up with answers on the fly. It's also very difficult to program it to for all the possible variables on the production line." However, he does believe robots will eventually be able to see and process information at a faster speed.
Herren admits it is hard to predict where the future of automation is heading. After all, it was only 11 years ago when Steve Jobs released the first iPhone to the world, so he often wonders what is possible for the advancement of automation. Regardless of what the technical landscape looks like in 10 years, Herren said that automation is not going away. However, automation will not replace all human work, but the nature of that work will change and employers and job seekers who are prepared for that shift will be best prepared to thrive in that future economy.  


---

About OTC's Center for Workforce Development: OTC's Center for Workforce Development offers employers and individuals a wide variety of innovative, high-value training and consulting solutions focused on increasing the professional, leadership and technical skills of the Springfield workforce. Contact OTC CWD to start benefiting from its professional business managers and subject matter experts.