Manufacturing
Bringing Augmented & Virtual Reality to the Manufacturing Industry
D3 Technologies and Self Interactive partner to bring augmented reality and virtual reality to the national manufacturing industry.
By Jenna deJong
Jan 2020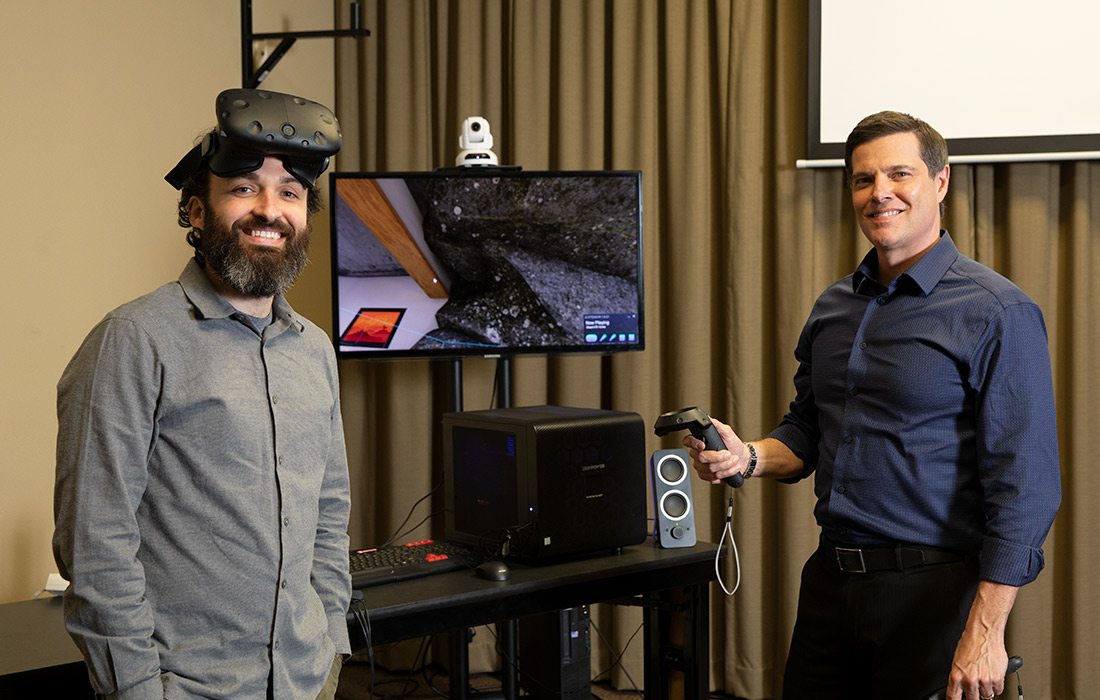 When a manufacturer wants to show potential clients the products it produces, it takes a lot of convincing and even more capital to get the job done. Just the process of transferring a hefty piece of machinery to one show can have a $100,000 price tag, says Charlie Rosenbury, founder of Self Interactive. A solution was just waiting to be found, and luckily for southwest Missouri, D3 Technologies and Self Interactive are the lucky winners. The two local firms are teaming up to bring augmented reality and virtual reality (AR/VR) to the national manufacturing industry with their first mutual customer project launching this year.
D3 Technologies' manufacturing client list begins in the southwest Missouri region and extends across the nation. The company is an integrator of design and engineering software, and most of its clients are manufacturers. A little more than a year ago, the company wanted to beef up its offerings; President Kevin Schlack wanted an AR/VR partner and after an introduction to Rosenbury, "the stars were aligned," and he was set.
D3's clients can take advantage of product design, facilities layout planning, maintenance, CNC machining simulation, assembly planning and training. Now with AR/VR and a strategic partnership, Schlack says D3 Technologies and Self Interactive are offering cutting edge technology to D3's 3,000 clients.
"Even from a development standpoint, if [manufacturers] want to come up with new products and be able to really experience them, the closest thing possible is virtual reality," Schlack says. "And the reality is most people don't even know what is [possible]."
The two firms have a mutually exclusive agreement that plays into the strengths of each business. Rosenbury is able to focus on the highly customized software for each client, and in turn, Schlack's client list will maintain a steady business in addition to providing marketing, sales, project management and customer service.
On top of that, D3's tech background solidifies the already-strategic match. "Beyond just the sales opportunity, their footprint and their project management team, they have expertise with the 3D models that we are working with," Rosenbury says. "That allows me to focus on the things that I am especially good at and enjoy doing while their team can do the same."


Augmented reality and virtual reality are poised to make a big impact in the manufacturing world. Here's how the technology has helped one company save on employee training costs.