Manufacturing
Mobile Air Cleaners Are Helping Small Business Operate in a Pandemic
Loren Cook Company's Mobile Air Cleaner is a new product that helps keep small businesses operating through the COVID-19 pandemic, and it offers customers peace of mind in the process.
By Max Havey
Mar 2021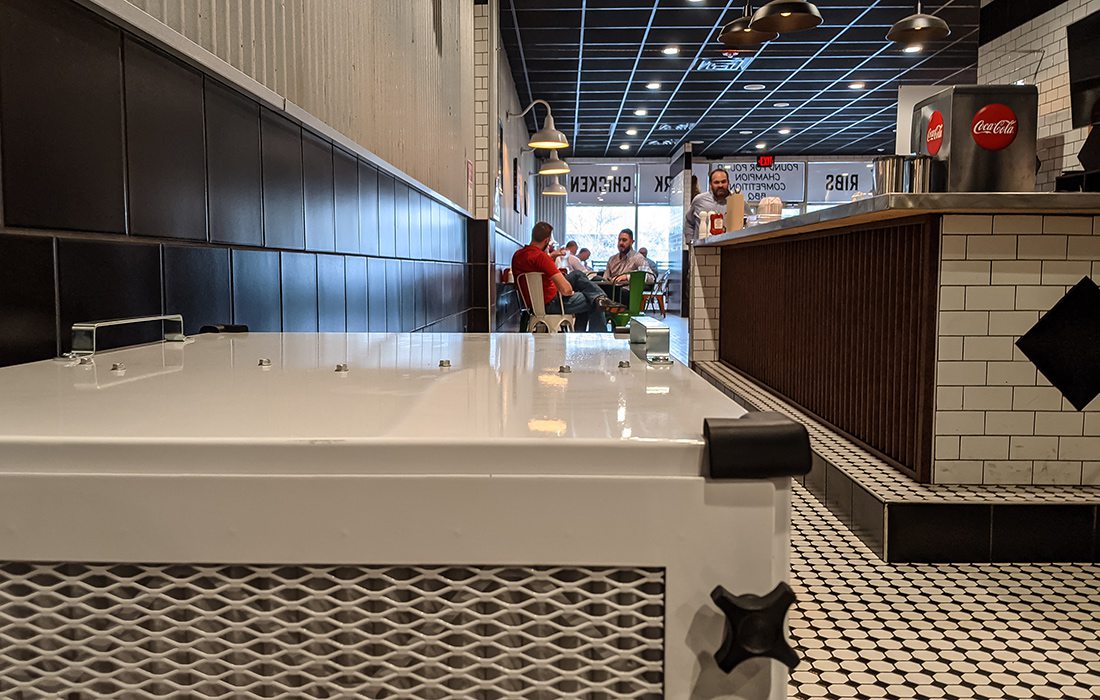 When small businesses were trying to safely stay open last year, Loren Cook Company saw how it could make a difference. While air filtration was new ground for Loren Cook, a manufacturer of air moving products, its vision for a solution was clear. "Our mindset at the time was what can we do to help people implement this kind of technology quickly?," says Jim Meats, VP of marketing for Loren Cook. After six weeks of development, the quickest in Loren Cook's 80-year existence, the Mobile Air Cleaner, or MAC, was ready.
The MAC utilizes high efficiency particulate (HEPA) filtration, which collects 99.97% of the particles from the air. Coupled with a centrifugal fan that moves 2,000 cubic feet of air per minute and a pre-filter, the MAC can purify the air in a space, depending on its size, four to five times an hour.
Locally, the MACs have been installed at Retro Metro, Hard Knox BBQ, Farmers Gastropub and more. Meats says the company also received large orders from Tyson Foods and the University of South Carolina. According to Meats, the price of a MAC is estimated to be around $1,500.
Ease of implementation and high efficiency help make the MAC a clear choice for customers. Seeing the MAC in action almost always seals the deal. "You wheel it into a space, you power it up, you dial in the speed, and then it's already doing its job," Meats says. "Every time we get a sample in front of an audience, we generally get an order of MAC fans, and they get peace of mind." Meats would not disclose the number of units sold or profit made since the start of production.