Women in Business
How Paula Dougherty and Erica Hendrix struck a deal at Ladies Who Launch
Erica Hendrix knows it's awkward meeting new people at an event so she put herself in a position to make it easier. Now she has a business deal with Paula Dougherty, private wealth advisor and certified financial planner at Achieve Private Wealth.
By Jenna deJong
Sep 05 2019 at 4:43 p.m.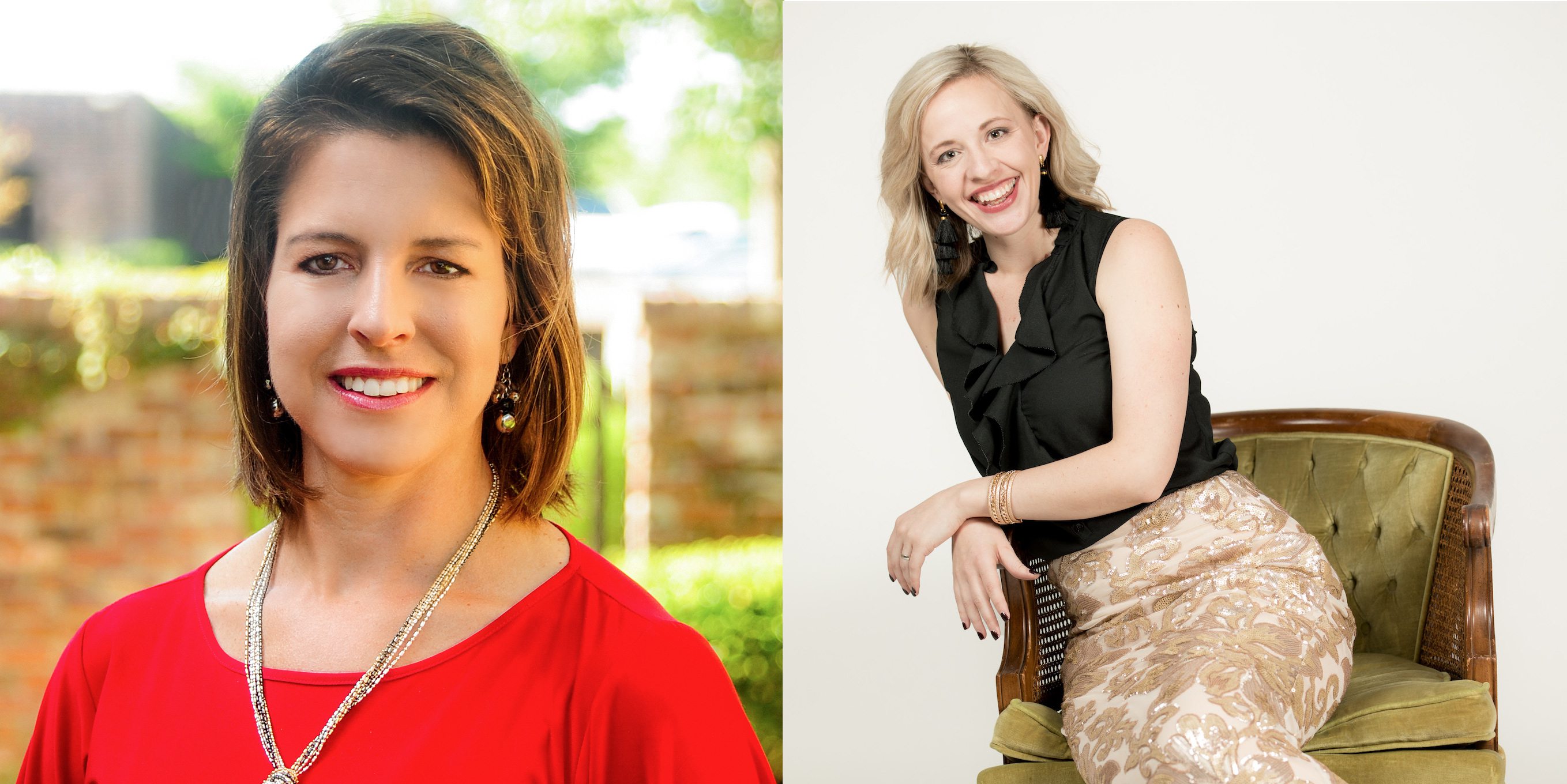 Like most Ladies Who Launch attendees, Erica Hendrix brought a few other designers with her to the sold-out conference. The move is a common one in the world of networking—bringing a friend makes an event less intimidating—but it's one that can ruin the whole purpose of attending a large conference in the first place: to meet new people and make new connections. 
Walking up to someone and blurting out her name and company isn't Hendrix's style, so she says she brainstormed ways to put herself in a position to meet someone new. As the owner and lead designer of Erica Lea Design Studios, Hendrix's business relies on building a strong clientele. Feeling fired up from Carmelita Jeter's speech about betting on yourself, Hendrix says she remembers looking for ways to put herself in situations where she was forced to make small talk. She left the comfort of familiar faces and decided to join the long line leading into the restrooms. Feeling empowered, she struck up a conversation with the woman behind her: Paula Dougherty, private wealth advisor and certified financial planner at Achieve Private Wealth. 
Dougherty could clearly detect the enthusiasm and passion in Hendrix's voice. As Hendrix spoke more on her area of expertise, Dougherty says she couldn't help but feel her counterpart's energy. They stopped at a high-table, chatted for a few more minutes and exchanged contact information. 
"I could tell she has a lot of energy," Dougherty says. "She seems to have a light inside of her that she knows what she wants and where she is going." 
While acknowledging it's awkward at first, Hendrix says that networking is an investment and process that is worth the time and effort. Like she did at Ladies Who Launch, Hendrix's go-to move is to put herself in situations that make it easier to get to know other people. Though it's more comfortable to walk into a room with others you already know, she says her cardinal rule is to branch away from those people, summon up confidence and start a new conversation with someone unfamiliar. 
Since the event in July, both women have continued to work together and build their relationship. Both attribute their success and connections to networking. In fact, just recently Dougherty solidified a partnership with Guaranty Bank allowing Achieve Private Wealth to expand its services, a deal she says wouldn't have happened without the power of networking. 
"I think human nature is we want to come in and claim our spot," Dougherty says. We want to stay there and we get very comfortable in that spot and with the people that we know or come with. Often times, we don't expand our reach like we should. Part of growing is, as my business coach said, you have to be comfortable with being uncomfortable. We need to make ourselves uncomfortable so we can grow, learn and meet other people. You never know who you are going to meet when you try something new."