Strategy
Why Shawn Askinosie Says You Don't Have to Scale
The lawyer-turned-chocolatier challenged us to rethink the age-old adage "Bigger is better".
By Adrienne Donica
Jan 04 2018 at 5:47 p.m.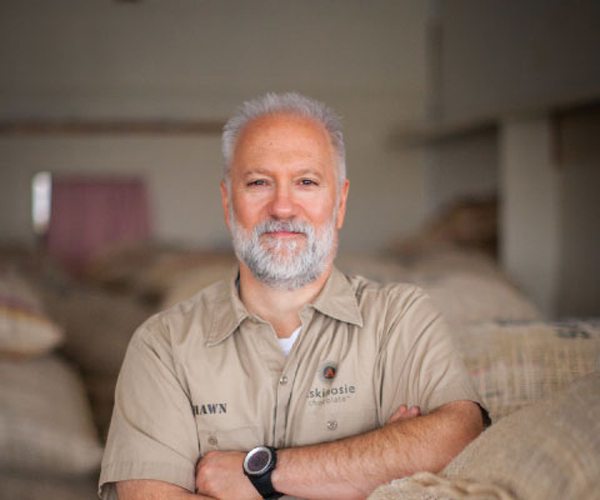 Like any good business owner, you've poured sweat, tears and a hefty sum of money into your company. Finally, you're getting recognition from clients, investors and other supporters. They all want to know one thing: How will you scale? Shawn Askinosie, founder and CEO of Askinosie Chocolate, is all too familiar with this question. And though he might not always tell you at first, he's not interested in scaling his business at all, and he thinks you maybe shouldn't scale, either. 
"I hope people will give some consideration to the ever-present temptation to scale every project and business we're involved in," says Askinosie, who explained his controversial view at Biz 417's Think Summit. "Consider an alternative." Like what impact a project or business has on one individual, including yourself. Where Askinosie is concerned, he's focusing on getting better at staying small and becoming his true self.
Askinosie also tackles this subject in his recent book, Meaningful Work: A Quest to Do Great Business, Find Your Calling and Feed Your Soul. Read our review of it here.
Unlike all of the other presentations at Think Summit, Askinosie's talk was not live streamed on Facebook.