Women Who Mean Business
Joselyn Baldner is a Woman Who Means Business
Joselyn Baldner, one of the Biz 417 Women Who Mean Business for 2023, is president/CEO of Central Bank.
By Jennifer Swenson | Photographed by Brandon Alms | Art Directed by Sarah Patton
Mar 2023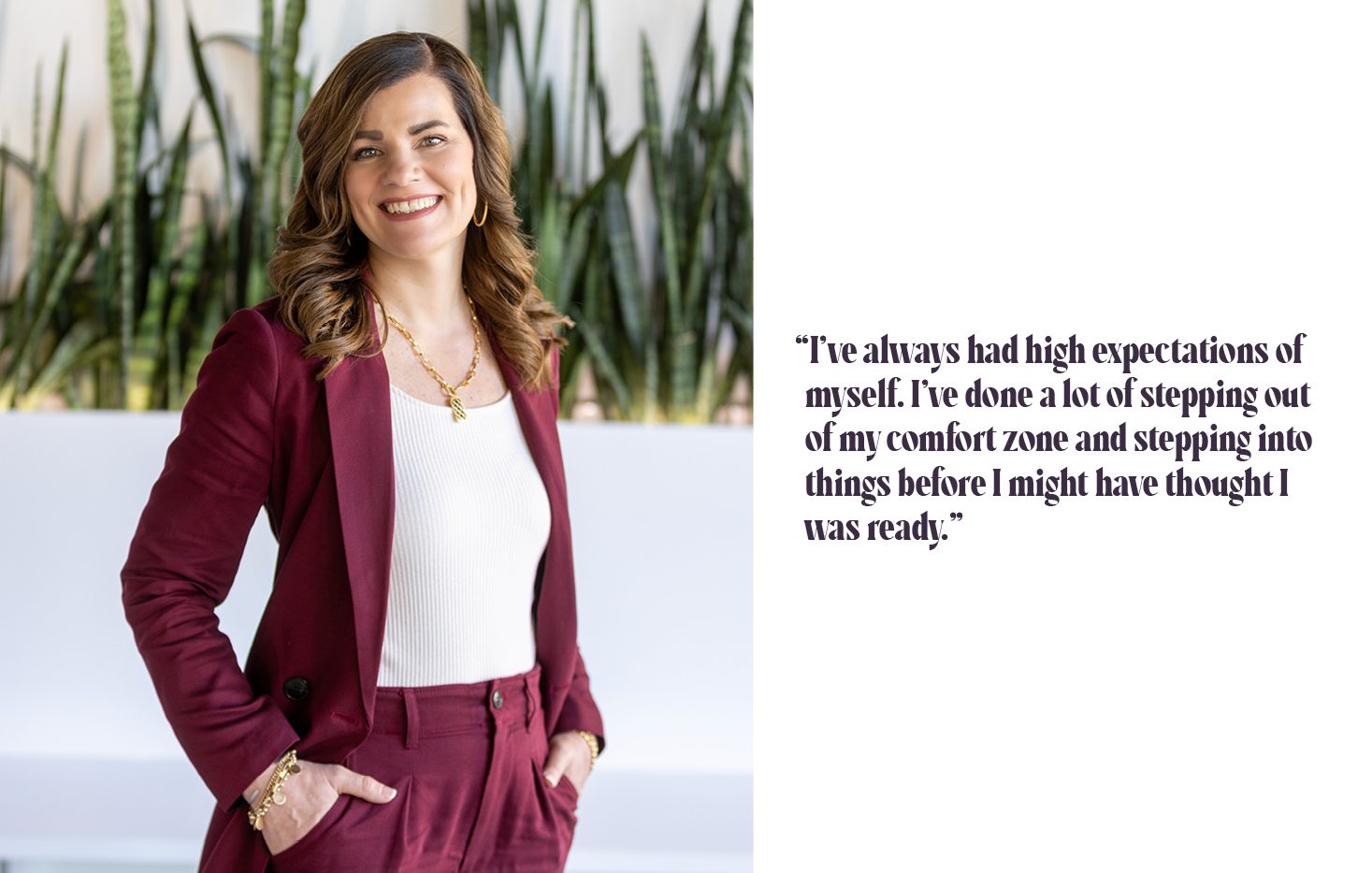 As the first woman to serve as Central Bank's president and CEO, Joselyn Baldner likes to let her results speak for themselves. She draws on more than 20 years of experience in the banking industry. She's accustomed to hard work, collaboration and trailblazing. 
"It has taken me a long time to get to this place," Baldner says as she describes her career trajectory. More than two decades ago, when she was expecting her first child, she sought employment in banking to help support her young family. Because her husband's job entailed occasional moves, it was a pragmatic choice. "I knew that no matter where we lived, there would be a bank," she says. She started as a teller and worked in several positions before becoming branch manager of a bank in Evansville, Indiana. In 2004, Baldner and her family moved to Springfield, where she continued to advance, working as branch manager, sales manager and director of retail. In 2018, she graduated from the ABA Stonier Graduate School of Banking program through the University of Pennsylvania's Wharton School. In 2021, she was named both president and CEO of Central Bank. 
"I've always had high expectations of myself," Baldner says. "I've done a lot of stepping out of my comfort zone and stepping into things before I might have thought I was ready." 
At the helm of a large community bank, Baldner sets high expectations for herself and for every employee in the organization. The bank's collective goal is to provide excellent customer care, regardless of job or department. Baldner strives to meet this goal by getting to know employees on an individual level. 
"If I know where each employee is coming from, their values and what they care about, it bleeds over into everything they do," she says. "It impacts my coaching and how I lead them down their career path. If I treat them the same way we want to treat our customers, then they're going to take great care of our customers and our community."
For Baldner, supporting the community doesn't begin at the bank's doors; it's also about investing her talent and time in organizations she considers important to the community's wellbeing. She is the 2023 Chairman of Springfield Area Chamber of Commerce. She also serves on the board of multiple organizations, including Harmony House, Downtown Springfield Association, Community Partnership of the Ozarks, Missouri Bankers Association and Restore SGF.
It all connects back to her leadership at Central Bank and the bank's role in the community. "We are part of some of the biggest financial decisions people make in their lives," she says. "People, businesses, nonprofits—these entities are part of our Springfield community. We believe that if our community is doing well, then we are doing well.
Favorite Pastime
Interior decorating
Favorite Way to Bust Stress
Hot yoga
Top Tip for Self-Care
"Sleep! And good friends, because they are good for the soul."
Influential Read
The Advantage by Patrick Lencioni
Dream Vacation
It's happening this month! She's celebrating her 25th wedding anniversary in Cabo San Lucas.