Women Who Mean Business
Mary Schrag is a Woman Who Means Business
Mary Schrag, owner of Physical Therapy Specialists Clinic, sees every challenge as an opportunity to learn something new.
By Kate Duby | Art Direction by Danielle Giarratano and Sarah Patton | Photography by Brandon Alms
Mar 2022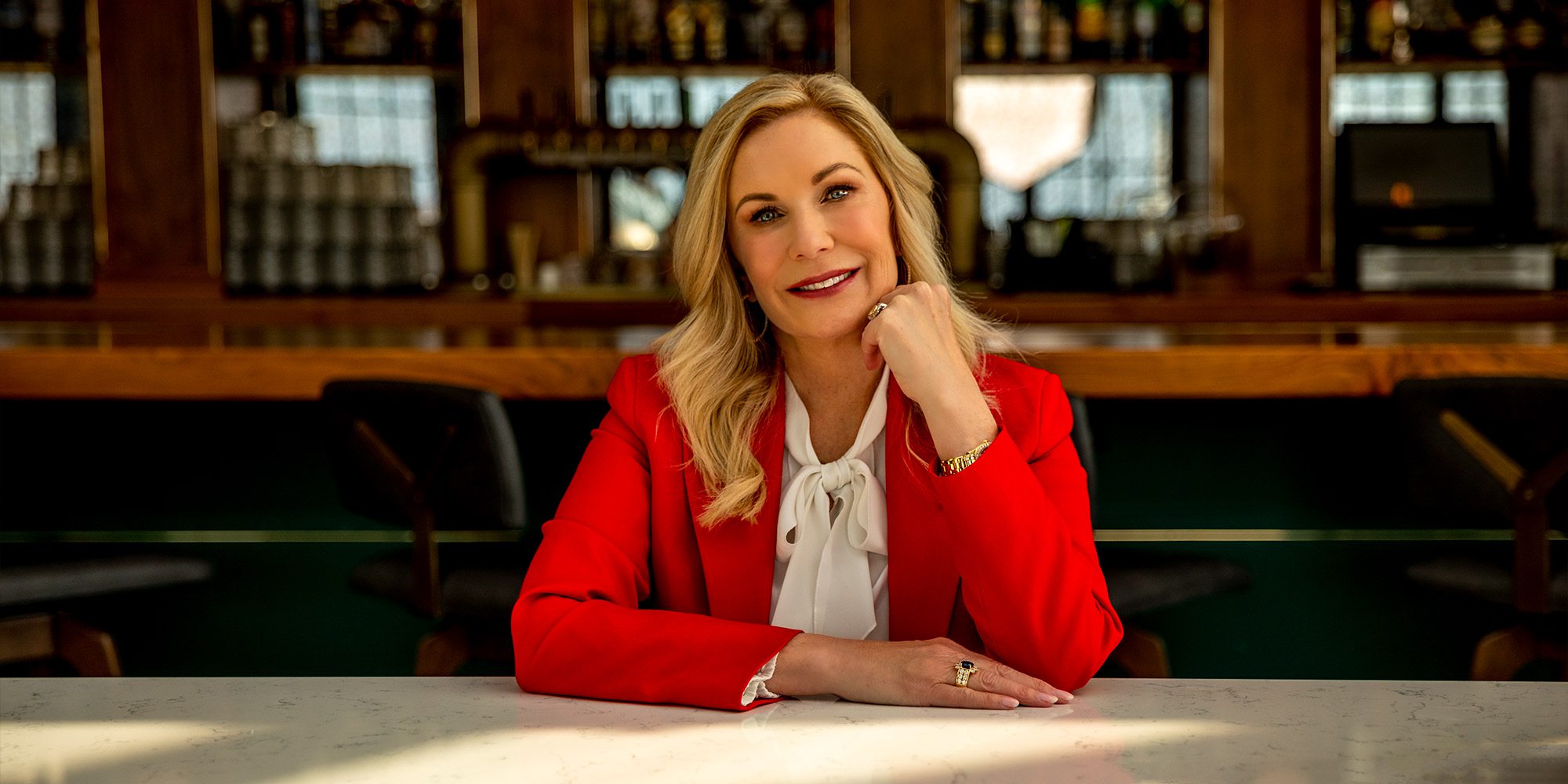 Mary Schrag finds her calm in the chaos. She greets every challenge as a chance to learn, to grow or to help, and she welcomes change with open arms. When she graduated college, she knew she wanted to go into healthcare, but she wasn't certain in what field. Her "Aha!" moment came one day when she was volunteering at CoxHealth and was asked to escort a patient who had suffered a stroke down to the physical therapy department.

"The gym doors opened," Schrag says. There were weights clanking and balls flying in the air, and it looked like organized chaos to me. And I thought, 'Oh, this, I could do for the rest of my life.'" Schrag, the owner of Physical Therapy Specialists Clinic in West Plains, is a longtime practicing clinician and a talent scout in her own right. She believes people are the most important stock a business owner can invest in, and she is passionate about providing jobs to those she can grow with and learn from.

"As an employer and a boss... the biggest lesson I have learned is that [team members] are like my second family," Schrag says. "Protecting relationships is so crucial, and there are very few things that you can't work through. Most people want to do their best."
She brings equal attentiveness to patient care, an especially important asset in a tight-knit community like West Plains. "I know their families," she says. "I know, a lot of times, what's going on in their life, so besides just treating their physical needs, I really get a chance to engage. I have many patients that I've been friends with for 30-plus years."

Throughout her years of caring for patients, Schrag has learned the importance of understanding the demographics and mindsets of the people and region she serves. At the start of her career, when she was offered a job at Ozarks Healthcare (then called West Plains Hospital), Schrag felt hesitations about returning to the area where she grew up. "I wasn't certain I was—at that point in my life, at 23—really [wanting] to go home," Schrag says.
"Protecting relationships is so crucial, and there are very few things that you can't work through. Most people want to do their best."
— Mary Schrag
But she agreed to meet with the hospital administrator who'd reached out to her, and she was inspired to learn about the impact she might have in a county where there were no practicing physical therapists at the time. He offered her the chance to start the physical therapy department at the hospital––"to come in and create something," she says. "Often in science and in healthcare, we don't think of it as being as much about creation, and so I loved that [and was] really attracted to it."
Her passions for creating and for caring meshed well as she suddenly became a pioneer in a place she'd known her entire life. Schrag has spent the better part of 40 years working toward her vision of meeting the community's healthcare needs and building a more accessible healthcare network. She's served on the Missouri State University Board of Governors, the Workforce Investment Board and the Southern Ozarks Alliance for Rural Development, and she currently serves on the State of Missouri's Board of Education. In an equally important role, she mentors the next generation of physical therapists. She loves the enthusiasm of youth and getting the chance to work with young people. "Our world is in good hands," Schrag says.
COMPANY
Physical Therapy Specialists Clinic
HER LEADERSHIP STYLE
Create a vision, communicate that vision to others and delegate.
HER COFFEE ORDER
A good full-bodied black coffee.
HER FIVE-WORD PEP TALK
"Be your best, and enjoy."
HER MID-AFTERNOON ENERGY BOOST
"I love figs and dates! They can be a quick snack, or you can fix them in so many different ways and make them fabulous."
HER SECRET CONFIDENCE FORMULA
Stress-relieving cardio, a power suit and a good pair of heels.