Women Who Mean Business
Monique Carriger is a Woman Who Means Business
Monique Carriger, one of Biz 417's Women Who Mean Business for 2023, is the general manager of Pinegar Honda.
By Jennifer Swenson | Photographed by Brandon Alms | Art Directed by Sarah Patton
Mar 2023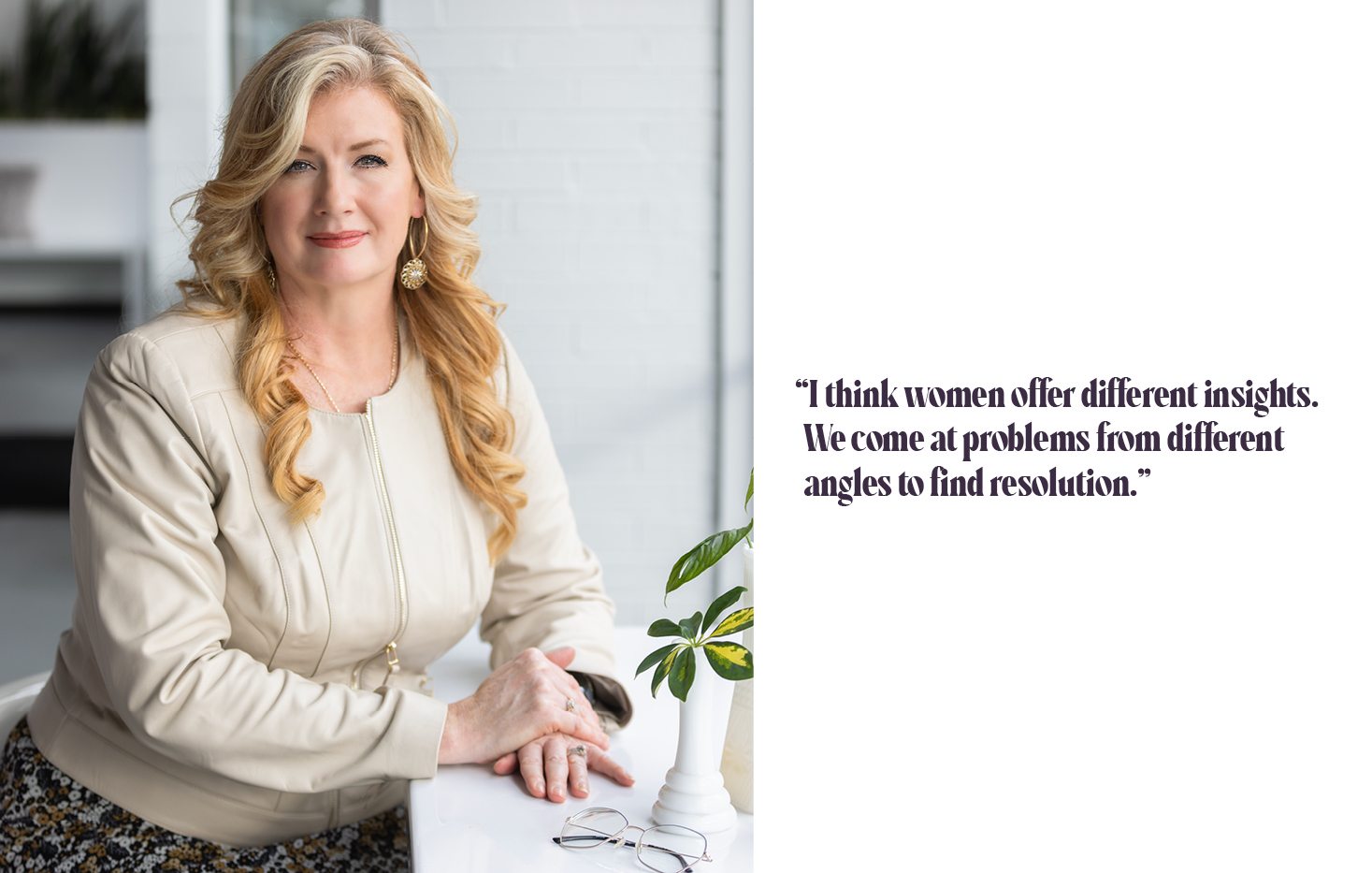 One of the first things that Monique Carriger did when she assumed the role of general manager at the car dealership that's now Pinegar Honda, was to hang photos of employees in her new office. She calls it her "memory wall," and says it honors the people who make the company. "It's a reminder that it's about them and not about me," she says.
Carriger's humility is a crucial part of her leadership style. "I believe in servant leadership," she says. "I don't believe managers should have all the good ideas; ideas come from the people who do the job daily." Whether in weekly management meetings or while working side-by-side in the daily operations of the dealership, Carriger welcomes collaboration and input from her team members. She makes a point of noticing when someone's actions exceed expectations, like the manager who quietly clears snow off the cars in the sales lot, or the salesperson who maintains an exemplary attitude and sales record despite a difficult personal situation. "I'm more likely to give opportunities to people who step up and do the work, even when it's not necessarily part of their job," she says.
"Doing the work" has guided Carriger's journey to her current position. From the time she was 18 and she was asked to manage a Springfield TCBY, she embraced new opportunities. She began working in the car industry in 2005, starting as a receptionist and moving into other positions, including accounts payable, accounts receivable and service writer. In 2012, she was serving as office manager when the dealership she worked for, Central Dodge, was sold to Corwin. "It was a trial by fire," she reflects. "I had to assist in closing a business that sold while also helping to build a new business." In 2015, she joined her current dealership as comptroller, and in 2021, she was named general manager. "I was surprised when [then-owner] Jon Wessel asked me to be the general manager," Carriger says. "But I was grateful for his vote of confidence."
Nationwide, women comprise less than 11 percent of staff at automobile dealerships, but Carriger seeks to change that. "Many women love sales, but a lot of them don't think of the automotive industry as a potential career option," she says. Carriger cites good benefits, possibilities for advancement and income potential, along with positions in corporate offices, manufacturing, and dealerships as reasons her industry is a good fit for women.
At Pinegar Honda, women make up 50 percent of the sales staff and nearly 30 percent of total employees. "From a customer's perspective, a lot of women prefer to deal with women, whether it's in the service or parts department or in purchasing a vehicle," Carriger says. "I think women offer different insights. We come at problems from different angles to find resolution."
Favorite Pastime
Pencil drawing
Favorite Way to Bust Stress
Interval running
Top Tip for Self-Care
"Take quiet moments to just think, just breathe. If you can't directly affect a change on something you're worried about, then let it go.
Influential Read
Loving What Is by Byron Katie
Dream Vacation
Her Fall 2022 trip to Cancun to celebrate her wedding anniversary