Women Who Mean Business
Lisa Tinkler is a Woman Who Means Business
Lisa Tinkler, one of Biz 417's 2023 Women Who Mean Business, is franchise owner and regional developer for Redline Athletics.
By Jennifer Swenson | Photographed by Brandon Alms | Art Directed by Sarah Patton
Mar 2023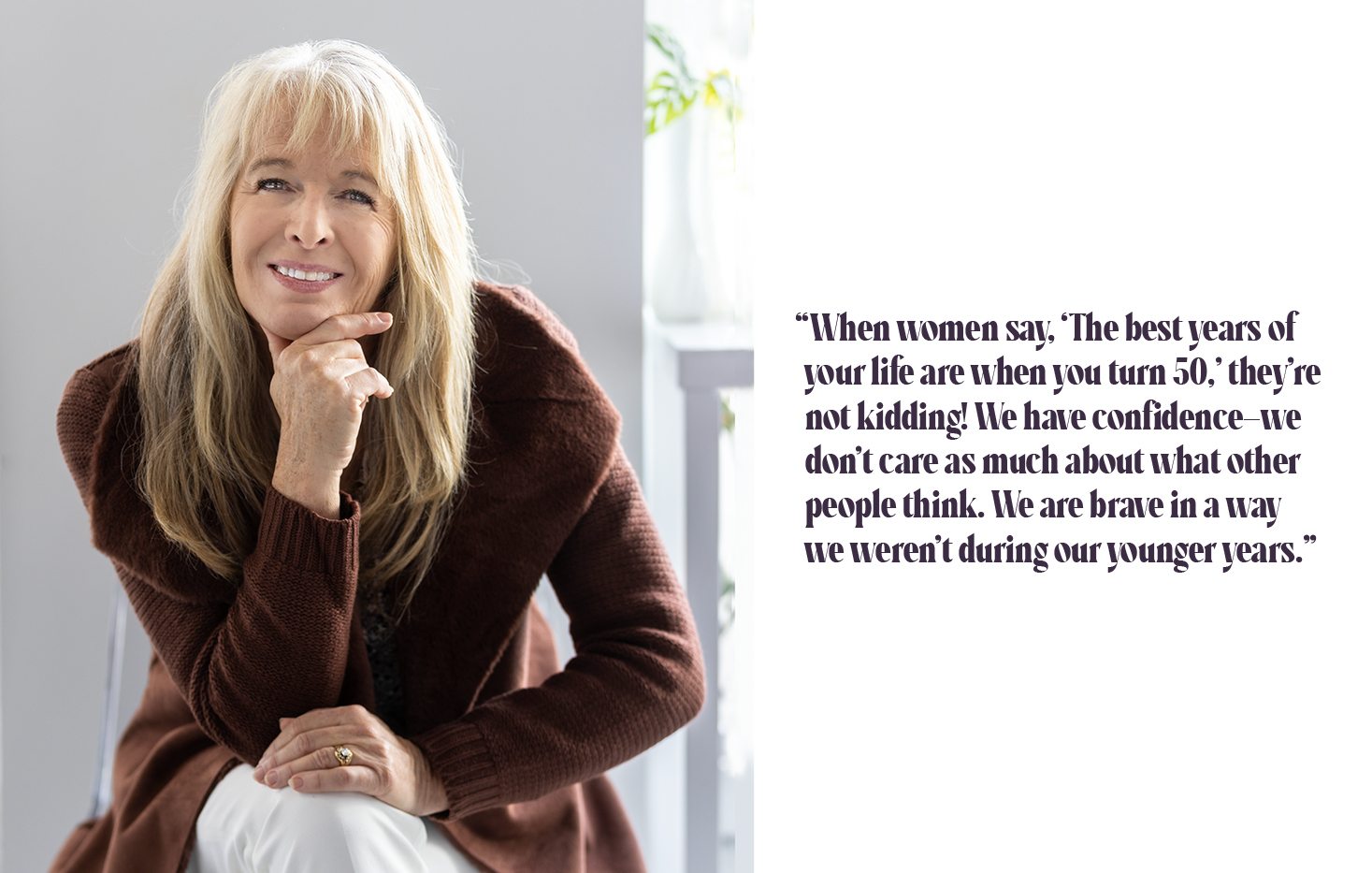 "I've done a lot of life backwards," Lisa Tinkler says. "When women say, 'The best years of your life are when you turn 50,' they're not kidding! We have confidence—we don't care as much about what other people think. We are brave in a way we weren't during our younger years." When she was 40, Tinkler earned her bachelor's degree from Evangel University. She'd already accrued credits toward her degree—enough that she believed she could finish in about a year and a half. And, she says, "I wanted to be eligible to coach college golf. How could I do that without a degree?" While Tinkler was a student at Evangel, she received an athletic scholarship and played on the golf team, becoming the National Association of Intercollegiate Athletics' leading scorer in 2002.
Her dream of coaching college golf came true in a big way. She spent a decade as the first coach of Drury's women's golf team. Next, she spent two years as the head coach of the men's and women's golf teams at Loyola University in New Orleans. At both Drury and Loyola, she coached teams to compete in the national championships. Then she returned to 417-land, completed her master's degree at Drury and resumed her previous position as Drury's coach. "There are no classes to become a coach," she observes. "I was fortunate to have mentors who helped to finetune my abilities."
When she was 55, Tinkler embarked on a new adventure: opening her own business. She first started thinking about opening a training facility when she was coaching at Drury and hosting a local radio show, Talking Women's Sports. "Repeatedly [on the radio show], I would hear about injuries in young athletes: lower back injuries, wrist injuries, overuse injuries," she says. Her students at Drury often contended with similar injuries. "I wanted to teach kids how to build strength and achieve balance in their whole body," she says. "I wanted them to develop healthy lifelong habits."
Tinkler opened Redline Athletics in Springfield in 2018. She now owns another Redline in Lee's Summit, and she has partial ownership stakes in the Jenks, Oklahoma, and Lenexa, Kansas, locations. She is also the regional developer for the national brand, which means she oversees the expansion of Redline Athletics across four states. Although she insists: "I'm not a natural businesswoman," she says, "I am just comfortable taking risks." 
And Tinkler sees connections between her career paths in sports and in business. "On a team, athletes work with many personalities," she says. "They're team players, and they're leaders. When they achieve something they thought they couldn't do, they wonder, 'If I did that, what else can I do?' These skills translate."
At Redline, she gets to advocate for the wellbeing of every young athlete, and she continues to draw inspiration from their dedication. "I own a business where I get to help kids be their best," she says. "How many people get to do that?"
Favorite Pastime
Watching the Kansas City Chiefs
Favorite Way to Bust Stress
Playing pickleball
Go-to Authors
John Grisham, Ernest Hemingway and Leon Uris
Dream Vacation
Visiting Sauvignon Blanc vineyards in New Zealand
Secret Superpower
"I let people fail, and I don't judge them for it. We learn how to be successful through failure. That is how I did it."