Women Who Mean Business
Stephanie O'Connor is a Woman Who Means Business
As Vice President - Chief Information and People Officer of City Utilities in Springfield, Stephanie O'Connor utilizes her unique skill set that combines interpersonal skills and a knack for computer technology.
By Jenna deJong | Art Direction by Danielle Giarratano | Photography by Brandon Alms
Mar 2021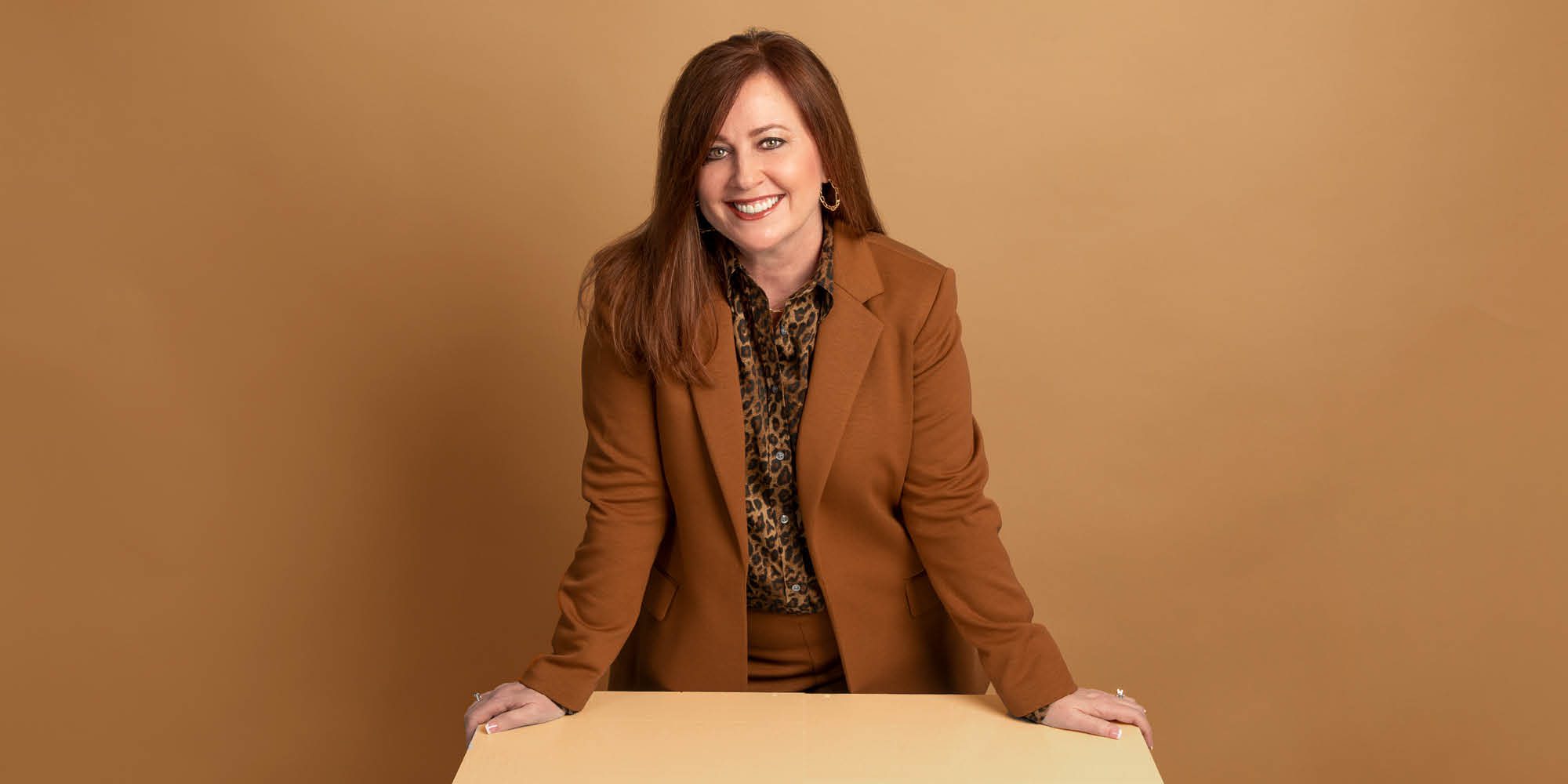 The pivotal moment in Stephanie O'Connor's career came while she was working at Mazzio's Italian Eatery in Stillwater, Oklahoma, in 1988. At the time, she was attending Oklahoma State University (OSU) to major in interior design. For one short summer, she moved to Springfield to assist in hiring and training employees for a new Mazzio's location. During that summer, O'Connor enrolled in a computer science introductory course at what is now Missouri State University (MSU) to complete a general education requirement. After deciding computers were more her thing, she left OSU and moved to Springfield to attend MSU full-time and earn a major in computer information systems. Fast forward a few decades, and O'Connor is now a key leader at City Utilities (CU) and is working as its Vice President - Chief Information and People Officer. 


So what did it take to go from working as a college intern to serving in a leadership position of an enterprise that serves 320 square miles and more than 111,000 customers? According to O'Connor, it was an ingrained and unique skill set that combined interpersonal skills and a knack for computer technology. "It is rare for anyone to manage IT and HR well separately, let alone together," O'Connor said in an email. "Most people are right or left brained, but my position requires me to balance both. In my role, I must balance analytical and methodical thinking with more creative or strategic thinking." In O'Connor's role, her responsibilities include overseeing the information technology department, which includes cybersecurity, advising General Manager Gary Gibson on utility-wide management decisions, overseeing the activities of human resources, serving as a liaison to, and coordinating, the City Utilities' Board of Public Utilities meetings, implementing company-wide professional development training for coaching, feedback, and employee engagement to enhance CU's workforce and more. But to understand exactly how she got to where she is today, it's helpful to look back at where she started. And that means going back to 1992. 
"The more inclusive we all are the stronger our community and businesses will be."
— Stephanie O'Connor
At that point, O'Connor joined CU as an intern in its information technology department during college. Two years after joining CU's staff, she was made a full-time employee where she was one of the only women on the technical side of IT. It was around this time that O'Connor noticed CU didn't have a centralized contact number for employees to call for computer assistance. "My vision was to one day create a structure that would make it easy for employees to receive the assistance and information they needed," O'Connor says. "When I was promoted to my first supervisor position in Information Technology, I was able to turn my vision into a reality." In 1998, O'Connor introduced her version of an IT support center, which she says continues to be a critical and vital component of IT and an element employees across the company rely on. "I am proud of this accomplishment as it is rewarding to help others and be part of making their day better," O'Connor says. "In addition, I have been able to pass along the skills and knowledge I learned to others through presentations at industry conferences on how to start a support center and have consulted other organizations as they were starting their own support team."

Identifying and executing passion projects like these—that is, ones that fill a needed gap in the organization—is O'Connor's forte and part of what has made her so successful at moving up the ranks at one of Springfield's largest employers, per the Springfield Regional Economic Partnership's website. Another project of O'Connor's includes "SWAG" or "Strong Women Achieving Goals." According to O'Connor, the goal of the group is to bring professional women together to learn from each other and create mentoring opportunities. The group plans to host a leadership series inviting women leaders to speak about their successes and the insight they have learned, as well as provide guidance on how to have personal and professional growth.
Always looking forward for what's to come, O'Connor has a vision for the future that includes making the male-dominated IT industry more accessible to women. "As a female leader in a male-dominated STEM community, I will continue to model a progressive mindset for industry change to reduce the STEM gender gap and make these fields more welcoming to women," she says. For her, that means taking the first step inside the walls of CU. "I believe a big part of that is ensuring women are a key part of CU's culture at every level and enhancing diversity and inclusion within the workplace. The more inclusive we all are the stronger our community and businesses will be."  

2021 VISION
Expanding internal diversity and inclusion initiatives.
FAVORITE THING TO DO IN SOUTHWEST MISSOURI
Spending time with friends and family on Table Rock Lake
FAVORITE ITEM ON HER DESK/IN HER OFFICE

Her wedding photo and a "Be Kind" decoration on her shelf.
HER WORK STYLE

She's a people person and enjoys meetings but she blocks time off her calendar when she needs to focus on desk work.