Biz 417's Top 20 Best Places to Work
Wednesday, September 8 | 11:30 AM-1:30 PM | Oasis Hotel and Convention Center
Congratulations to Biz 417's 20 Best Places to Work, as chosen by Best Companies Group. It's time to celebrate what you have worked so hard to build, and reveal the rankings at our 20 Best Places to Work celebration presented by Penmac Staffing.

Here's what to expect:
This is not your typical business lunch. 
Bring your team spirit, your foam fingers, your noisemakers. This is a party. And yes, there is a prize for Best Team Spirit! Your team could win a team building day trip with the awesome crew from 37 North Expeditions.
Rankings revealed.
Close to 40 companies applied for this inaugural contest, and yours made the Top 20! That's a really big deal. But of course, you want to know where you rank, right? The first place to find out is at the celebration! And then read about it in our September/October issue of Biz 417 which we are handing out as you leave the party.
Get fired up.
You're the best of the best! Treat your team to valuable leadership lessons with our high energy keynote speaker, Kansas City Chiefs mascot, Dan Meers.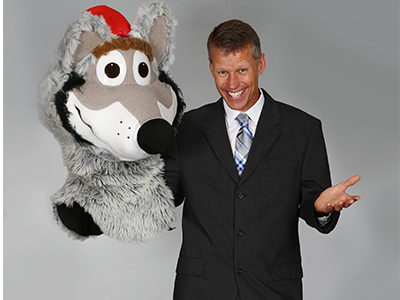 Top 20 Best Places to Work
(listed alphabetically)
Abacus CPAs
BKD CPAs & Advisors 
Cabinet Concepts by Design & Simply Organized by Design 
Classy Llama 
Commerce Bank 
Duck Creek Technologies 
Elliott, Robinson & Company, LLP, CPAs 
GEICO Springfield 
JMARK 
KPM CPAs & Advisors 
Nabholz 
Next Level Solutions 
Ollis/Akers/Arney Insurance & Business Advisors 
OMG Commerce, LLC 
Paragon Architecture, LLC 
Pearson-Kelly Technology 
Sapp Design Architects 
Sun Solar 
West Plains Bank and Trust Company 
World Wide Technology 
Data from entries was analyzed by Best Companies Group, a consulting group whose mission is to identify and recognize outstanding employers.

About Best Companies Group
Best Companies Group was formed in January of 2004 with the purpose of identifying and recognizing outstanding employers. Using state-of-the art surveys and technology, BCG partners with publishing and other business or human resource organizations to create and manage "Best Places to Work" programs internationally, nationally, state-wide, regionally, and by industry. BCG is headquartered in Harrisburg, Pennsylvania in the United States. BCG also works on several large independent survey and research projects around the world.
For any additional questions or inquiries, please email Biz 417 Editor Lucie Amberg