Best Places to Work
1. Ollis/Akers/Arney Insurance & Business Advisors
Find out how Ollis/Akers/Arney Insurance & Business Advisors came in at the top of the list for Best Places to Work 2023 in the Small Employer category.
by Lucie Amberg
Sep 2023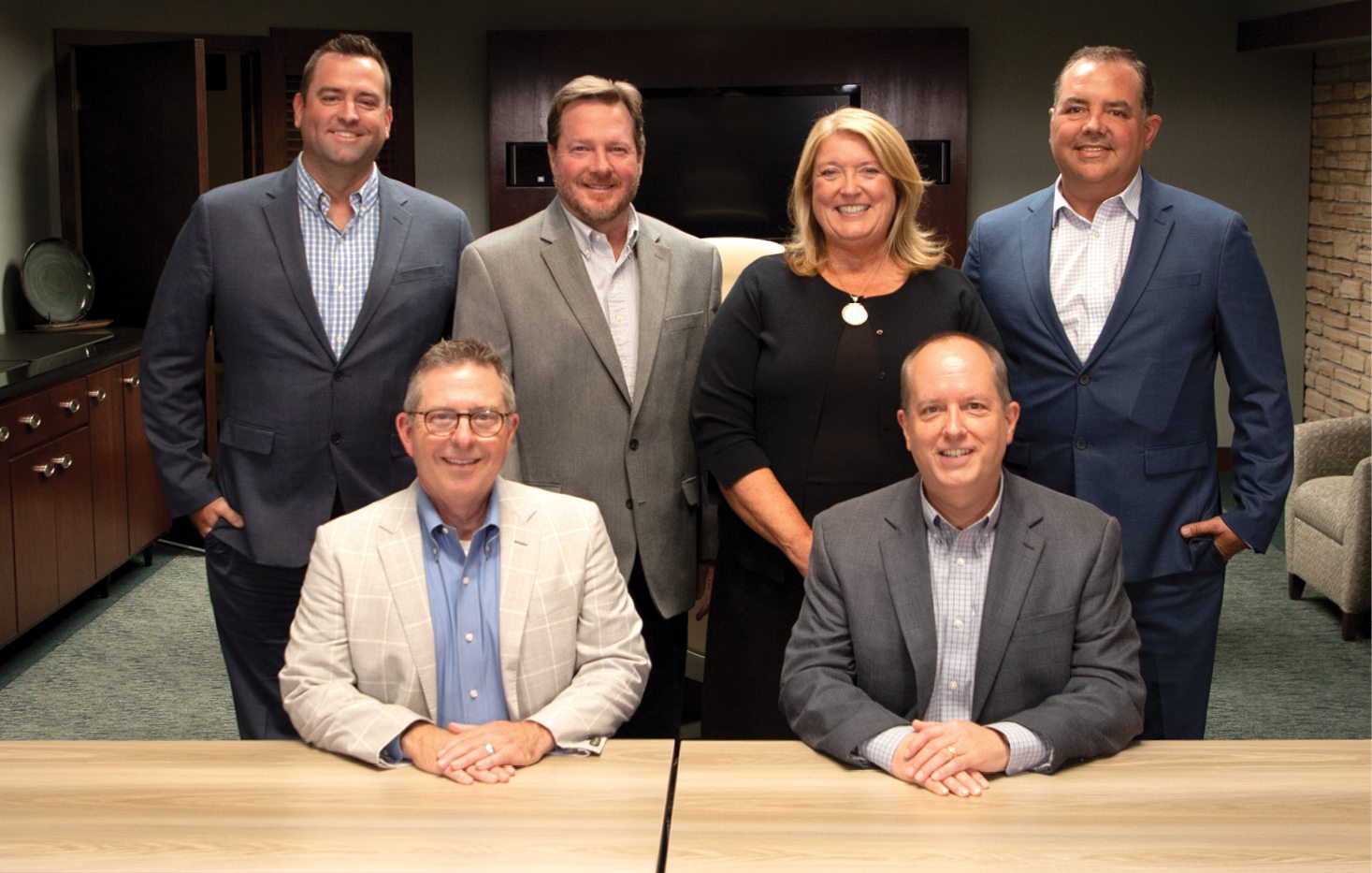 Ollis/Akers/Arney Insurance & Business Advisors has become a regular on the Best Places to Work list. In 2021 and 2022, Ollis placed in the top five, and this year, it claims the No. 1 spot on the list of small employers.
Joe Gaunt, Ollis/Akers/Arney's chief operating officer, says this is no accident. "We place a lot of emphasis on continuing to add to our benefits plans to make this a great place to work," he says. This involves a yearly review, in which Ollis's human resources consulting group suggests new benefits the company might consider.
The HR team also conducts regular market studies to evaluate Ollis's pay structure. Gaunt says that because of increased competition in the labor market, Ollis now assesses its compensation every couple of years.
"In our industry specifically, there's a lot of remote work," he says. This means that people sometimes receive offers from companies on the East and West coasts, where the pay is likely higher than in southwest Missouri. And although Ollis can't always match a San Francisco salary, Gaunt says that if the company keeps its compensation competitive, it has a good chance of winning on culture. "We have had a couple team members who were recruited away to other organizations," Gaunt says. "We were able to get them back here because they enjoyed our culture and our team."
"It matters to people for their manager to understand that they have things going on in their life besides what's going on in this building. I've found that when you build trust with people, they'll always want to do their best."
— Joe Gaunt, Chief Operating Officer of Ollis/Akers/Arney
Employee ownership is at the heart of that culture. Team members at Ollis are employee-owners. This means they all have a real stake in the outcome, and this stake has become a bond among the team. It also affects the way Ollis evaluates potential employees—with character at the center of the conversation.
As Gaunt puts it: "If you're trying to create a good culture, get your hiring practices in order and understand the type of people you want to have in your organization. None of the other things matter if you've filled the building with people who are toxic and don't work well together."
Once you've got those good people in the building, Gaunt says it's crucial to lead with empathy. "It matters to people for their manager to understand that they have things going on in their life besides what's going on in this building," Gaunt says. "I've found that when you build trust with people, they'll always want to do their best."