Best Places to Work
1. JMARK
Find out how JMARK came in at the top of the list for Best Places to Work 2023 in the Large Employer category.
by Lucie Amberg
Sep 2023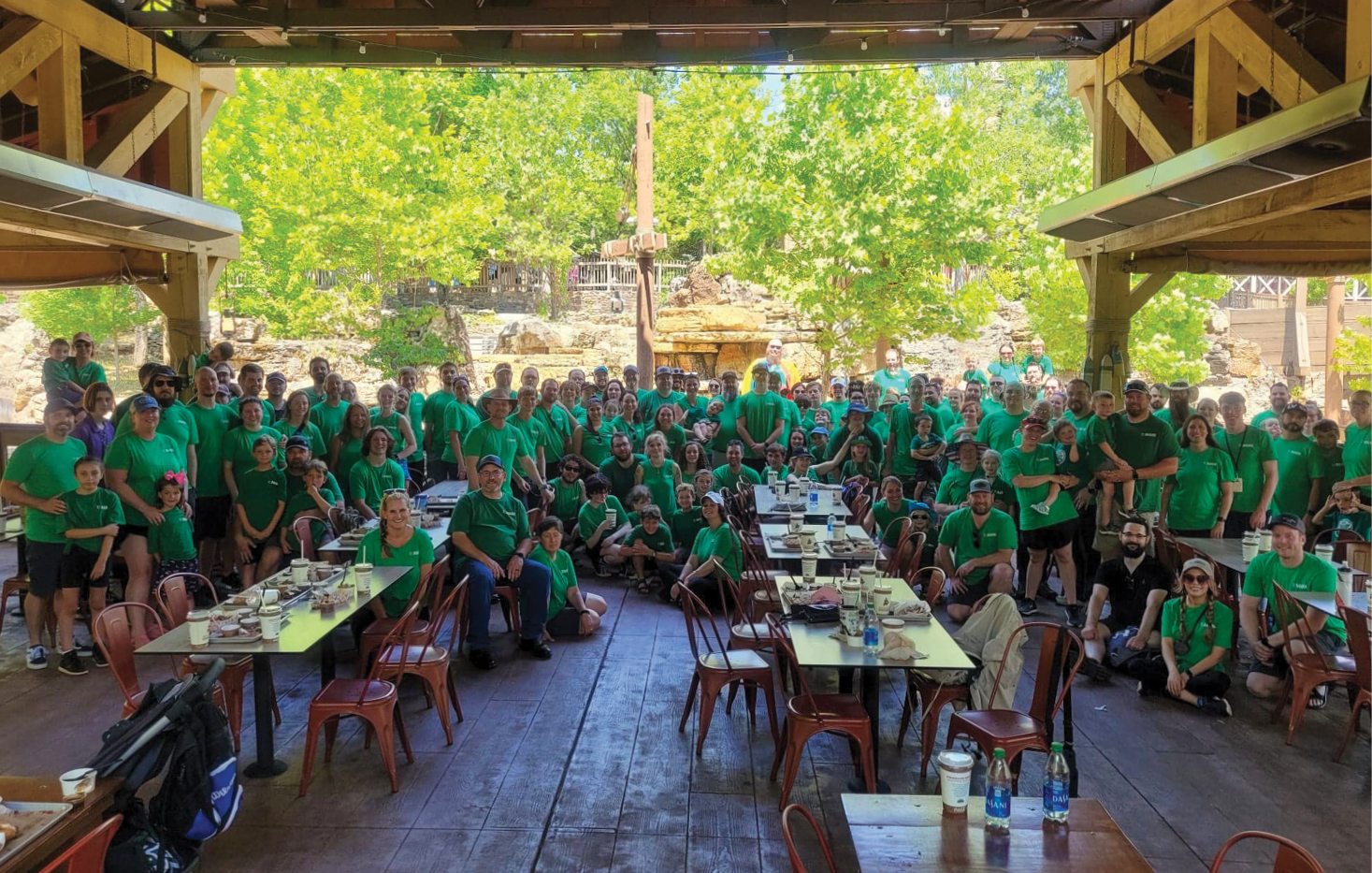 In JMARK's industry—managed services—competition for talent is fierce. But this hasn't changed the way JMARK hires new employees for its team.
CEO Thomas H. Douglas says that when his company is filling a position, "we go through an average of eight people before we find one. We don't shy away from saying 'no' just because we need a butt in the seat." They get to be selective because the entire team wants to maintain the good working environment and culture at JMARK. "The team's perspective is: 'We'll wait for the right person,'" Douglas says. "To have people give us permission to be picky is just tremendous."
It probably comes down to JMARK's culture, which Douglas says is based on respect. Everyone operates on a philosophy they call "downstream." It's the awareness that when one unit finishes with a product or process, they're handing it downstream to their colleagues. "And we have to make sure that people are handed things that set them up for success," Douglas says.
"Generally speaking, good people want to do good work, so it's up to us as leaders to put good people in place."
— Thomas H. Douglas, CEO of JMARK
When things aren't going smoothly, respect plays an important role too. "What does it mean to create an environment where someone who's been here for six months can come up to their supervisor and say, 'I made a mistake'?" Douglas asks. "Or, 'You made a mistake.' Or, 'One of my peers is hurting the team,' and not worry about repercussions." Douglas describes this concept as "psychological safety." He says it comes down to humility and a willingness to look at the facts. When you can look at the facts of a situation—and separate them from your feelings about those facts—challenges and conflicts can be resolved in ways that actually enrich company culture.
With such a strong emphasis on maintaining a healthy culture, it's no surprise that JMARK's turnover rate is low. Douglas says that it's just one-fifth of his industry's norm. And it may also be why JMARK has earned a spot on the Best Places to Work list every year since its inception—this year, coming in at number one for large employers.
For Douglas, a lot of it stems from "the gift," as he calls it—his team's permission to be picky during the hiring process. "Generally speaking, good people want to do good work, so it's up to us as leaders to put good people in place," he says.