Strategy
An Inside Look at CellARide
A former Springfield police officer started a national texting platform that is changing the automotive marketing industry.
By Rae swan Snobl
Jan 2020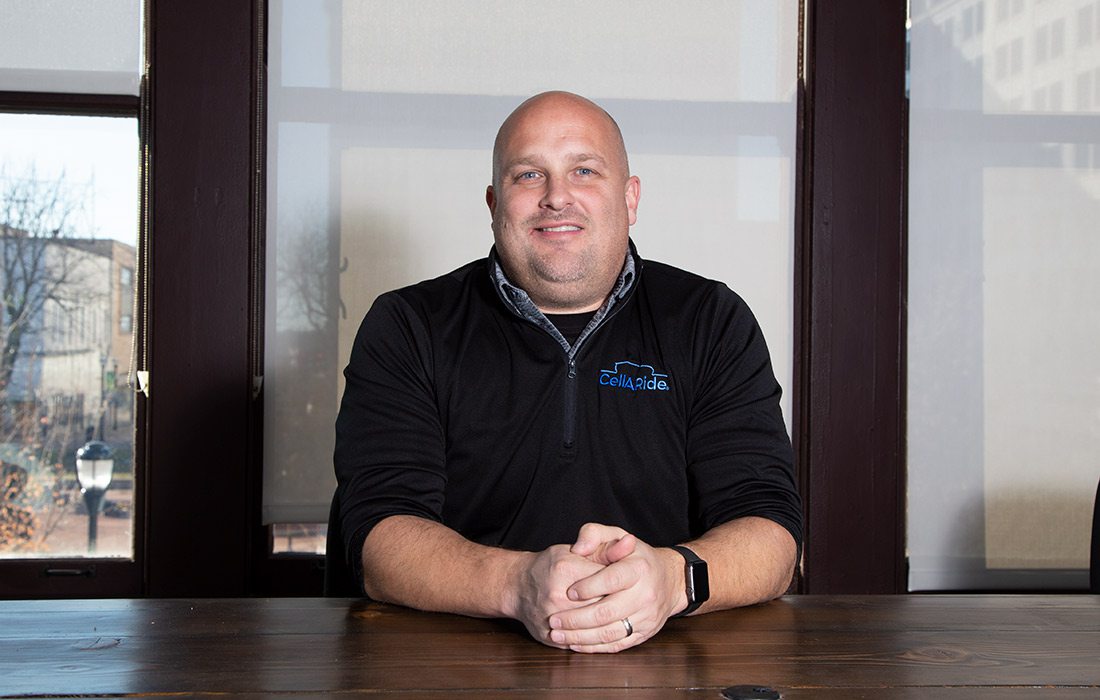 Josh Holstein likes to solve problems. Nine years ago, the Springfield Police officer-turned-entrepreneur saw a car for sale by owner and thought, "There has to be a better way to communicate information about that car without the awkward conversation." From there, the idea for CellARide was born. In 2010, Holstein designed marketing technology that uses a text messaging platform for sales and recall marketing solutions for the automotive industry. "This means streamlining information and making it on-demand using existing mobile technology already on your device, not single-use apps," Holstein says.
To build the business, Holstein formed key relationships with stakeholders. As one of the first tenants of the efactory, he utilized the collaborative environment to grow his vision. "We got connected with the founder of CARFAX, Ewin Barnett, who quickly joined our investment team," Holstein recalls. From there, 28 more investors followed and with each step of the process, the team refined their business model. "We decided to take a top-down approach to the automotive industry and became the first text message marketing product to be eligible for the General Motors marketing co-op program," Holstein says. This move led to a position as a national supplier for Toyota and several more local and regional programs.
"The process of building a company out of an idea here in the Midwest is not for the faint of heart," Holstein says. "There are moments that feel like you just won the lottery and times where you feel like you lost your best friend—sometimes happening within the same hour." Through passion and persistence, Holstein and his team continue to grow the business with new national programs launching in 2020 and new products like MyCarRecall, which helps consumers find vehicle recall information. The platform can also be adapted to other larger consumer products, which allows for expansion into new markets. "It's been quite the roller coaster," Holstein says. "We are excited about the opportunities in front of us."