Startups
Building Trailer Perk Coffee and Gaining Momentum
The Perks and Pitfalls of a mobile business.
By Ettie Berneking | Photo by Megan Backham Photography
Nov 2017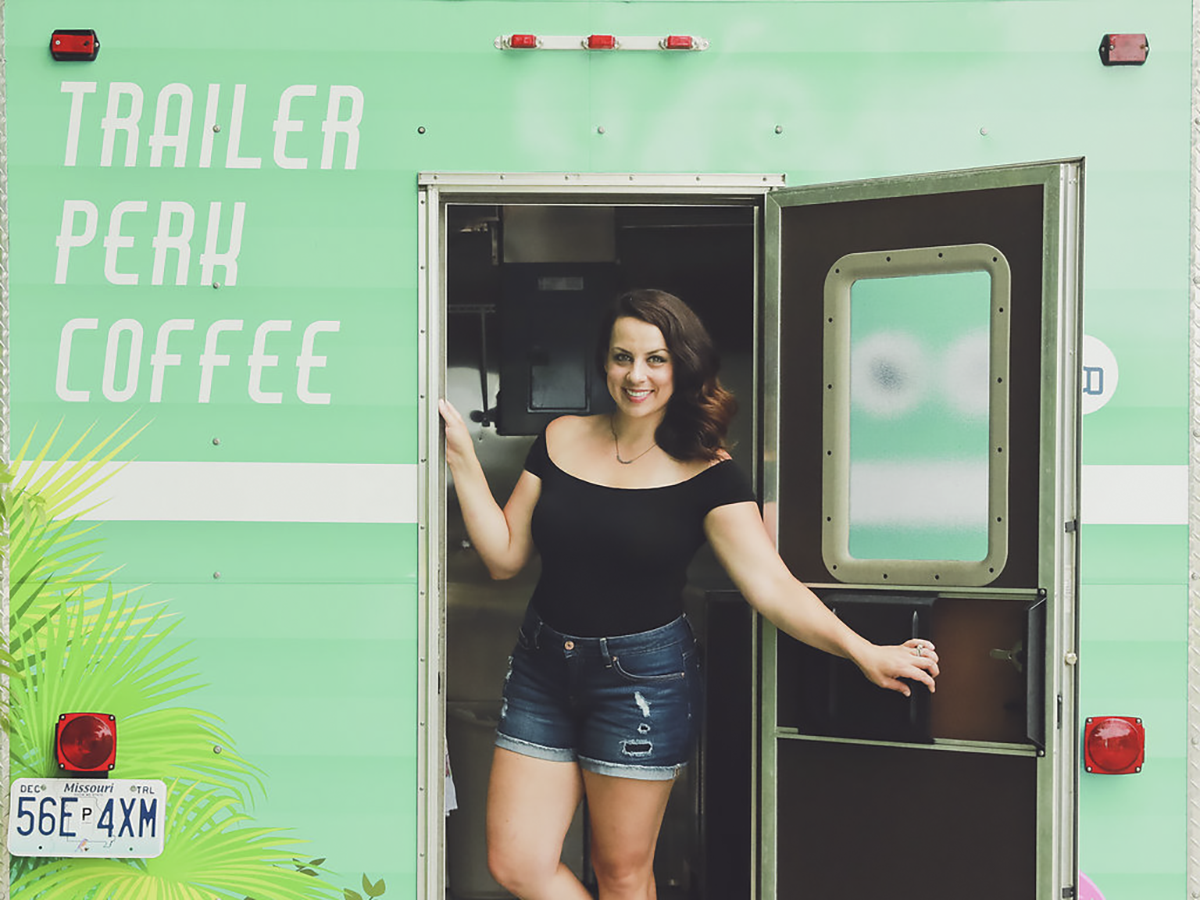 The Problem
New to Springfield, Amber Ottoson had a toddler in tow and not much time to get her morning jolt of coffee. What she needed was more drive-thru options. So in July, Ottoson launched Trailer Perk Coffee, a brightly colored mobile coffee truck that motors around Springfield and sets up shop at the Greater Springfield Farmers Market on Tuesdays, Thursdays and Saturdays.


The Big Idea
Deciding to go mobile was surprisingly easy. For starters, Ottoson saw similar business models work in her hometown of Spokane, Washington, where drive-thru coffee huts pepper street corners. She also knew she didn't want to take the financial leap required for a brick and mortar location. If she couldn't open a neighborhood coffee hut just yet, an 8-by-10-foot coffee trailer was the next best thing.


The Learning Curve
Before opening the business, Ottoson designed the layout of the trailer's interior to make sure all 4,000 pounds were evenly distributed. "She's a beefy little thing," Ottoson says. "You learn about hitches and tongue weight." She also found a storage place with RV plug-ins to keep the trailer's refrigerators running all night.
All that aside, the biggest hurdle was building up a following. "That's the downfall with mobile vending," Ottoson says. "Customers need a place where they know they can find you." To solve that problem, Ottoson wrapped the trailer in bright colors and a 6-foot flamingo to draw attention and used the Greater Springfield Farmers Market as a home base. "The market has been such a wonderful experience," she says. "It's a great marketing tool. People will recommend you because they have firsthand experience with you."


The Takeaways
Her hard work is paying off. Market days bring a steady stream of regulars, and she has a booked schedule of catering events. But Ottoson is still working to nail down her spot in Springfield. "I still have to prove that I can make a great cup of coffee out of a trailer," she says. "But this is my jumping off point, and right now, I'm focused on making this the best little trailer it can be."