Startups
Doug Cramer and Tyler Drenon Are Teaming Up to Use Virtual Reality to Predict Flash Flooding
Doug Cramer from the National Weather Service and Tyler Drenon with the Innovation Lab at Missouri State University are teaming up to build an app that uses virtual reality to predict flash flooding in the Ozarks.
By Reese Radmacher
May 2020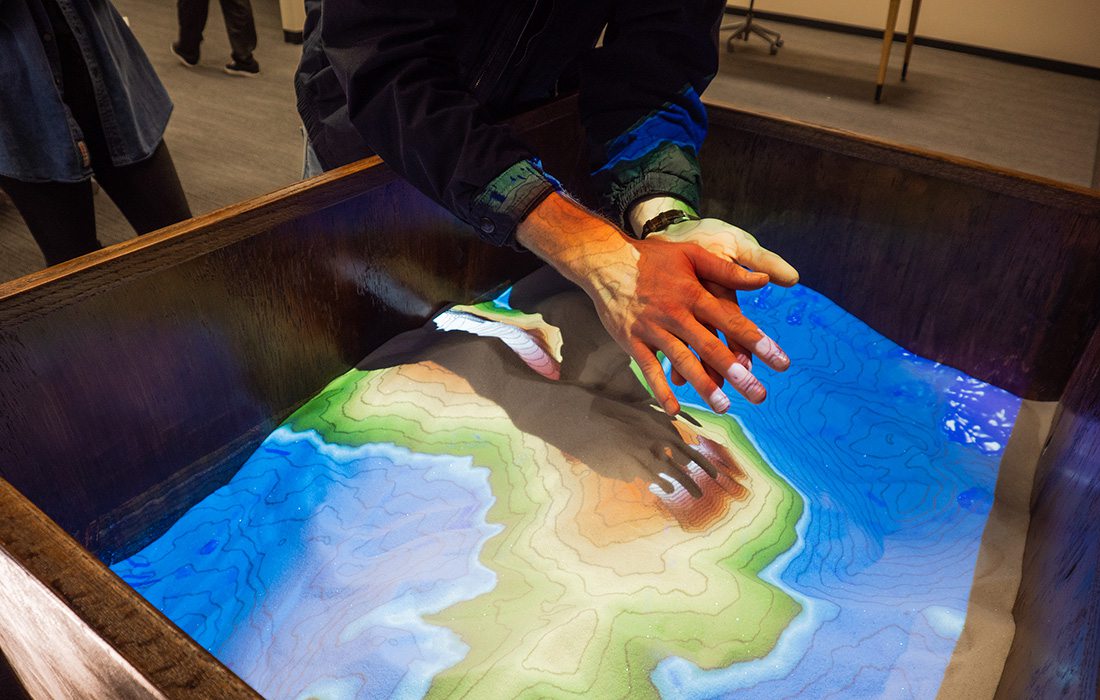 Senior Meteorologist at the National Weather Service (NWS) Doug Cramer and Innovation Strategist at Missouri State University Libaries' Innovation Center Tyler Drenon are in the early stages of developing an app that utilizes virtual reality simulation to understand and predict flash flooding in the Ozarks.
This unprecedented idea in the weather sphere came to fruition during a tour of the Innovation Lab given to Cramer and other members of Leadership Springfield. Drenon, also a member and the brains behind the lab's conception, developed the space to be tailored toward students––who will play a pivotal role in the foundational work leading up to the prototype's formation.
Cramer and others at the National Oceanic and Atmospheric Administration, along with NWS, have generated a substantial database of all the water basins in the Ozarks plateau by way of a new software that allows them to run analysis on small streams and create customized basic sheet files for the most sensitive flood points––typically low water crossings that cause fatalities annually in the Ozarks. The database was in place before the app and spurred the idea for Cramer because he saw the opportunity to visualize the data in a new way. Before the app, the data were just numbers on a page.
"It's always been difficult for the National Weather Service to pinpoint exactly where flooding is going to occur on these low-water crossings, when it will occur and then [messaging] that information out to the public," Cramer says.
Cramer and the NWS are working with Missouri State to build a VR simulation that simulates rainfall, runoff and stream rises for a flood point on Farm Road 164, where serious water rescues have taken place. Cramer says once the first build is complete and proves to be accurate, they will then construct additional simulations for other basins and flood points.
"The first step will be capturing water basins," Drenon says. "Basically we're going to be flying drones over these water basins, the actual physical location, and using a 3D modeling method called photogrammetry."
Drenon says this 3D simulation gives them immense control given the ability to view water basin shapes on both a macro and micro level. A prototype will be revealed at the National Weather Conference in September.