Meet the Maker
How Small Batch Burritos Has Generated Profit off of Breakfast Burritos
Teresa and Blake Beshore share insider knowledge for making one of their breakfast burritos.
By Ettie Berneking
Jul 2019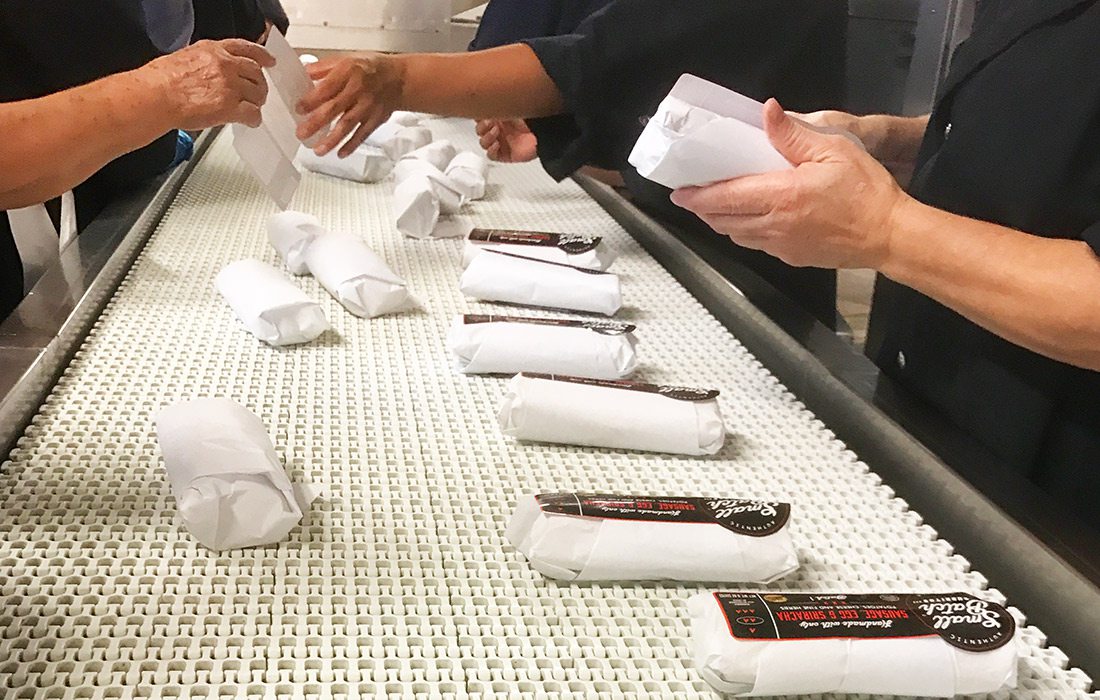 Teresa and Blake Beshore are a culinary dream team in the startup world. Teresa's background is in law, so she brings plenty of business and legal know-how to the table, while Blake is the self-described creative one. He went to culinary school, worked as a private chef, and  co-authored the book Notes From a Kitchen: A Journey Inside Culinary Obsession, which won the 2012 James Beard Award for photography. In 2017, this husband-and-wife team decided to unite their strengths and launch their own business. Their great idea—breakfast burritos.
The Beshores got the idea while living in Denver, where, as Blake describes it: "Burritos are a way of life. You have your cup of coffee in the morning, and you have your burrito." When the couple returned to Missouri—Blake hails from Joplin and Teresa is from Springfield—they decided the Queen City needed to join the burrito game. In June 2017, Teresa and Blake unveiled Small Batch Burritos—a line of handmade frozen breakfast burritos that feature high-quality ingredients and bold flavors. Instead of a brick and mortar store, the Beshores deliver their burritos to grocery stores, markets and businesses. The first hurdle Small Batch faced was re-educating consumers about frozen burritos.
"It takes some guts to say, yeah, we own a burrito company," Blake says, but he isn't shy about talking up the business. He knows customers who try a Small Batch Burrito become hooked. The key is big flavors and top-notch ingredients. Yukon gold potatoes are chef-diced and infused with special seasoning. Eggs are cooked in batches, and all that flavor gets sealed in with a drizzle of lemon juice. No preservatives needed. The whole process is done by hand. With some help in the kitchen, the Beshores can make 10,000 burritos in two days.
The next hurdle for Small Batch was distribution. To limit their risks, the Beshores decided to start at the local level. Their first orders were delivered to CoxHealth. Their first retail account was at Harter House on East Sunshine Street. "That legitimized our business," Blake says. From there, Small Batch got into Lucky's Market and Mercy Hospital, and it recently announced its arrival at Price Cutter locations. Small Batch Burritos is now in Kansas City, Joplin, Webb City, Nashville and Northern Arkansas. "Starting local gave us the ability to get to know the customer," Teresa says. What she and Blake learned was that customers wanted a smaller burrito for a smaller price. The first round of burritos weighed 8 ounces and rang in at $5.99. When customers said the half-pound burritos were too filling for breakfast, Small Batch released a smaller 7-ounce burrito priced at $3.99. 
The Beshores also learned their customers are more diverse than they expected. They're parents heading to soccer games, senior citizens who are tired of cooking, hungry farmers and even hunters who keep their piping hot burrito warm in their Yeti thermos. "Who would have thought Yeti would be a good burrito partner," Blake says. 
Though the company would not share its financials, the Beshores are planning to expand their menu this year with breakfast bowls that will include cauliflower rice and lunch burritos. They're also negotiating with a national grocery chain. Just goes to show that the humble burrito has more market power than you might think.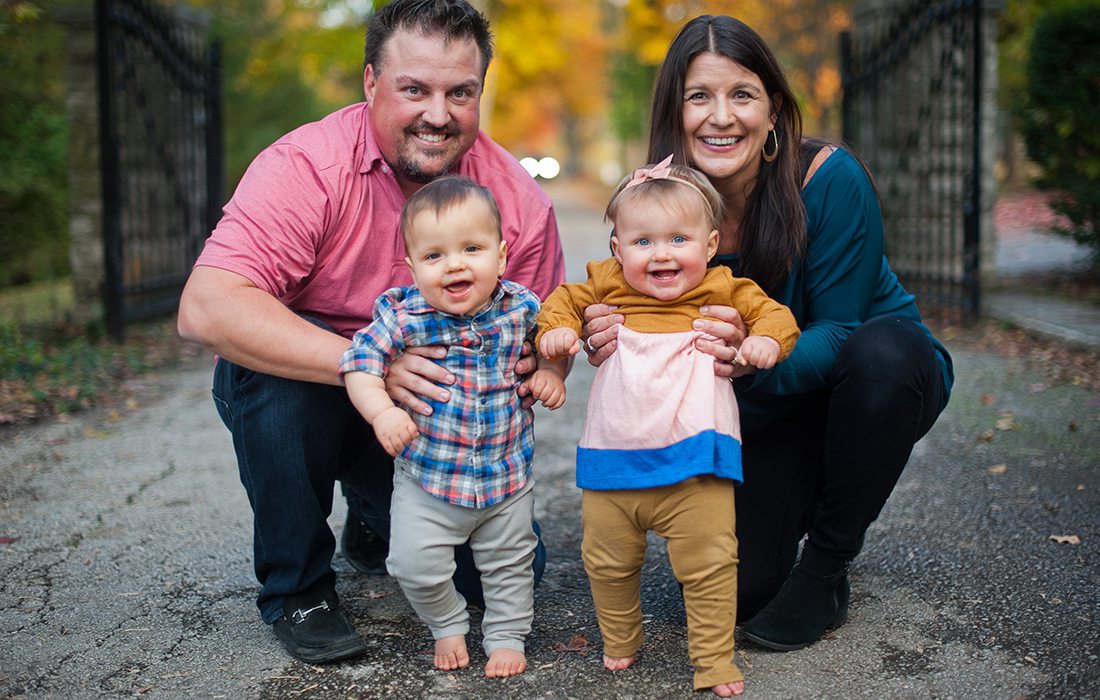 Next time you make yourself a breakfast burrito, clock it and see how long it takes you to cook, assemble and wrap your handheld meal. Then stop and think about how long it would take you to assemble 10,000 burritos. That's how many breakfast burritos the Beshores can make in a two-day run at Small Batch Burrito. It's impressive, especially considering Blake and Teresa Beshore make each burrito by hand.
The whole process starts with the tortilla. A good tortilla is key to a craveable burrito. Too large, and the filling won't compete. Too small, and you have a mess waiting to happen. Finding that perfect size was crucial to the Small Batch operation, and the Beshores found the perfect tortilla at a family-run company in Denver—where the couple was first inspired to launch their burrito business. 
With the tortillas ready to be filled, Blake gets to work seasoning the chef diced yukon gold potatoes. "That's another thing that separates us from the competition, Blake says. "We don't use russets, and we do chef-cuts on the potatoes. They're perfectly small diced, so people bite into it, and there's texture. There's crunch and softness. They're craveable." Once they're diced, the potatoes are ready to be cooked with Blake's secret seasoning combination. Because each burrito will be frozen with a shelf-life of one year, the flavors inside that tortilla have to be bold, which is why shoppers will find Small Batch Burritos laced with Sriracha, roasted red peppers, cilantro and parsley. 
As for the eggs, these too are made by hand. Large batches of burrito filling is prepped and cooked in one day, preserved with some fresh lemon juice, and set aside until day two when assembly begins. This is the fun part. With the filling chilled and ready to go, the Beshore and their team begin filling burritos by hand. Each tortilla gets a belly full of filling before it's hand rolled and sent through the nitrogen tunnel. This handy gadget freezes the burritos in a matter of seconds. That speed helps with assembly, but it also locks in moisture and prevents the formation of ice crystals, which can damage the flavor and texture of the burrito. Once frozen, each burrito is hand wrapped in butcher paper and adorned with a sticker featuring the Small Batch Burrito logo so that it's ready to ship.
Date Opened: June 2017
Number of Employees: 2
From Mind to Market: seven months
Most Popular Item: Sausage, egg and Sriracha 
Maker's Choice: Sausage, egg and Sriracha