Strategy
How One Father and Son Team Plan to Take Their Plumbing Invention Nationwide
Doug Harris and his son Logan developed a plumbing innovation that won them $10,000 in the efactory's pitch contest. Now, they aim to take this locally made product nationwide.
By Jamie Thomas
Jan 2021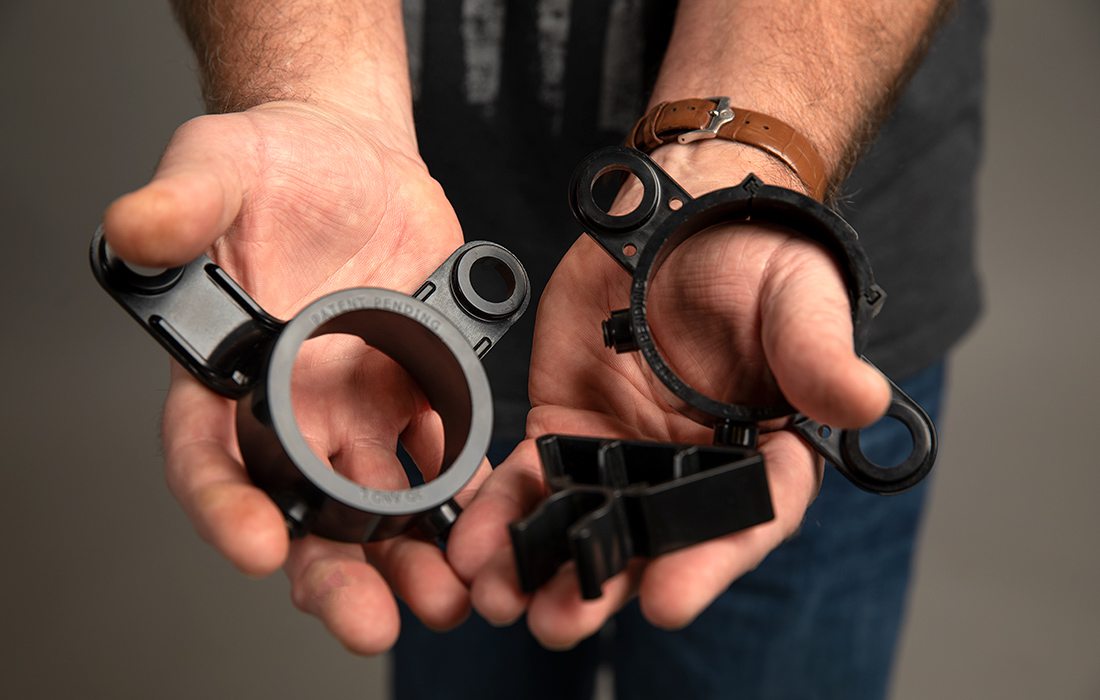 The Problem
"We were just trying to make a better system," says Doug Harris, owner of 3D&L and Missouri Plumbing Crew. "About two and a half years ago, we had a job at Silver Dollar City." Harris and his crew would always use copper pipes, which he found reliable and easy to make look professional. "That's pretty much a requirement for me and my guys." For this particular job, however, Harris—who has been in the plumbing industry for over 30 years and has owned Missouri Plumbing Crew for 25 of them—had been asked to use PEX tubing, a type of polyethylene piping. To Harris, PEX tubing can easily look amateur if not properly installed.
The Big Idea
Harris and his son, part-owner Logan Harris, wanted to develop a support system to help in the installation of PEX-based plumbing systems, improving job efficiency, speed and appearance."We set out to make a support [for PEX tubing] that looks good." Harris says.
The Learning Curve
Harris and his son bought a 3D printer with a free trial of Fusion 360 software and set about learning how to use it from scratch. "Neither one of us knew anything about it," says Harris. "I would sketch it out in 2D in about two days and Logan would create it in 3D." This allowed them to develop, adapt and test prototypes themselves.
The Takeaway
In the two years since they began to develop the support brackets for PEX tubing, Harris' products have been met with glowing reviews. Since first starting with their 3D printer, Harris and his son have been selling locally, primarily to others they know in the industry. With the $10,000 from the efactory, they expect to step up production. "It [will] help pay for the shipping and our attorney for patents. We'll still have 40–50% [of that money] left to apply to marketing and getting our name and our product out there."