Small Businesses
How Dog Gone Mold Expanded Into Hauling Junk
Sometimes your next great business idea is right under your nose. That's what brothers James and Dominic Stevens realized when they started a hauling company earlier this year as a sister business to Springfield's Dog Gone Mold.
By Max Havey
Jul 2018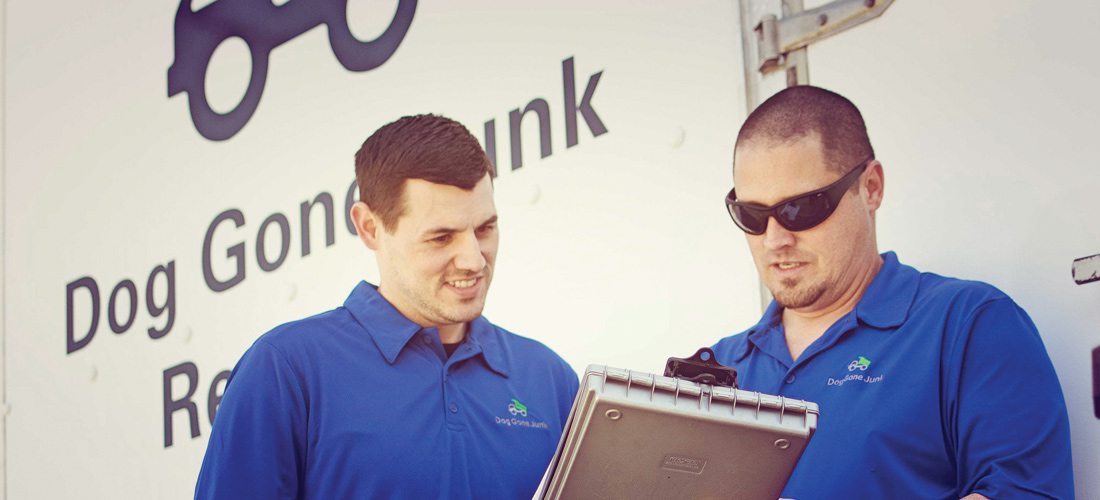 Knowing how to expand your business's scope might seem like a daunting and uncertain task, but brothers James and Dominic Stevens seem to have cracked the code. When James Stevens started mold remediation business Dog Gone Mold in 2015, he quickly realized that there was often more than mold that needed to come out of the houses he and his crew were working on. They would find leftover materials and other debris that previous contractors had left in basement crawl spaces after finishing their work. This amounted to anywhere from three to 30 bags of trash that needed to be taken out on a single job, requiring James to call and pay another company to pick it up. But this got him thinking that he could do this job just as efficiently in-house and save some money.

After research, James realized that Springfield could benefit from having another junk hauling company in the form of Dog Gone Junk, which opened this January. For him, it wouldn't increase his overhead significantly to get the business licensed, purchase a new truck and start taking loads to the landfill. It seemed like the simplest solution, so he brought on his brother and longtime collaborator Dominic to help run it. 

When identifying areas to vertically integrate your business, James recommends starting with regular problems or issues you're already looking to solve. "In any industry, if you're consistently running into something that matches up with what you're already doing, it just makes perfect sense to branch out," James says. Dominic notes it takes a lot of planning and forethought to understand the competition. In their case it took two months of crunching numbers and marketing prep to get off the ground.

The brothers are just scratching the surface of where they want to take the new business. As the weather improved, they received more requests for their hauling services. While they aren't totally sure what they want to tackle next, James says he always looks for ways to solve other common issues his mold remediation business runs into by adding them to his businesses' umbrella.