Family-Owned
How Plaza Shoe Store has Stayed Successful for Nearly 70 Years
Plaza Shoe Store has been in Cathy Swearengin and Mallory Pittman's family since 1951, and together the two are working to keep that legacy alive.
By Evan Greenberg
Sep 2018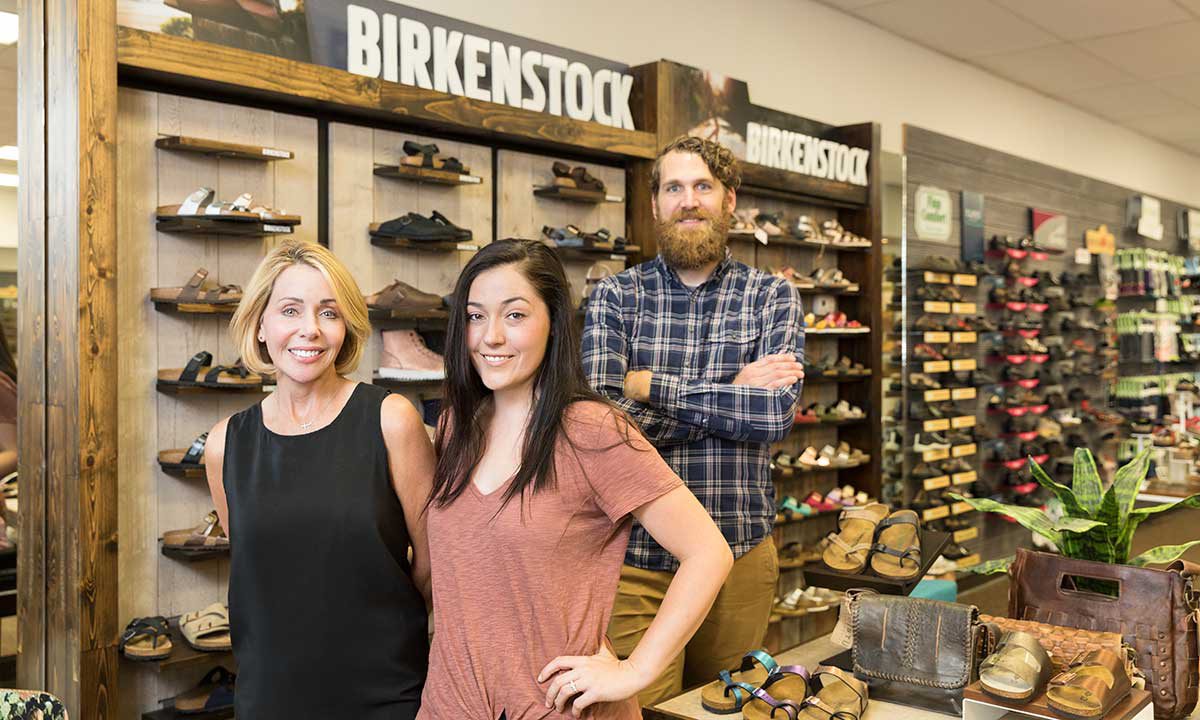 The differing ways Cathy Swearengin and Mallory Pittman got involved with Plaza Shoe Store are a reflection of the moments in time across the 67-year run of their family business. 

Swearengin was, for lack of a better word, shoehorned in. She was working at women's-only store Norene's, named after her grandmother. Norene's opened in 1982, and it became a part of her life in the form of an expectation of carrying on a family tradition. In 2004, she and her brother Tim, who was running the business, combined Norene's with the family's flagship store, Plaza Shoe Store. Swearengin assumed control in 2007.

Swearengin's daughter, Pittman, initially started working at the store under similar circumstances. There wasn't really a time when she wasn't at the store. She was working at the store in college, too, but her focus then wasn't solely on the business as she worked toward her degree in political science. She even entered grad school to pursue her master's. But the pull of the store kept weighing on her. The fact that it was eventually her decision to return to the store was important to her. "I wanted it to be a choice," Pittman says. "I wanted to choose to be here."

Since 2012, that's how it's been—mother, daughter and right-hand man Garon Todd, who has worked at the store for 14 years. The trio runs Plaza Shoe Store, each with undefined and defined responsibilities and each working together to keep alive a store entwined with the family.

As the story goes, when Norene's son Bob married, Norene went to visit her in-laws, who owned a shoe store of their own in Eldon. Norene decided that she'd like to own a store, too, and opened Plaza Shoe Store in 1951. Norene's opened around 30 years later, as the family expanded its empire in the Battlefield Mall. Plaza's original location on Glenstone Avenue and Sunshine Street remained until 2007, when Swearengin moved it into the Brentwood Shopping Center. Now, the business is set to expand again, moving next door to house more inventory. It's a move predicated by the family's success at a store that is smaller than its original location was.

"The landscape changes constantly. Customers will always respond, I think, well and positively to authenticity."
— Mallory Pittman, Manager at Plaza Shoe Store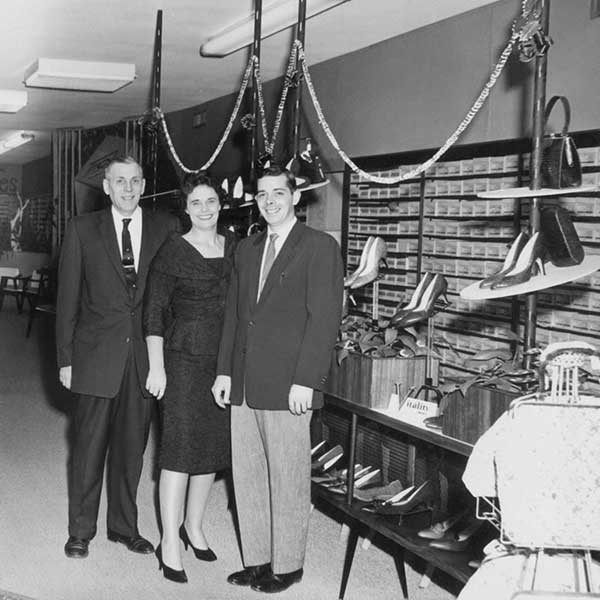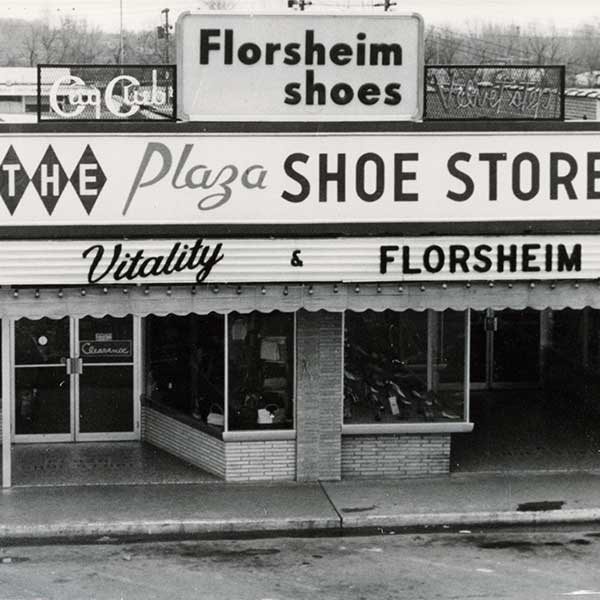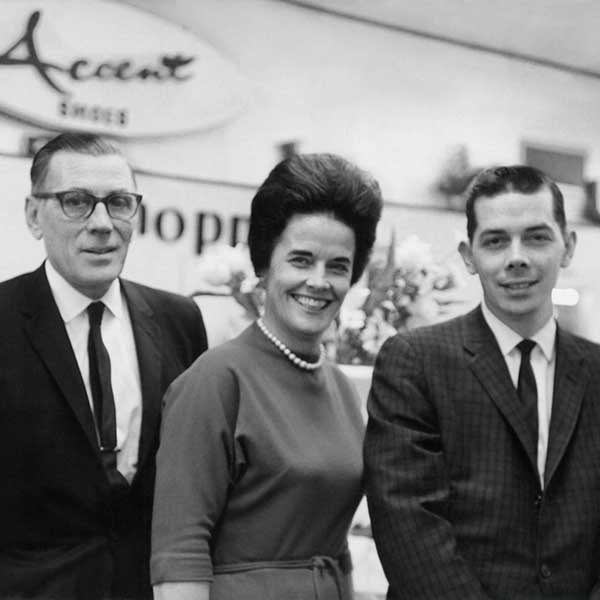 Photos courtesy Plaza Shoe Store From the beginning, Plaza Shoe Store was a family business. Today, Norene's granddaughter Cathy Swearengin owns the business and has help from her daughter Mallory Pittman.
Above all else, Swearengin says it's important to be present—both in a physical and theoretical sense. You have to show up every day, and when you do, be prepared to be patient and accommodating to customers. Todd and Pittman both emphasize listening to customers. The store places a premium on adjusting on the fly, whether that be adding Sunday hours or keeping tabs on which brands sell the best. The staff takes pride in carrying family-owned brands like Birkenstocks and finds that patrons respond positively. "Your customers vote with their dollars every day," Pittman says. 

As for the key to longevity, there's no big secret. Pittman says a willingness to adapt is important. That is especially the case for a brick-and-mortar that competes with online companies, outlet malls and all the other inhibitors that threaten Plaza Shoe Store's viability. But the store offers customers what they can't find on the internet: human interaction and the ability to see the physical products. There's value in talking to someone and trying a shoe on instead of playing an internet guessing game.

"I think sticking to your foundation is important, but you have to be open-minded," Pittman says. "The landscape changes constantly. Customers will always respond, I think, well and positively to authenticity. So I think we try to marry both: being authentic and original but also relevant. I think it's a balance, and you have to just be open-minded to any changes you want to make in your business."