Culture
The Trolley Bike Launches Charitable Giving Component
Two years after starting The Trolley Bike, Brian Ash and Cortney Little-Ash introduced the Pedal for a Purpose partnership to support local charities.
By Dru Berry
Sep 2018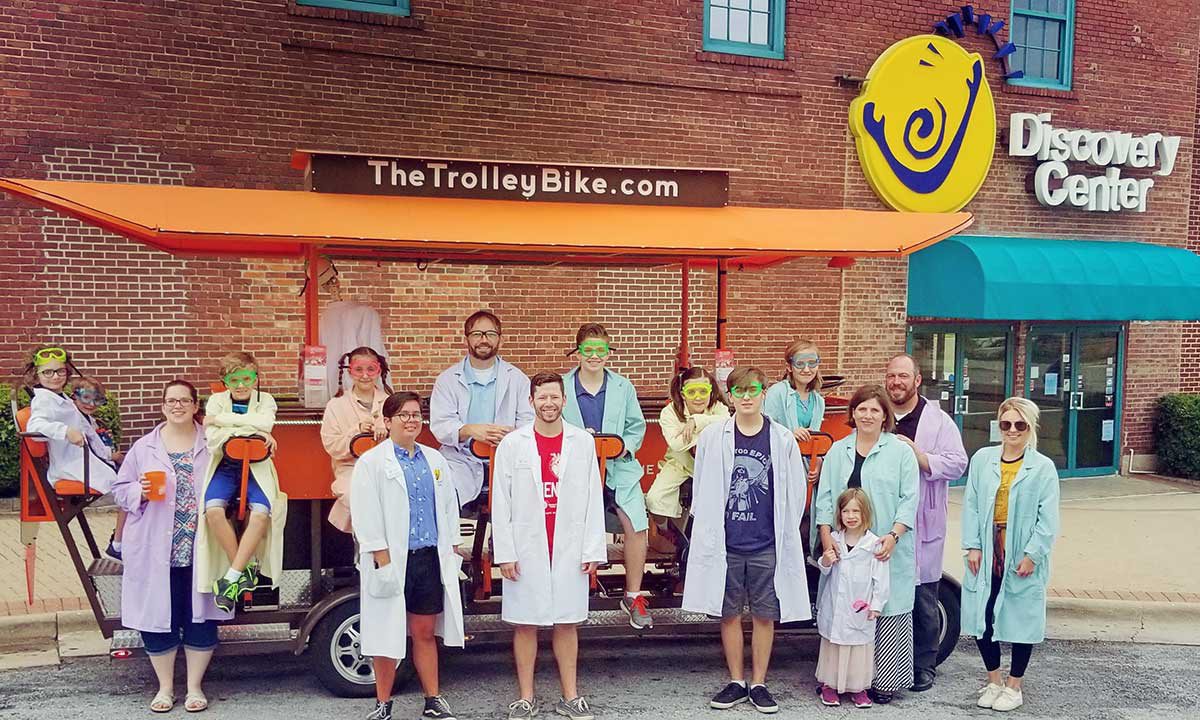 Many people have come to recognize The Trolley Bike's vibrant orange party bike traversing the streets of downtown Springfield as a sign of a good time. But Springfield's pedal-powered party is now more than a unique way to hit the town or celebrate a special occasion. Since April, the company has selected a charity each month to receive 10 percent of gift card and booked tour sales as part of its Pedal For A Purpose partnership.

Brian Ash, who co-owns The Trolley Bike with his wife, Cortney Little-Ash, drew inspiration for the program from a party bike in another city. That party bike did a limited-run fundraiser, partnering with a charity for a month. Ash believed a similar program could be an ongoing feature for his bike. "We thought it would be a good thing to give back to the community," Ash says. "It's good to have our partners help promote The Trolley Bike for us. They earn the 10 percent that we donate to them by helping encourage their supporters to come book tours and get gift certificates. We thought it was a win-win for everybody."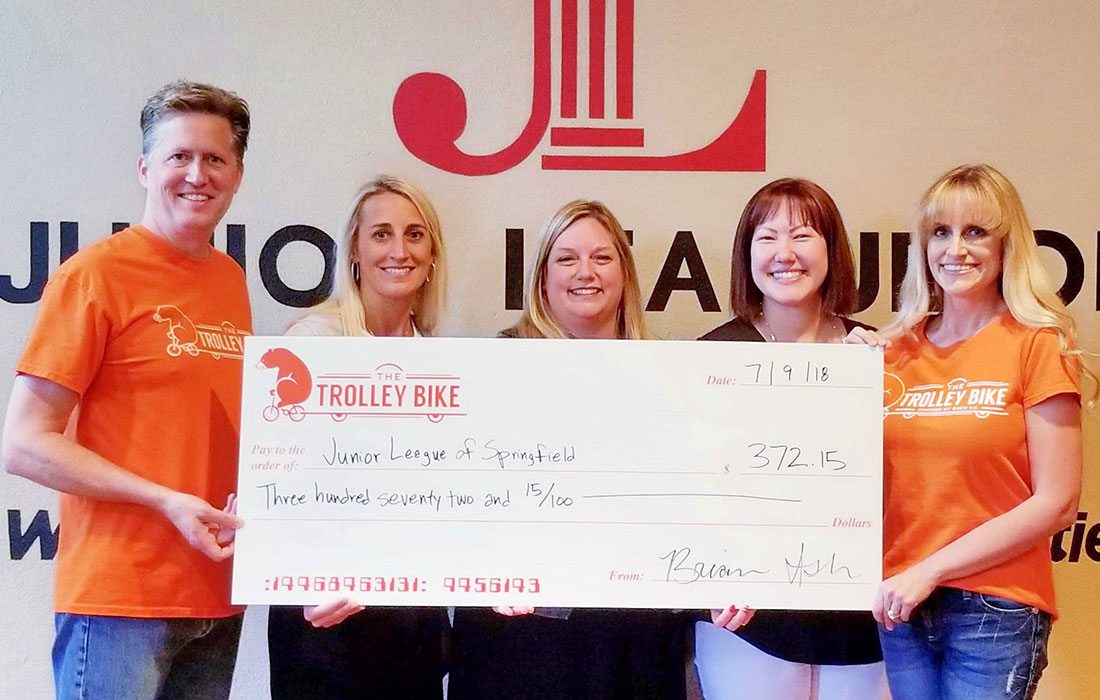 Initially, Ash reached out to about a dozen larger nonprofit organizations because he believed those would be good partnerships due to their following. After word spread, charities began approaching him, and now The Trolley Bike is booked with charities until May 2019. The donations haven't made Ash fret about his bottom line. "The way we've done the math is, whatever we give away in the 10 percent, we'll hope to make that back, if not more, by having that nonprofit spread the word to their supporters," Ash says. He says The Trolley Bike needs to book an extra tour or two to make up the difference from donating, which hasn't been an issue.

Ash believes giving back is something all businesses need to consider, citing 5 Pound Apparel and Toms Shoes as gold standards. "The consumer is happy, the business owner is happy, [and] that's kind of how everyone wins," he says.
5
Months since program began
14
Number of partner charities
$1,625.73
Amount donated at press time
2 Hours
Length of a typical tour
14
Maximum number of passengers per tour