Family-Owned
Kyle Insurance Services Inc.
Kyle Insurance Services Inc. has aided clients for decades, but the Springfield agency is adding a third generation to further its reach.
By Mike Cullinan | Photos by Brad Zweerink
Mar 2017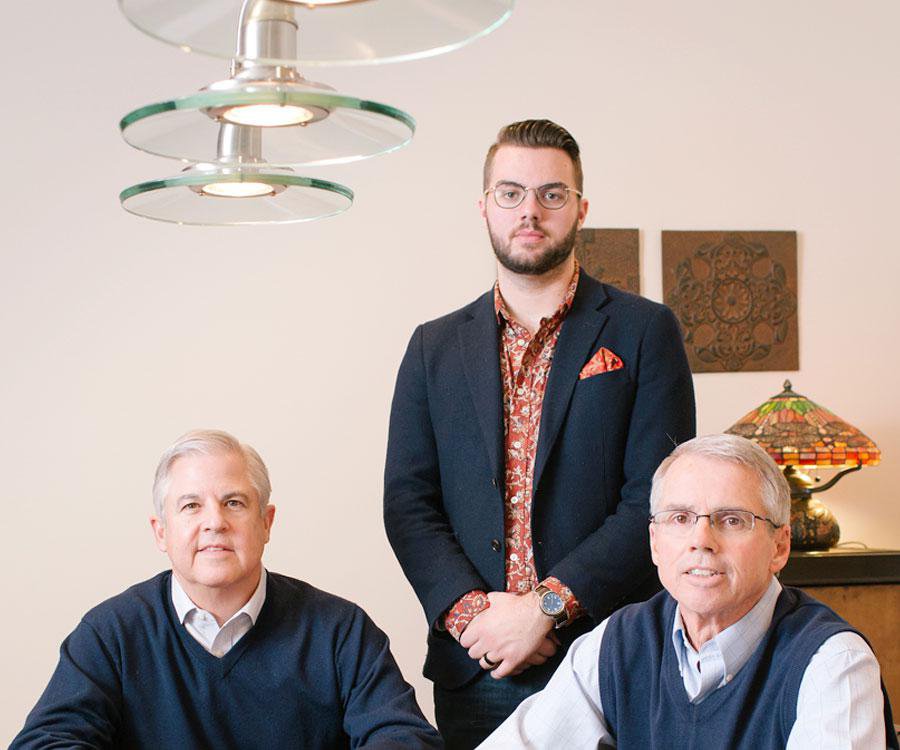 Most people don't have their career path figured out when they're 18 years old, but Kent Kyle says spending time selling life insurance with his father, Jack, set him on a road he still finds himself on four decades later. He and Rick, his older brother, both knew they wanted to work in the insurance industry. "It was a good way to not pay attention in college, knowing you were going to go into the insurance business," Kent says with a laugh. 
After several years working for Franklin Life Insurance Company, Jack and his sons eventually found themselves operating independently from the firm. That quickly led to the formation of Kyle Insurance Services Inc., which has served 417-land since 1985.
The family business has continued with the sons at the helm since Jack died in 2008. Rick, who serves as President, and Kyle, as Vice President, maintain their own list of clients, which differs from typical ownership structures. "It's not that anything coming in the door is half mine, half my brother's," Rick says. "Now we share and help each other from time to time," adding they divvy up expenses. "I think that's one of the reasons why we've gotten along so well for 40 years," he says. 
Kyle Insurance is now a third-generation agency with the part-time involvement of Kent's son, Adam. Currently a senior at Missouri State University, Adam plans to come on as full-time treasurer after graduation in May.
Just as it was between Kent and his brother, communication between Kent and his son is key to ensuring the family dynamic isn't disrupted in the office. To that end, Kent says he spoke with Adam prior to him coming on board to make it clear that he wasn't his son's boss.
"I think that's just a recipe for disaster," Kent says. "I want to be his instructor and be his counselor, and I want to help him out where I can. But eventually, I want him to be able to pay his share of the office expenses and pull his own weight."
For those looking to take charge of or even just work for their family business, Kent says you have to be sure it's a field you want to be in. Don't do it just because it's there or because you're expected to do so. "That can be disastrous if it's not a fit to your personality or your goals and dreams for life," he says.
Adam says having a strong relationship, whether it's with your father or some other family member, is essential to success in the workplace. "If Dad and I didn't have a good relationship, then this just wouldn't work out," Adam says
Still, Kent says family members shouldn't expect to just start working for a family business and survive because of their connection to the owners. "You have to hold your own," he says. "You have to earn the right to be here." 
The Kyles say there is plenty to keep them busy with the Affordable Care Act and high demand from aging baby boomers, many of whom are now enrolling in Medicare. "My business has probably more future potential than it ever has, and I've been doing this for 40 years," Kent says.
Government regulations are a challenge for insurance agencies now and tomorrow, Kent says, but he feels confident about whatever the future brings. "The insurance agency has been really good at adapting," he says. "We can roll with the punches."