Excellence in Technology
Biz 417's Excellence in Technology Awards 2017
Innovation relies on action, and no one knows that better than the 11 winners of Biz 417's Excellence in Technology Awards presented by the Association of IT Professionals of the Ozarks.
By Adrienne Donica
Mar 2017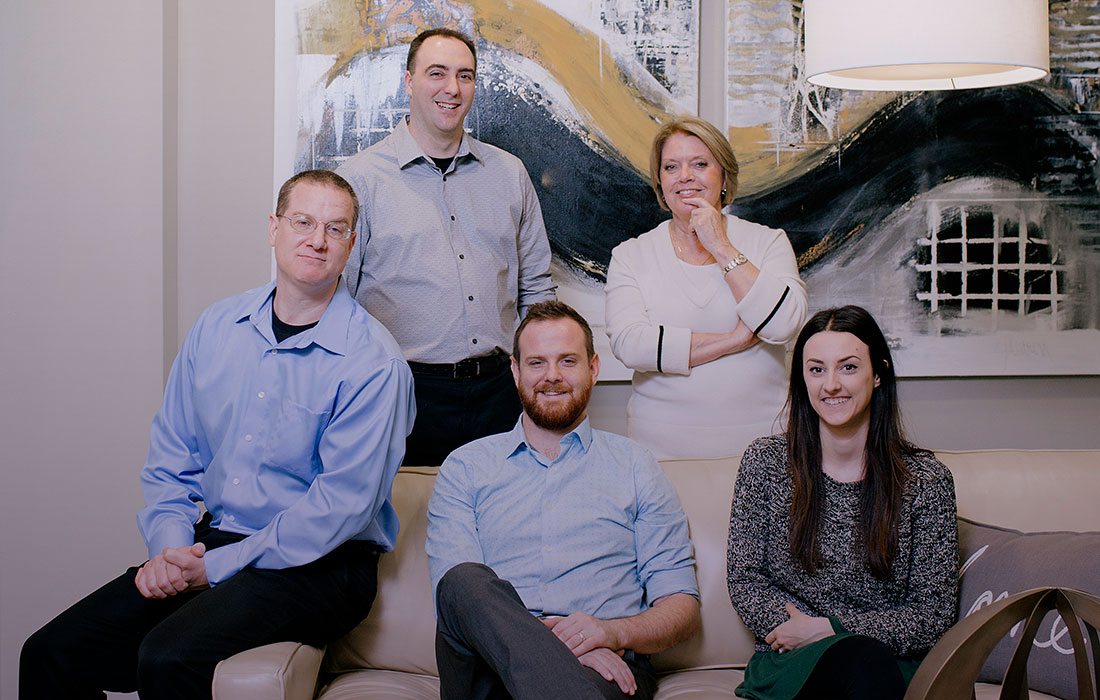 The Forward Thinkers
Enterprise Technology Award

Since 1997, Murney Associates, Realtors has been connecting its clients with the homes of their dreams. Naturally the company has some talented salespeople, and for the better half of a decade, management has been helping its agents work smarter thanks to a host of mostly proprietary software applications. 
The Murney team has produced six applications (all are free) since 2010 designed to make agents' jobs more efficient and customers' experiences more satisfying. Agents can find homes to scout more easily, access convenient yet personalized branded presentations, refresh their skills from home, manage their client relationships in real time and even process a sale without printing a single sheet of paper. Meanwhile, customers can search all properties on the market in southwest Missouri through the map-based Murney App.
"I think a new generation of homebuyers is coming onto the market and along with that a new generation of agents to join the fold at Murney," says Director of Marketing Kyle Drenon. "A focus on technology is important for those generations." Likewise, Director of IT Jim Roberts sees it as a matter of accessibility. "Every agent has their phone, so whatever we can do to get all the information they need readily accessible on their phone as well as to the client has kind of been a big push for the last couple of years," Roberts says.
Roberts has personally built three of the company's applications: the Agent Tour Module, which populates a list of nearby homes for an agent to view on behalf of buyers; the Listing Presentation tool that brands presentations with Murney logos along with an agent's information; and a paperless transaction system, which has improved communication between agents and the closing department during the processing phase of a contract. Denver-based developer Booj has also been integral to Murney's technology, helping with projects such as the customer relationship manager that agents use to keep track of their clients. 
"Online inquiries are just commonplace, so [clients] just expect to have a paperless transaction as well. They expect to have communication that's immediate, so all of those tools that allow an agent to be able to have that kind of efficiency was something we definitely needed to provide for the agents as well," says Relocation Director Daniel Call, who oversees Murney's technology initiatives.
To make sure its 470 agents are staying ahead of the competition, the company also launched the Murney Training Center in 2015. This online learning management system offers brief courses on a variety of subjects like contract writing and social media that are meant to serve as primers for longer in-person classes or refreshers for skills employees want to hone.
The team continues to work on new technologies to streamline agents' daily tasks and engage customers in new and exciting ways. "I feel like we've been ahead of the trends in the real estate game, if you will, and try to anticipate changes in the market and handle that with advanced technology," Drenon says. No doubt the innovations will just keep coming.


---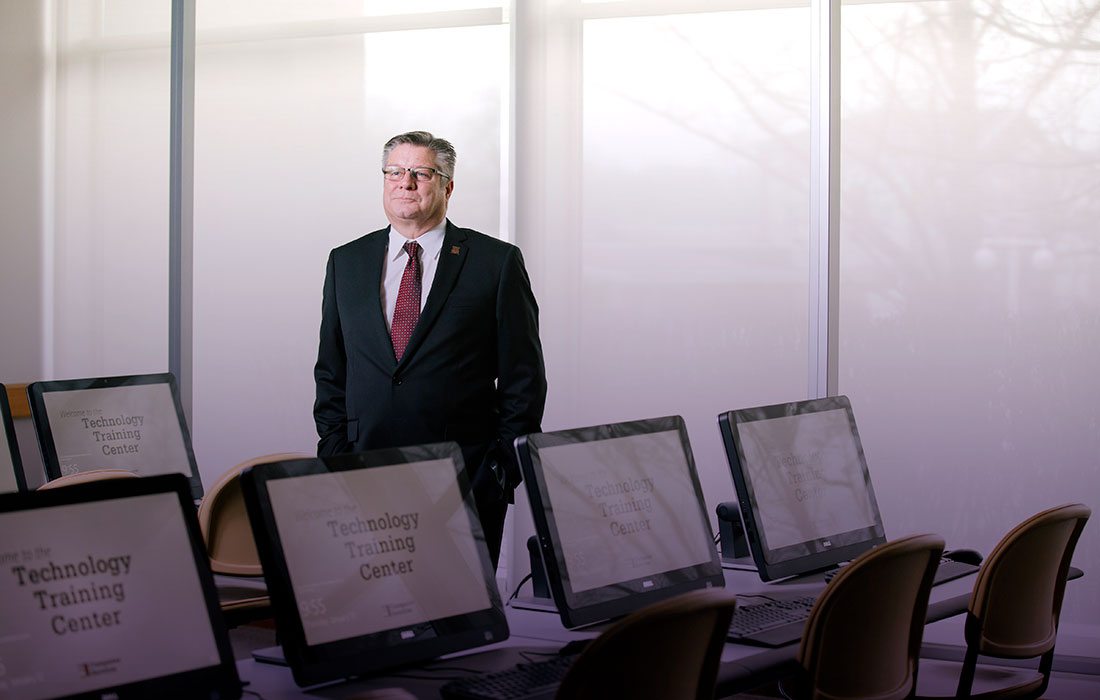 The Visionary
IT Executive of the Year

Not many people get the chance to pioneer a new department at a mid-sized university, but that's exactly where Jeff P. Morrissey finds himself. The Springfield native and chief information officer at Missouri State University heads up the system's Information Services Division, which was created in January 2016. With a 76-person staff, Morrissey is responsible for providing MSU faculty, staff and students the technology and support services they need for an effective, secure learning environment. Here's how the Central Texas College alum spends a typical Monday at the office.
6:00 a.m. Morrissey's internal alarm clock wakes him up around 6 o'clock every morning. He gets ready for the day sans coffee (he's never been a fan), and on his way out the door he grabs a breakfast sandwich to eat at the office.
7:00 a.m. Morrissey eases into the day with a little peace and quiet at his office in Cheek Hall. "No one else really gets here until 8, so that gives me an hour of some alone time," Morrissey says. "I look at my calendar, and I go through my emails and get prepped for my first set of meetings."
8:00 a.m. When the Information Services Division was created, Morrissey was added to President Clif Smart's Administrative Council. The 17-member group meets every Monday to share updates from their respective departments. Each person has so much to share, so the meeting usually lasts about two hours.
10:00 a.m. Around midmorning, Morrissey might have another meeting, but he tries to only have four hours' worth of meetings in any given day. "I try to really schedule some time every day on my calendar that I can sit and actually produce the deliverables that I need to bring to the table," he says.
11:30 a.m. Morrissey doesn't like meetings that conclude at noon or start right at 1 p.m. Instead he spends his long lunch hour eating a sack lunch at his office; chatting for a few minutes with his wife, Pam; and getting ready for his afternoon. On the rare occasion that he eats off-site, he's probably at Jimm's Steakhouse.
1:30 p.m. Morrissey meets with his leadership team, which includes the director of computer services, the director of networking and telecommunications and the information security officer. Morrissey updates them on results of the Administrative Council meeting, then they share updates from their own departments.
3:00 p.m. By midafternoon, Morrissey is ready for a change of pace. Sometimes this means walking around campus to check out a new computer lab or visiting a colleague to discuss a new initiative. "You can become very quickly a slave to your keyboard," he says. "So I tend to do a lot of interaction personally with folks and build relationships like that." Then he focuses on creating strategic plans, reviewing policy or doing research for an upcoming project.
5:00 p.m. Morrissey heads home to spend time with Pam. "I try to shut off the work world for about an hour or so," he says. The couple spends time walking their dog, golfing or doing chores before sitting down for dinner.
7:30 p.m. As much as he tries not to, Morrissey typically retreats to his home office to finish up some work. The TV in his office is on low unless he is practicing a presentation for the next day.
10:00 p.m. Morrissey ends the day by watching the 10 o'clock news on KY3 and then turns in for the night. 


---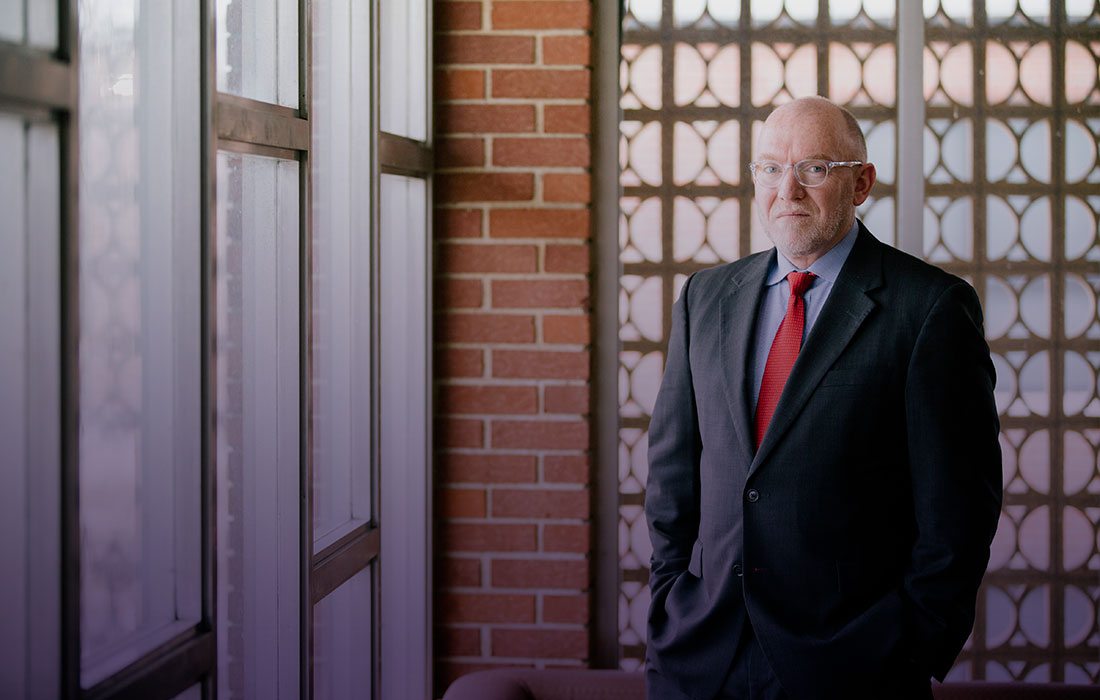 The Data Defender
Security Professional of the Year

Think about everywhere your phone goes in a day. Restaurants, hotel conference rooms, the grocery store, the gym. The list goes on, but your phone probably spends most of its time at your office. Unbeknownst to you, your phone or any other mobile device might have been compromised with harmful software, opening the door for potential hackers who are waiting to exploit you or your company. 
This is the kind of hypothetical scenario that cybersecurity expert Shannon McMurtrey warns against. "Cybersecurity's one of those areas that businesses often think of as an expense, and they want to kind of minimize and that's one of the reasons things are as dire as they are because we haven't had the investment and the resources that are needed," he says. 
McMurtrey has had an interest in the intersection between business and technology for decades. As an undergraduate at Missouri State University, he switched his major from computer information systems to marketing so he could learn how the business community could best use computers. After earning an MBA with a concentration in computer information systems, McMurtrey and his business partner, Bryan Whitaker, released a shopping cart software called Cart32 through their business, McMurtrey/Whitaker & Associates Inc. "I really learned security at Cart32," he says. "As a payments company on the internet, the bad guys were interested in our credit card data, so we had to get good at security."
In 1998, McMurtrey started teaching software classes at Missouri State. In the mid-aughts, he began teaching a cybersecurity course and went on to create the university's online cybersecurity graduate program, which was ranked No. 2 in the nation by Online MBA Today in 2016.
After working at MSU for almost 20 years, McMurtrey joined the faculty as an assistant professor at Drury University this past July where he also expanded the curriculum with a cybersecurity leadership certificate geared toward businesspeople and others regardless of technical knowledge. "[Business leaders and technology users] have a deep understanding of risk on a lot of different levels, but they don't understand cyber risk almost at all," he says. "So that's really what we're trying to address."
Protecting your business starts with what McMurtrey calls "basic cyber hygiene." This entails practices such as password protecting all your devices with long, unique passkeys; using two-factor authentication; not clicking on suspicious links in emails and installing software updates, which are usually security-related, as they become available. "The thing is, you just don't want to be the slowest gazelle in the jungle," McMurtrey says. "If you're using a thumbprint or a long password, you're harder to compromise than the next person who might not be using anything, so the bad guys are just going to move to the weakest link and that's who's going to get exploited."


---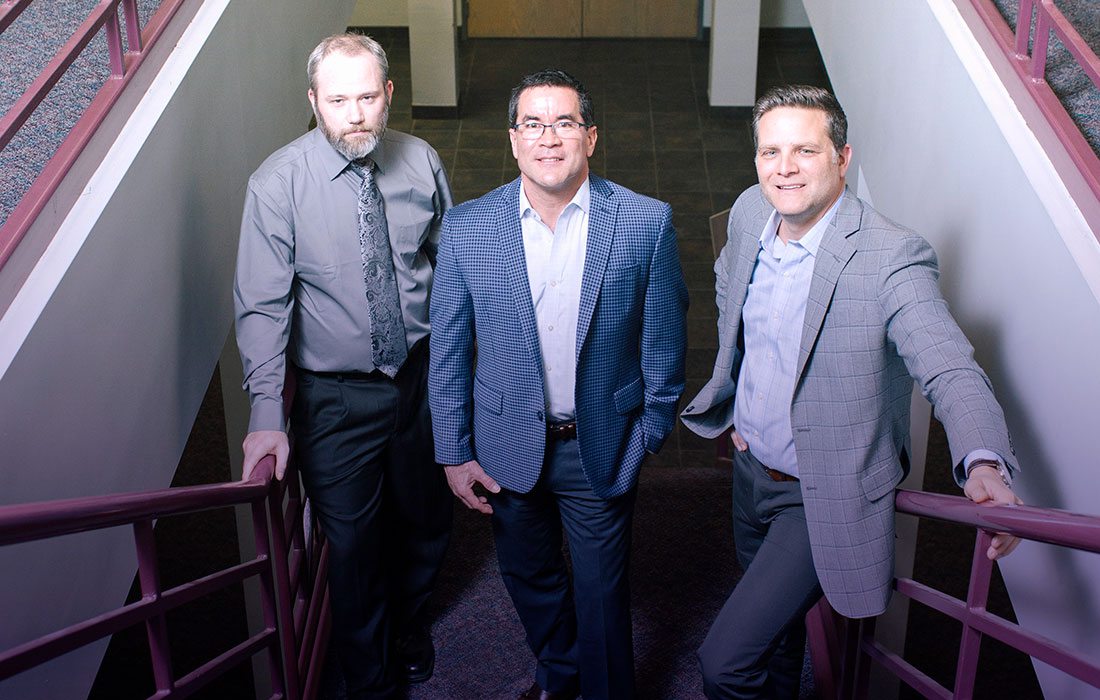 The Streamliners
Software Application Award

We don't have to tell you how many moving parts go into owning and managing a business. Marketing, sales and customer service are crucial but don't even account for producing your deliverables for clients or for creating a strong sense of collaboration among your team. And as your business scales, so do those departments and tasks. Dan Langhofer knows the feeling despite being CEO of PaperWise, a technology company built around improving efficiency in the workplace.
"Just like everybody else, I don't have one place to go to tackle this together," Langhofer says, noting that this isn't the case at hospitals where doctors and nurses see all a patient's vitals on one screen. So PaperWise set out to change that and over the course of 18 months developed ONE, a cloud-based web application that allows for increased communication within an office—and not just between employees.
"The platform is truly a communications platform that allows us to send messages and communicate to third party applications, to employees, to clients, to whoever needs to be part of that communication channel," says Director of Business Development Eric Wubbena.
Wubbena explains that most software applications, such as QuickBooks and Slack, have limited integration capacities. Because of this, employees constantly must change the platforms they're working in, which actually causes decreased productivity. Instead, ONE integrates with a company's applications and presents information in one place.
"Keep all the software you've got," Langhofer says. "We create one vantage point to be able to see the entire spectrum of a company." This means business owners and managers are better able to see broad trends and identify the actual cause of a problem instead of just putting a Band-Aid on a bottleneck.
Developed by a team of six employees, ONE uses several underlying softwares, the main one being .NET, to achieve its goal and is customizable based on a client's needs. The process begins with a business analysis by a certified PaperWise business analyst. "We talk to them about what are the challenges they have from a business perspective, and then we're able to come back and help define some of the solutions and some of the things that they're looking for," Wubbena says.
At the end of 2016, 30 companies had signed up for the monthly subscription service during a soft launch phase. In January, PaperWise officially launched the software to its 400-plus existing clients and to the public. And because of PaperWise's national reach, 417-land's technology community is helping improve offices around the country.


---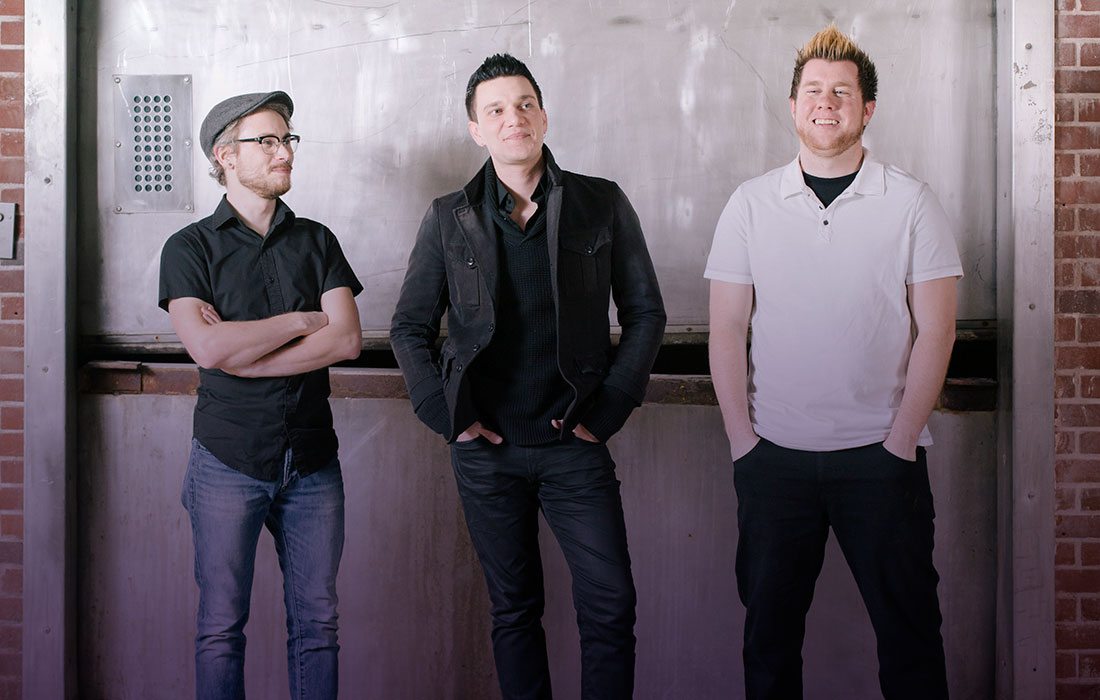 The Trail Blazers
Most Innovative Startup Award

If you've been following 417-land's startup community in the past two years, there's one name you've undoubtedly heard: Eagle Speak. The voice-activated communication and collaboration platform is the brainchild of Jason Arend and Myke Bates. The business partners have known each other for a decade, staying connected despite living in different places. That was the case a few years ago when Arend and Bates first envisioned Eagle Speak.
"We kept getting frustrated trying to explain complex and abstract ideas to each other," Arend says. Even platforms like Skype and Slack failed them. "We kept losing the nuance of whatever we were trying to convey to each other," he adds. "And we were like, 'What if we just created a virtual walkie-talkie?'" They thought they could knock out the development for the voice-activated application in a weekend but quickly got caught up with other projects, and the idea fell to the back burner.
Fast forward to 2015 when Arend and Bates were both back in Springfield and decided to participate in Startup Weekend Springfield under the impression it was a hacking event. "We weren't even necessarily planning on pitching anything," Bates recalls, but because everyone else did, they felt like they needed to as well. Their pitch for a software that acted as a "virtual walkie talkie" was received by a wholly unenthusiastic group; they got one vote for the idea but decided to pursue it anyway and managed to convinced Brandon Cash to join their team.
They spent the first half of the weekend creating a prototype instead of the recommended business plan. "A business plan doesn't make a whole lot of sense if your product is not even going to work," Bates says. Arend adds: "A lot of innovation is making these small connections that nobody else sees, but if you can't execute it and scale it, it's just an idea. It's not an innovation." At the final pitch, they pulled off a live demonstration and won first place as well as the audience choice award.
Things really started to take off after that—they won the grand prize at the SPIN66 Innovation Summit 2016 and a coveted spot in The eFactory's first accelerator cohort—but the three have been careful not to release their product before it's ready. "To succeed the experience has to be nearly flawless the first time you use it," Arend says. "The slightest bit of friction can completely turn you off, and you just turn away." 
In October 2016, they launched a private beta to 25 companies and have incorporated much of that feedback into the platform by adding capabilities such as file sharing and screen sharing. "It really kind of made us realize that Eagle Speak, which started out as just a voice communication tool, really can become a Swiss army knife of solving communication problems," Bates says. 
The company plans to launch to the public later this year and stick around 417-land. "I'm very passionate about building and fostering the tech community here," says Bates, who is also the founder of Springfield Web Devs. "When it comes to Eagle Speak, I have that same passion for wanting to employ people here and also to shine a spotlight to the rest of the tech industry that we can build just as awesome stuff. We have the talent here to build this."


---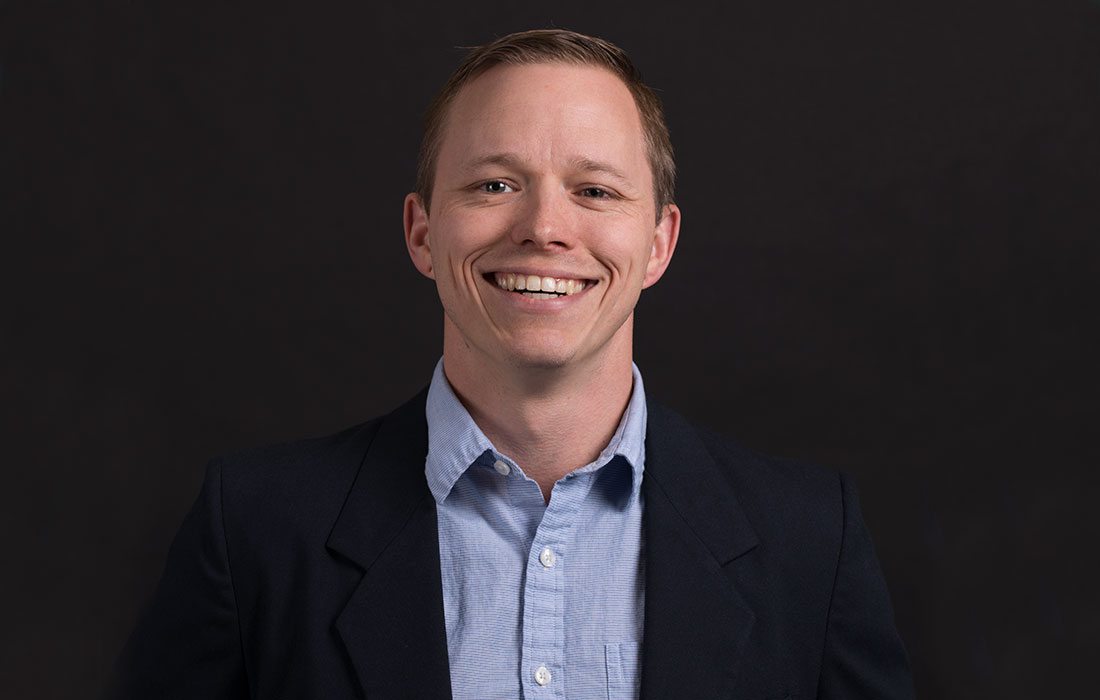 The Multitasker
Rising Star Award
"Don't be stagnant." That's one piece of advice Heath Rust offers young IT professionals just starting out in the field. If you talk with Rust for just a few minutes, this won't surprise you. The ambitious 32-year-old always has his hands in multiple projects at once and is constantly looking for his next challenge.
Rust, who grew up in Urbana, earned his Bachelor of Science in Network and Communications Management from DeVry University in Kansas City in two years and eight months. While still in school, he worked as a systems administrator for a few companies and at a computer lab at the university. He moved back to the Springfield area after graduation and has since worked at the City of Springfield, Missouri State University, CoxHealth, ITT Technical Institute and now Jack Henry & Associates as a network security engineer, supervisor for the company's Gladiator Technology. He and his team of eight engineers implement IT security for more than 750 banks and credit unions. He also has gotten involved in several local organizations and events such as MATA and Startup Weekend Springfield.
In 2007, Rust started a Managed Service Provider business, called Twisted Pair, that serves small businesses. Years later he invented T3chboard, a magnetic white board (not yet available on the market) to use for IT projects and found yet another passion: the Maker Movement. "It's a really good realm for entrepreneurs but also [for] people to prototype to maybe start a business by actually creating something and having production out of the maker space," Rust says. He and his wife, Stacy, started nonprofit DreamIT MakeIT in 2014 and since then have been working to bring a maker space to Springfield. Rust envisions the space as an area for both adults and children to learn a new trade, take risks and perform R & D for businesses. 
"Don't be scared to take those acceptable risks if it is with career or if it's with life because you never know," he says. "It could turn out to be a very positive thing." You can bet that Rust will take his own advice to keep trying new things, learning from his mistakes and following his passions.


---
The Virtual Caregivers
G.E.M. (Government, Education, Medical) Award Winner
As technology has advanced, so has the medical field's ability to engage and treat patients. Through Mercy Virtual, Mercy has been leveraging advancements to provide better care within its hospitals and clinics for more than a decade and, for the past year and a half, at patients' homes. "We want to be able to fill the gaps that happen in medicine from birth to death, no matter where the patient's at," says Mark Saxon, executive director of Mercy Virtual Ambulatory.
Mercy Virtual manages six umbrella programs that eliminate gaps in care, provide faster treatments and keep chronically ill patients out of the emergency room and intensive care unit. The latter is the goal of Engagement@Home, a program that equips patients with an Apple iPad Air 2s and other resources to track their health and remotely access services. "What the program does is [it] helps empower the patient and family through technology in a proactive manner that allows us to diagnose and treat alongside with all the traditional care management," Saxon says.
Engagement@Home launched in Washington, Missouri, in September 2015 before expanding to Springfield in July 2016 and Joplin this January. More than 450 patients have used the program, which has 370 active users. Those patients are paired with a provider team—a physician, advanced practitioner, nurse and non-clinical navigator—who monitor their progress and deliver care as needed. Mercy Virtual worked with LifeScience Technologies in Kansas City to develop the Health Insurance Portability and Accountability Act-compliant software that stores all information on a cloud-based network and double encrypts video communications. Family members can remotely access the software and participate in video conferences, and providers can set alerts for their specific roles to increase efficiency throughout the team. 
Don't expect the innovations to slow down any time soon. A pilot program is already underway to see how wearable technologies could help make Engagement@Home even more effective at preventing sick patients from cycling through the emergency room and doctors' offices only to end up where they started.


---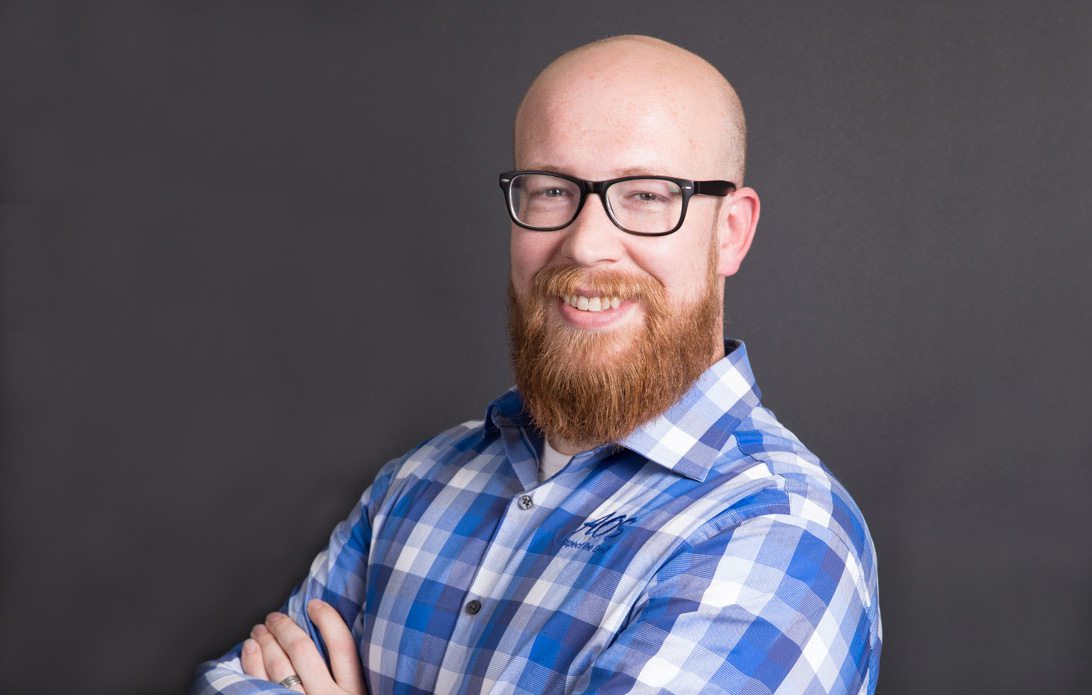 The Problem Solver
Engineer of the Year
Like many other professionals working in the technology sector, Logan Swank first became interested in computers as a kid playing video games. He began wondering about the internal processes that made the games work well and then started trying to maximize that performance. Soon enough, Swank was the computer guy in his small hometown of Roanoke, Illinois. After high school, Swank took computer classes such as networking and infrastructure building at Illinois Central College before getting a job in 2005 at Pearl Technology in Illinois. He started out in a field service position eventually progressing to a role as team lead for pre-sales design, focusing on server infrastructure.
Now a consultant at AOS, Swank isn't as hands-on as he once was. "This day and age is all about cloud," he says. "When people used to ask what I do, it used to just default to, 'I work on computers,' but [now] I don't really touch computers. So I like to tell people that I help organizations build clouds." Although it might sound simple, Swank recently has been working with clients in healthcare and finance where not having access to those clouds can have serious ramifications.
"In healthcare, technology can have a significant impact on patient care," he says. "Far beyond the usual, 'We're angry if we can't get email,' technology can impact a radiologist being able to quickly diagnose and read an image." Swank has led several projects for hospitals throughout Missouri to implement large-scale storage solutions with replication systems and other safeguards to ensure that care providers always have access to patient data despite any disasters. 
"I love solving business problems with technology," Swank says. "I like getting people excited about technology. But ultimately, I think I'm most happy troubleshooting and building solutions for organizations to solve problems. Not much beats it."


---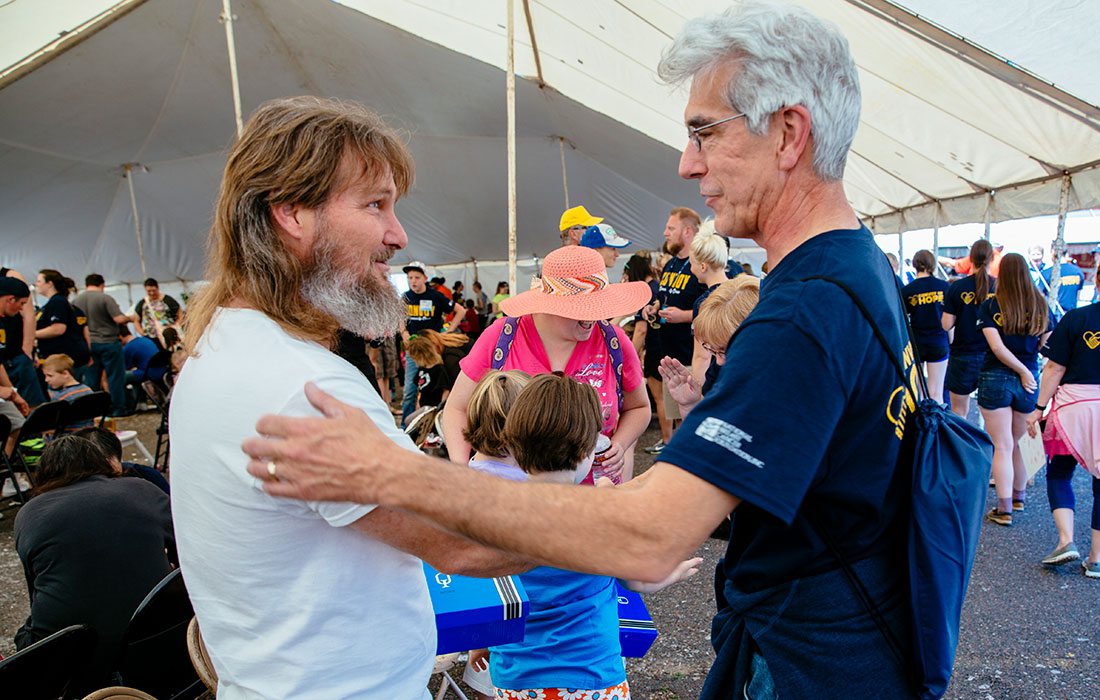 The Game Changers
Community Impact Award
Best Use of A/V Award
For 22 years, Convoy of Hope has been helping communities around the world struggling with poverty or the aftermath of a natural disaster. Staying in close communication is especially important in times of chaos and that's why the nonprofit heavily relies on technology. "I think the thing that probably has impacted us more than anything when it comes to our overall mission is the improvement in smartphones and tablets," says spokesperson Jeff Nene, adding that the internet has also been crucial. This allows Convoy of Hope to be more efficient in its aid. 
After Hurricane Katrina, Convoy of Hope teams used one satellite phone to communicate with the operations center. In contrast, when tornados ripped through the South in January, staff and volunteers in Hattiesburg, Mississippi, coordinated and expanded their efforts to parts of Georgia by using cell phones, tablets and a mifi hotspot. Convoy of Hope also has a self-sustaining 45-foot Command Center trailer complete with satellite internet, TVs and a radio network that works even when cellular technology isn't.
Other tools such as Google Maps and Google Earth help determine how trucks can access remote locations and where the best place to set up a command site is. For international aid trips, Convoy of Hope relies on inReach by Delorme, a global satellite device that can send texts, track a user's location and notify the home base of an emergency should one arise. "I think the key for us is not to be the first to use a new technology but to be following technology and then adopt it when it makes financial sense," Nene says. This strategy has allowed Convoy of Hope to avoid paying top dollar for the latest innovations while also investing in reliable technology.
Convoy of Hope has also leveraged technology in sharing its mission and impact with donors. "One of the things we discovered is people would nod their heads and say, 'Oh, you guys do nice things,' but it didn't really grab their heart or grab their attention," Nene says. That was the impetus for Story of One, which shares Convoy of Hope's impact through videos, online stories, social media and print stories. Relying on freelancers and its own in-house video and communication departments, the organization has produced more than 20 videos in the past decade. 
In that time, recording equipment has become more affordable, but viewers' attention spans have decreased. "Probably one of the biggest changes is being able to tell that story in a much shorter time frame and yet still be able to convey the emotion that you want to convey," Nene says. Still, he thinks video is a valuable medium for nonprofits. "We as an industry can get caught up in trying to tell people the big picture," Nene says. "I think part of that's necessary, but we can't forget the impact that the story of one can make on somebody's life."


---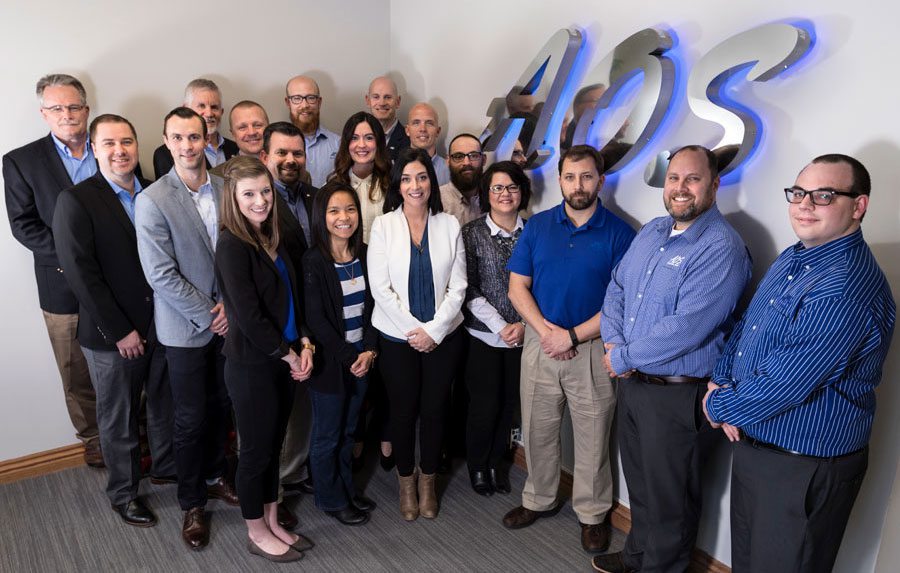 The Long-Range Planners
IT Service Provider Award

At long last, you're catching up on season six of Game of Thrones when your HBO Go account freezes. It might be a first world problem, but it's also the kind of thing that ruins your night. Now imagine the network goes down for Greene County. That'll do more than just ruin one night. Thankfully, IT consulting firm and service provider AOS makes sure this doesn't become a reality.
The family-owned business started in 1992 in Overland Park, Kansas, and has since expanded to nine states throughout the Midwest. Brad Ellingsworth and a team of three others spearheaded the development of the South Central region, which is based in Springfield and includes southwest Missouri, Arkansas and Oklahoma. AOS partners with premium manufacturers including Cisco, Dell-EMC and Microsoft to tackle infrastructure projects for clients such as security assessments, high-level data center planning and unified communications. "We kind of help them marry business problems with IT solutions," says Vice President of Sales Luke Simon. 
AOS works with many local companies and institutions such as BKD, Leggett & Platt, Greene County and local universities. The Greene County Emergency Operations Center stays online thanks to AOS in addition to a variety of other projects for the county. The company also helped Missouri State University successfully migrate its administrators' email accounts from its on-premise platform to the Office 365 cloud.
Simon says AOS has been successful here because of the camaraderie among the team. "We focus on our customer's why," Simon says. "Our account managers are essentially consultants, IT consultants, who need to truly understand why a customer needs something. If they're not asking why, they're not doing their job." This ensures that clients are getting the solutions they need to maximize their success, he says.


---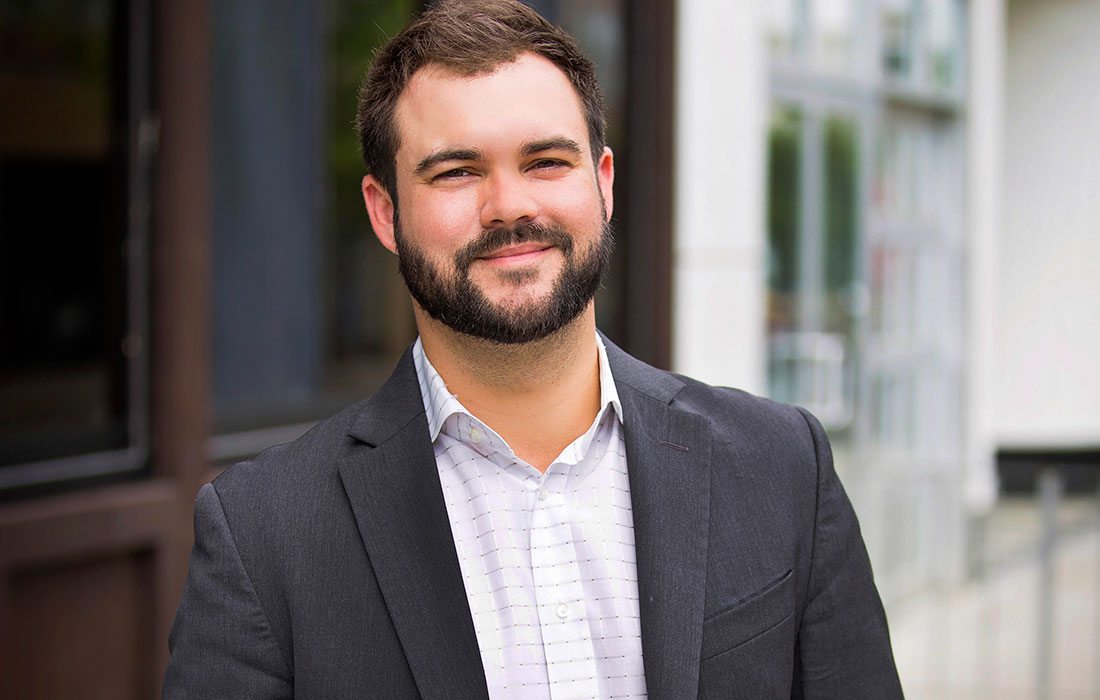 The Fighter
Customer Experience Leader Winner

Fighting for clients' needs comes naturally to Richard Reding, vice president of HCOMM Solutions. In some ways, it's in his blood. His father, Wally, has worked for CenturyLink for decades and in 2014 received the company's customer service provider award. In other ways, Reding has been primed for success. The 417-land native was a top speech and debater in high school, meaning he knows how to win a fight and can read people well. Regardless of where he learned it, the skill and overall mindset of putting customers first has been Reding's biggest asset at HCOMM.
The company serves as a third-party between clients and carriers of products and services. Because HCOMM is not a direct seller of any of its 150 vendors, Reding and the rest of his team have the advantage of offering the best solution for a client even if that means piecing one together by using products from several different carriers. "When Steven [Huxley], the president, was first courting me for this position, that was one of the things he would really stress," Reding says. "He was like, 'We work for the customers, not these carriers.' And that's a really cool part about my job, and that really attracted me, so I really take that to heart every single day."
Reding takes his client relationships seriously whether that means sending a quick status email or providing support after hours and on weekends. "For me, my job doesn't end at 5 o'clock," he says. "It ends when it ends." He's a firm proponent of over-communication and honesty. "I've been a big believer in 'Any news is better than no news,'" Reding says. "Even if you have nothing else to update them with it's way better to just let them know that you're staying on top of it." The military veteran knows the importance of reliability. "Don't be the single point of failure," he advises. Reding also knows that understanding his audience—whether it's an executive, angry customer or technology expert—is vital to his success.
And when all else fails he goes old school. "I still write handwritten notes, and I like to go see people in person and not just do the teleconference," Reding says. "Those are maybe some dying arts in business." They are also great places to start for anyone looking to up their customer relations skills.