Small Businesses
StepNpull is Opening Doors to a New Business
Ron Ely, Mike Sewell and Kelly Coddington adopted an atypical marketing strategy in the hopes of getting StepNpull off the ground.
Adrienne Donica | Photo courtesy StepNpull
Sep 2016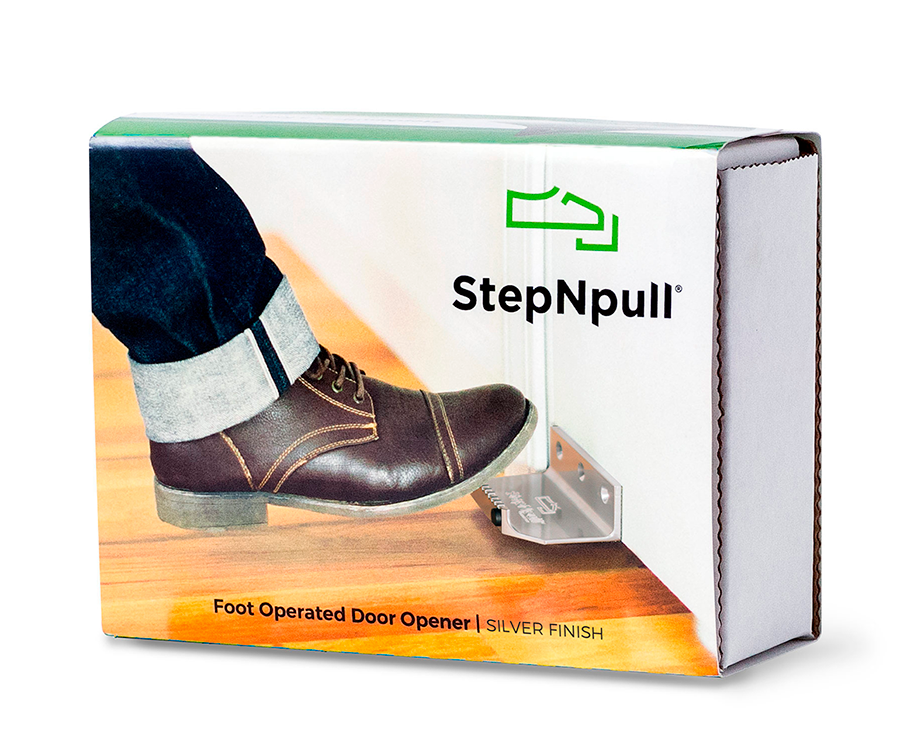 The Opportunity
Getting your foot in the door of a new industry or massive company can be hard to do. For co-workers Ron Ely, Mike Sewell and Kelly Coddington, it was inspiration for their business. "We just all noticed how people use paper towels to grab a door handle," Sewell says. "Why not figure out a way to pull the door open with your foot?" They weren't the only ones with this idea but formed KRM Innovations anyway because they thought they could create an even better design.


The Big Idea
During the engineering phase, they worked hard to create an easy-to-use product with a lower price point to discourage competition. After several prototypes, they settled on a design and named their product StepNpull. The design allows a person to use the bottom of his or her shoe to pull open a door, eliminating the need for a paper towel when people don't want to touch a dirty bathroom door handle. 


The Learning Curve
The entrepreneurs soon realized the patented product was a hard sell to potential customers. "It's such a simple idea, but it's simply complicated," Ely says. So they started giving them away to local restaurants to generate buzz. They sold to big-name clients, including Google, Anheuser-Busch, Facebook and Ford, but they wanted to convince clients to use StepNpulls at all their locations. Because it's a business-to-business product, Sewell says they needed to take a nontraditional approach.


The Strategy
Now, the 9-year-old company focuses on a three-pronged approach: awareness, acceptance and demand. They've started using Facebook and pay to boost their content so employees and customers understand their product. Previous sales prove this is a key demographic because frequently it's these people who ask for StepNpulls to be installed. Although the product has yet to be installed throughout an entire chain, Ely says they're close to reaching that goal and hitting that stage of demand. Until then, they'll continue as they always have—taking business one step at a time.