Style
My Look: Carlye Wannenmacher
As Vice President and Director of Marketing at Guaranty Bank, Carlye Wannenmacher balances trendiness with looks appropriate for a bank, all while showcasing her bright personality.
By Claire Porter
Nov 2018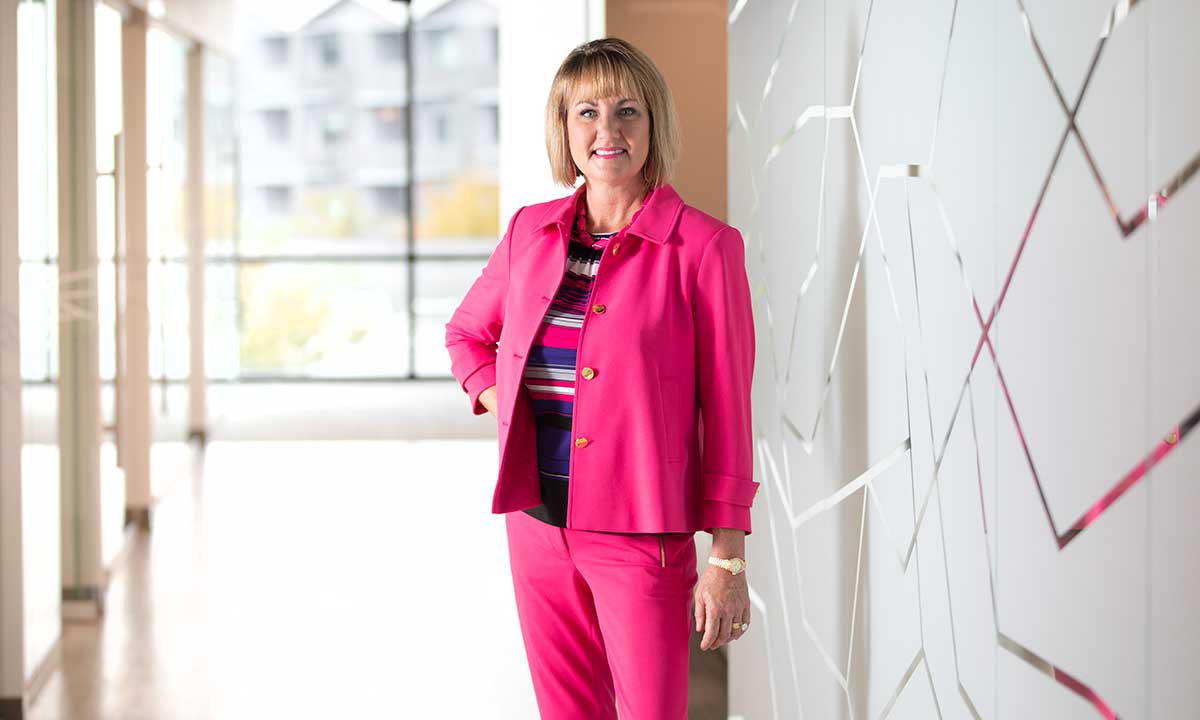 Title: Vice President/Director of Marketing at Guaranty Bank
Her Style: Conservative but stylish
As director of marketing for
Guaranty Bank
, Carlye Wannenmacher straddles two worlds with her wardrobe. In one world, the creative demands of her marketing job come with a level of self-expression and trendiness. In the other world, Wannenmacher operates in a conservative, traditional and sometimes rigid environment. But after 11 years working at Guaranty Bank, Wannenmacher has struck a balance between both worlds. She has created balance in her wardrobe that highlights her bright, personal style with more bank-appropriate outfits. 
Wannenmacher layers in style through what she calls flair—jewelry, scarves, accessories, cool shoes, anything that can add a punch of her own bright individualism to suits, button-up shirts, skirts and dress pants that fall within the bank's dress code. "I don't feel put together if I don't have earrings, my watch, bracelets and a ring on each hand," Wannenmacher says of her signature look. 
In the summer, she goes for lighter jewelry in shades of gold and silver, and she lets the bright colors of her outfit speak for themselves. Once winter weather arrives, Wannenmacher embraces bolder accessories and darker colors, which she says she gussies up with trendy jewelry as accent pieces. 
Ultimately, looking put-together and comfortable is Wannenmacher's key to wardrobe success. That includes styling her hair and putting on a fresh face of makeup. "It pays off to make an effort," she says. "If you are confident in how you look, you come off as much more confident."
Want the look? Here are some great style pieces you can pick up nearby to match Carlye.