Startups
EllieTek Owners Kali and Patrick Bowman Learn as They Go
The creators of EllieTek elaborate on their new business venture stemming from their daughter's health condition.
By Juliana Goodwin
Nov 2017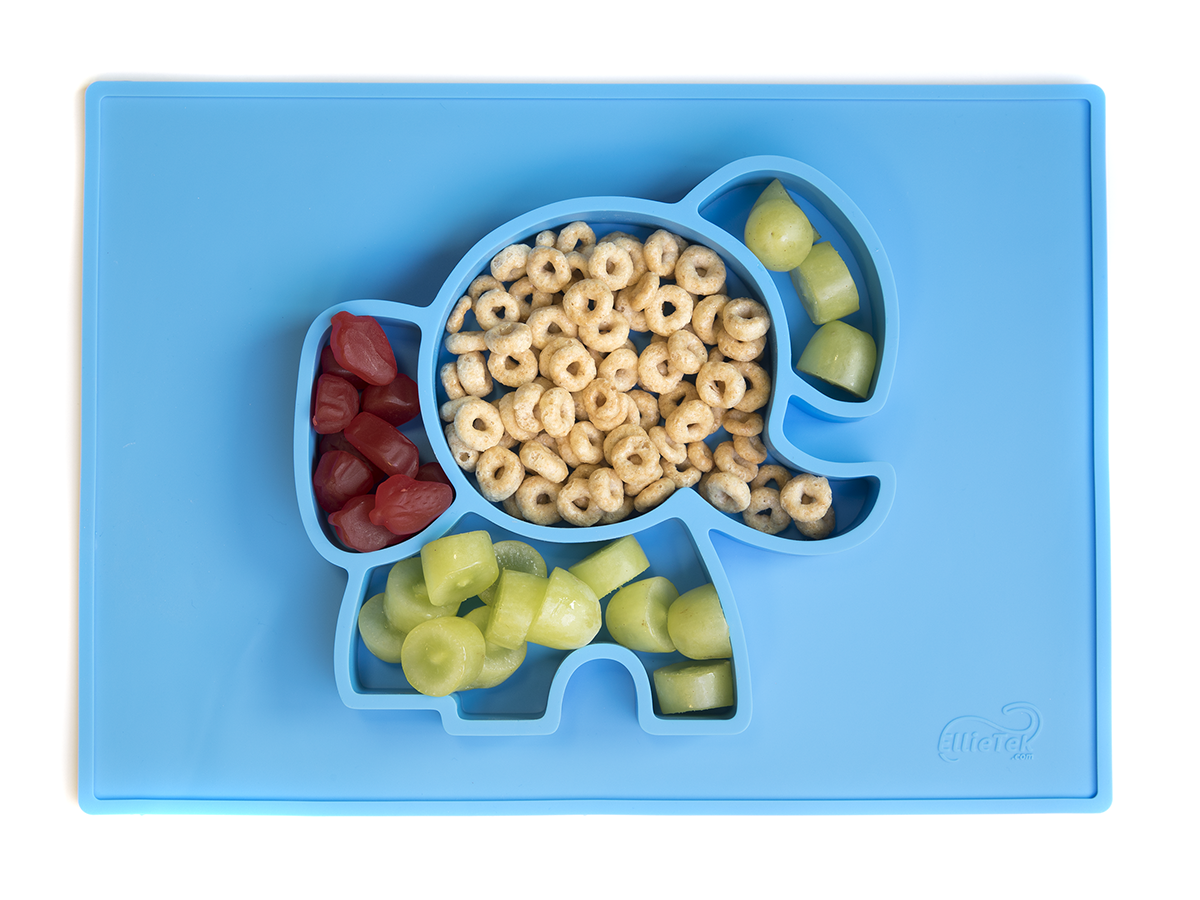 The Problem
Mealtime has always been a challenge for Ellie Bowman, daughter of Kali and Patrick Bowman. Ellie was born with 22q deletion, or DiGeorge Syndrome, a condition that causes a host of health issues such as a severe congenital heart defect and cleft palate. The cleft palate means Ellie is a slow eater and spends a lot of time in her high chair. That became the seed for the Bowmans' business, EllieTek.


The Big Idea
In October 2016, Karrie Clark, Ellie's maternal grandma, came up with the idea for what is now known as an EllieMat, a small silicone place mat for toddlers. The plate portion is an elephant outline divided into sections for food. It makes mealtime fun but also caters to children like Ellie who don't like their food to touch. "We had Ellie and her condition in mind, but we want it to be geared toward anyone," Kali says. The place mat reduces spills and messes and is easy to take to restaurants, potentially protecting kiddos from germs on the table.


The Learning Curve
From conception to execution was less than a year. Kali and her parents took online classes and found a sourcing agent in China. In June, EllieMat hit the market. The biggest challenge has been figuring out how much inventory to stock. They had an amazing launch and almost sold out in the first month, so then they placed another order but had to wait 90 days for the next shipment and had their money tied up in inventory.


The Takeaway
While they are still trying to figure out inventory and adjust to the startup world, the Bowmans hope EllieTek increases awareness of 22q deletion. To help them navigate the business challenges, they have relied on Facebook groups specific to startup businesses on Amazon, online classes and free online videos. Learning online has been effective, though perhaps not so efficient, Kali warns. "Allocate more time than you expect because there is a learning curve," she says.