Strategy
How to Thrive in a Niche Industry
Scott Neville, president of Welhener - H.B. Wall Awning, shares his secrets to maintaining success in a such a niche industry.
By Lillian Stone
May 2018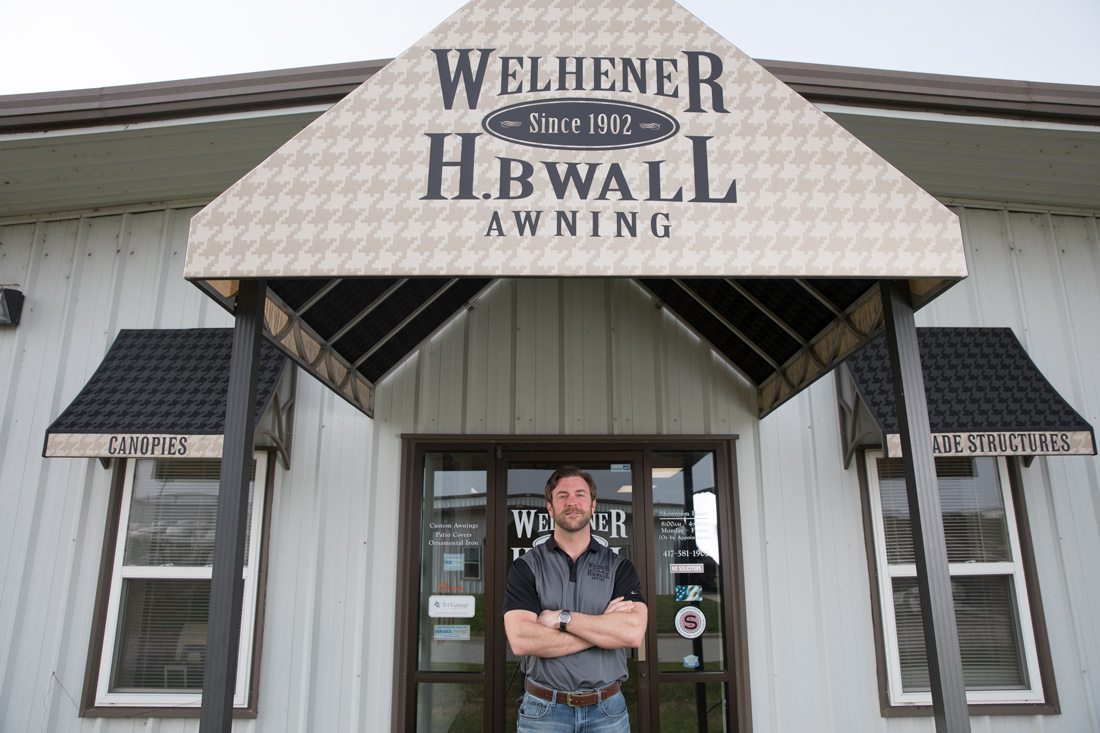 Welhener - H.B. Wall Awning is arguably one of the most niche businesses in the area. As the area's leading custom awning manufacturer, it's also one of the most successful, with roots in the early 1900s and big name clients like Domino's Pizza Inc., Chick-fil-A, Panera Bread Co., AT&T Inc. and Bass Pro Shops. We checked in with Welhener - H.B. President Scott Neville to talk about managing volume, keeping employees happy and finding success in a particular industry.

Neville, a Springfield native with a background in construction and real estate, purchased Welhener about 10 years ago. "I wanted to get my hands into a local business that was construction-based, unique and semi-specialized," he says. The Welhener name was well known in the area and dates back to 1902. Then, about four years ago, Neville purchased H.B. Wall Awning, another local company with origins in the early 1900s. He merged the companies in 2014 to form Welhener - H.B. Wall Awning. Now, the company's stellar reputation and high standards are reflected in solid relationships with all the general contractors in the 417-land area. For a highly specialized business like Welhener - H.B., that's essential. 
"Finding people who are excited and proud to work and show up every day is key."
— Scott Neville, Owner of Welhener - H.B. Wall Awning
According to Neville, the nature of a niche business can be both positive and negative. "There is building going on all over the place and all the time, but only a small portion of those projects have anything we can actually bid on," he says. "However, because we are so niche, customers tend to find us." Neville feels that maintaining those specialized customer relationships begins with transparency, which often starts with a detailed bid. "We leave no mystery as to what we are using in our construction," Neville says. He also feel strongly about using reliable materials, many of which are produced in-house to ensure quality. 

But no level of transparency or high-quality product can make up for shoddy customer service, Neville says. That's why he focuses on finding the right people for the job. "I hire people who demonstrate a willingness to be present when things are good and bad," he says. "We're going to give customers the utmost assurance that we'll do the project correctly the first time. Finding people who are excited and proud to work and show up every day is key." According to Neville, that excitement begins with helping employees know their worth. He recommends managers start by taking an active role in each and every project instead of overseeing from afar. "That includes owners and managers attending the job sites and performing labor themselves," he says. "People want to know that you're there with them on the ground—through good and bad."