Strategy
Join the Crowd with Give Ozarks Day
Community Foundation of the Ozarks' signature fundraiser, Give Ozarks Day, relies on quality partnerships and thoughtful branding.
By Julie Sedenko Davis | Photos by Aaron J. Scott
May 2017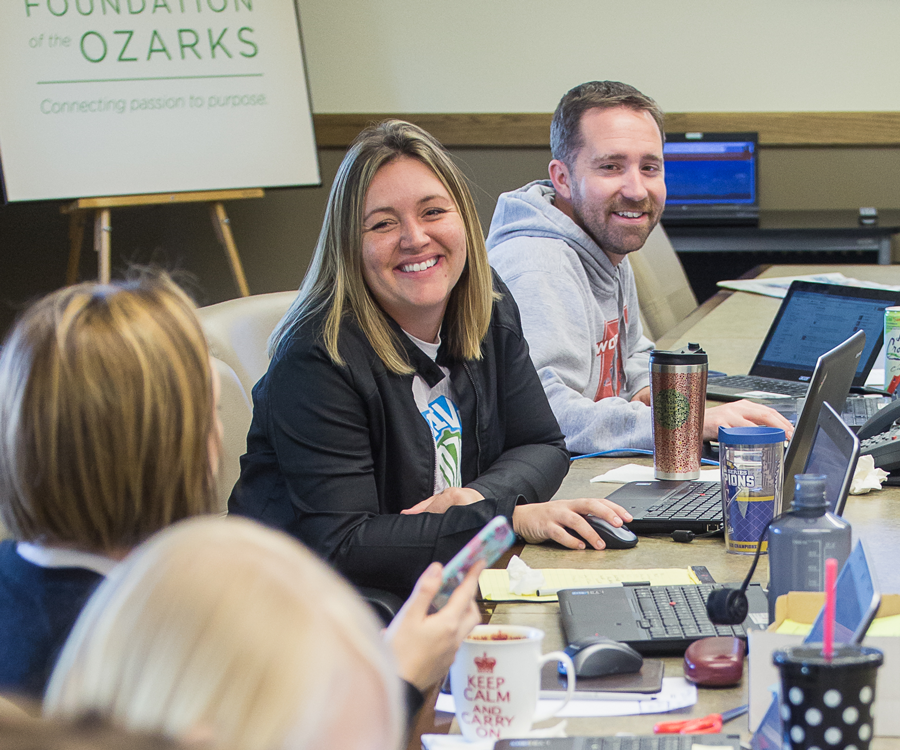 Giving is the backbone of Community Foundation of the Ozarks. In its four decades of serving central and southern Missouri, a lot has changed, including how the nonprofit raises money. Louise Knauer, CFO's senior vice president of communications and marketing, makes it her job to stay relevant in the head-spinning world of crowd-funding.
Several years ago, Knauer attended Drury University's first social media boot camp. It was there she began to envision an online giving day combined with Kickstarter-style campaigns, now known as Give Ozarks Day.
The 24-hour fundraiser nets millions of dollars in donations and brings enormous community awareness to local nonprofits. But before that could happen, the project required collaboration among several local companies. Knauer networked with classmates and others in the field, eventually hiring The Marlin Company Advertising Agency. "Marlin took us through a discovery and branding process," she says. "We had to brand the whole thing just like you'd do in a product launch.
With a clear mission established, finding the right platform became the challenge. "We wanted to do online giving but couldn't find a platform we liked," Knauer says. "We had to figure out what the toolkit would be, what the nonprofits needed." Marlin hired web development firm Mostly Serious to create exactly what CFO wanted. The organization started with a project-based plan in which CFO's partners could post a project for 45 days and set a goal. Donations in the first year were mainly from acquaintances of the nonprofits involved, but by the second year unique donors had increased by 87 percent and online giving by 74 percent.
Now CFO offers $100,000 for Give Ozarks Day endowment challenges. It also raises $100,000 for prizes awarded to agencies for various campaign achievements. The 200-plus nonprofits involved cover a spectrum of human needs, animal welfare, education, social services, arts and more. Even though Give Ozarks Day is a fundraiser, Knauer says CFO also hopes it's a starting point for continued community involvements. Although Knauer never would have predicted it, Give Ozarks Day became a million-dollar project in the first year and has continued that success thanks to careful planning, effective branding and successful collaborations with other local companies.


The Community Foundation of the Ozarks members in Marshfield held a town square event in 2015.