Style
Bag it Up
As today's tech gets sleeker and more stylish, shouldn't the ways you carry them keep up? No matter your taste, 417-land shops have bags to tote all your gear without compromising your unique style.
By Claire Porter | Photo by Brandon Alms
Mar 2016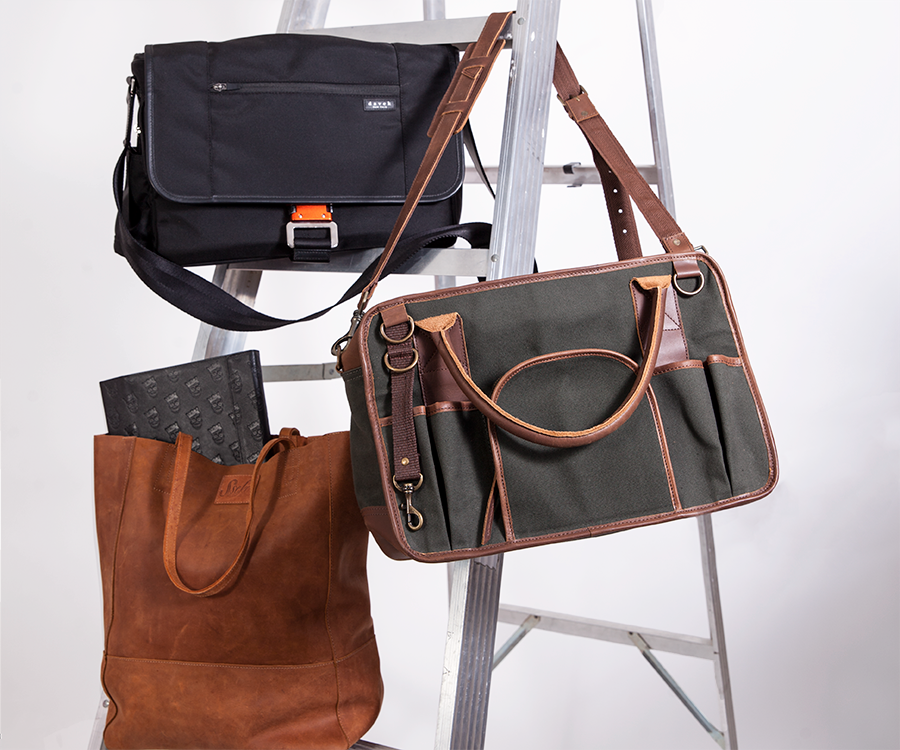 Bag 1: Sturdy Style  
Go heavy-duty with this Davek New York Messenger Bag ($295, Blackwells). The orange aerial hang-glider buckle keeps your gear locked tight inside a tough ballistic nylon shell. 


Bag 2: Rugged Classic 
Load up this Unite By Blue Sutter's Mill Tool Bag ($118, 5 Pound Apparel) for your next big presentation. The 100-percent organic waxed canvas exterior with genuine leather accents has plenty of pockets for cords and plug-ins, and the durable construction is sure to stand up to years toting laptops and files. 
 
Bag 3: Luxe Leather 
This tall tote, the Sseko Safari leather bucket bag ($130, 5 Pound Apparel) can carry the most oblong of laptops. It's made of genuine leather, which can be elegant or casual, fitting any office dress code. 


Bonus 4: Sleek and Slim 
Over-the-shoulder not your style? Protect your tech with a Robert Graham leather embossed tablet case ($148, Town & County). The skulls give a punch of personality, but the black keeps it understated.