Strategy
Local Company Rethinking Basic Marketing Practice
Guerrilla Signs wants to change the way companies market their products.
By Evan Greenberg
Jul 2018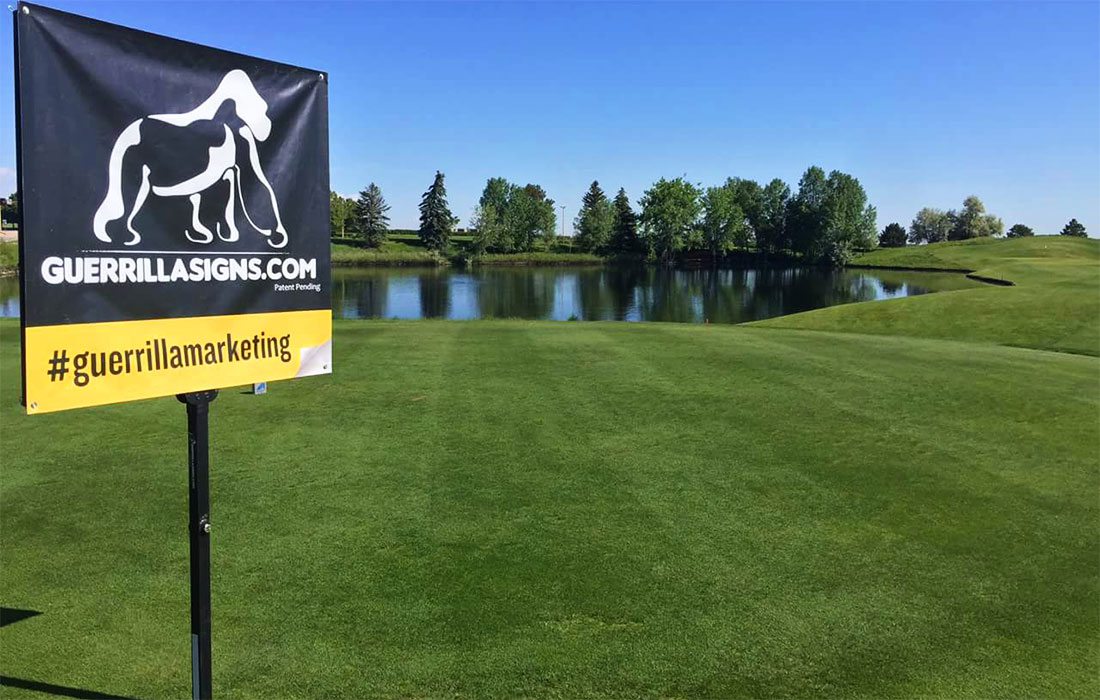 The Problem
Consider a standard sign. It might advertise real estate holdings, an upcoming sale or myriad other things. But these signs are often bulky, hard to set up and pack and ultimately an inconvenience. Enter
Guerilla Signs
. The company's premier product, the Guerilla Sign, bills itself as "the world's first collapsible sign," easily portable, plantable and transportable. 
The Big Idea
Guerilla Signs co-founders Russell Smith and Ken Coleman hope their product changes the way companies market their products. What they've created is essentially a billboard blasted by a shrink ray. Backed by Smith's physics and math background and Coleman's business know-how from his long career in real estate, the company, which started in 2016, was able to emerge debt-free with a product to sell. 
Smith's craftiness permitted him and Coleman to avoid any notable overhead cost. Smith designed a robot to weld the product—an extraordinary feat, given the amount of manpower and dollars it should've taken—and spent freezing winter nights manufacturing and fulfilling early orders. Smith estimates that they've sold about 2,000 signs; Pella Windows & Doors in Des Moines, Iowa,* and Deery Brothers car dealership in Iowa are among their clientele. 
The Learning Curve
The two were dogged in their pursuit of sales, attending nonprofit events with their gorilla mascot, Rusken, in tow, targeting big players in attendance and cold-calling businesses to set up meetings. At one point, Smith even drove to Tennessee. "I would be able to set up a meeting, and... I had a strong enough sales pitch that while I was driving to that meeting, I could set up another meeting," he says.
The Takeaway
Thinking about starting your own company or putting an idea in motion? Smith advises to think big. "There are too many ideas out there for investors to be interested in a small idea," he says.
*Editor's note: A previous version of this article stated Guerilla Signs had conducted business with a locally based Pella Windows & Doors showroom. The startup has actually worked with the showroom located in Des Moines.