Culture
Keller Williams is Selling Homes and Happiness
By engaging employees and incentivizing hard work, Keller Williams has made itself a company realtors want to call home.
By Julie Sedenko Davis | Photo courtesy Keller Williams
Jul 2016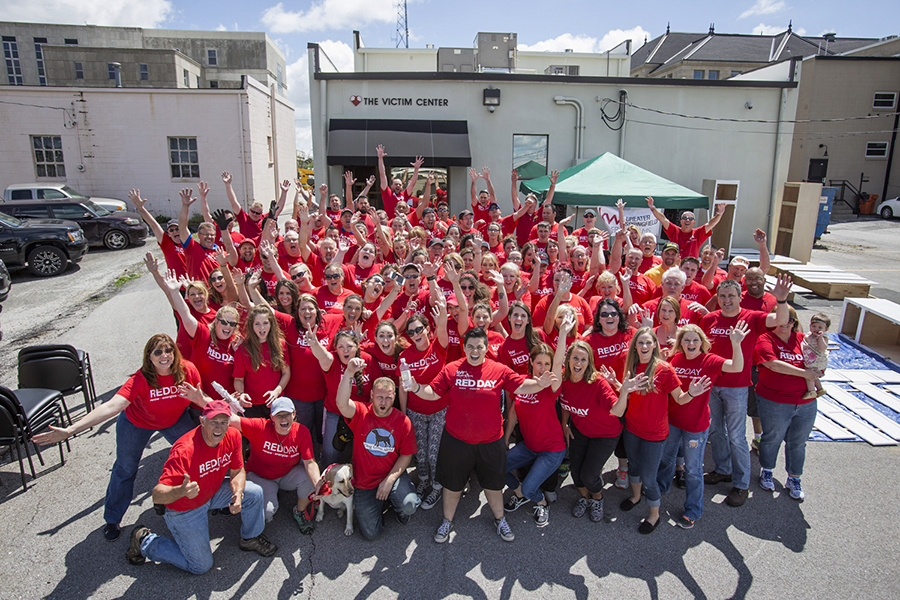 Monday morning. It has a pretty bad rap. It seems a large part of the population hates getting up and going to work. For business owners, the last thing you want is employees dreading their job. Business owner Gary Keller began his company with a single question. He asked a group of real estate agents, "How can we build a company that no one would ever want to or need to leave?" Their answer led to a radically different business culture and the largest realty franchise in the world: Keller Williams.
Keller Williams realtor Michelle Cantrell believes great business culture starts with a great mission statement. "Get people together and ask, 'Who do we want to be? What do we want to be?'" she says. The mission statement at Keller Williams states, "To build careers worth having, businesses worth owning and lives worth living." 
Obviously, a career worth having includes making money. Keller Williams agents earn 100 percent commission. "In most companies, you can only reach 85 percent," Cantrell says.  The business also implements a unique wealth-building model. Associates who help grow the company by attracting new agents earn roughly 48 percent of the owner's profit. "It's kind of like retirement for real estate agents," Cantrell says.
Keller Williams also has a noteworthy decision-making structure. Instead of being run from the top down, this company is run by agents. Its Board of Directors, or Agent Leadership Council, is made up of the top 20 percent of realtors from each office. 
Training is key at Keller Williams and happens at every level. "We really are a training and coaching company," Cantrell says. What's different in a notoriously competitive industry is the sharing of ideas. "Our agents teach classes," she says. "They teach all their secrets." And though it does cost time, it helps realtors build leadership skills. "It's really great for new agents," she says. "They have every person in the office who is behind them and participating in their success." This company has a deep sense of family. Like any good family, you pull together in tough times. That's the idea behind KW Cares. Realtors have the option to give a portion of each home closing to a fund supporting agents in need. Some Joplin realtors were recipients after the devastating EF5 tornado in 2011. "Several of those people lost homes," Cantrell says. Across the country, other Keller Williams offices sent truckloads of supplies to help. "It was an amazing thing to experience," she says.
But the company doesn't just help its own. An annual Red Day is all about realtors giving back right where they live. Red stands for Renew, Energize and Donate. Red Day lets agents choose a project in their community and take a day off to work together toward a common goal. This year local agents completely remodeled The Victim Center. "We have over 100,000 agents in the U.S. and other countries, and they all shut down and participate in their communities," Cantrell says.