Family-Owned
How Chris Upton Used Social Media to Revive His Family Business
Chris Upton spent his childhood interacting with clients at Adult Tendercare Center, his family's business since 1988. Since stepping in as director, he's increased the center's business by nearly 35 percent.
By Lillian Stone
Jan 2019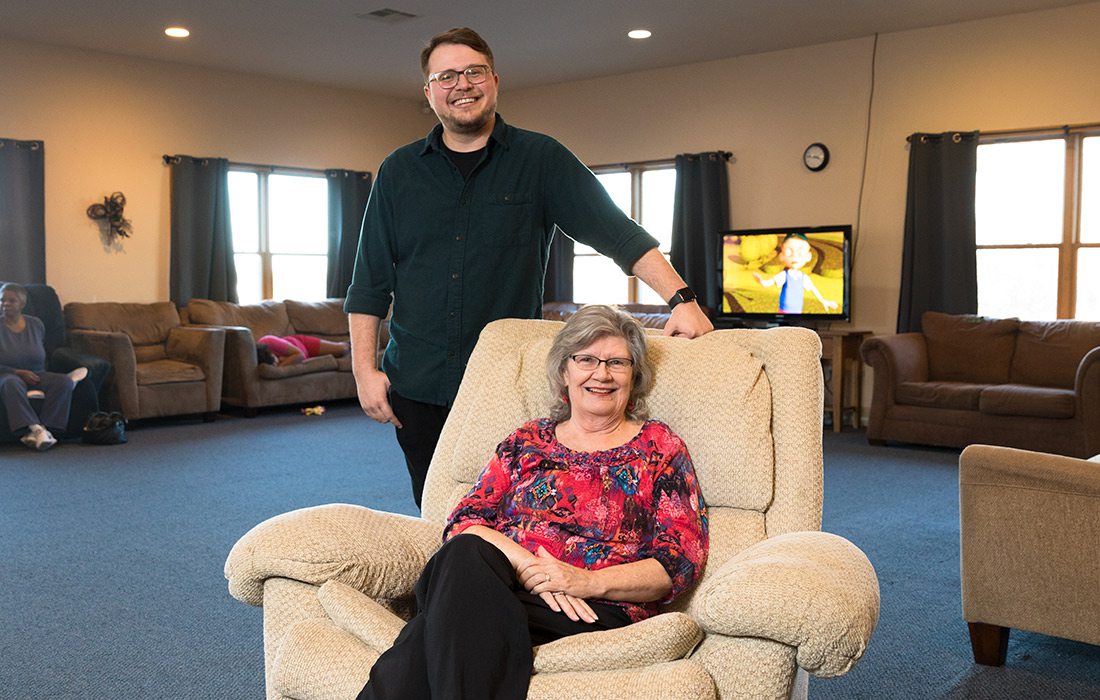 For Chris Upton, the director of Adult Tendercare Center, the business isn't just a community resource—it's a family. "I grew up in Tendercare," Upton says. "When I was six years old, I was coming into Tendercare and hanging out with the clients." In 1988, Upton's great-grandfather, Clarence Ketch, opened the adult day care center, which focuses on serving adults with physical or intellectual disabilities. Since then, Adult Tendercare has been a daytime haven for dozens of clients, some of whom have been with the center since Upton's childhood.
"We're extremely proud of the work we do," Upton says. "We pick up our clients every morning and drop them off every afternoon. During the day, we're 100-percent focused on each individual client and their needs." According to Upton, the center focuses on enriching clients' lives with holiday parties, field trips and regular community programming. Not only does the center offer socialization and tailored care plans for clients, it's also a vital resource for caregivers seeking daytime respite from providing round-the-clock care.
Despite Adult Tendercare's important services, the business is still recovering from a serious lull. According to Upton, the center's client list began to shrink around 2014, dropping from 80 to around 30 clients. The drastic drop in business forced Upton's family to have some tough conversations, eventually closing one of Adult Tendercare's two locations.
"I have so much love for my family, which is why I felt comfortable letting them know that we needed a new strategy."
— Chris Upton, Director of Adult Tendercare Center
Meanwhile, Upton was blazing his own trail. "Like a lot of people, I left the family business to go and do my own thing," Upton says. Before exiting the business to pursue other interests, Upton had spent several years as a client caregiver and manager at Adult Tendercare. "Ultimately, though, the business just called me back," he says. Upton couldn't bear the thought of losing the family business, so he decided to step in, returning as Adult Tendercare's director in 2017. Clarene Shepherd, Upton's grandmother and Ketch's daughter, retains ownership.
For Upton, the decision to take on the director role was deeply personal—and nerve-wracking, given the family business' legacy. Upton had to juggle respect for his family while convincing them the role he could play in Adult Tendercare's success. "At the end of the day, I said, 'Guys, let me take it from here,'" Upton says. "I have so much love for my family, which is why I felt comfortable letting them know that we needed a new strategy."
In the new role, Upton noticed several urgent needs. "Ultimately, the business had grown a little stagnant," Upton says. "There was no advertising, and the heart for the business had not been there for a little while." He used his passion for the center and its clients to develop a comprehensive marketing strategy. "I've always been passionate about the marketing side of things," Upton says. "So that was one thing I immediately wanted to revitalize." 
Chris Upton's grandparents Bill and Clarene Shepherd ran the business until Upton became director in 2017.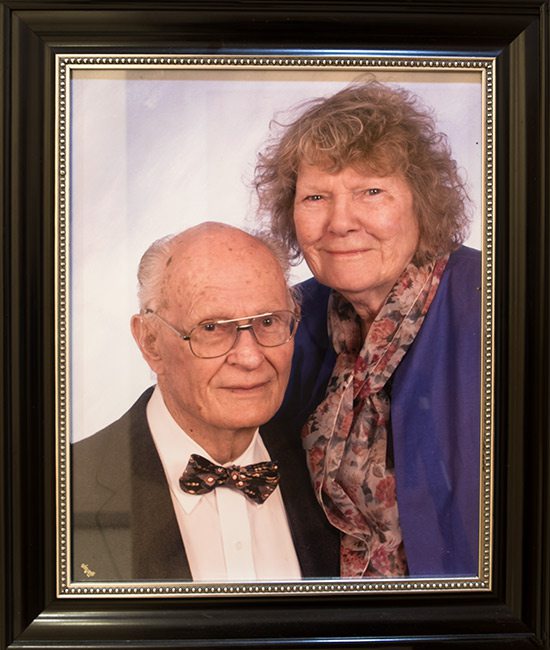 Chris Upton's great grandparents Dr. Clarence and Virginia Ketch founded Adult Tendercare in 1988.
Photos courtesy Chris Upton
The first step? Establishing a unique social media presence. Since his first day on the job, Upton has worked to boost Adult Tendercare's presence on social media, particularly Instagram. Now, a little over a year later, the center's endearing Instagram feed (@adulttendercare) regularly features photos of clients enjoying daily activities like Halloween parties and field trips. According to Upton, Instagram is the perfect way to spread the word about the work Adult Tendercare does—and their beloved clients. "The people we get to hang out with every day—our clients—are the best people," Upton says. "I really want to showcase them. Springfield's awesome, and the people we serve are the creme de la creme of Springfield." 
In a way, the center's social media presence is an expansion of Upton's own. His own Instagram feed (@my_417_life) proudly showcases his favorite Springfield attractions and dining destinations. Now, Adult Tendercare's feed is another way for Upton to let his Springfield pride show through. More than that, it's a way to tell the world about the center's life-changing services. "Ultimately, I want to spread the word about the fantastic services we offer," Upton says. "The more people we can help, the better we are at our jobs."
Upton's marketing campaign has had real results: When he took over, Adult Tendercare's business jumped nearly 35 percent in just one year, with 49 regular clients on the books. However, Adult Tendercare's challenges aren't over. Upton still grapples with missteps that were made in the early days of the business—including not applying for nonprofit status, which limits the center's funding sources. "We're an adult day care center—it's a pretty niche market," Upton says. He's currently working on diversifying the center's funding sources and continuing an aggressive marketing strategy. Ultimately, though, the success of the business means so much more than the bottom line. "Our clients are my best friends," Upton says. "I'm invested in their lives. We just want to help people. That's our goal at the end of the day."