Startups
Mixed Reality Puts Virtual Reality Players in the Game
Virtual reality gaming is rising in popularity, yet the industry is still relatively small, making it ripe for entrepreneurial startups. Enter Splitverse in Springfield MO.
By Sony Hocklander
Sep 2019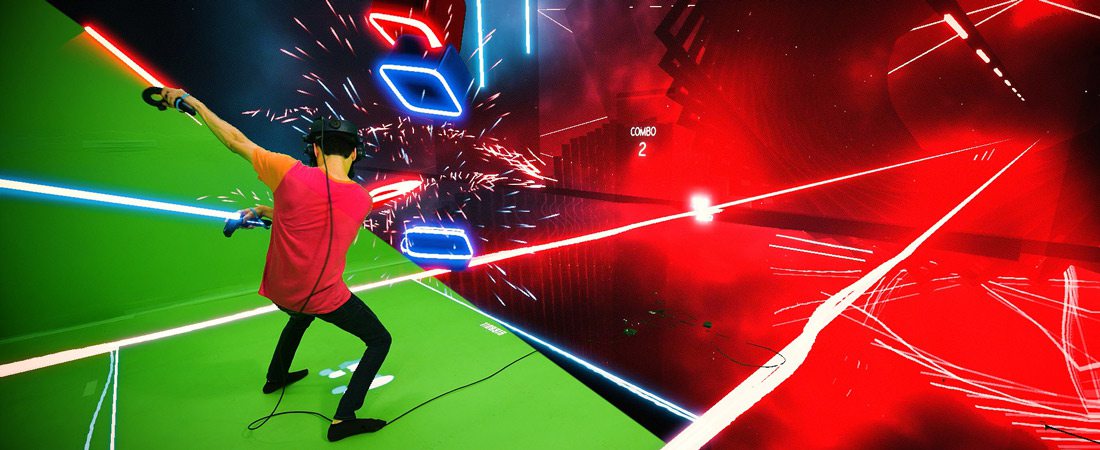 Jacob Stradling, of Springfield, and Christoph Ortlepp, of Bilbao, Spain, launched their unique production company Splitverse with a private investor in October 2018. In the short year since its initial launch, the southwest Missouri startup is already gaining international attention and clientele. Its biggest break came when the team was hired to co-produce a mixed-reality video that promotes Oculus Quest VR head gear. The popular brand among VR gamers was purchased by Facebook in 2014.
The video was produced in Springfield using software developed by an international company, LIV, now a Splitverse partner. The dynamic one-minute spot called "Defy Reality" marries the user experience in actual reality with the gaming experience in virtual reality—hence mixed reality. The cutting-edge production caught the attention of gaming world influencers who gave it some love in blogs and reviews. "That was probably the biggest commercial success and the one we get credit for and recognized for," Ortlepp says. That project helped attract new clients. "The conversion field is easier now that we have had Oculus as a client," he says. "It gives us credibility."
Unlike other player-focused first-person gaming videos, "we take the player and put them inside the game," Stradling explains. They believe VR gaming is on the verge of becoming a bigger sport, and Splitverse is positioned to record, capture and showcase top players in action. "We are the company trying to figure out how to get the actions of these players to the audience," Stradling says. In addition, their video productions help creators demonstrate games and gear in a way that's more informative to consumers.
Take a look at their preview video below.
Taking Root
Stradling moved to Springfield in 2015 to earn a church ministries degree from Evangel University. Prior to that he'd worked in video production and ran a public access station in Vermont. In recent years he was introduced to virtual reality gaming and recognized the growing trend. He also knew video gamers like to watch other, better players in action—like watching any sport, he says. But the nature of virtual reality, played through a headset, made that impractical. With Stradling's production background, a business idea took root. Then a mutual relation connected him to Ortlepp, who once worked for an investment company. Using the mixed reality software developed by LIV they launched Splitverse, positioning themselves early in the budding niche market.
Why southwest Missouri? With the studio located near the Springfield-Branson National Airport, it's easy to fly people in and out, Stradling says. Springfield also has a wealth of creative professionals they can tap for productions. Surprisingly, several top VR players live in the Midwest. Most importantly: Gaming is a virtual world and can be accessed from anywhere.
"The conversion field is easier now that we have had Oculus as a client. It gives us credibility."
— Christoph Ortlepp, Splitverse
Ortlepp and Stradling say their strategy for growth is to build connections while the industry is young and the territory unmarked. They credit success so far to "identifying the need in the market and taking advantage of this developing technology and how we can be a player in this market," Ortlepp says. Going forward, success will rely on executing the business side of operations, educating clients about what they do, improving service and speed and onboarding employees who are part of the virtual reality gaming community.
Lessons Learned
Stradling is boots on the ground in production, and Ortlepp generates international business development and clients. Ortlepp describes the arrangement as "functional distribution." That's one reason it works long distance; they each work to their strengths. The time difference is a challenge, but they use email and stay disciplined in scheduling calls. Plus, Ortlepp travels to Springfield every other month.
For those looking to have the same setup, Ortlepp says to make sure your first clients are happy. Most importantly when starting a new business, Stradling says: "Be in the forefront of whatever you are doing." For Stradling, pioneering a new tech service in a growing industry does exactly that. "I don't want to be the tail of the comet," he says. "I want to be the comet."