Manufacturing
Sutton Berry's Unconventional Path to a Career with John Deere Reman
After high school, Sutton Berry skipped the traditional track in favor of forging his own career path. It's paid off big time.
By Lillian Stone
Nov 2019
High school, college, office job, retirement: For many professionals, the path to the American Dream is pretty clear-cut. For those on a nontraditional path, the journey can be daunting—but it can also be rewarding. The latter is certainly true for Sutton Berry, product program manager for John Deere Reman. After graduating high school in 1995, Berry opted out of college in favor of a manufacturing job with SRC Holdings Corp. Now, 23 years later, Berry has gone back to school several times, started a family and worked his way up to the John Deere Reman leadership team. He chalks that success up to the leadership skills he gained while exploring a nontraditional career path.
"You have to invest in yourself."
— Sutton Berry
The son of two high school administrators, Berry graduated high school in 1995 and immediately enrolled in Ozarks Technical Community College. However, he soon realized academia didn't suit his immediate needs. He landed at SRC, where he enjoyed his manufacturing job, but knew he wanted something more. "I immediately started reaching out to get more training and experience to better myself, and SRC provided those opportunities," he says. "That meant getting involved with the office wellness teams, the employee engagement teams—anything I could do to create an opportunity for advancement."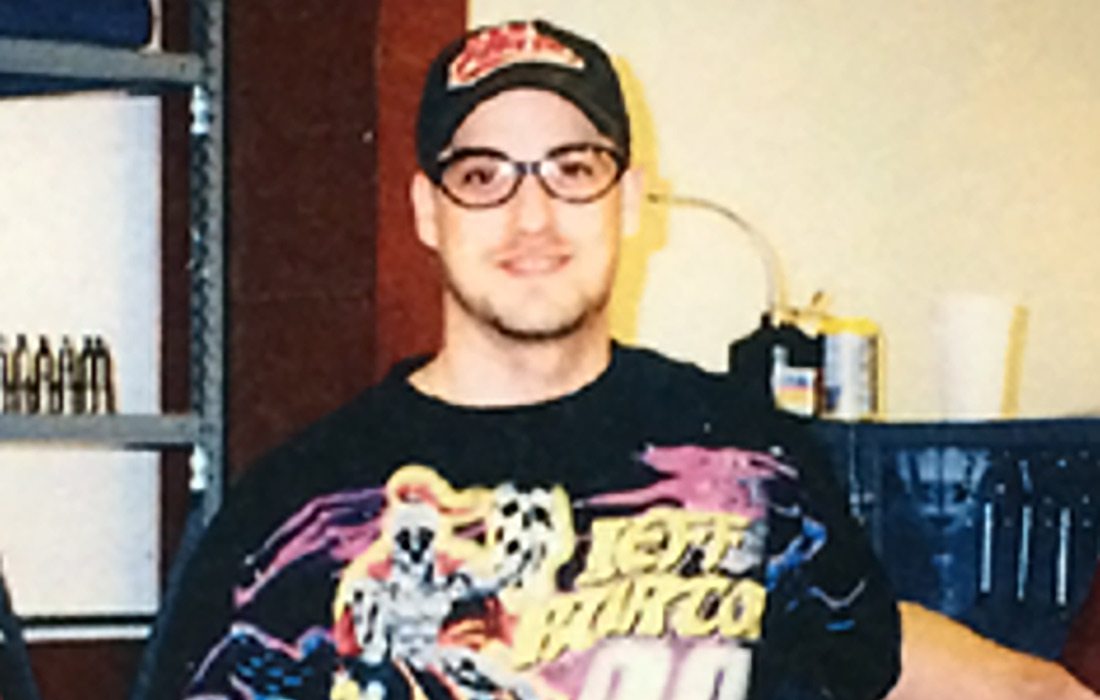 In the early 2000s, Sutton Berry worked in the fuel injection department at John Deere Reman.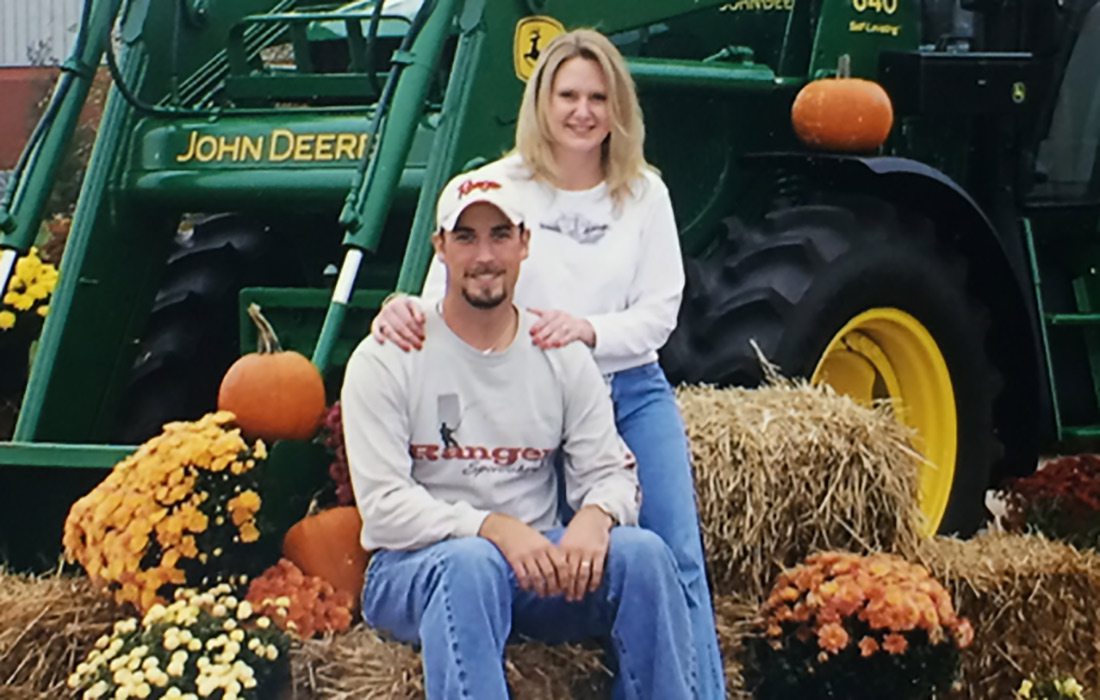 Sutton Berry, with his wife Keri, at a John Deere employee picnic.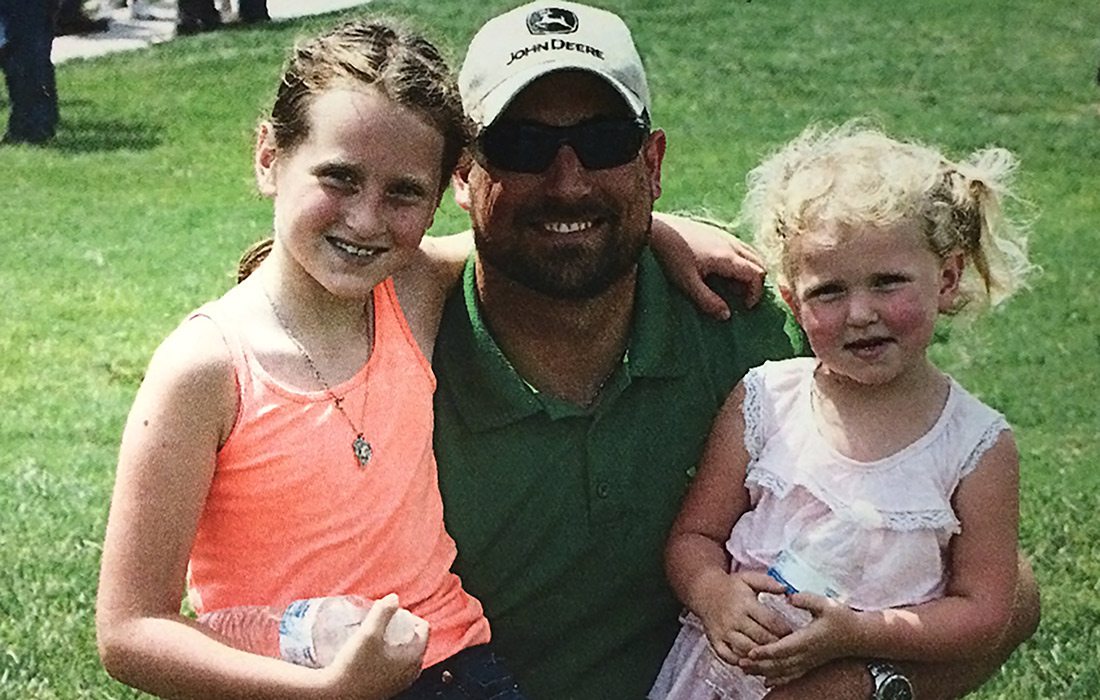 Sutton Berry hugs his daughters, Jalyn and Jorja, at a John Deere employee picnic.
Photos courtesy Sutton Berry
In 1998, Berry accepted a position with Regen Technologies, a joint venture between SRC and John Deere. He made his way to the sales team in 2003, a move that prompted him to try for a college degree. "Still, having a family and traveling so often, school wasn't working out," he says. A few years later, he made up his mind to wrap up his degree and enrolled in Evangel University's degree completion program. Today, he has a bachelor's degree in communications, which he achieved while juggling family life—he and his wife, Keri, have two daughters, Jalyn and Jorja. "Going back to school with a family was a delicate balancing act," he says. "It meant reading on my breaks at work, doing homework after the kids went to bed; there were a lot of early mornings and late nights. Your work still has to get done, even if your employer is encouraging you to go back to school."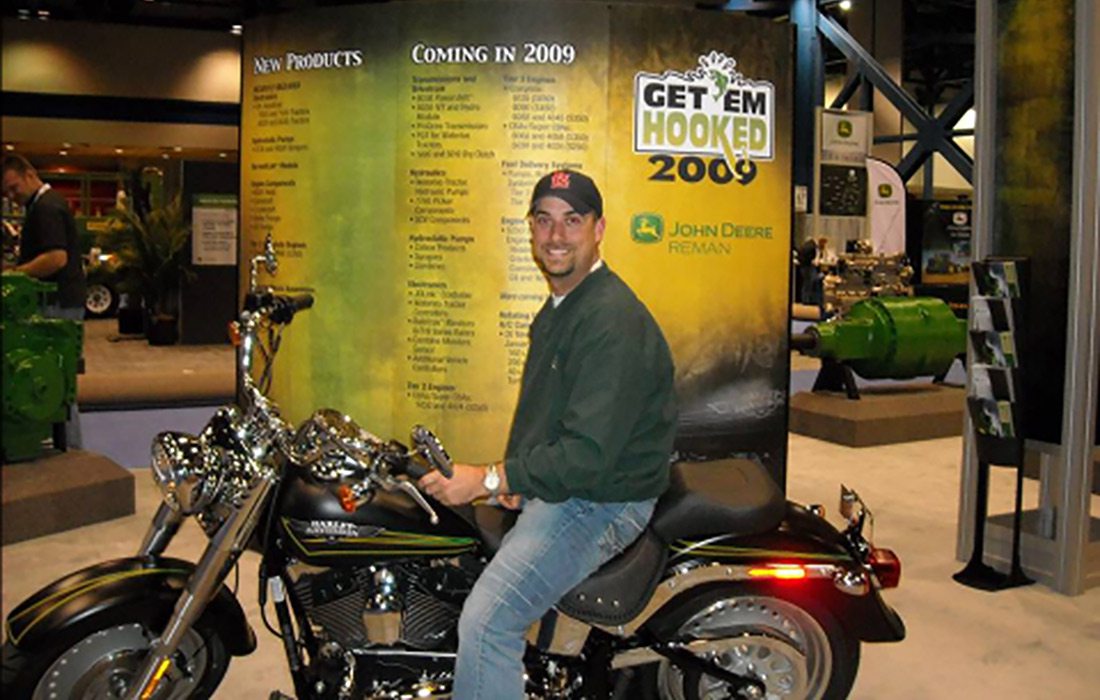 While he's grateful for his diploma, Berry explains that the lessons learned on his nontraditional career path were the greatest factor in his success. "As someone on a nontraditional path, you've got to be willing to step outside your comfort zone and continue to learn," he says. For him, that meant taking leadership classes and reaching out to his employer for more responsibility. "You have to invest in yourself in order to move forward," he says.
A Unique Perspective
Berry has worked on virtually every level of the manufacturing field, from working the third shift to spearheading sales. Now, he's grateful for that diverse experience. "I'm responsible for setting up the entire schedule to release a product," Berry says. "That means I have to work with all of the functional groups in our factory—everybody from production and supply management to safety and accounting." Berry explains that his intimate understanding of product manufacturing helps him coach employees during product release periods. "I'm always proud to bring a different perspective to the table," he says. "Especially where some of my colleagues who took more traditional leadership paths may have a blind spot."
Ultimately, Berry sees his path as a lesson for young people unsure of their next step. "People need to realize that there are a lot of opportunities out there," he says. "Just because you go to school doesn't mean you'll get the job you want. Still, you need to be able to look beyond today and commit yourself to tomorrow."
Sutton Berry's Path to Success
1995
Sutton Berry joins the SRC 
manufacturing team.
1998
Berry accepts a
position with Regen Technologies, a joint venture between SRC and John Deere.
2003
Berry is hired into John Deere Reman's sales and marketing division.
2005
Berry is promoted to sales and marketing supervisor.
2009
Berry is promoted to product 
specialist.
2011
Berry is promoted to his current 
position as a product program manager on John Deere Reman's leadership team.