Family-Owned
The Next Generation at SMC Packaging
With second and third generations leading the way, Southern Missouri Containers embraces innovation while preserving a tradition of customer service.
By Susan Atteberry Smith
Sep 2022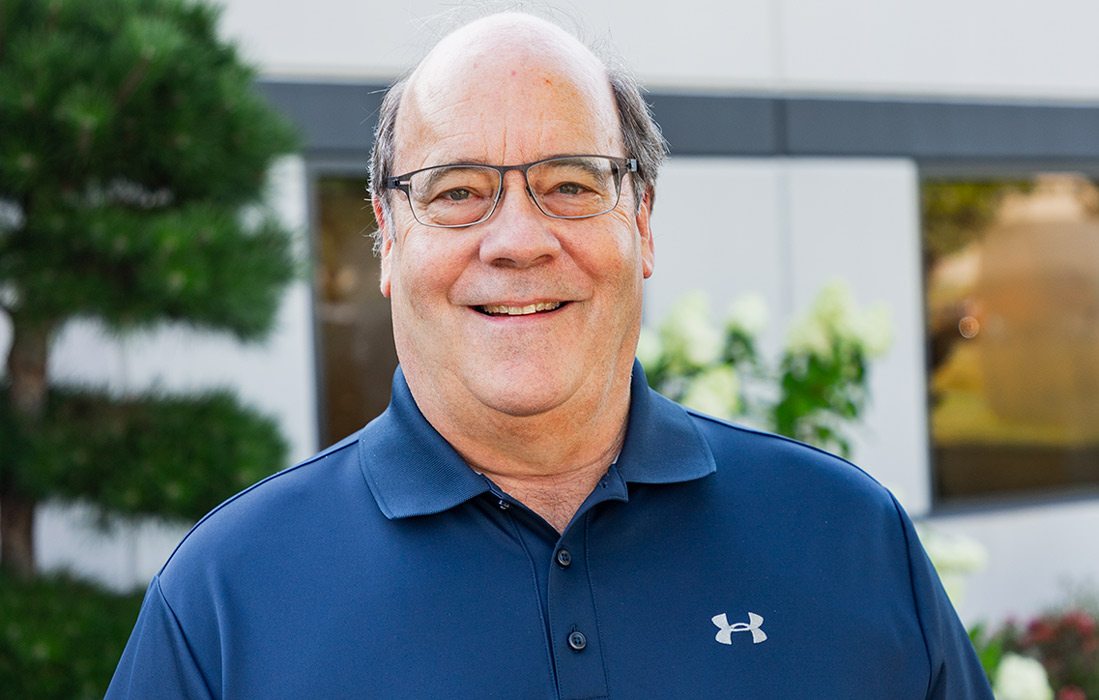 The factory floor hums with activity at Springfield's Southern Missouri Containers (SMC) converting plant, where sheets of corrugated cardboard become boxes.
Workers in bright T-shirts load long, curved dies onto turning cylinders, part of the machinery that prints, cuts, folds and bundles containers for companies like Stockton-based Hammons Black Walnut as well as big names in online retailing. As stacked boxes with eye-catching logos glide by on conveyor belts—filling trucks every 30 minutes—Matt Ausburn says, "I love it here. I couldn't imagine being anywhere else."
Matt, 38, and his sister, Media and Branding Specialist Melissa Ausburn, 36, represent the third generation of the two families at the heart of SMC Packaging Group. Matt and Melissa's father, CEO Kevin Ausburn, says SMC Founders Ross Ausburn and Chuck Bachus probably couldn't have imagined how much their company would grow and evolve.
"I think one of the things that would surprise Chuck and my dad is the level of capabilities that we've grown to over the years and the scale of the organization," Kevin says.
Today, SMC has come a long way since the company made its first box, back on April 1, 1972. Nearly 400 employees work at SMC's three Springfield facilities. Another 200 work at three other divisions: Arrowhead Containers, Inc. in Kansas City, Sooner Packaging, Inc. in Tulsa, and Wonder State Box Co. in Conway, Arkansas.
From Rivals to Partners
Back in 1971, Ross and Chuck—who had been high school football rivals when they were growing up in Oklahoma—were both employees at Hoerner Waldorf, a packaging company in Springfield. Chuck was offered a transfer to St. Paul, Minnesota, but as he told Ross, he didn't want to move. Ross then unlocked a file cabinet drawer to show Chuck some calculations he'd made, convincing him they should start their own box business.
"And that's kind of what started the brainchild," explains Richard Bachus, Chuck's son and current SMC president.
Recruiting 18 coworkers from Hoerner Waldorf, SMC got its start in a 40,000-square-foot concrete building on Dale Street. Calling each other "Pard," Ross and Chuck made sales calls by day and boxes by night—and gave their children the chance to develop the same work ethic at the plant.
"I was the janitor in high school when we first started on Dale Street," says Kevin, 66. Richard, 62, jokes, "I'm the younger child laborer." His jobs ranged from painting to working on machines. Pulling weeds at SMC's second location on Belcrest Avenue was one of his younger brother's responsibilities: At three dollars an hour, says SMC Executive Vice President Randy Bachus, 58, "It was good money for a 12-year-old."
SMC's third generation may not have mopped floors or pulled weeds—they climbed on boxes for fun, Melissa recalls—yet her brother hasn't forgotten the dirty job of cleaning ink on plates during summer break from the University of Missouri-Columbia, he says.
That work ethic still drives the service-oriented company. "If we had a crisis and we all had to come in and make boxes, we'd do it," Randy says.
Outside the Box and Back Again
However, the second and third generations were eager to explore other industries and environments.
As a Frito-Lay packaging supervisor in Indiana, Richard says he never considered working for his father's company after graduating from Drury University—and Randy, a 1987 Drury graduate, says he hated the box business at that time.
Randy sold connectors for Positronic for three months before reconsidering the question Jack Gentry, that company's founder, had asked him in an interview: "Why don't you go to work for your dad?"
Kevin was a CPA for a large accounting firm in Kansas City for several years before realizing he was more fascinated by his clients' work than he was by his own. Matt also worked as an accountant in Kansas City before joining SMC.
Melissa was enjoying her work as an interior designer in New York—and then, like the others, she missed her family and the sense of community in Springfield. In 2018, she started at SMC as a receptionist; now, she works with customers through Springfield's design center.
"She's our quarterback," Richard says.
A "Blended Family"
They aren't related—more like a "blended family," Melissa jokes, yet Richard says the five trust each other like family, moving past differences "and forward with little conflict."
Kevin agrees. "Sometimes there can be friction, but we all have that common heritage that kind of brings us all back together," he says.
An executive team made up of eight other officers and managers also serves as a counterbalance, Randy adds.
The family legacy continues, though, in SMC's Employee Stock Ownership Plan (ESOP) program, offered to workers since 1978. Because employees share ownership in SMC, executives also share financial information with them.
"We're big on transparency, sharing good news and sometimes things that are more challenging to discuss," Matt says.
That "ownership mentality" also translates to work relationships, Richard says. "We all genuinely care about each other, we listen, and we work together for a common cause," he says. "If that scrap machine goes down, that'll shut down the rest of the facility, and that's a starting position. So really it's no one is any bigger than anybody else, and we try to treat each other that way and take care of each other that way."
Core Values
Sustainability is a more recent focus at SMC. Inside the converting plant, an employee smiles and waves as he scoops cardboard scraps onto a trolley to be recycled, while a conveyor belt carries scraps that have fallen through grates in the floor.
About 10 percent of what is corrugated and converted at the company ends up as waste, Richard says, but all the scraps get baled and recycled back into containerboard.
Innovation is a core value, too, yet Kevin says company leaders worried when COVID-19 hit in 2020, right after its converting plant was expanded to make room for costly new equipment.
When internet sales soared, though, it wasn't long before packaging was in greater demand than ever. Thanks to that new equipment, SMC was ready to meet online retailers' needs for boxes printed on the inside as well as the outside to give socially distanced customers that  "unboxing experience," as Melissa Ausburn calls it. This year, sales are expected to reach $200 million, a 25 percent increase since 2021, Matt says.
As the third generation helps lead SMC, their focus is on such "concept to completion," he says—"all the way from our sales team bringing in a rough sketch on a notepad through multiple revisions and iterations to having a finished concept that the customer's approved." Branding—getting a customer's logo and colors just right—is important, too, Melissa says.
That's something her grandfather and Chuck might not have thought much about 50 years ago, yet she hopes they would be pleased with the quality of SMC's work today.
"It's a great sense of pride to be part of something that my grandpa was cofounder of," she says. "What I want to do is just continue that on and make him proud."