Women in Business
How CoxHealth's Corporate Account Executive Overcame Crippling Shyness
Rebecca Weddle shares her surprising journey from painfully shy collegian to powerhouse account executive.
By Lillian Stone
Apr 01 2019 at 8 a.m.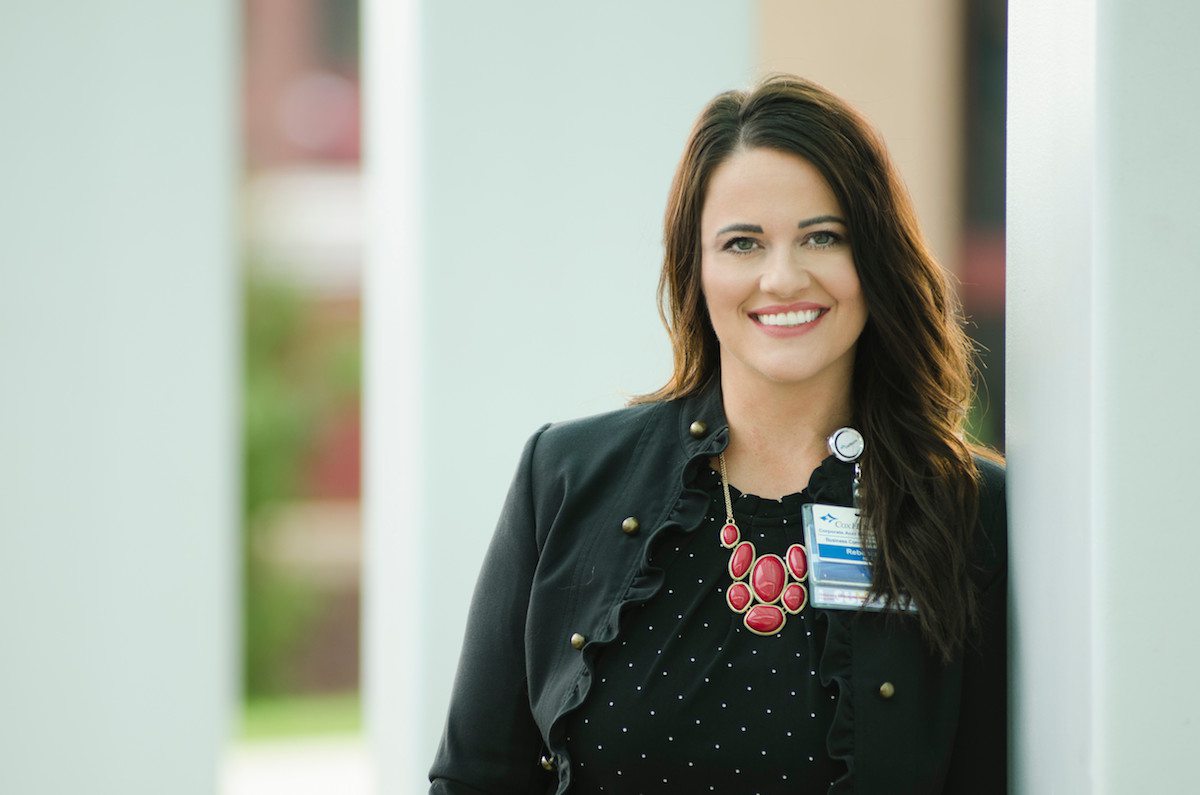 Rebecca Weddle is a friendly, outgoing professional with an impressive network—but it hasn't always been that way. The corporate account executive for CoxHealth grew up painfully shy. She often reflects on one particularly traumatic experience that took place during her first year of college. During the first day of a required public speaking course, she was asked to speak about herself in front of the class of 50. "I wasn't just chosen to speak—I was chosen first," Weddle says.
PRESENTED BY


She crept her way to the front of the class, sick with nervousness, and ended up locking her knees and passing out. Humiliated, she dropped out of school that day, going straight to work in an office setting for the next several years. "Eventually, I decided that I didn't want to live my life in fear anymore," she says.

She dove feet-first into another job, this time as a front desk receptionist at CoxHealth, forcing herself to break out of her shell. "I realized that, for the most part, people want you to be successful," Weddle says. She quickly learned that greeting others with a smile is one of the easiest ways to put them—and yourself—at ease. "When you smile, people immediately change their attitudes," Weddle says. "People want to engage with you."

More than 10 years after her cringe-worthy speaking experience, Weddle re-entered academia to work toward her master's degree in organizational leadership. Now, she wants to empower other women who, like her, might be prone to workplace shyness. The first step to overcoming shyness? Learning to love what makes you unique. "Eventually, I realized that you can't rely on other people to make you feel confident in yourself," she says. "Once I embraced my uniqueness, that's when I began to develop confidence."