Excellence in Technology
Meet the 2018 Excellence in Technology Award Winners
Three organizations and three individuals took home trophies for their hard work.
By Adrienne Donica
Mar 01 2018 at 10:20 p.m.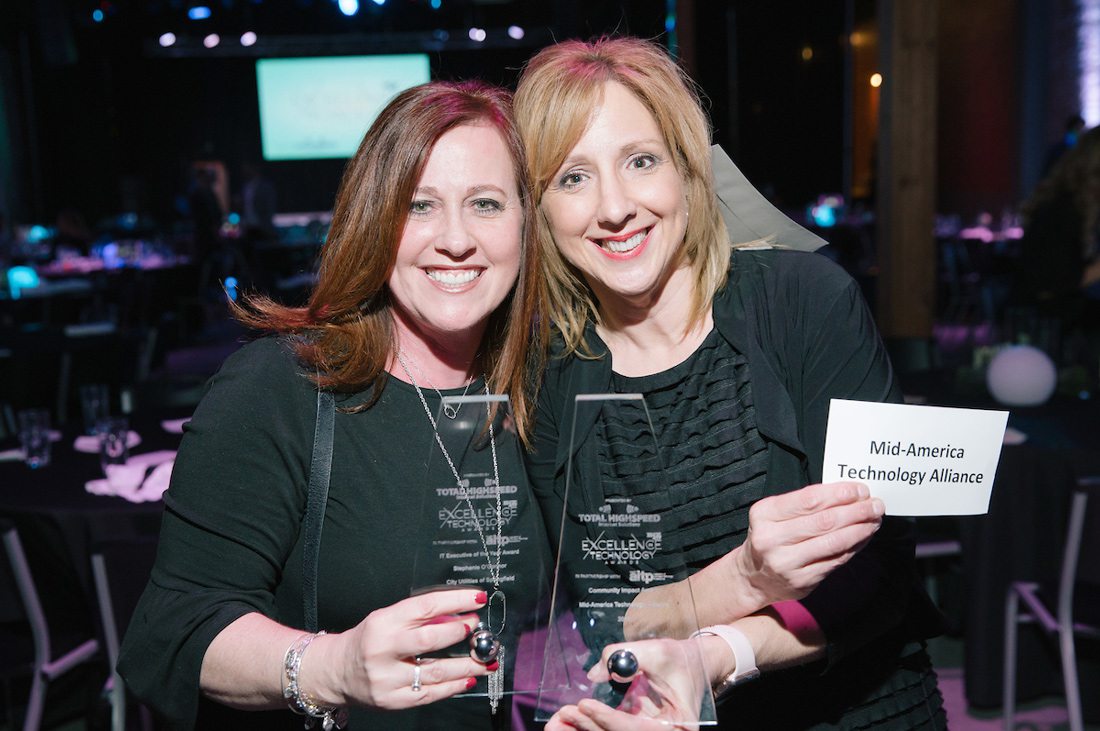 On March 1, Biz 417 and AITP of the Ozarks celebrated Southwest Missouri's technology sector at the second annual Excellence in Technology Awards. Three organizations and three individuals left as winners, as decided by an independent panel of judges. 
Mid-America Technology Alliance received the Community Impact Award, Eagle Speak took home the Enterprise Technology Award, and The Daily Scholar was named the Most Innovative Startup.
The Mid-America Technology Alliance, led by Executive Director Sherry Coker, was started in 2009 and brings together area professionals, students and teachers in the name of making Springfield a leading technology community. Decidedly newer to the scene, Eagle Speak is a real-time communication and collaboration platform, founded Jason Arend and Myke Bates in 2015, that currently has users in more than 75 countries. The Daily Scholar, the brainchild of Andrew Goodall and Tim Dygon, stood out for its work in facilitating peer-to-peer learning via a new kind of online forum.
The individual award winners are Stephanie O'Connor for IT Executive of the Year, Myke Bates for Developer of the Year and Aimee Hendrycks for the Rising Star Award.

As director of information technology infrastructure and support for City Utilities of Springfield, Stephanie O'Connor manages a $12 million annual budget, and her groups support more than 600 servers, 9 mission critical systems and 80 smaller systems. In addition to co-founding Eagle Speak, Myke Bates started SGF Web Devs, and his team's app prototype won the Hack 4 Good Springfield competition last year. Since joining Mostly Serious in 2016, Engineer Aimee Hendrycks has rebuilt CoxHealth's website and lead the website development for Missouri Safe and Sober, 417 Magazine, Biz 417 and 417 Home.
Read more about the winners in the May/June issue of Biz 417. Subscribe here.