Women in Business
Logan Aguirre Shares Five Lessons for International Women's Day
Find out what she learned at her first job, how she and her family worked around a career barrier and more.
By Jenna deJong
Mar 08 2021 at 8 a.m.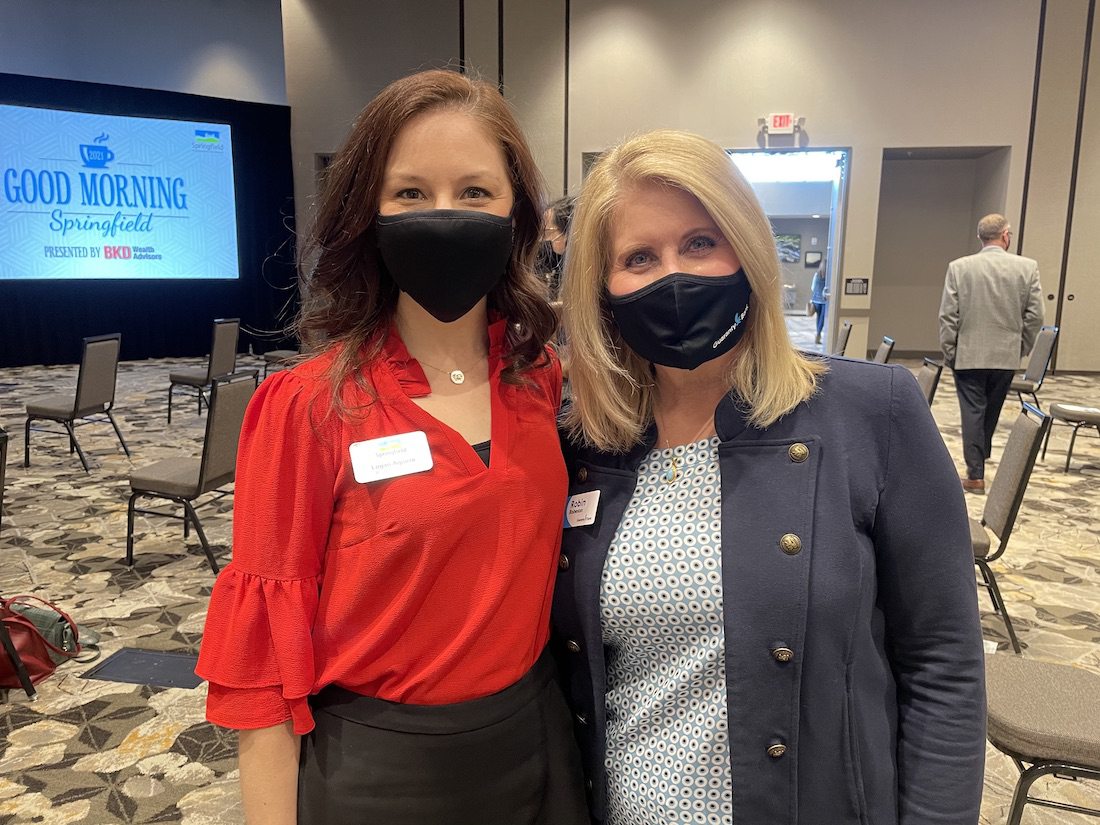 If you ask 417 Magazine and Biz 417 Publisher Logan Aguirre who some of her mentors are in southwest Missouri, she'd name quite a few women: Debra Shantz Hart, Robin Robeson, Alina Lehnert and Julie Higgins all make the cut, but so do a few 417 staff members like Joan Whitaker, Ammie Scott and Megan Johnson. It's these women, plus a few more, that Aguirre leans on for guidance, wisdom and inspiration. Aguirre is at the helm of a company that employs 25 people, all of which but four are women. This year, to celebrate International Women's Day on March 8, Aguirre shares some career lessons from her first job, some of the struggles she's encountered since then, and what advice she'd give to the next generation of female leaders.  
On the biggest lesson she learned while working her first professional job: After she graduated from the University of Missouri–Columbia, Aguirre moved to New York City and began working for a boutique public relations firm in the Empire State Building. During her tenure, a coworker decided to quit and in her absence was an unfinished project that Aguirre was interested in completing. "The second I found out that she was leaving, I walked into my boss's office and just said that I would like the opportunity to take on [Couture]," she says. "He gave me the whole project."
From that moment, Aguirre kept this experience in her back pocket. "[I learned] not to be afraid to ask for opportunities when you see that your employer really needs someone to step in and take the lead. Show that you're going to work hard and figure it out. You're helping your own career because you're learning a lot, but you're also helping out your employer and showing that you're a team player." 
On how her mentors have helped her the most: Debra Shantz Hart, Alina Lehnert and Julie Higgins are among the many people Aguirre has turned to for guidance. "I think all three of them have been really good at helping me see myself in a way that I don't see myself," Aguirre says. "If I have doubt or I'm nervous about a decision, [they] reassure me that I've got this, [that I'm] smart. Sometimes you just need someone else to help see something that you don't see in yourself to help give you a little more confidence."
On how she and her family worked through a career barrier: When both she and her husband were full-time working parents, Aguirre says trying to achieve a perfect balance between life and work was top of mind. "A barrier for a lot of years was just margin and feeling like it was hard to say yes to a lot of outside opportunities because of the demand of my family and my kids and not wanting to sacrifice family time," she says. Since then, her family's lifestyle has changed and this demand has balanced out. "When my husband left corporate America, I'd never seen him happier. We chose to go all-in on his passion for real estate development and being self-employed so he has the flexibility to be available for anything our kids or I need." 
On the advice she'd give for the next generation of leaders: If there's one suggestion Aguirre would pass down to the next generation, it's saying "yes" to new opportunities, "even if they scare you or you feel like you're not quite sure how to figure it out." 
On the books she's found the most inspirational: Last year, one of Aguirre's goals was to read 20 classics. Her favorites were Harper Lee's To Kill a Mocking Bird, Margaret Mitchell's Gone with the Wind, Betty Smith's A Tree Grows in Brooklyn and Maya Angelou's I Know Why the Caged Bird Sings. Of all the classics she read last year, these rose to the top. What do they have in common? They are all written by women and are told from the perspective of strong young women.