Women in Business
How Erica Smith Learned to Think on Her Feet
BKD Partner Erica Smith joined the company 17 years ago—but nothing in her extensive public accounting career could have prepared her for 2020's unique challenges.
By Lillian Stone
Sep 08 2020 at 11 a.m.
Biz: How have you shifted your approach to accounting during pandemic?
Erica Smith: As accountants, we like to research something, check it, double-check and then check it one more time. In this environment, we have to think on our feet more—brainstorming, planning and getting to a group consensus all at once. One example is the PPP loan program. At the beginning of the pandemic, no one knew how to get a loan. We had to move very quickly to navigate people through that—things like what banks to work through, the tax law behind the program. The loan forgiveness rules also change daily, so we're working double time to help people navigate that.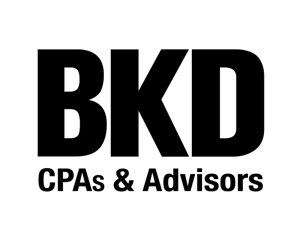 Biz: What's one leadership lesson you've learned this year?
E.S.: Not taking people for granted. We have a huge team, so we're relatively effective at working remotely—but you really miss out on those personal relationships, and virtual communication is not always ideal. Not everyone wants to get on a Zoom call. I definitely took popping over to somebody's office for granted, especially being one of those people who really gets into my state of flow when I'm working at the office.
Biz: How do you find time for yourself outside of work?
E.S.: I'm a big proponent of physical fitness. I never worked out until I turned 35, and I've seen a huge shift in my mental performance and my stress levels since then. That's how I differentiate between work time and home time—working out in between. I'm also becoming a big believer in the power of scheduling seemingly mundane things. I'll schedule time to respond to emails or make a check-in phone call. Scheduling those things helps me be proactive during the day, which makes it easier to focus on my family when I get home.