Offices
Kiss Your Cubicle Goodbye: The New Wave of Offices Has Arrived
The traditional workspace is changing to meet a more mobile and creative workforce. We've rounded up five Springfield offices that showcase just how much the classic workspace has changed.
By Ettie Berneking
Dec 06 2017 at 1:39 p.m.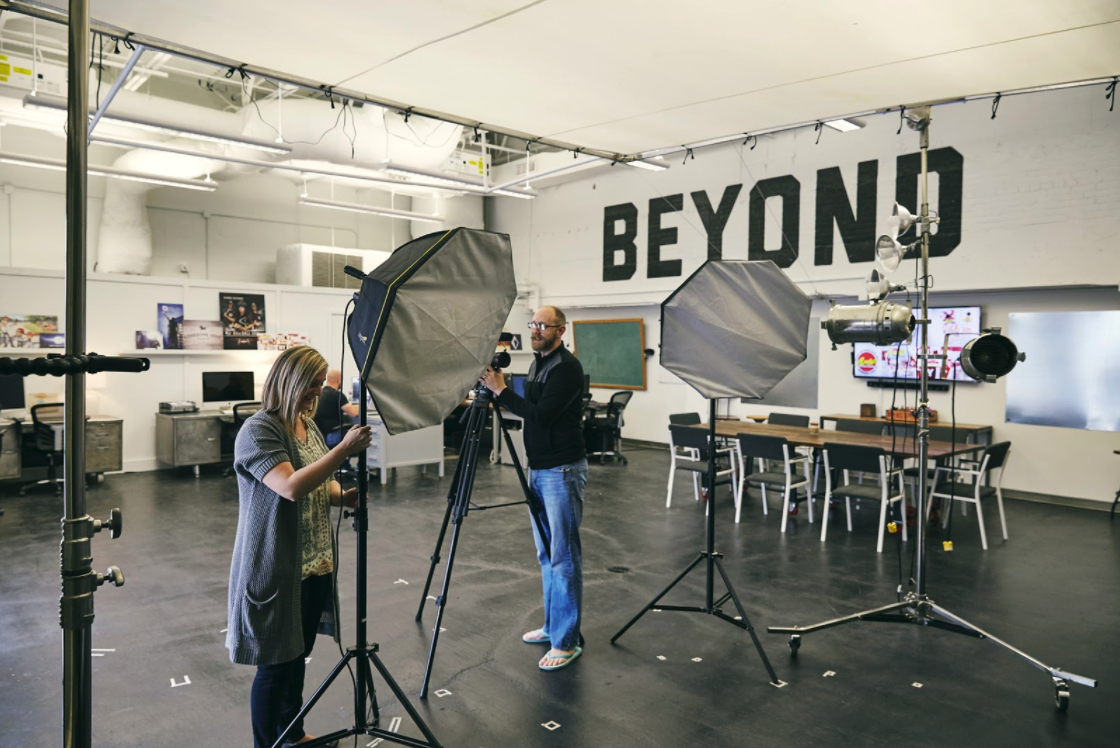 The traditional office setting is on its way out. Gone are towering cubicles and oppressive filing cabinets. Today's offices are hubs of relaxation, creativity, collaboration and innovation. But it's not just the employees who bring these pillars to life. The office decor and atmosphere is as much a part of the mix as the team members. To get a better idea of how the classic workspace is changing, we peeked inside five Springfield businesses.
ADVERTISEMENT WITH:

The eFactory (pictured above)
Five years ago, businesses inside The eFactory relied heavily on printers and scanners. Today, that's changed. Rooms once dedicated to printers and office supplies are now private phone and meeting rooms. "That's just one change we've seen in business needs," says Rachel Anderson, entrepreneurial specialist at The eFactory. 
With a range of companies housed under its roof, the offices inside the eFactory are as varied in design and aesthetic as its list of clientele. "It's really neat to see the footprint people have left on their offices to make them their own," Anderson says. One business brought in a game console and set up a music station while another built its own photo studio and storage center. Others have painted walls and created room dividers out of pallets.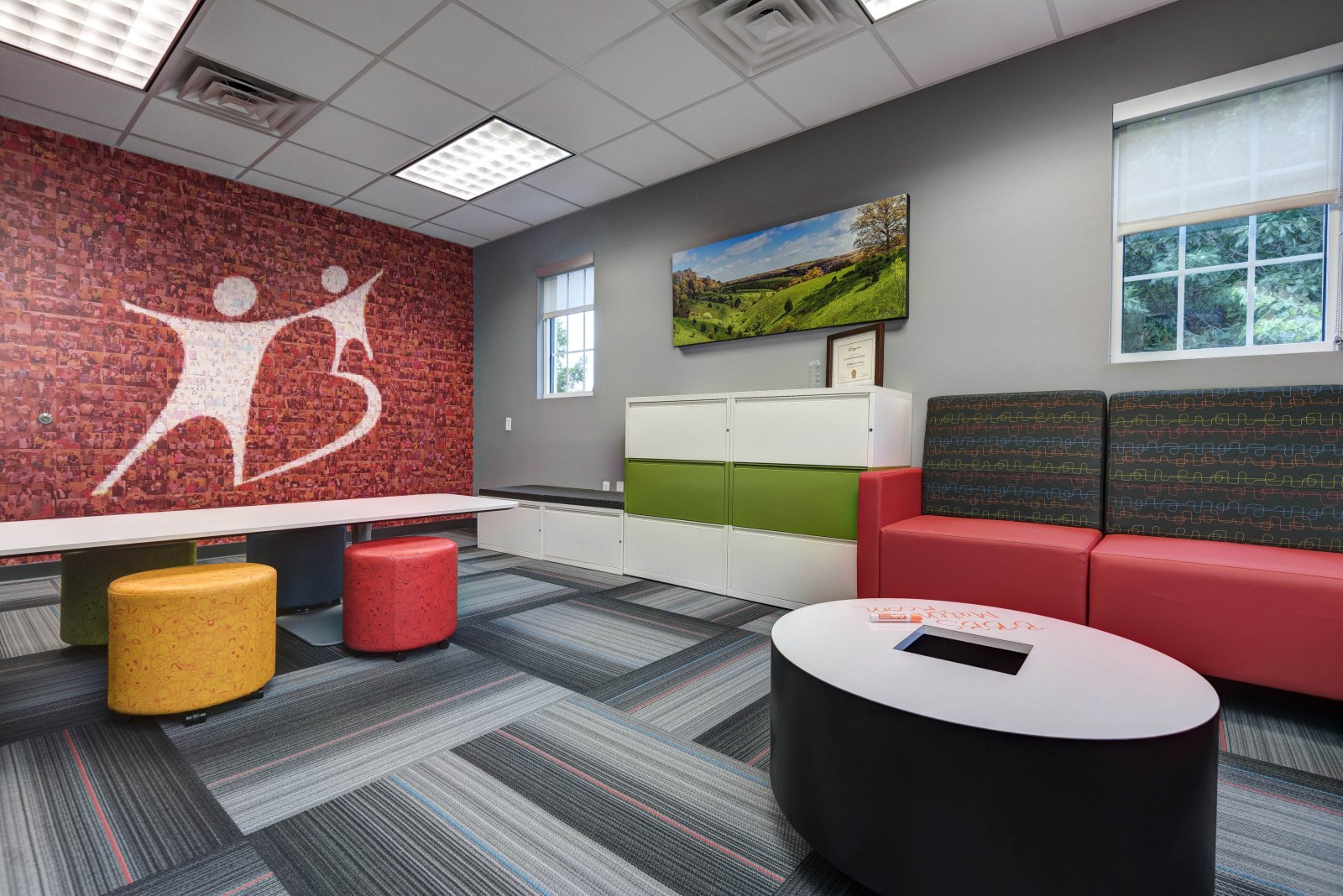 Big Brothers Big Sisters of the Ozarks
While most of the office at Big Brothers Big Sisters of the Ozarks is set up like a traditional workspace, one room stands apart: The Match Room.
Filled with moveable seating, a game console and a wall papered over with photos of previous matches, the Match Room is where Bigs meet their Littles for the first time. Thanks to a generous donor, The Match Room underwent a facelift two years ago. New carpeting was installed, walls were repainted and new multipurpose furniture from Grooms Office Environments was brought in. 
But it's not just matches that happen here. "If we want to chill out and do something less structured, that's the room we go into," says BBBSO Chief Executive Officer, Ashley French. It's also where staff meet with donors and employees host meetings. "You feel more relaxed in that room," she says.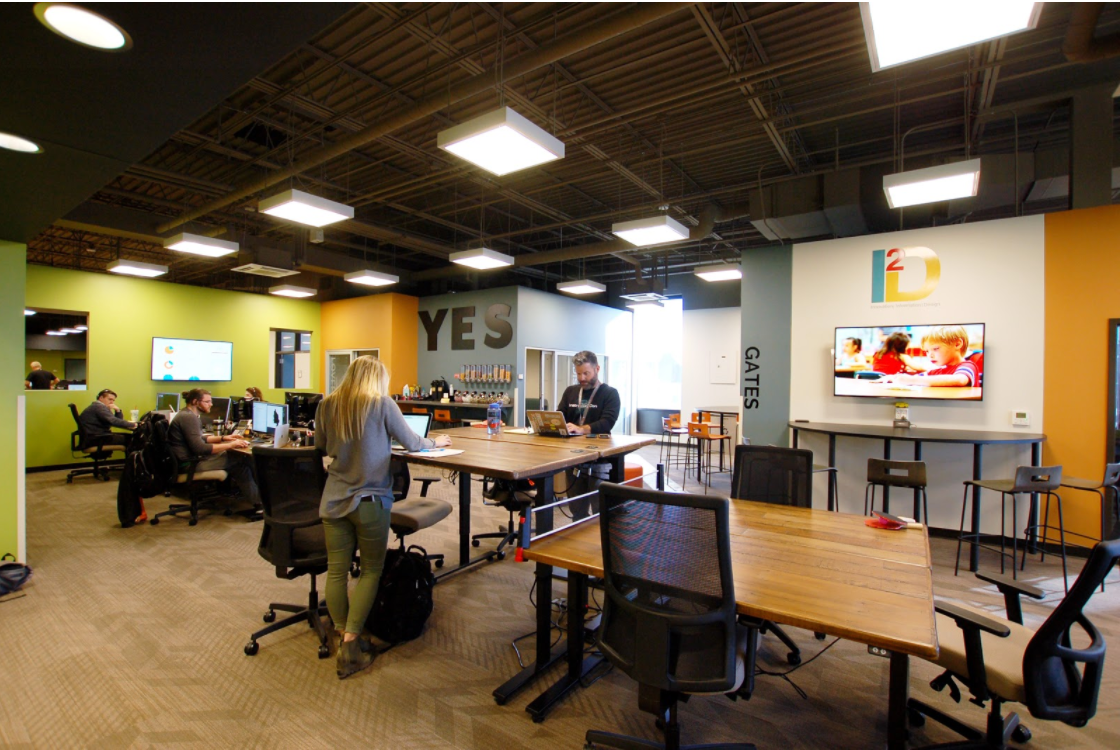 Springfield Public Schools Department of Innovation and Information
Inside the Department of Innovation and Information at the Springfield Public Schools administration building, there are no cubicles and private offices have all but disappeared. The switch came more than a year ago when the building was redesigned to accommodate more departments. "We needed to house more people in less square footage," says Ben Hackenwerth, executive director of the Department of Innovation and Information. The redesign centered around creating a space that evoked enthusiasm for creativity, allowed flexibility for change and fostered collaboration. 
Inside Hackenwerth's department, staff don't even have assigned desks. "We switch tables once a week," he says. "It contributes to teamwork and synergy." Even filing cabinets are gone. "We traded office space for collaborative space."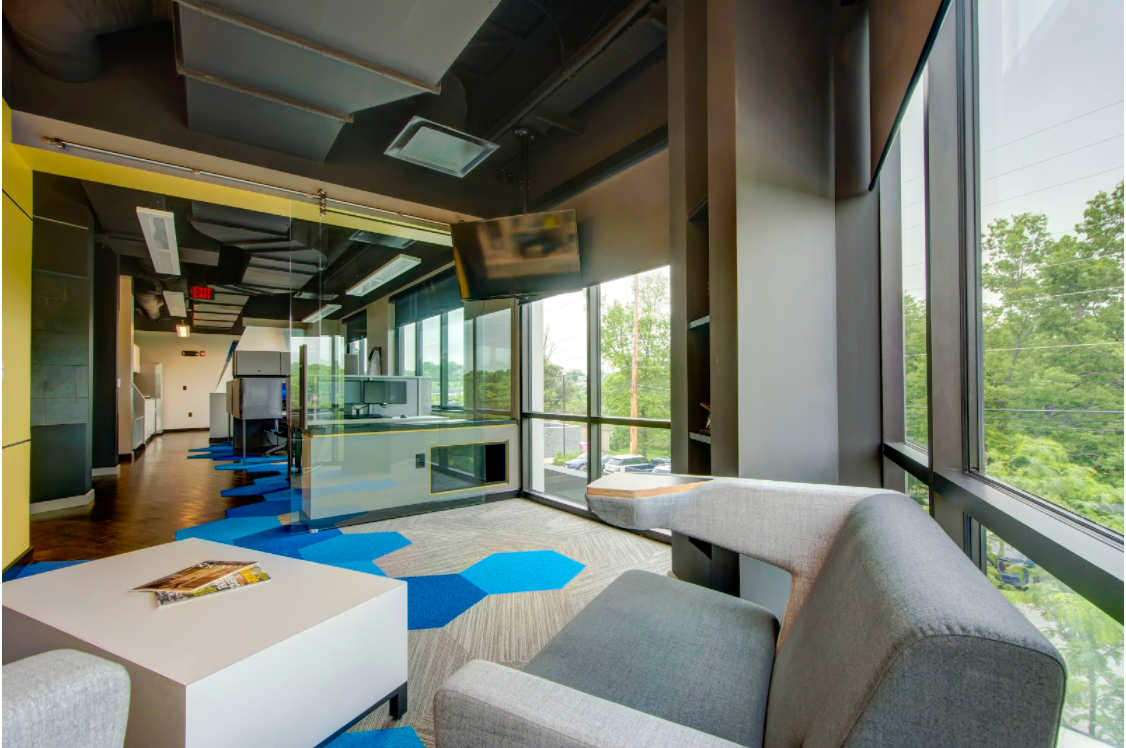 Dynamic DNA Laboratories
Instead of being shrouded in secrecy, the labs at Dynamic DNA Laboratories are on display. Thanks to a modern layout and design, which includes a floor-to-ceiling glass wall, guests get a glimpse of Dynamic's scientists in action. "The genetics lab would definitely be considered unique for a traditional office space," says Lindsey Sapp, director of business development. This is where DNA testing and analysis is done for Dynamic DNA's retail products. 
Another modern feature of the Dynamic DNA office is the Think Tank—a multi-functional lounge with powered chairs that serves as the office library and client meeting room. "We had the vision for an open concept design to increase efficiency," says Austin O'Reilly, CEO and senior scientist at Dynamic. "We wanted to have the 'team feel' and optimize collaboration between administration, scientists and clients."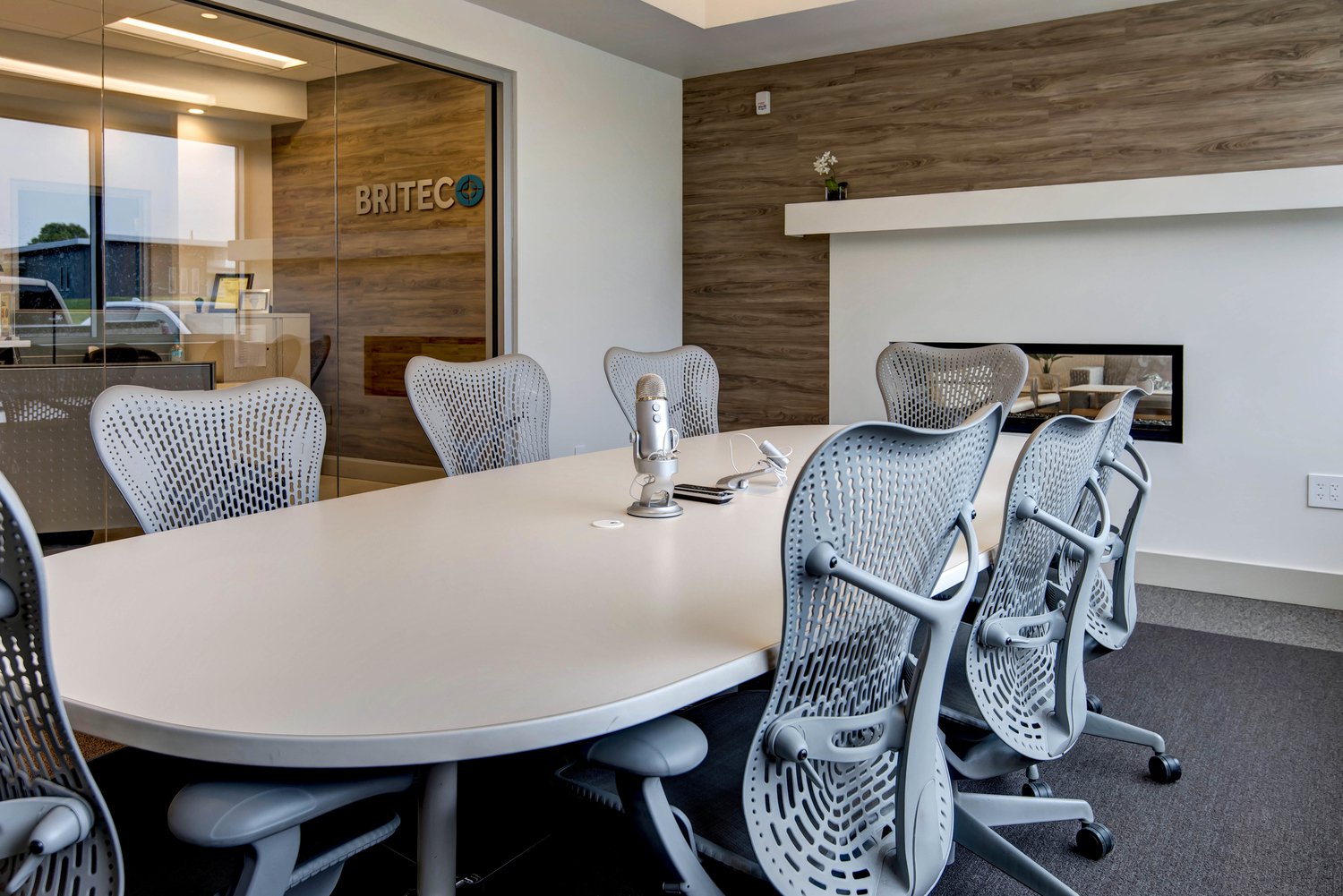 BriteCore
​In today's digital age, mobility is king. BriteCore—an insurance software company based in Springfield—is taking that concept to a whole new level. The entire office has gone digital, meaning all 80 employees work remotely. "Our office is a showpiece for clients who come to town," says marketing director Chastin Reynolds.
"Before we moved, all 30 of our employees worked from our office." Today, the company has more than 80 employees and hires globally.
With no assigned workspaces inside the office, the floor plan is dedicated to meeting rooms, community work tables and lounge areas. Now, instead of welcoming clients into a bustling workspace, BriteCore entertains clients inside a pristine showroom complete with demo spaces, white boards, fireplaces and coffee bars. "This makes everyone comfortable," Reynolds says. "It's a great place to get to know new clients."
---

About Grooms Office Environments: For 40 years, Grooms Office Environments has provided commercial interior design services including space planning, project and move management, healthcare and systems furniture as a full-service Herman Miller dealership. Whether you need to furnish a single office or a new building, Grooms' expertise can work for you. Grooms clients also include Jack Henry, Prime Trucking, Bass Pro Shops and CoxHealth Network.